Ceremonial Grade Matcha Reserve
Highest Quality 100% Organic Ceremonial Grade Matcha Tea
Regular price
€0,00
Sale price
€45,00
Unit price
per
Sale
Sold out
100% organic ceremonial matcha of the highest quality from Japan, selected from the best plants from the best plantations in Kyoto.
Delicious and intense umami flavour suitable for the most demanding palates. A powerful antioxidant that provides energy. No colorings, preservatives or sugar.
Expires 10/2023

✴ Organic certificate
✴ Vegan
✴ No preservatives
✴ No colorants
✴ No Allergens
✴ No Gluten
✴ Non-GMO
✴ No sugar
✴ High concentration in L-Theanine
⋆ LIMITED EDITION CEREMONIAL GRADE MATCHA ⋆
The harvest of green tea leaves is done methodically in spring, only by selecting the best leaves. Steamed, separated from the stems and ground the unveiled leaf. This traditional process maximises the flavour and preserves the vibrant green colour that characterises this matcha.
⋆ PERFECT FOR ⋆
With a pure and intense flavor, this matcha has been specially made to appreciate the umami flavor. Perfect for lovers of the best quality of matcha. Ideal to drink with hot water.
⋆ IT'S TIME TO GET HEALTHIER ⋆
WEEK 1 
REDUCES THE INCIDENCE OF CERTAIN TYPES OF INFECTIONS
Thanks to its antimicrobial properties, it helps prevent some infectious diseases and reduces recovery time. You will notice that you don't catch colds and feel better.
WEEK 4 I
MPROVES BRAIN FUNCTION AND MOOD
Matcha tea compounds help improve attention, concentration, memory and reaction times. In addition, L-Theanine helps to improve mood.
MONTH 2 
CONTRIBUTES TO WEIGHT LOSS
The consumption of matcha tea in combination with a balanced diet and exercise, helps lose 17% more fat. In addition, it also contributes to weight maintenance.
MONTH 4 
PREVENTION OF CHRONIC DISEASES
The high antioxidant power of matcha tea can help reduce the incidence of different types of diseases.
⋆ HOW IS MATCHA PREPARED? ⋆
1. Pour 1 g of Matcha tea in a bowl.
2. Add 60 ml of water at 80ºC.
3. Whisk until dissolved and frothy.
4. Add 190 ml of water if you want a traditional Matcha or 190 ml of your favourite plant based milk to prepare a matcha latte.
⋆ HOW LONG DOES IT LAST ONCE OPENED?  ⋆
Once opened, it can last up to 2-4 months, maintaining its vibrant color, smell and taste.
⋆ SHOULD I KEEP IT IN THE REFRIGERATOR? ⋆
Yes, once you open the matcha it must be kept in the refrigerator to maintain all its properties. It is very important to keep it isolated from strong odors and tightly closed.
If you have not yet opened your matcha tea it is not necessary to keep it refrigerated but in a cool and dry place away from sunlight.
⋆ WHAT IS MATCHA TEA? ⋆
"Matcha" in Japanese means "powdered tea", this powder comes from the best ground green tea leaves. Matcha tea contains countless antioxidants and vitamins that help us stay fit and improve our health.
Want to make Matcha lattes? Try the original and premium ceremonial grade matchas: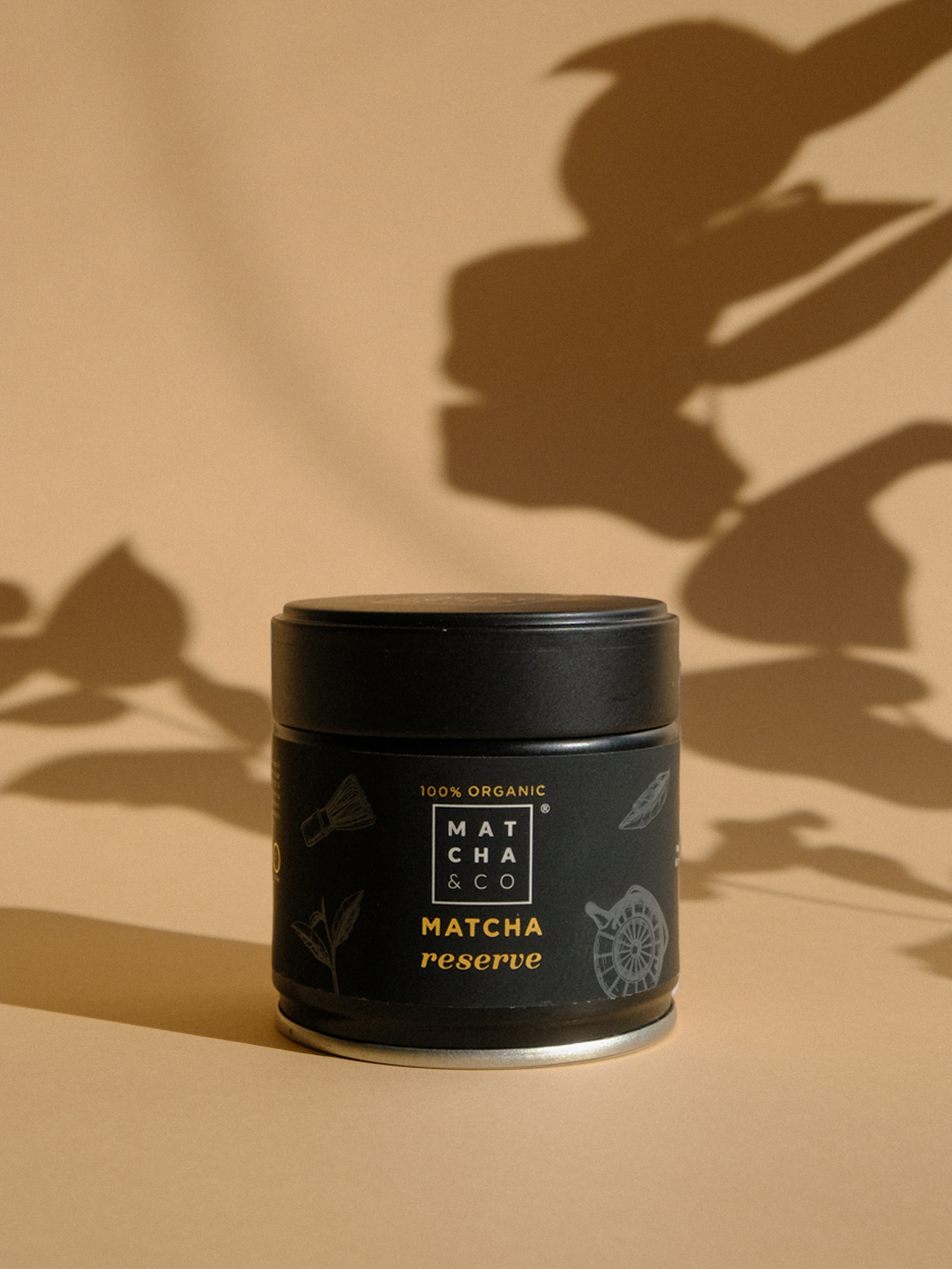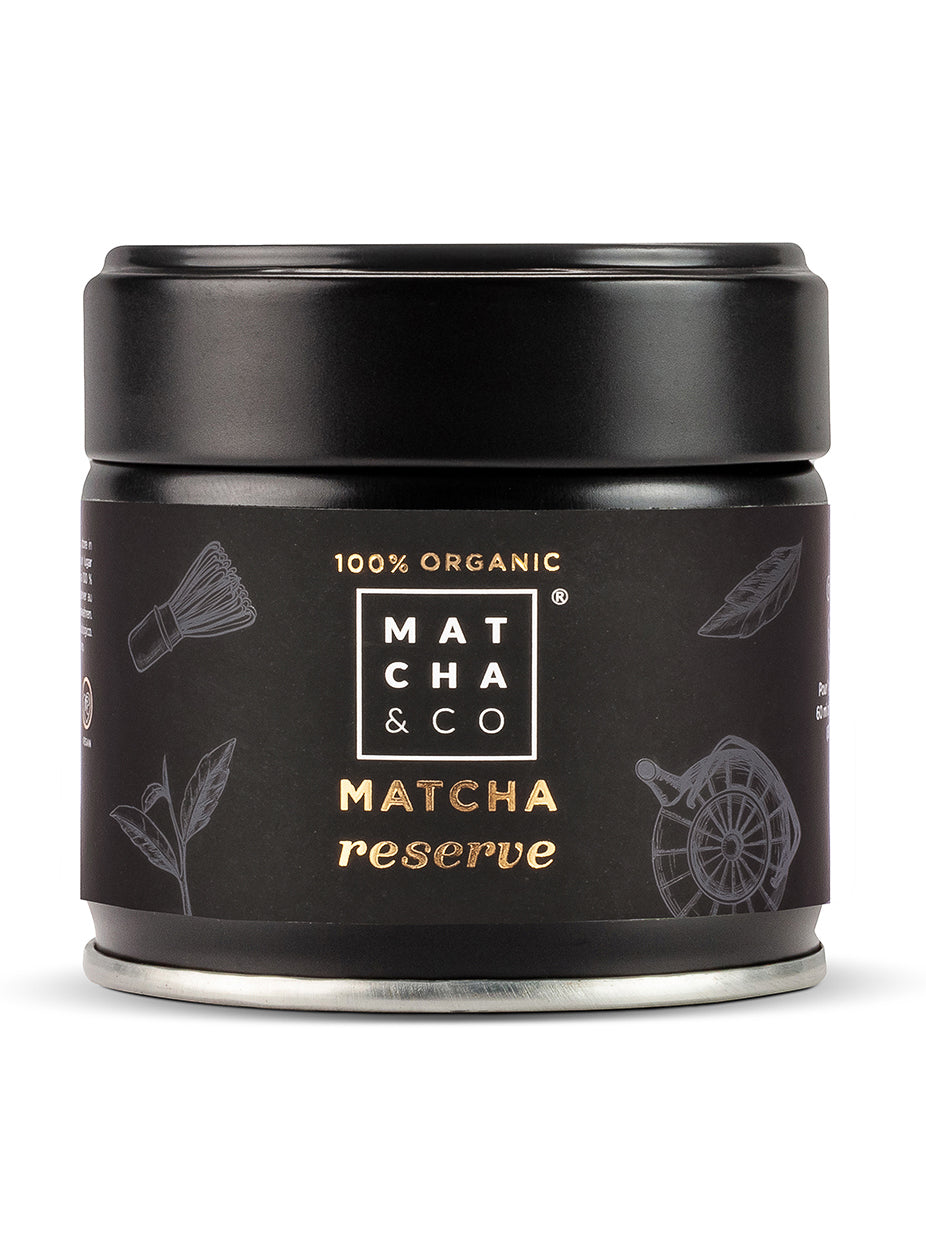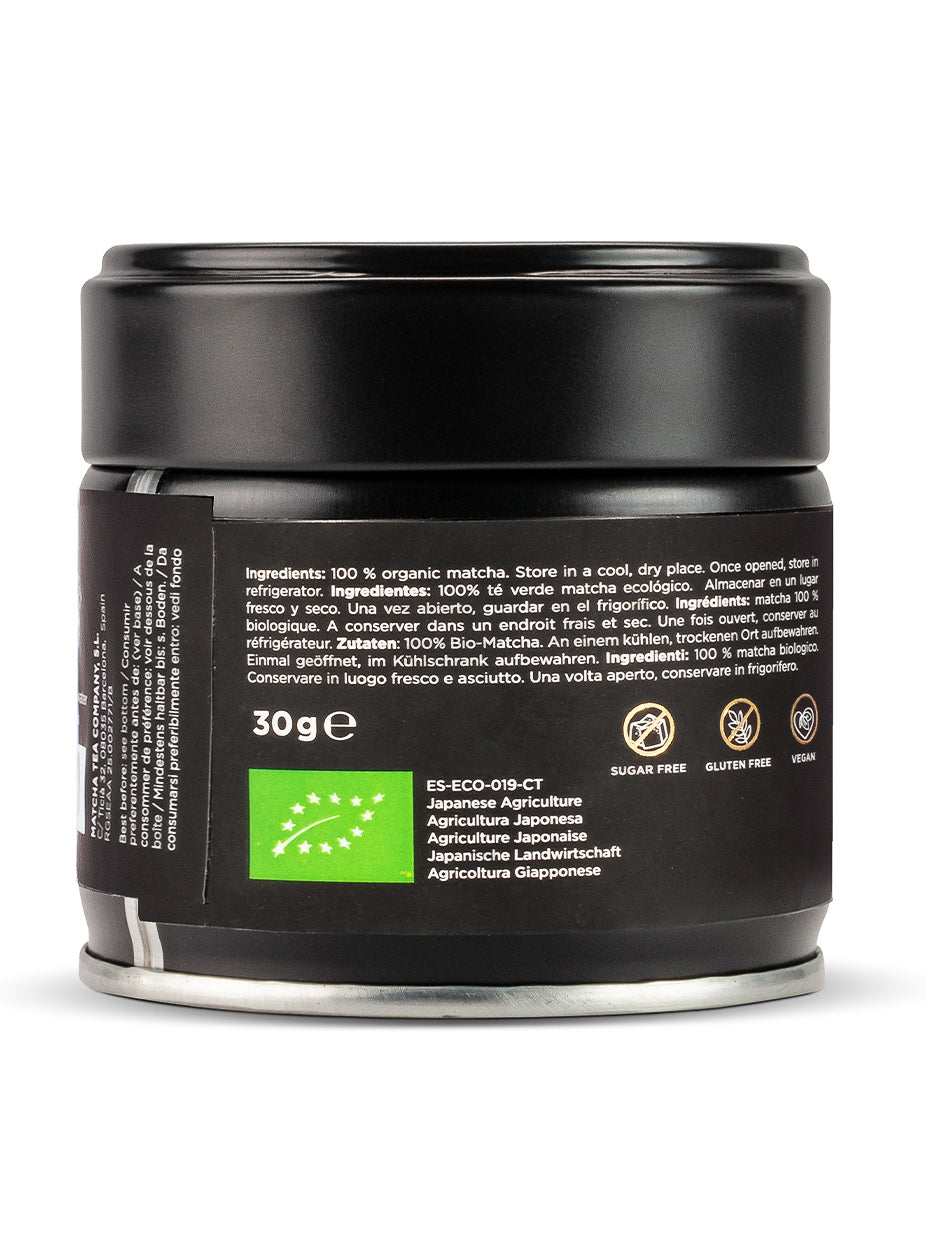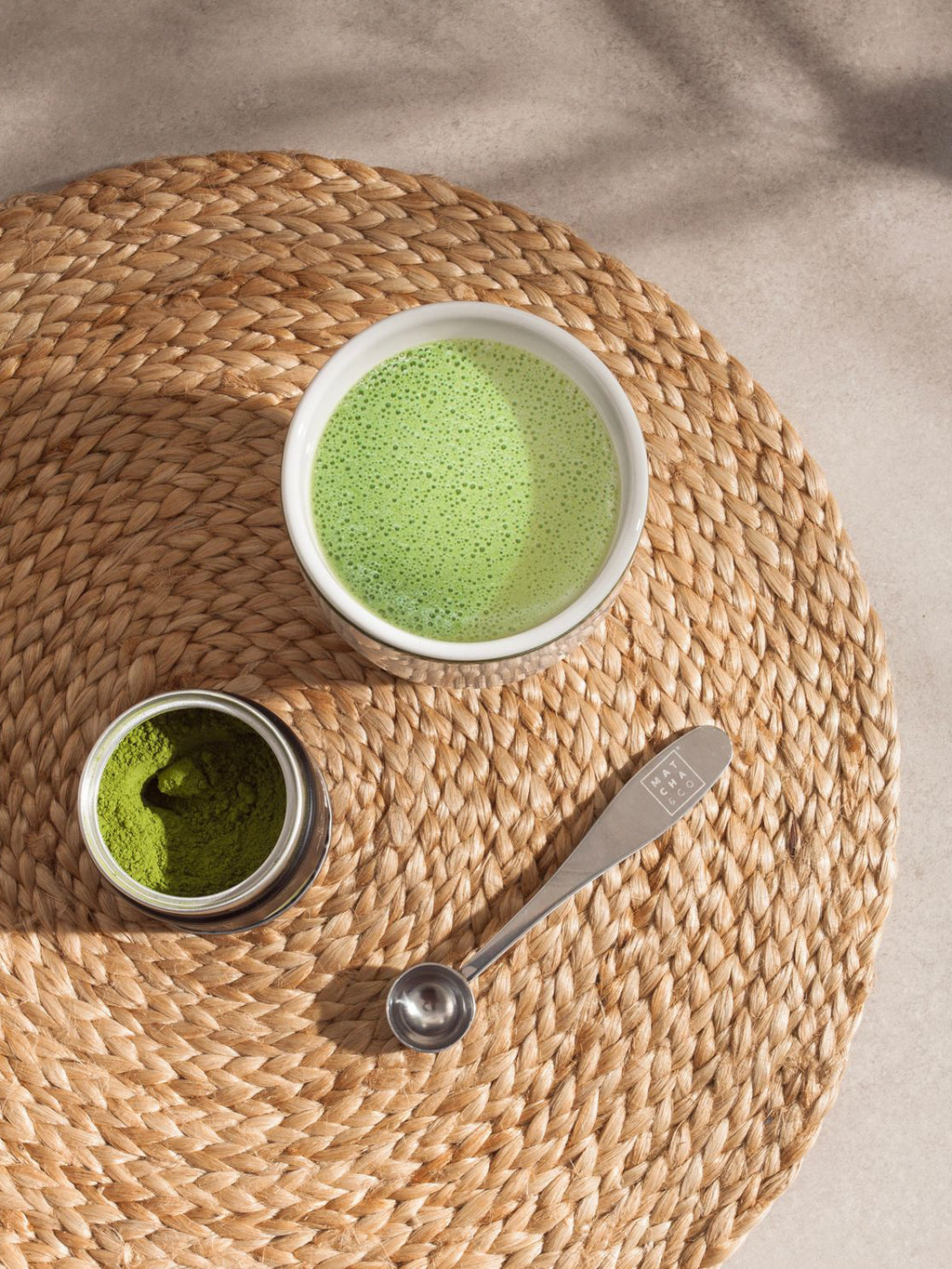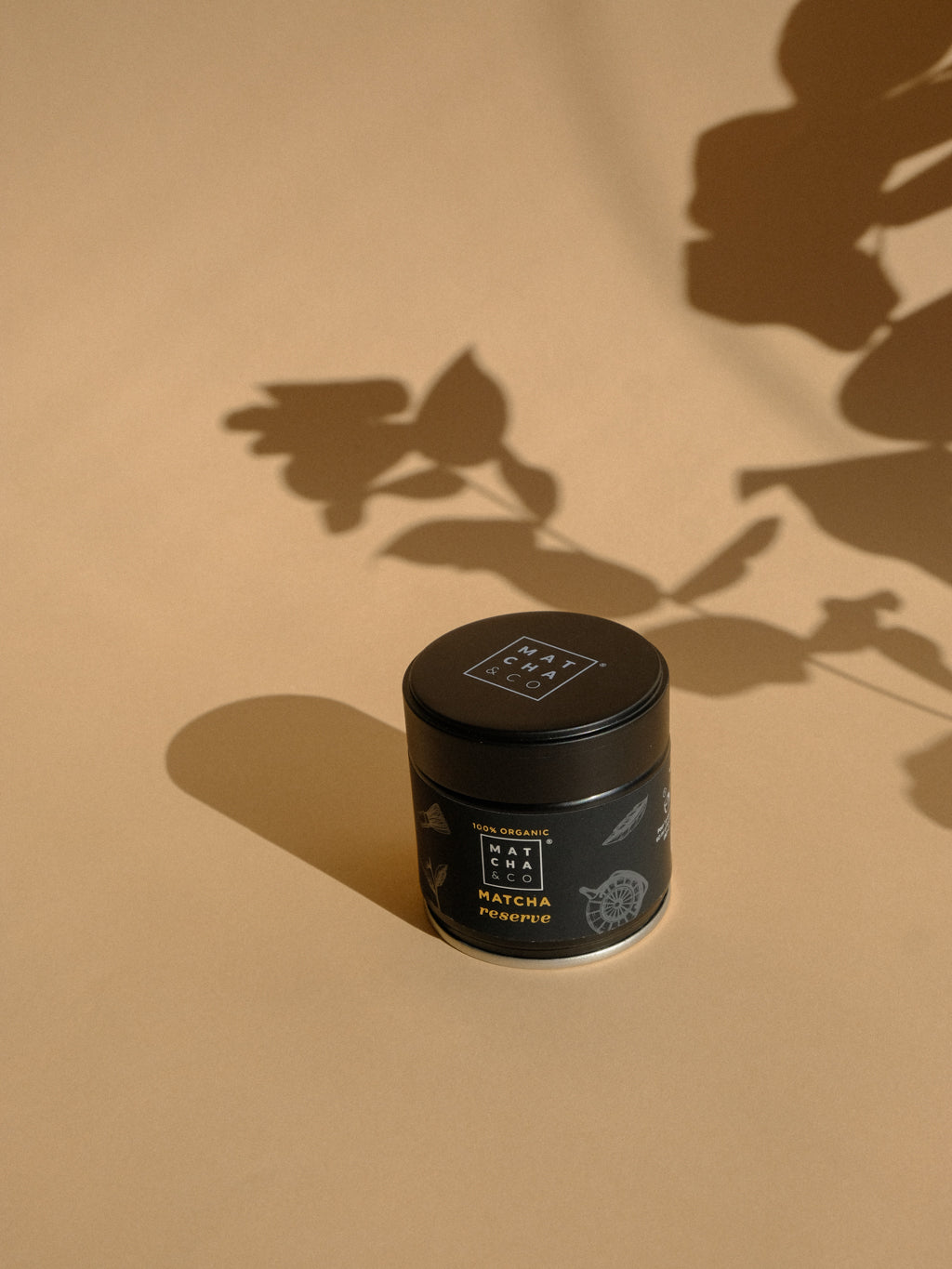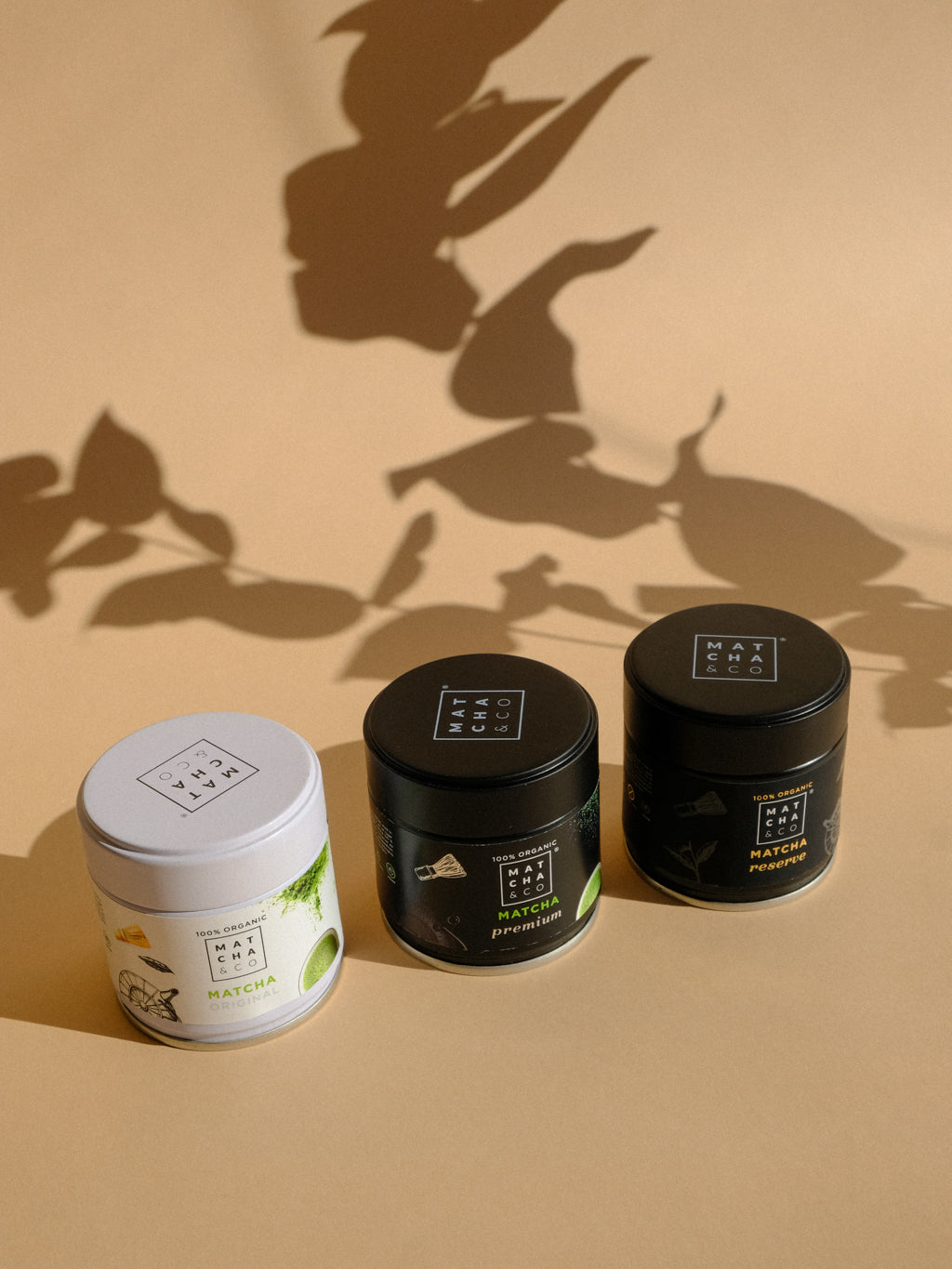 ❊ Matcha & CO ❊
Matcha - a (magical?) source of energy that increases concentration and well-being.
Matcha is rich in antioxidants and contains Vitamins A, B2, C, D, E, K, potassium, proteins, calcium, iron and chlorophyll, components that protect against the harmful free radicals responsible for aging and tissue deterioration.
Explore Matcha & CO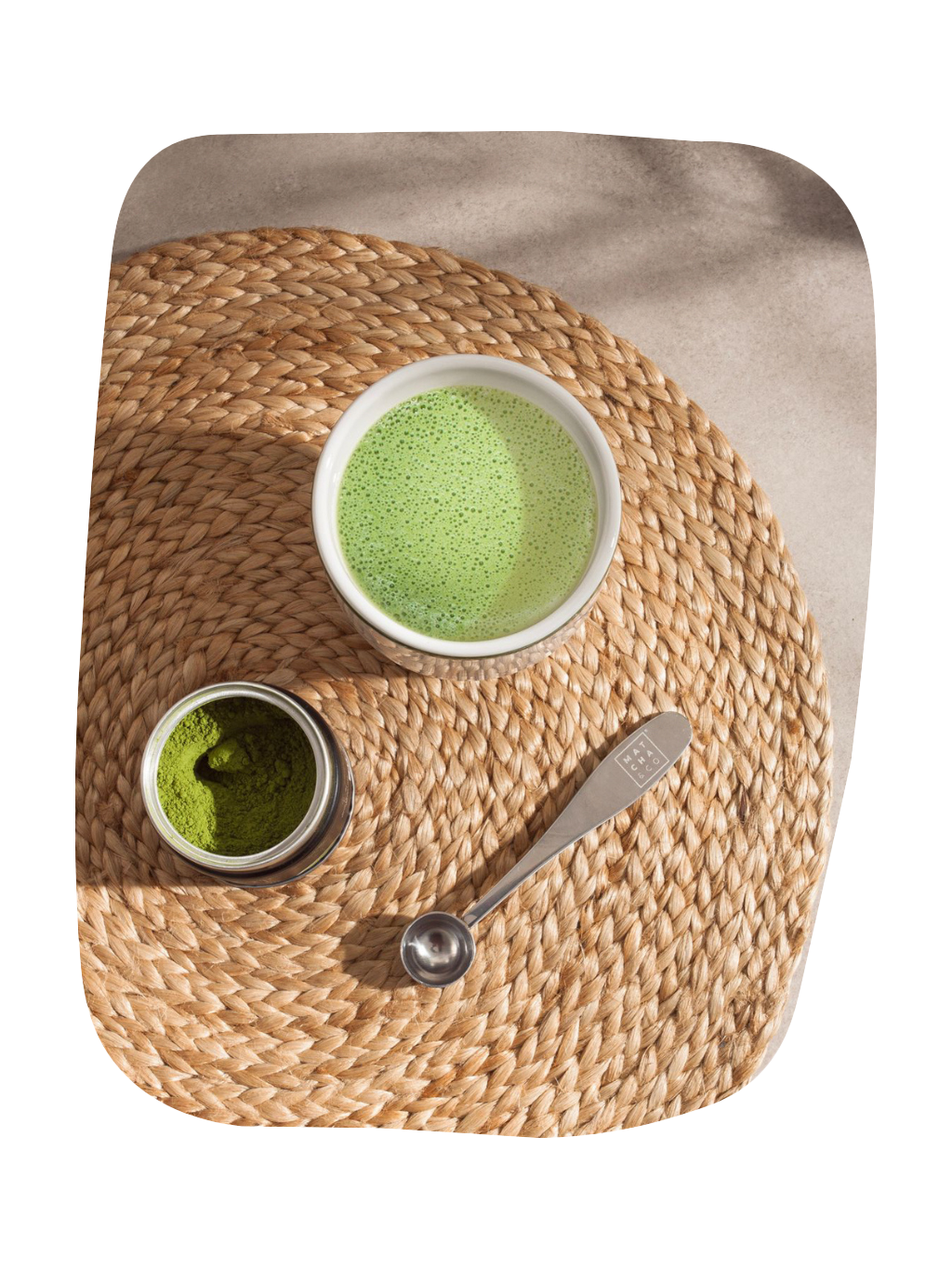 Every day the community of matcha lovers grows not only in Japan but is also becoming popular in the West. Matcha & CO wants to help consolidate this trend and help you discover all the magical properties of this antioxidant rich tea.
⥈
Matcha & CO works closely with Japanese farmers who have been growing and producing matcha for more than five generations and who have adapted their plantations to produce in an ecological and sustainable way.
⥈
Matcha in Japanese means "tea powder", this powder comes from the best ground green tea leaves.
All varieties of Matcha & CO matcha tea are Ceremonial grade, 100% organic in origin, without sugar, without preservatives or dyes, without gluten and suitable for vegans.
It's grown in the Uji region, Kyoto, a region specially dedicated to planting and harvesting green tea; where they have been producing the best qualities of matcha tea for hundreds of years.