Powdered Tea - Spicy Chai
Spicy Organic Chai Powder
Regular price
€0,00
Sale price
€25,00
Unit price
per
Sale
Sold out
Fresh and aromatic, in powder.
High quality organic chai powder with a slightly spicy flavour and mild spicy aroma.
Expires 12/23
✴ Organic certificate
✴ Vegan
✴ No preservatives
✴ No colorants
✴ No Allergens
✴ No Gluten
✴ Non-GMO
✴ No sugar
✴ High concentration in L-Theanine
⋆ HIGHEST QUALITY POWDERED SPICY CHAI ⋆
It contains a large amount of antioxidants that help protect cells from free radical damage. Contributes to improving digestion and weight loss.
⋆ PERFECT WITH ⋆
Combine with your favourite plant based milk.
⋆ IT'S TIME TO GET HEALTHIER ⋆
WEEK 1 
REDUCES INFLAMMATION AND IMPROVES CIRCULATION
The antioxidants in chai tea help reduce inflammation, toxins, and pathogens. Contributes to an improvement in circulation and blood pressure.
WEEK 4 
IMPROVES DIGESTION
It contributes to better digestion, slowing down disorders of the digestive system such as nausea, diarrhea or flatulence.
MONTH 2 
CONTRIBUTES TO WEIGHT LOSS
Consuming chai combined with a balanced diet and exercise, helps you lose 14% more fat. In addition, it also contributes to proper weight maintenance.
MONTH 4 
CHRONIC DISEASE PREVENTION
The high antioxidant power of chai can help reduce the incidence of different types of diseases.
Organic black tea, organic cinnamon, organic ginger, organic cardamom, organic inulin, other spices.
Store in a cool, dry place.
Feel adventurous? Try this aromatic Cacao Spicy Chai: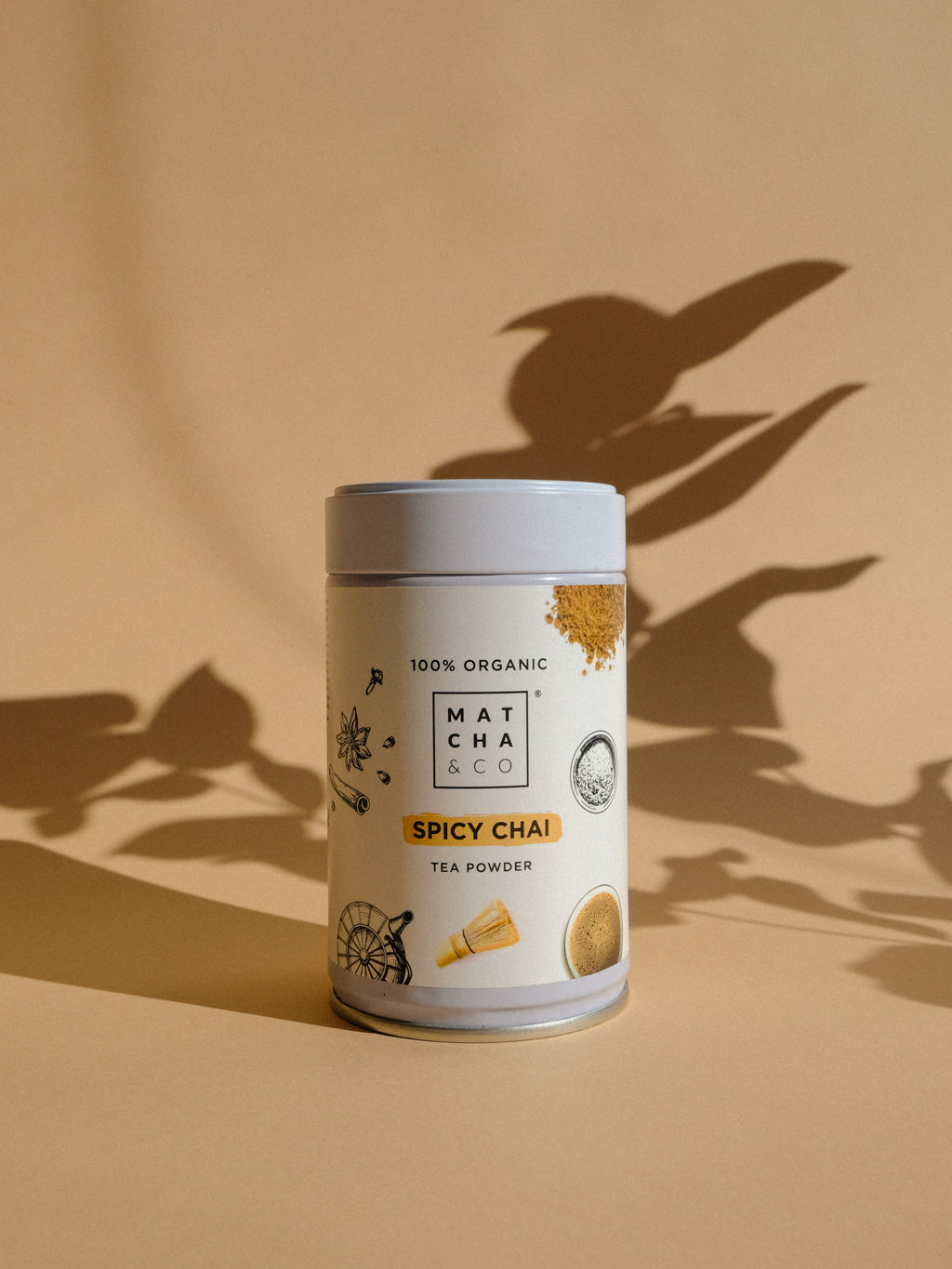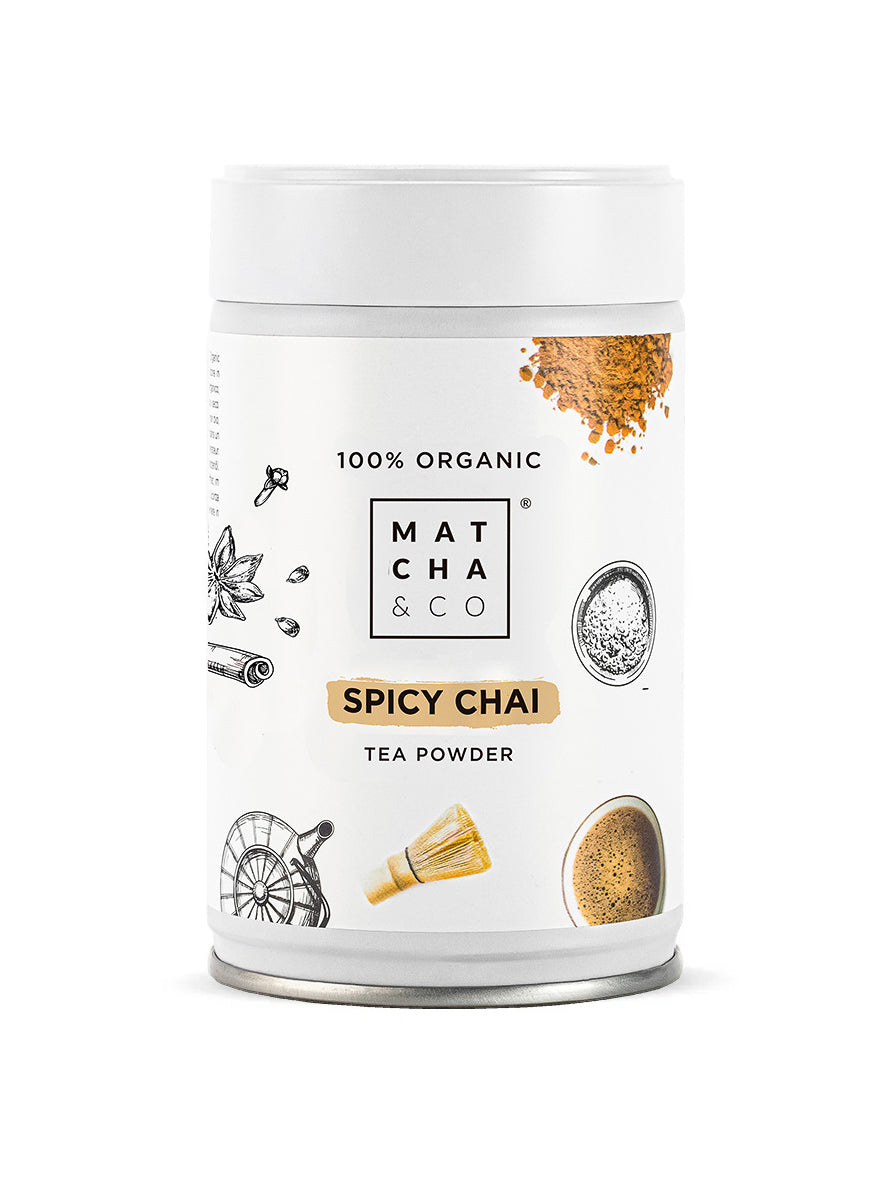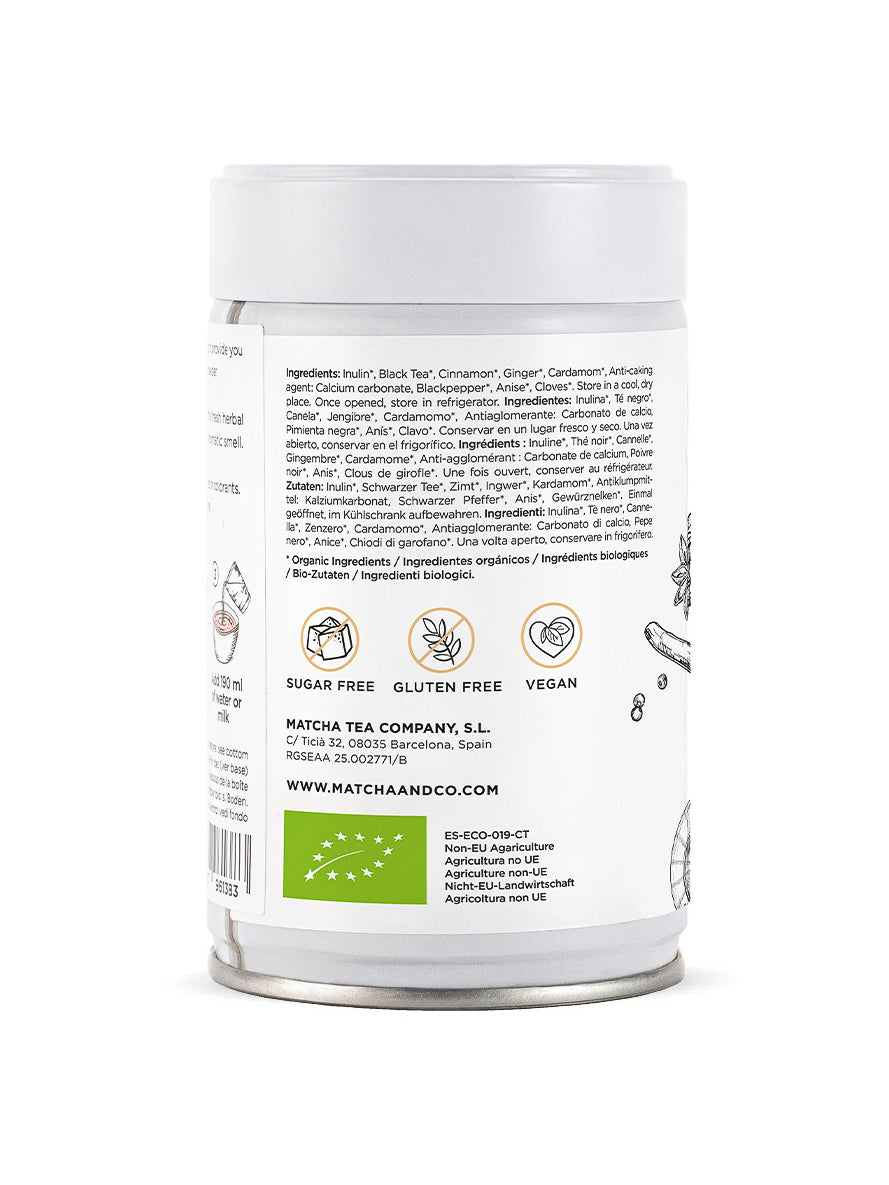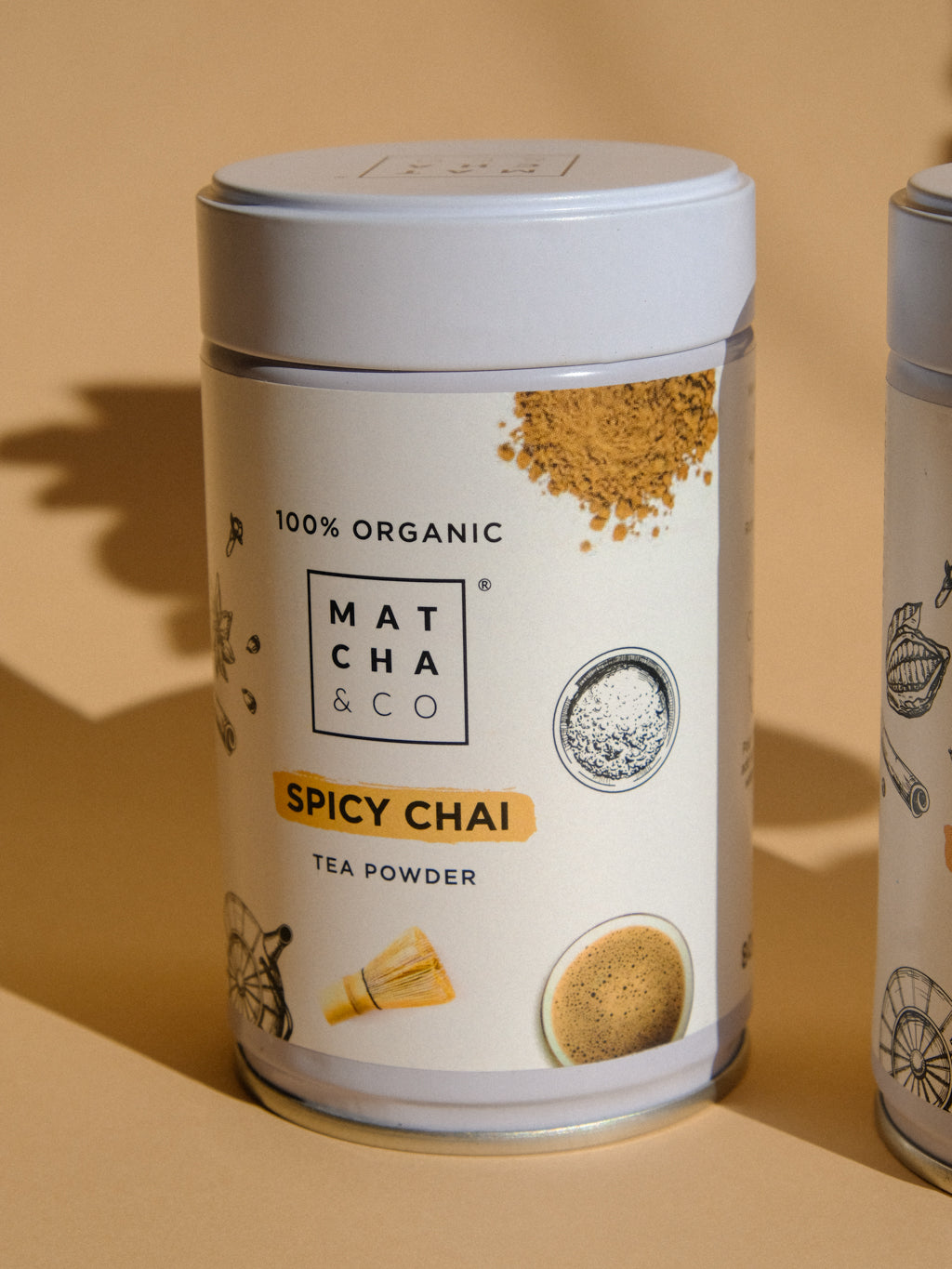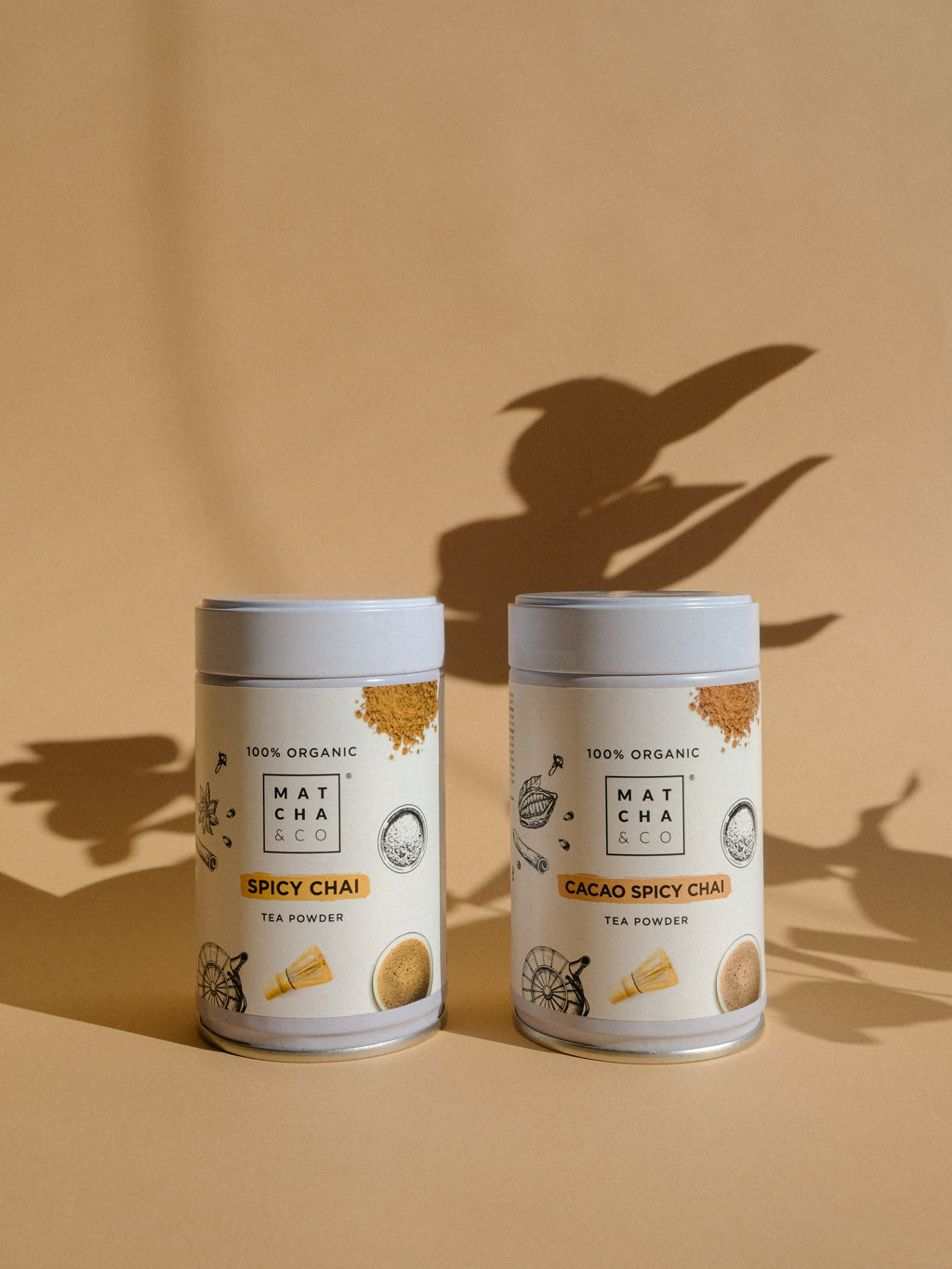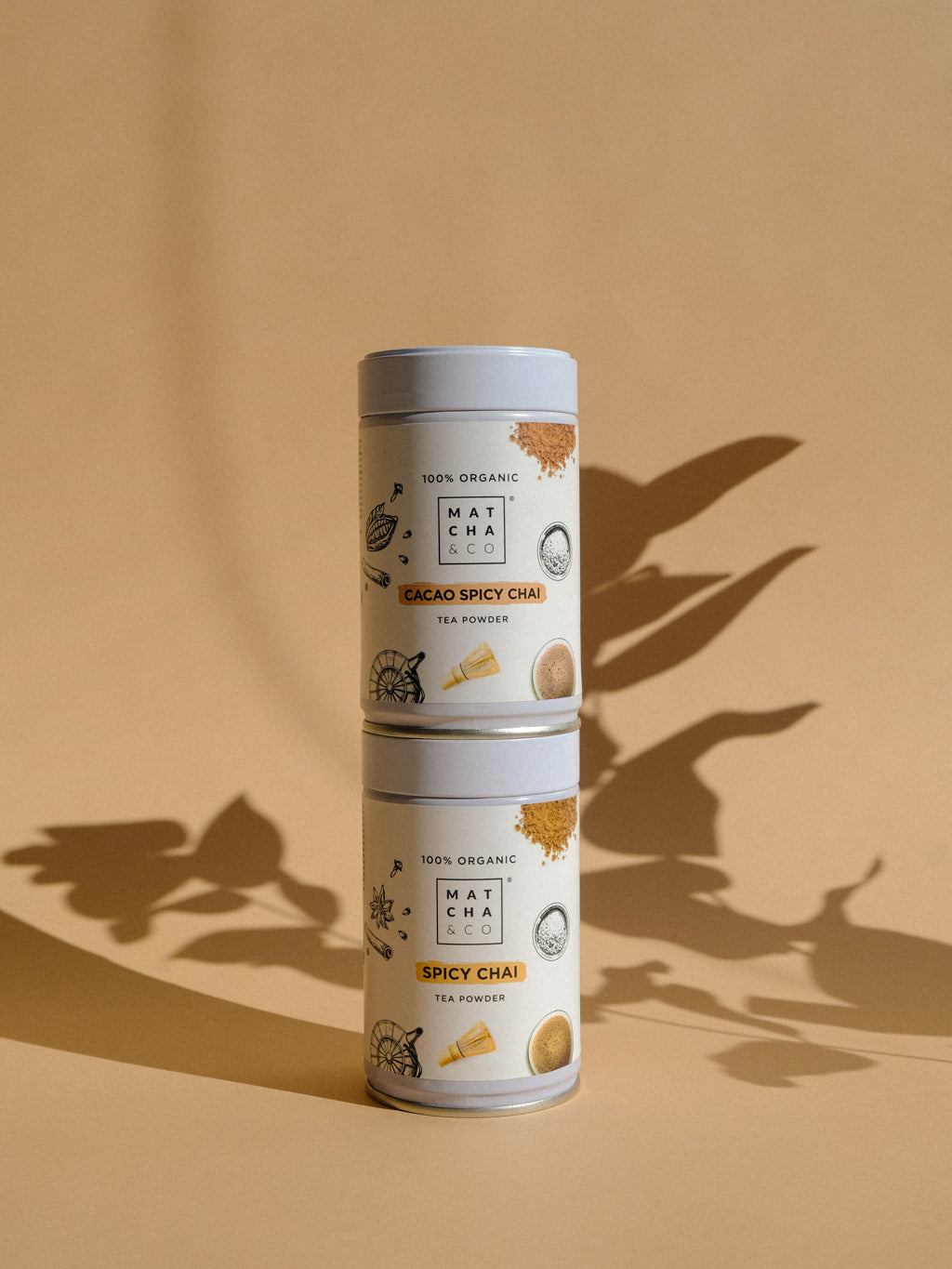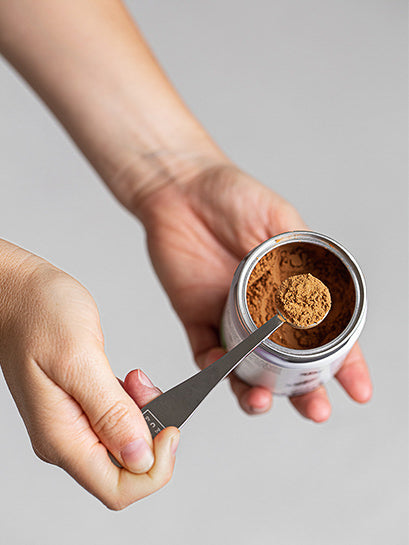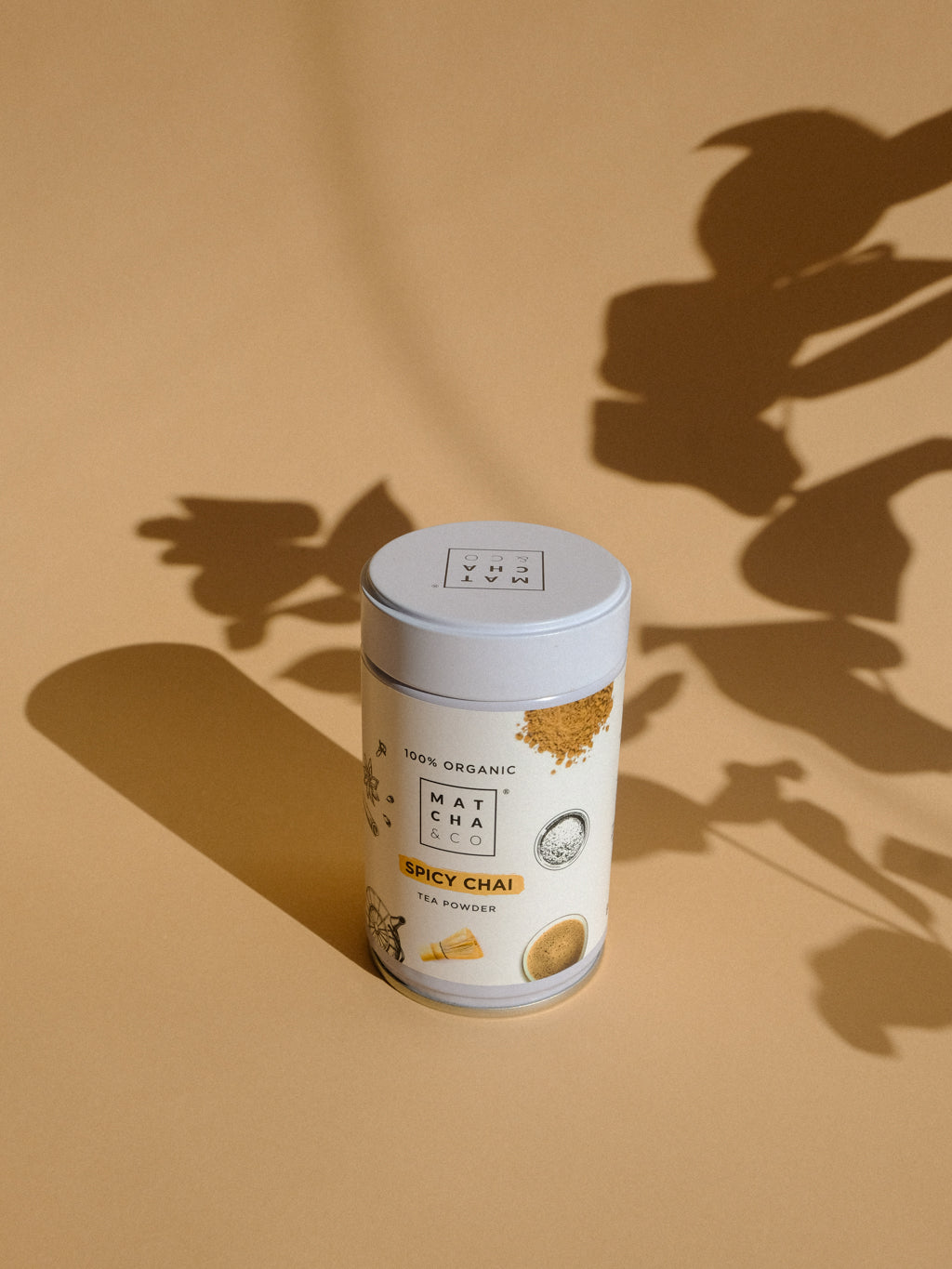 ❊ Matcha & CO ❊
Matcha - a (magical?) source of energy that increases concentration and well-being.
Matcha is rich in antioxidants and contains Vitamins A, B2, C, D, E, K, potassium, proteins, calcium, iron and chlorophyll, components that protect against the harmful free radicals responsible for aging and tissue deterioration.
Explore Matcha & CO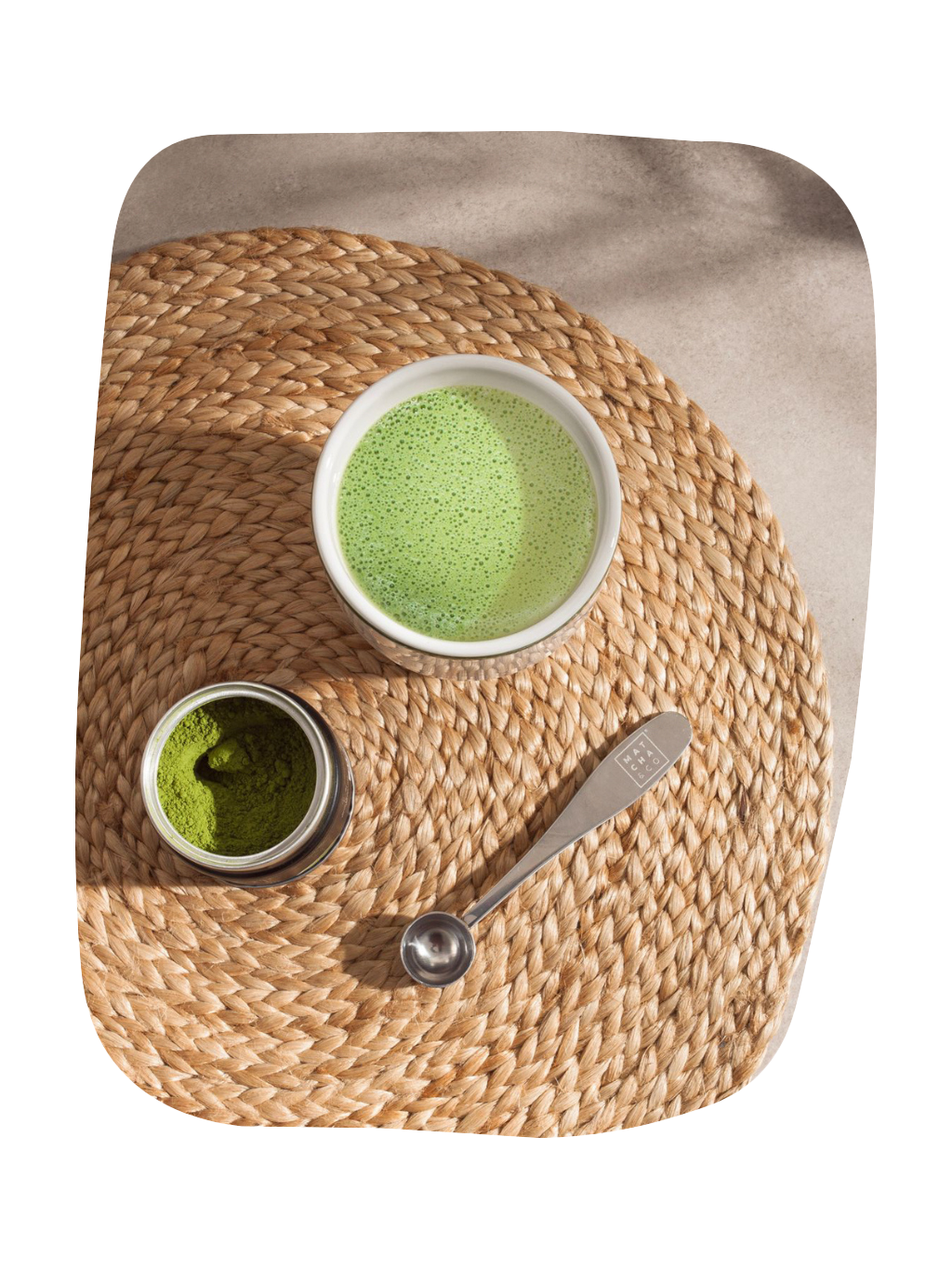 Every day the community of matcha lovers grows not only in Japan but is also becoming popular in the West. Matcha & CO wants to help consolidate this trend and help you discover all the magical properties of this antioxidant rich tea.
⥈
Matcha & CO works closely with Japanese farmers who have been growing and producing matcha for more than five generations and who have adapted their plantations to produce in an ecological and sustainable way.
⥈
Matcha in Japanese means "tea powder", this powder comes from the best ground green tea leaves.
All varieties of Matcha & CO matcha tea are Ceremonial grade, 100% organic in origin, without sugar, without preservatives or dyes, without gluten and suitable for vegans.
It's grown in the Uji region, Kyoto, a region specially dedicated to planting and harvesting green tea; where they have been producing the best qualities of matcha tea for hundreds of years.