Essential Oil Blend FREYA - Love Spell
Organic Essential Oil Blend With Orange, Rosewood & Ylang Ylang
Regular price
Sale price
€15,00
Unit price
per
Sale
Sold out
This organic essential oil blend with a magical aroma of orange, rosewood, and Ylang Ylang is for all lonely souls who long for desire, excitement, and the wind of new love. The aroma might help to:
Attract a new person of your dreams;
Forge a harmonious and close relationship;
Find happiness and joy in such a relationship;
Create a sensuous romantic atmosphere for you and your beloved.
In Norse mythology, Freya was the goddess of fertility, love, and passion. She was considered to be the most desired goddess. Her love was sought by giants and gods, but she agreed to marry only the chief god Odin. The Norse goddess Freya corresponds to Venus or Aphrodite in the pantheon of Ancient Greek and Roman gods.
The magic fragrance of this essential oil blend is based on old customs, traditions, and the belief that every plant or aroma has its own magical purpose. It is like a witch recipe, where each plant and its aroma have a very important aromatherapeutic and magic function.
♪ Head notes: Orange
♪ Heart note: Rosewood, Ylang Ylang
♪ Base note: -
Rosewood: the aroma of rosewood in ancient folk recipes is especially valued for its effect on emotions, thus being an effective antidepressant. It is particularly recommended for women who lack confidence in their charm and sexual maturity. Rosewood aroma is a miraculous energizing remedy for heart and mind, it reduces jealousy, anger and helps to free a person from suspicion.
Sweet orange: it is believed sweet orange essential oil helps to open the heart, frees from sadness, nervousness and anxiety. It has a relaxing effect on some people, while in others it works as an energizer and wards off melancholy. Sweet orange essential oil is recommended in need of spiritual warmth. In magic, orange is particularly related to the ability to attract love.
Ylang Ylang: it is believed that Ylang Ylang has a stimulating erotic effect, aphrodisiac properties, boosts sexual desire. Ancient folk recipes tell that the aroma improves mood and helps to reveal the most secret feelings. This is one of the most erotic and romantic scents. The energy of this oil attracts love and positivity, helps to improve the upper energy centres (chakras).
✷✷✷
Volume: 5 ml.
Certification:
United States Department of Agriculture (USDA) certified organic.
Warning: Do not use undiluted essential oils on the skin, may be irritating; Oxidizing (out of date) may irritate the skin; Protect the eyes; The effects on pregnant and lactating women are unknown; Unless necessary, essential oils should be avoided during the first 3 months of pregnancy and for infants under 3 months of age; Despite the high phyto-aromatherapy quality of this oil, the aromatherapy community cannot recommend inward use for therapeutic purposes; Do not use on pets; Essential oils and their mixtures are not registered as medicines; Essential oils and their mixtures are not registered as biocides; Keep tightly closed in a cool dry place out of the reach of children.
Together with this essential oil blend, you will get a detailed description of the essential oil blend's purpose; a description of the aromatherapeutic effect of different scents; a simple meditation/affirmation ritual that may help you to attract to your life a new person, possessing the qualities of your dreams. The organic essential oil blend will help to create a harmonious partnership with such a person as well as enrich this partnership with love and material joy.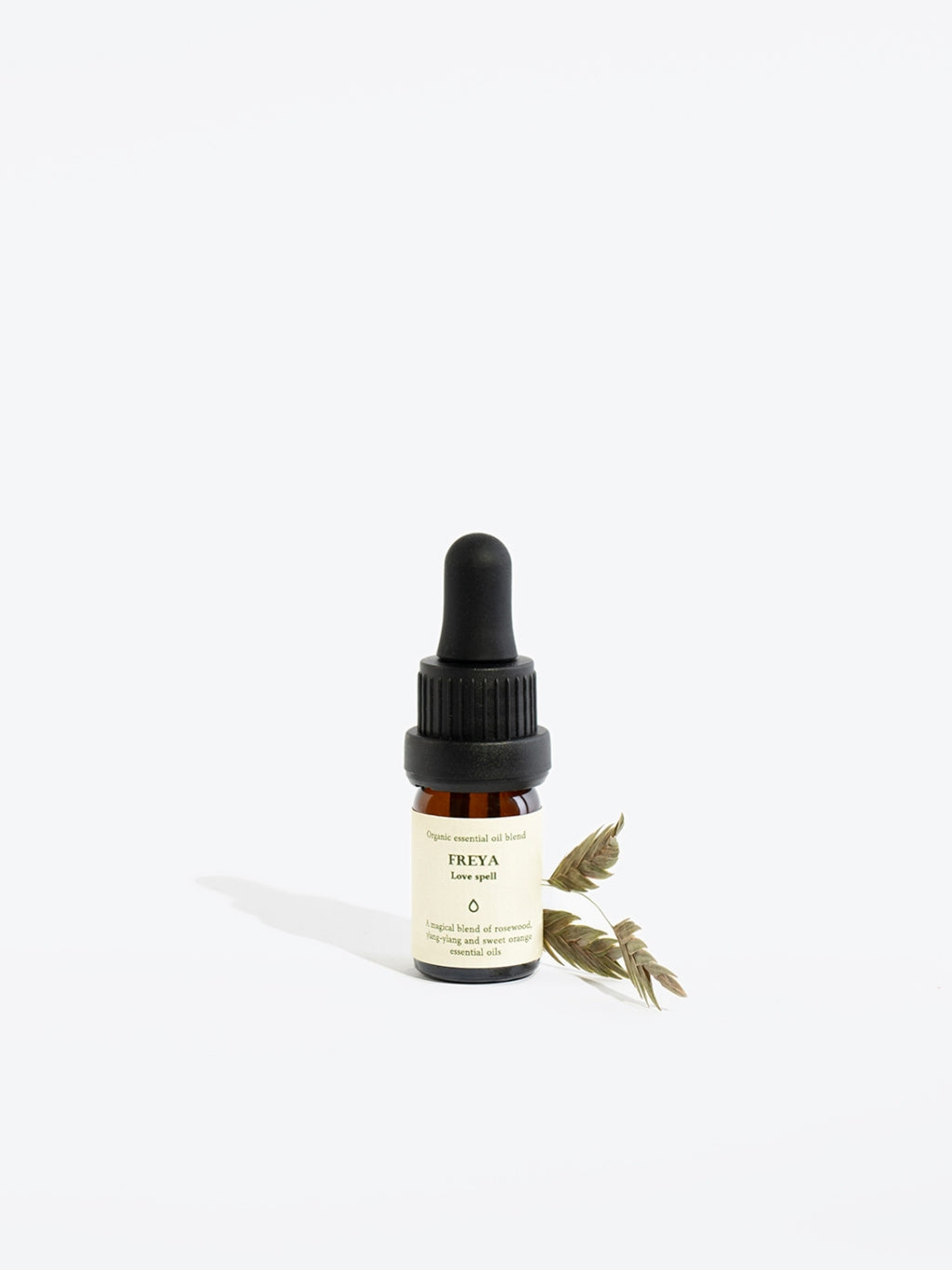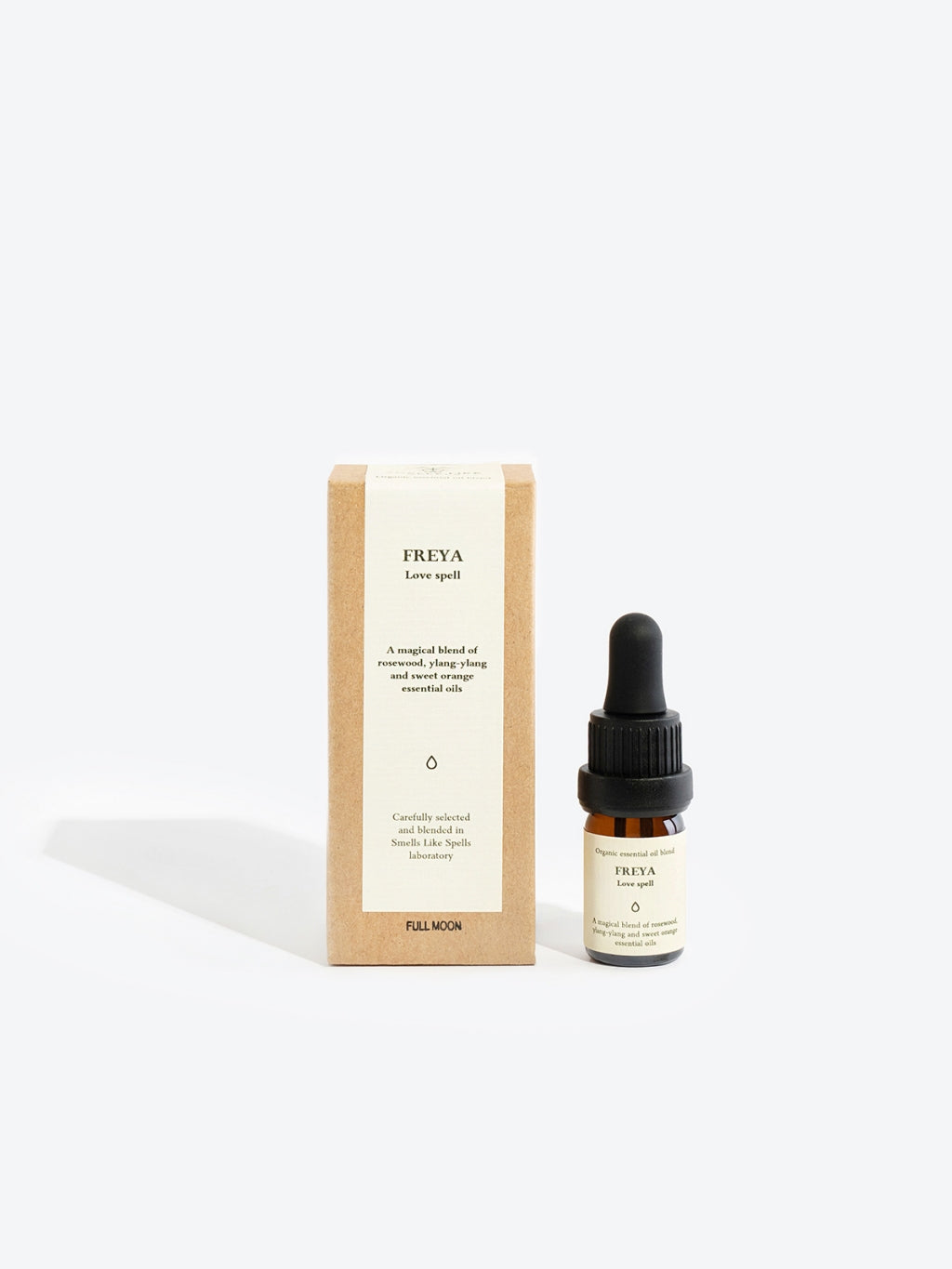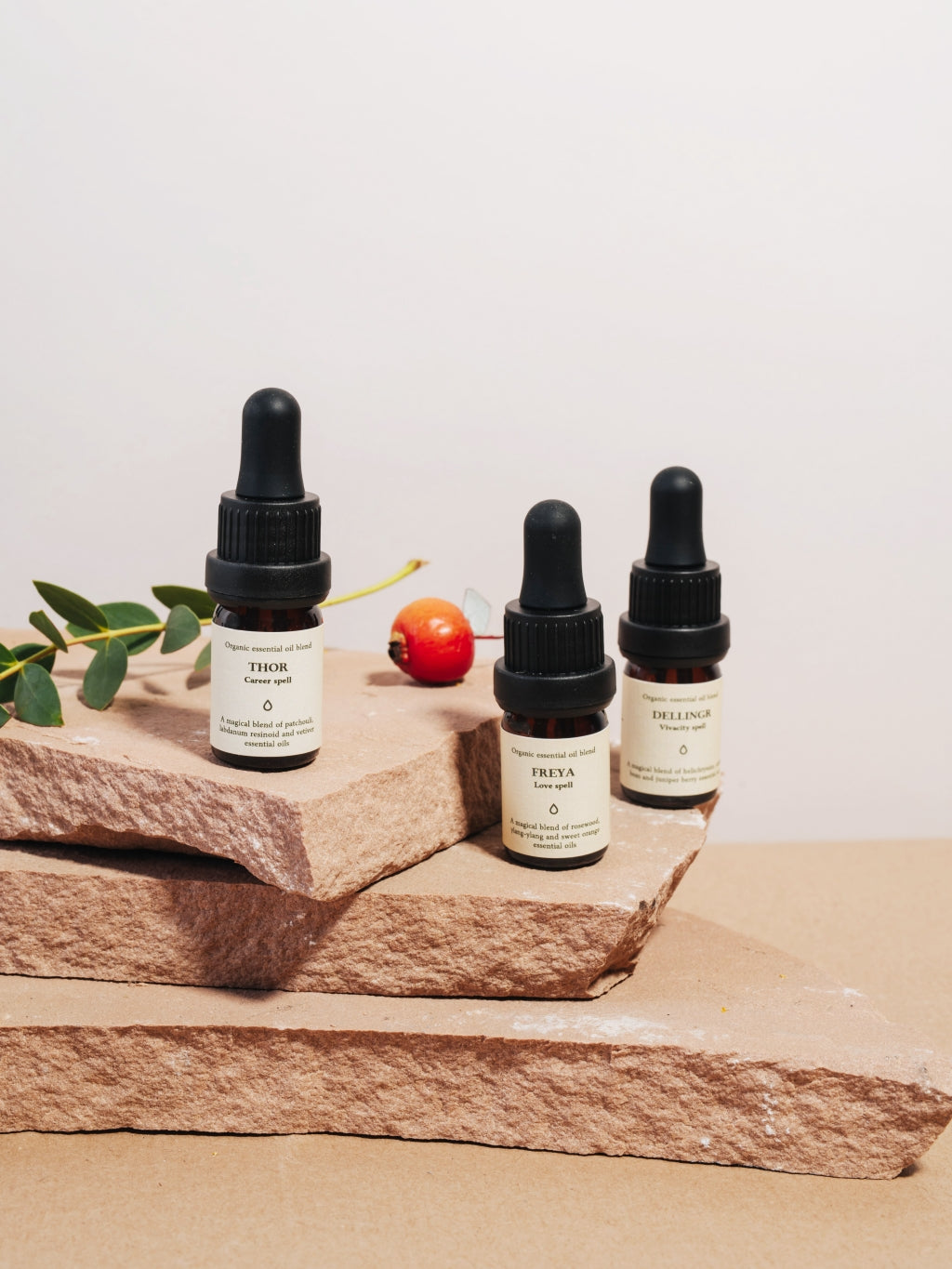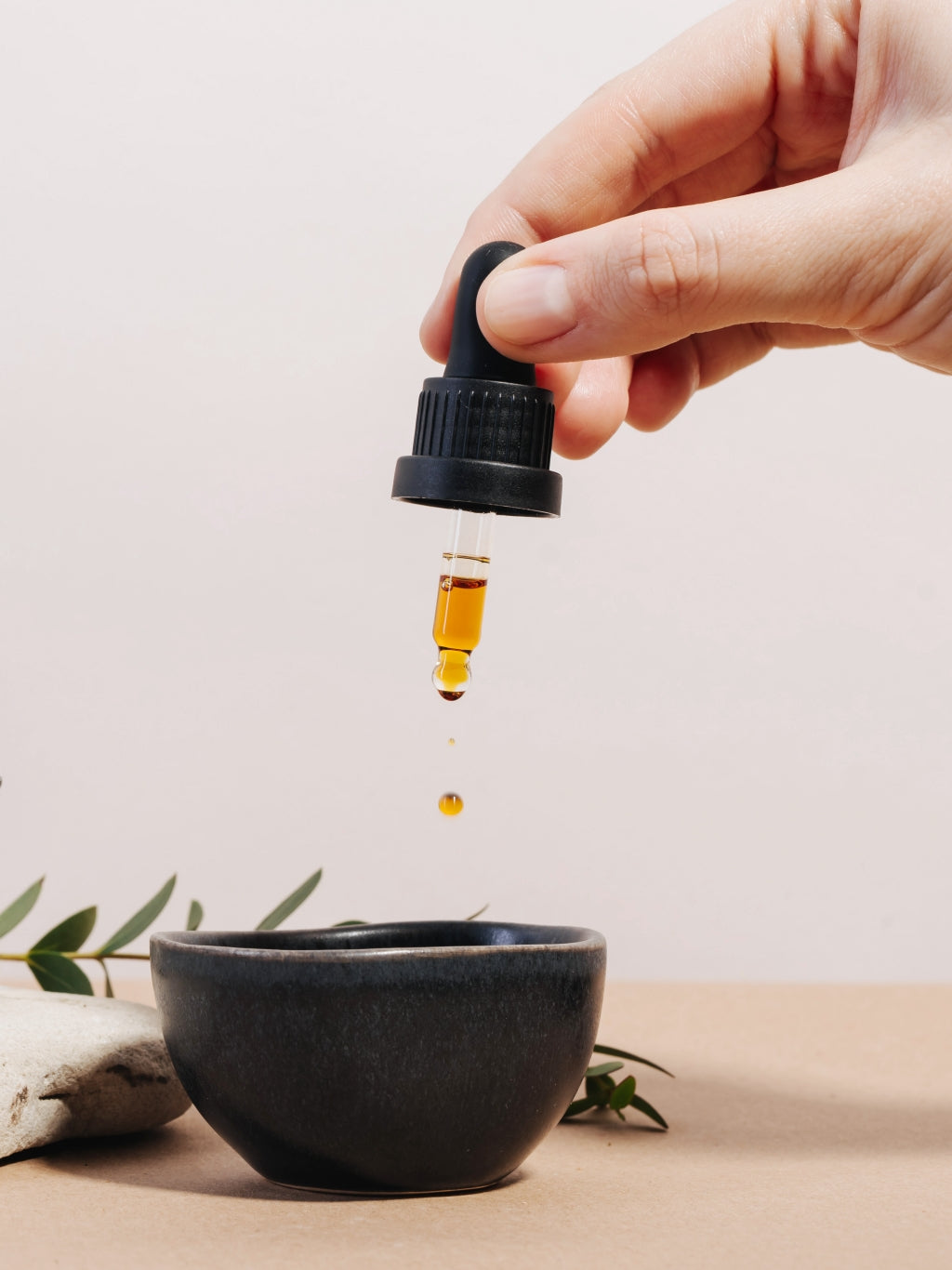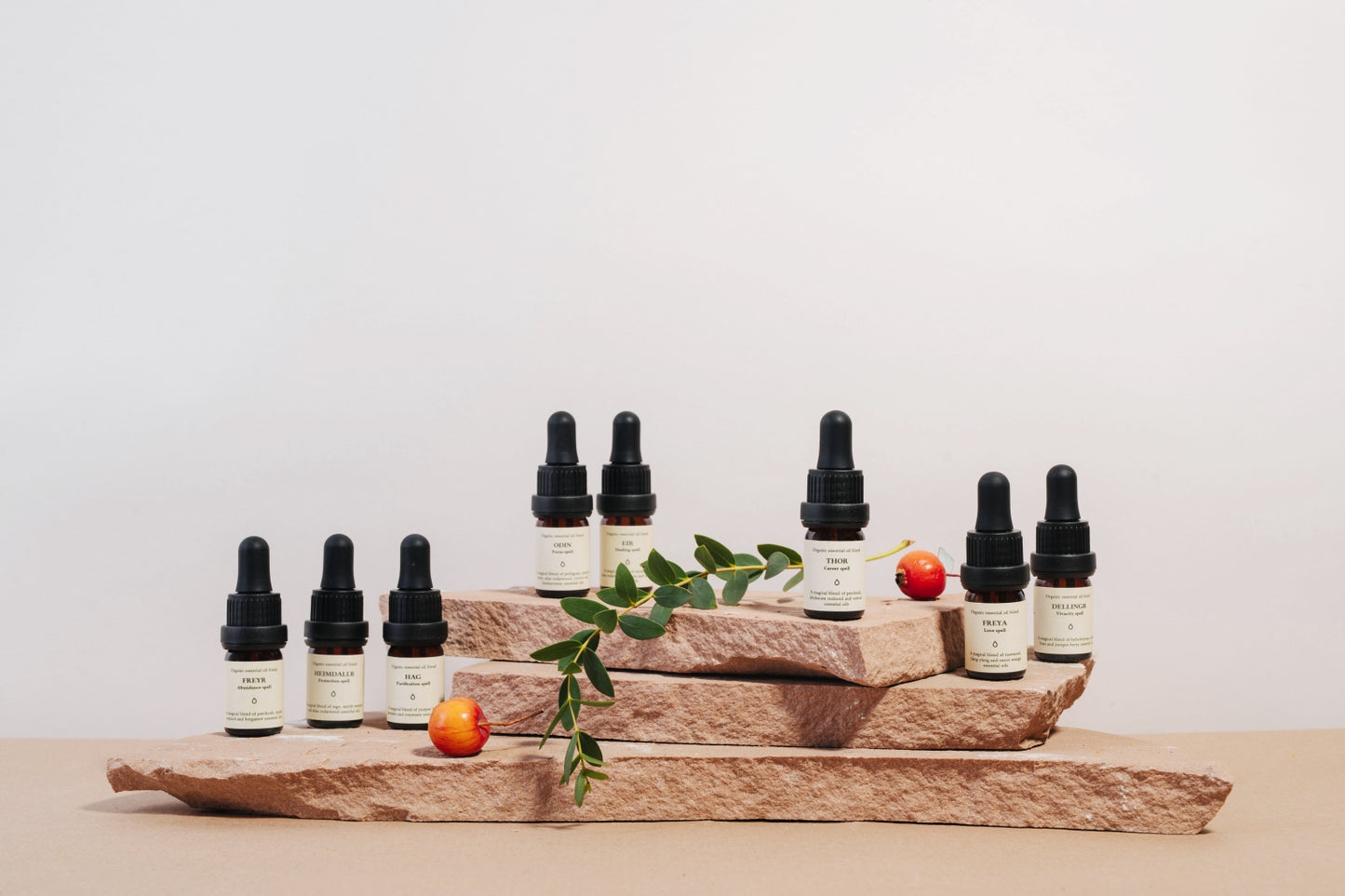 ☽ Smells Like Spells ☾
Everybody needs a little bit of magic in their daily life!
Cast a love spell by burning natural handmade incense FREYA, attract money and success with an organic essential oil blend NORNS, or cleanse your home and get rid of bad energy with a rune candle HAG.
Find Your Spell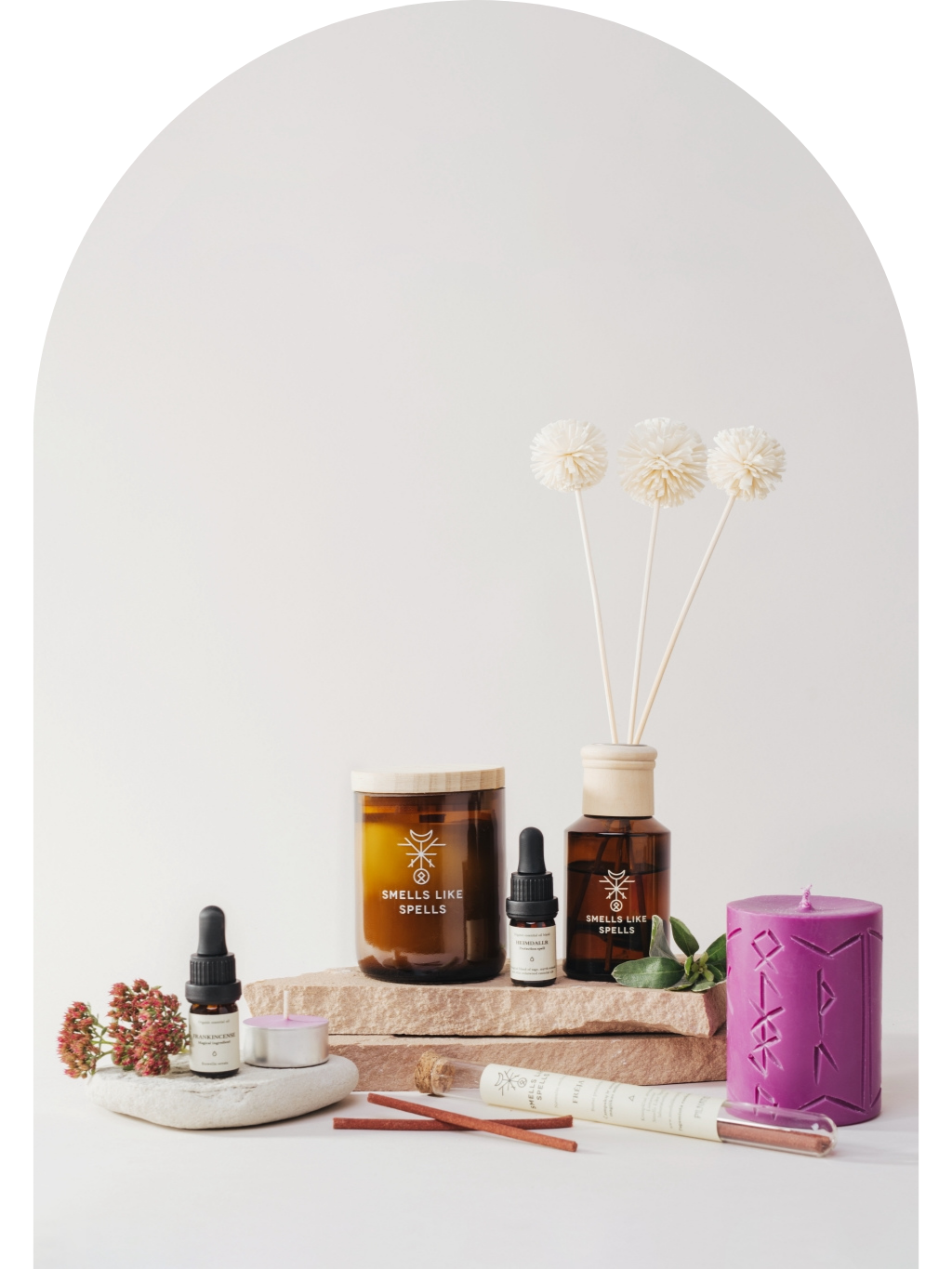 Lithuanian brand Smells Like Spells offers us a selection of magical home goods - candles, incense, essential oil blends - fragranced with incredible natural scents. Each product is handcrafted using traditional folk wisdom combined with modern perfumery, candle, and incense craft methodology.
⥈
Each unique fragrance recipe, rune sign, or color is created or chosen following folk wisdom and magical qualities of plants which could help attract love, abundance, happiness, and luck into your life.
⥈
When you are choosing the magic product for yourself or as a gift, you should answer the most important question: What would you like to wish for yourself or for your loved ones?