Rune Candle NORNS - Success Spell
Soy wax candle with Orange, Cinnamon, and Cedar essential oils
Regular price
€0,00
Sale price
€21,00
Unit price
per
Sale
Sold out
This product comes with labels in English.
In Norse mythology, Norns are female beings that rule the destiny of a child when it is born. They live under the roots of the destiny tree Yggdrasill, every day they pour over them the water from the Well of Urðr, and on these roots, they carve the destiny of each human. Our hand-made rune candle, containing natural essential oils and covered in runic symbols might help you to:
Attract personal luck;
Guide the events towards a favorable direction;
Give you confidence in yourself and your powers;
Inspire you for new challenges, ideas, originality, and resourcefulness.
♪ Heart note: 
Cinnamon bark
Orange: its essential oil helps to open the heart, frees from sadness, nervousness, and anxiety. It has a relaxing effect on some people, while in others it works as an energizer and wards off melancholy. Orange essential oil boosts optimism, natural charm, and self-confidence, restores aura after a serious illness or emotional stress. In magic, orange is particularly related to the ability to attract love.
Cinnamon: it composes a cozy atmosphere of self-confidence. Cinnamon creates an inspiring and creative mood, expands, warms, positively affects aura, boosts optimism, confidence in one's strength and self-esteem. The fragrance of cinnamon is a great measure for reducing self-pitying and clinging to the unlucky past. It lights and brightens personality.
Cedar: has a soothing, invigorating, and rejuvenating effect, gives a sense of comfort, therefore it is recommended for sufferers of irrational fears, aggression, hysteria, anger, as well as insomnia. It symbolizes abundance and prosperity. Cedar boosts leadership, helps to have faith in oneself, one's strengths, and abilities.
Dimensions: 7.5 × 7.5 × 10 cm
Wick: Cotton - linen wick. Please do not forget to trim the wick each time before burning.
Wax: Natural soy wax that does not emit toxic chemical compounds when burning; burns three times as long as ordinary candles; does not leave any stains, the spills are easy to clean; does not get hot, as it burns at a lower temperature than paraffin, therefore the aroma of the candle emanates slowly and unchanged.
Burning time: Estimated candle burning time 35 hours.
Candle jar: Rune candles are like old pillar candles, so there is no jar. Please put the candles into a candle holder or small bowl as the melted wax may liquify
Together with this soy wax candle, you will get a detailed description of the rune candle's purpose; a description of the aromatherapeutic effect of different scents; a simple meditation/affirmation ritual that might help to attract personal luck, guide the events towards a favorable direction, give you confidence in yourself and your powers.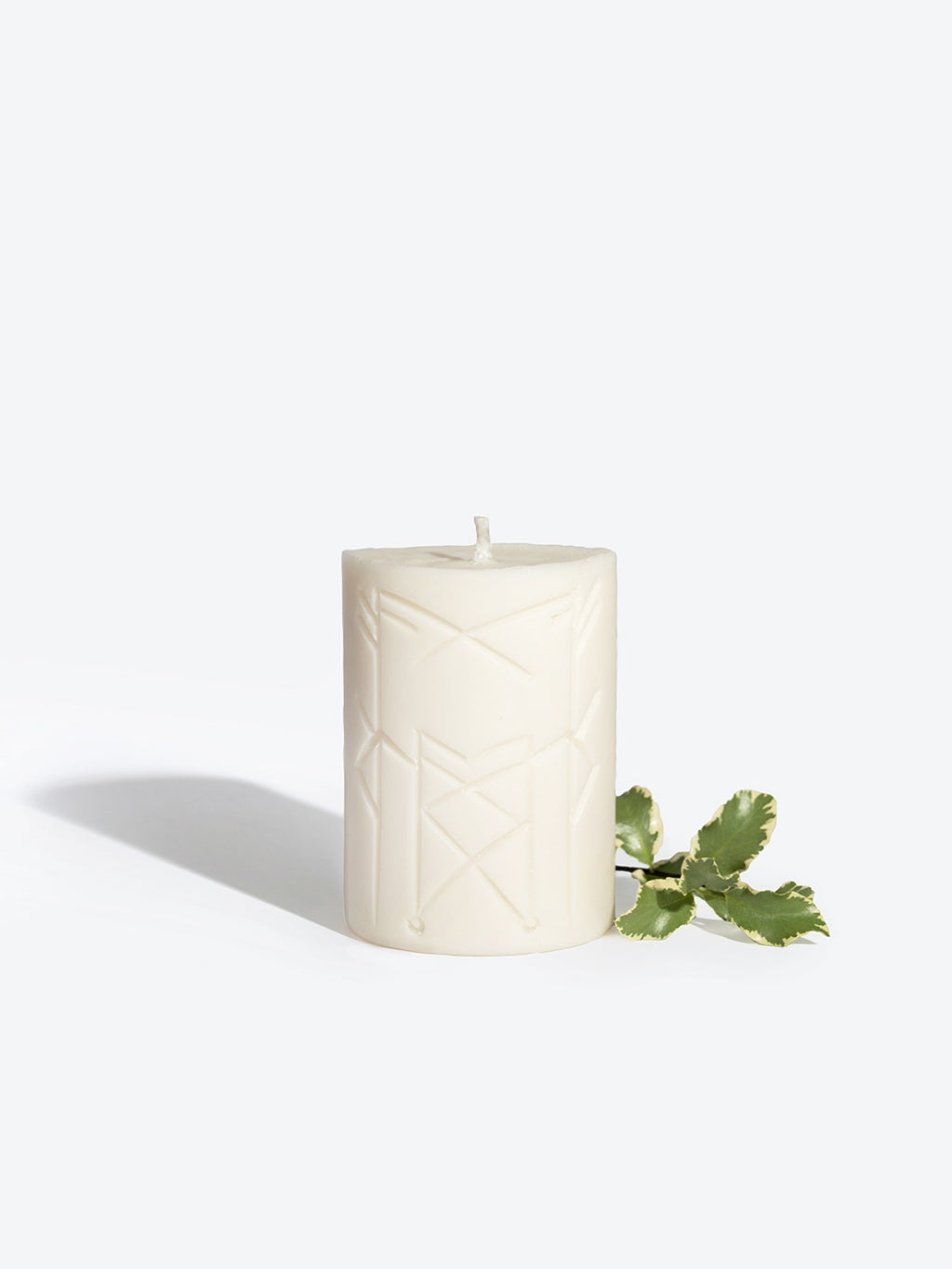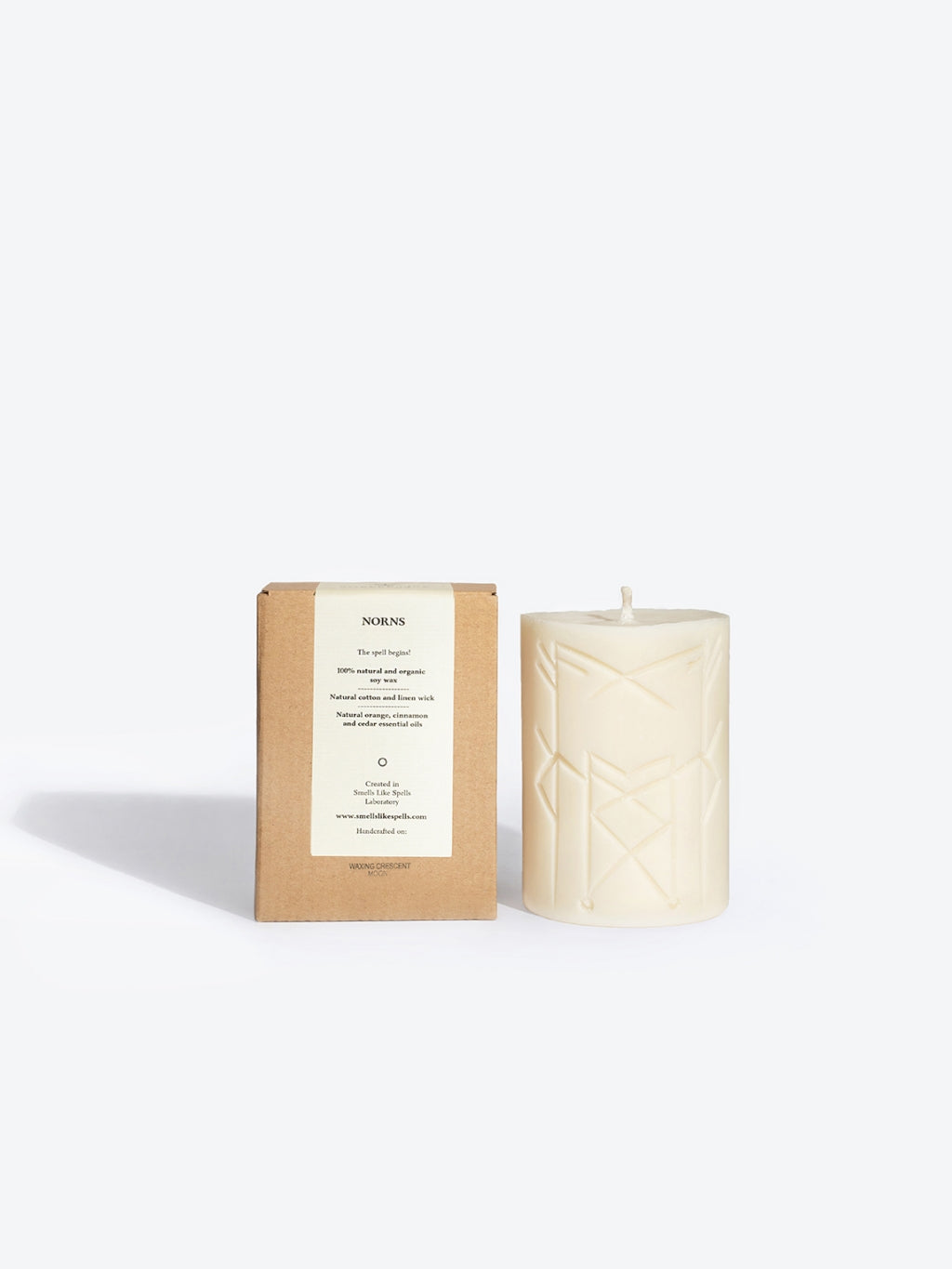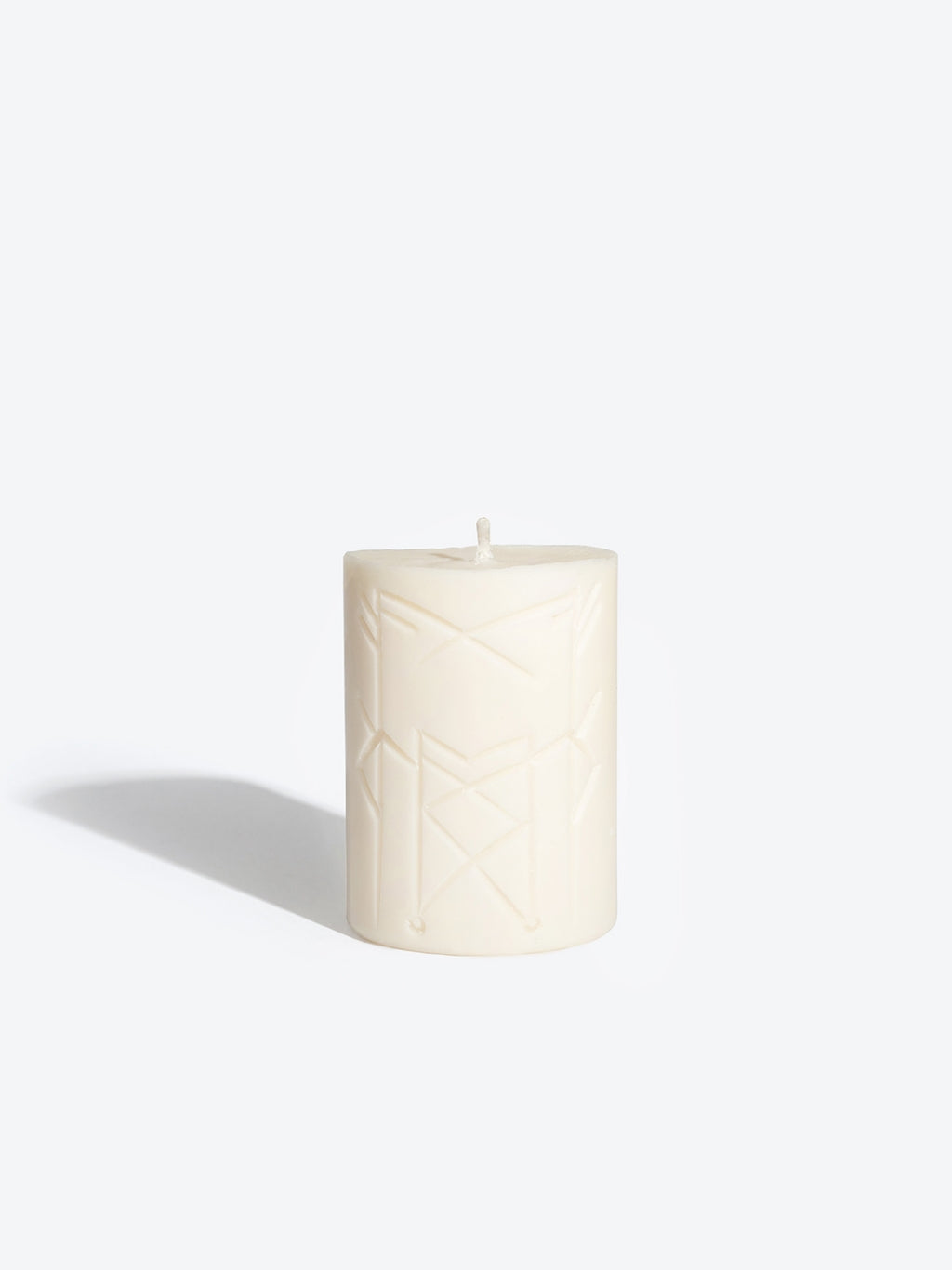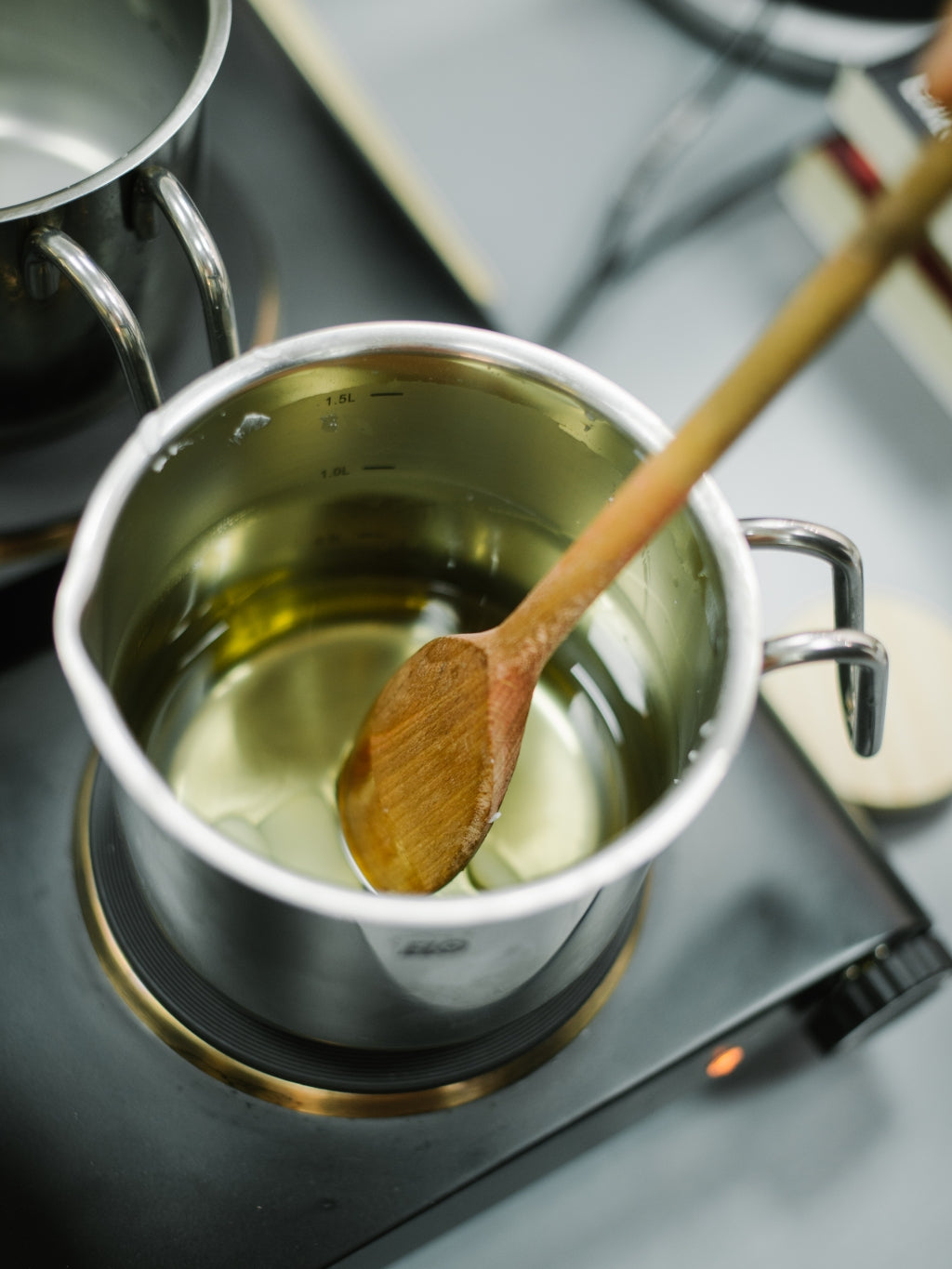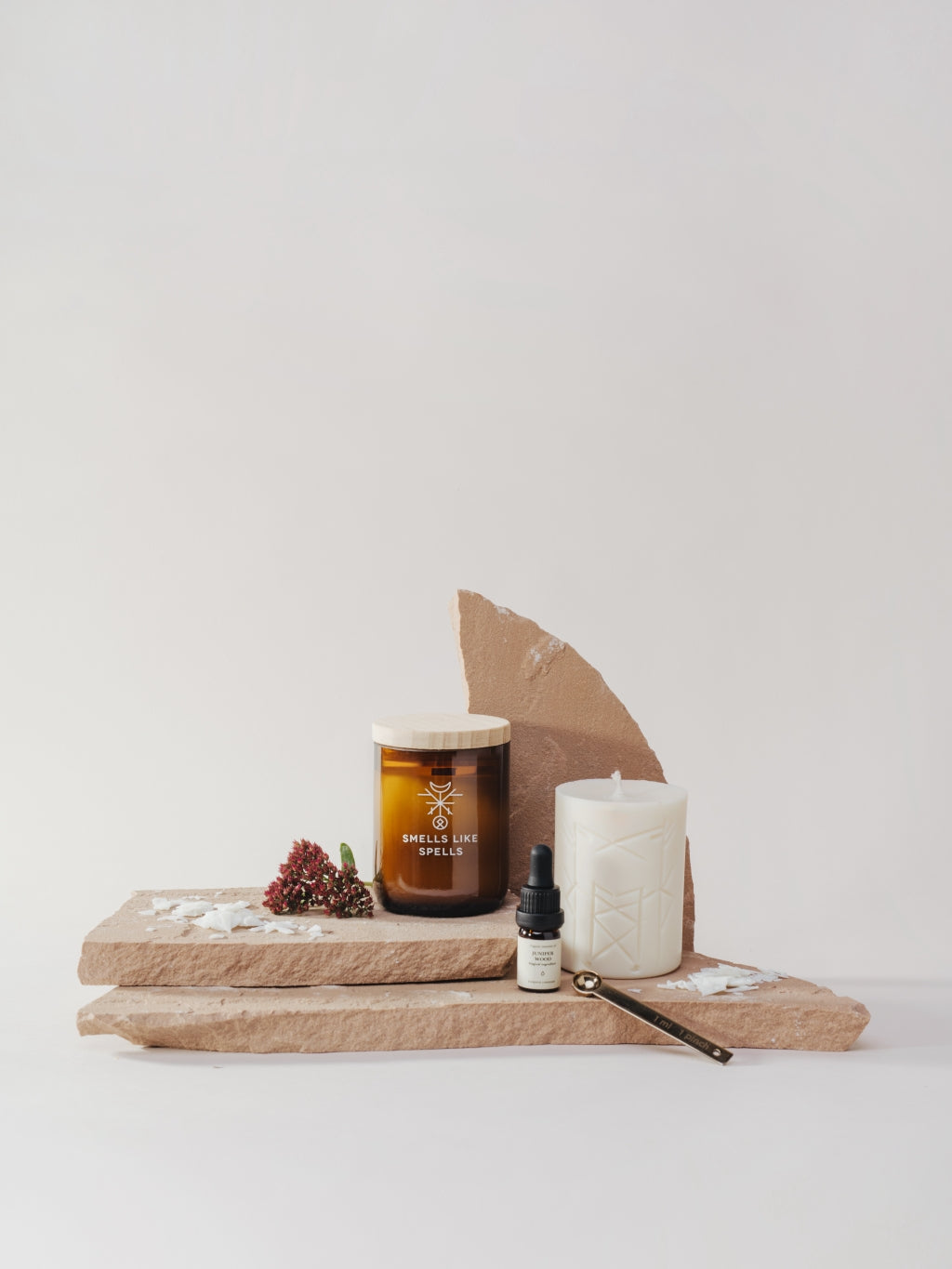 ☽ Smells Like Spells ☾
Everybody needs a little bit of magic in their daily life!
Cast a love spell by burning natural handmade incense FREYA, attract money and success with an organic essential oil blend NORNS, or cleanse your home and get rid of bad energy with a rune candle HAG.
Find Your Spell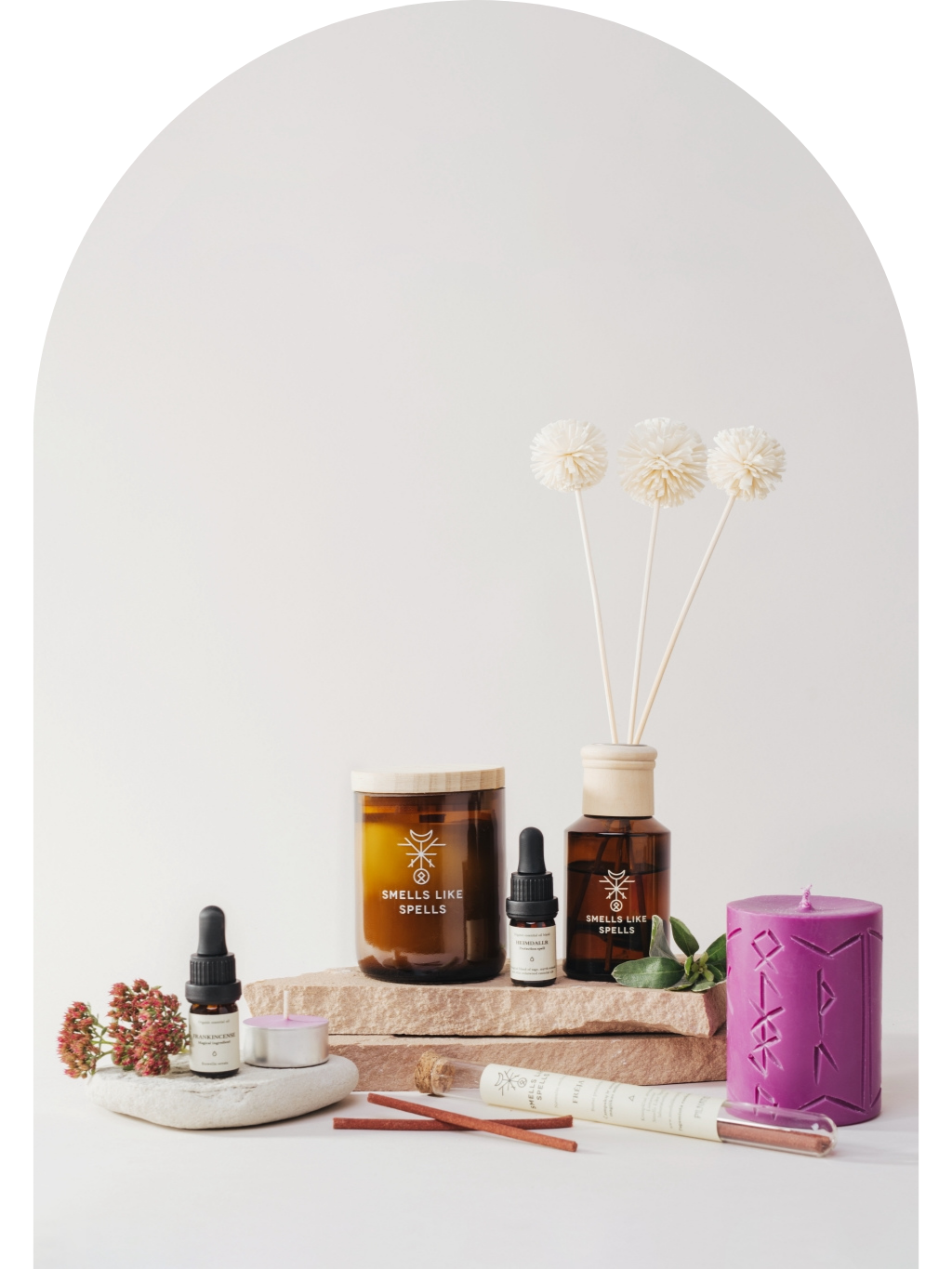 Lithuanian brand Smells Like Spells offers us a selection of magical home goods - candles, incense, essential oil blends - fragranced with incredible natural scents. Each product is handcrafted using traditional folk wisdom combined with modern perfumery, candle, and incense craft methodology.
⥈
Each unique fragrance recipe, rune sign, or color is created or chosen following folk wisdom and magical qualities of plants which could help attract love, abundance, happiness, and luck into your life.
⥈
When you are choosing the magic product for yourself or as a gift, you should answer the most important question: What would you like to wish for yourself or for your loved ones?