Peridot Hoops
14K Gold Filled Hoop Earrings With Peridot
Regular price
Sale price
€50,00
Unit price
per
Sale
Sold out
Made to order in 1-3 business days.
Good vibes only with these babies!
14k gold-filled

Soft colored yellow gold

Peridot crystals measuring approx. 8mm

Matching necklace available
These delicate hoop earrings with natural peridot crystals come in 6 different sizes, choose the size that you like best.
The model is wearing 40mm size hoops.
✩ PERIDOT ✩
Birthstone: August
Zodiac signs: Leo, Virgo
Chakra: Heart
Peridot is a prized gemstone known for its summer spirit, its good-luck vibes, and its uncanny ability to keep you calm and feeling safe no matter what is going on around you.
One of the most potent healing crystals, Peridot is sure to stabilise your moods and encourage you to let it all go and rid yourself of problematic behaviour patterns that don't serve anyone and simply clog up space in the heart.
✩
 14K GOLD FILLED 
✩
The best balance between cost and quality, gold-filled jewellery have a thick layer of 14k gold, heat and pressure bonded to a high-quality brass core. They contain much more real gold than regular gold-plated pieces.
Get a matching necklace: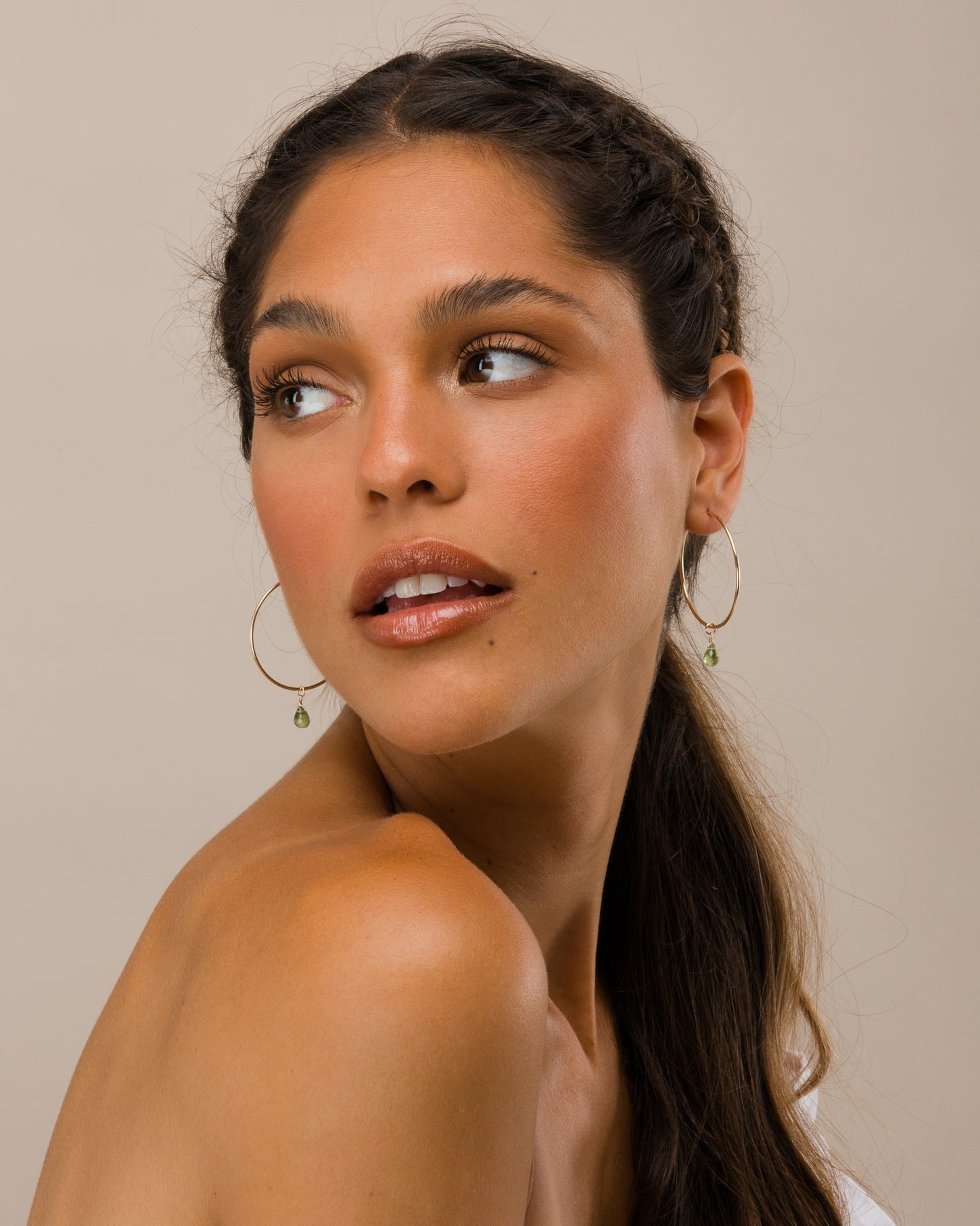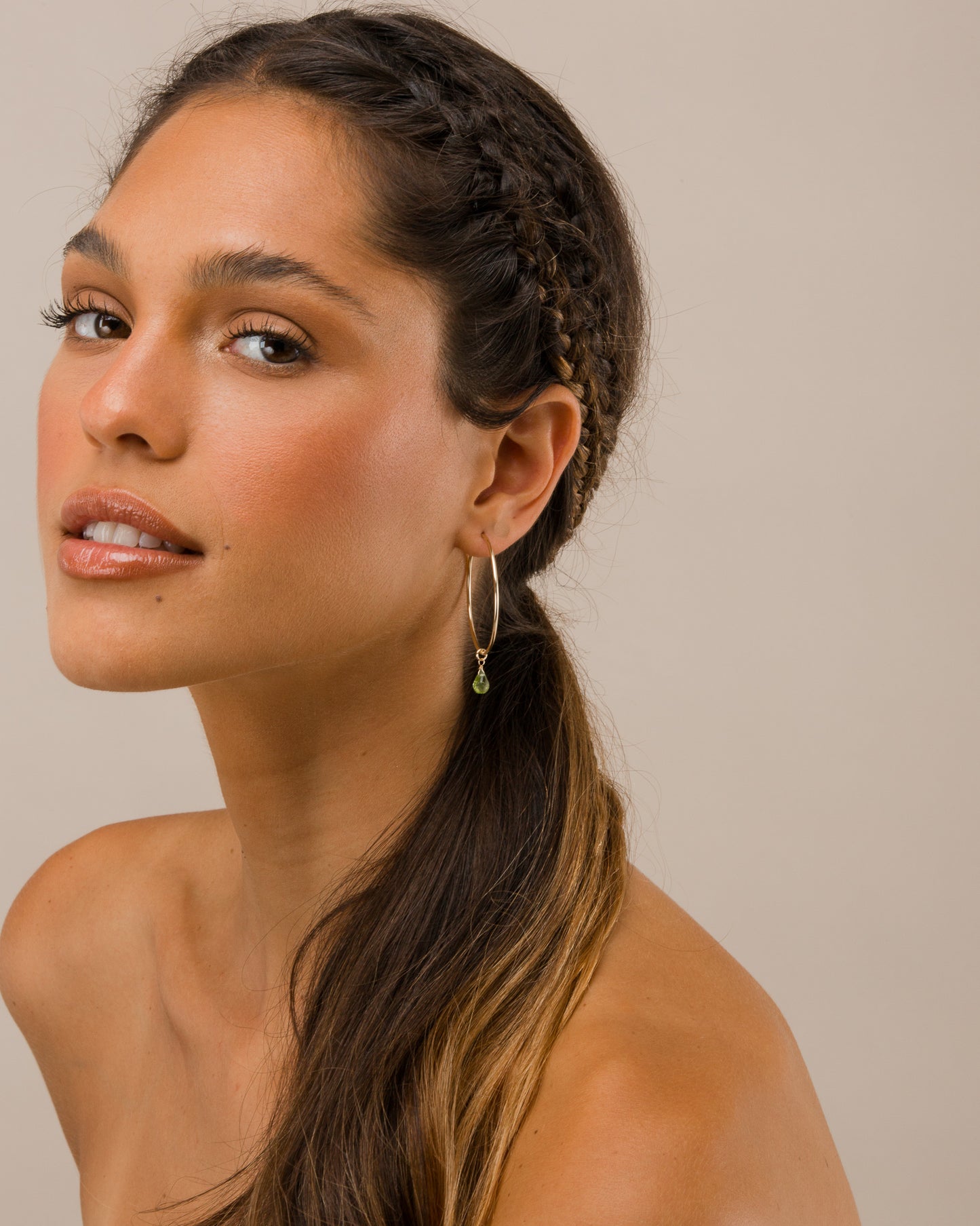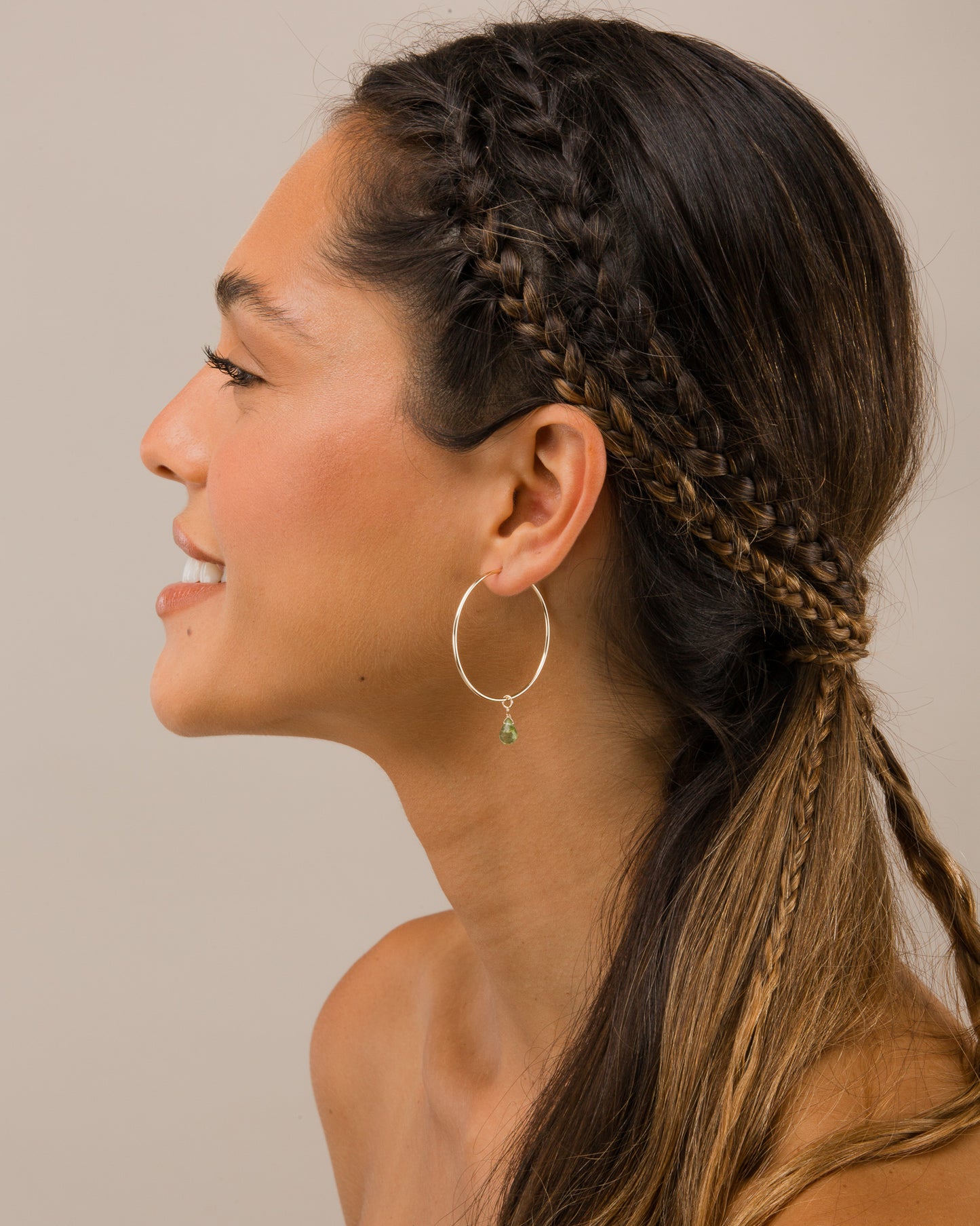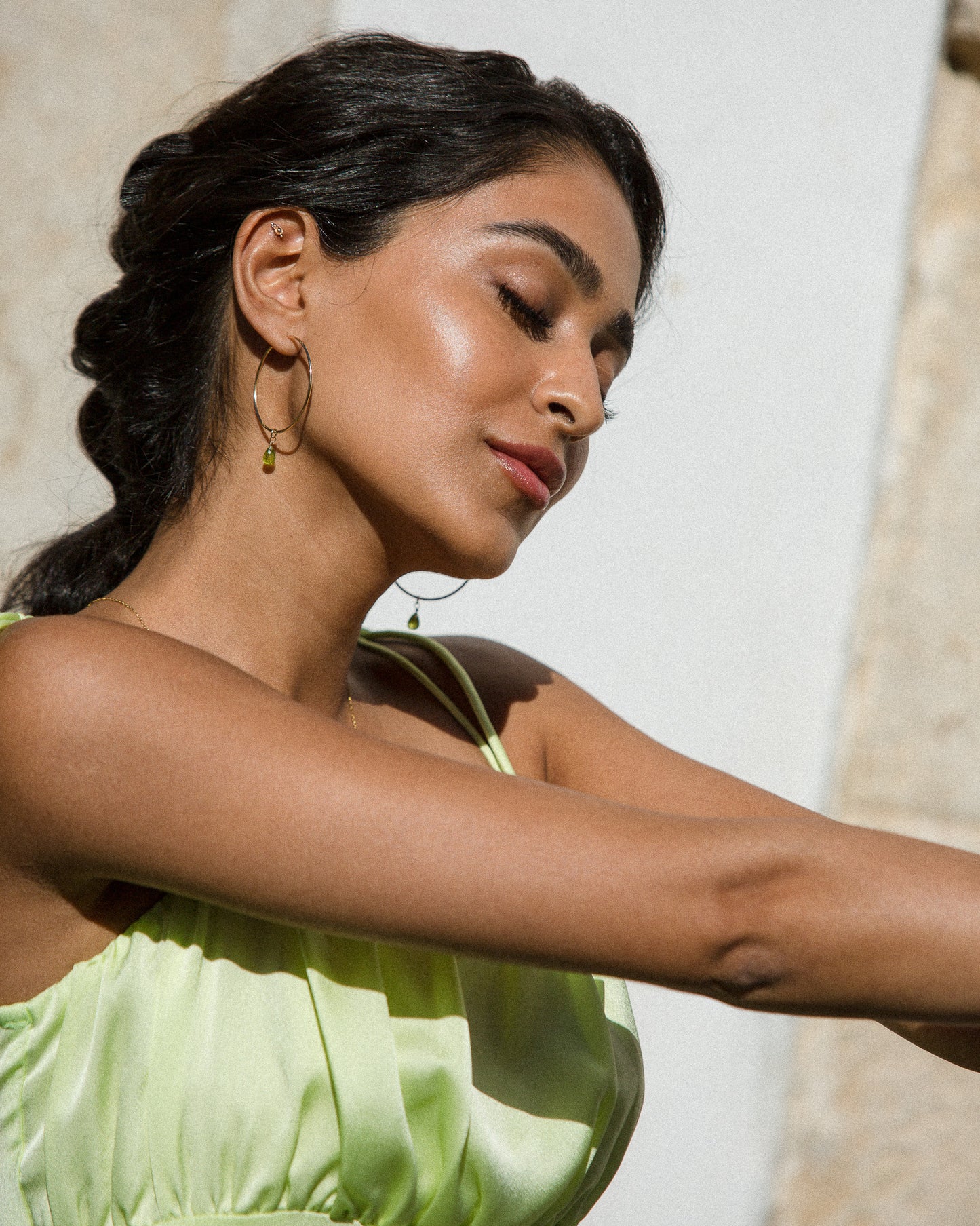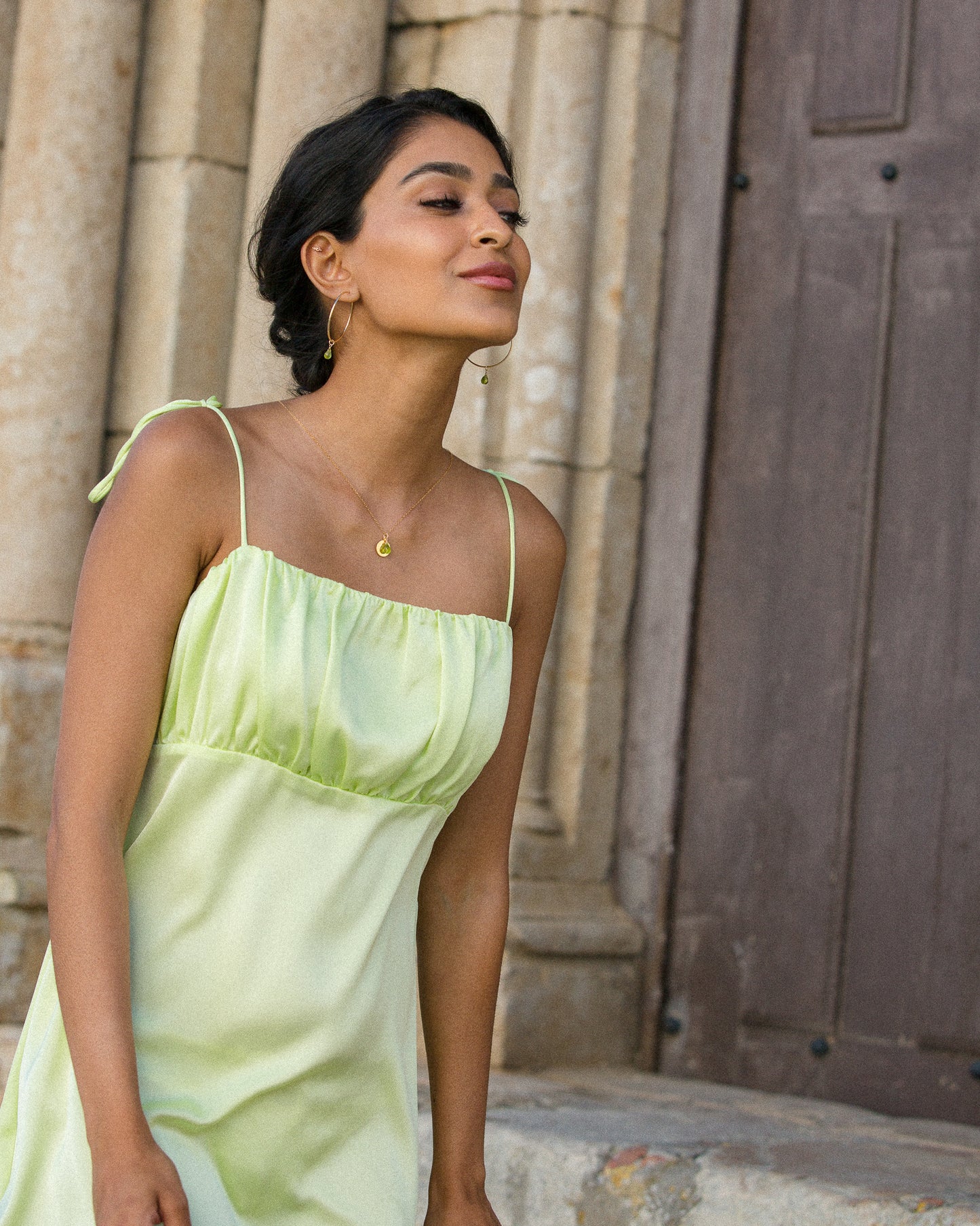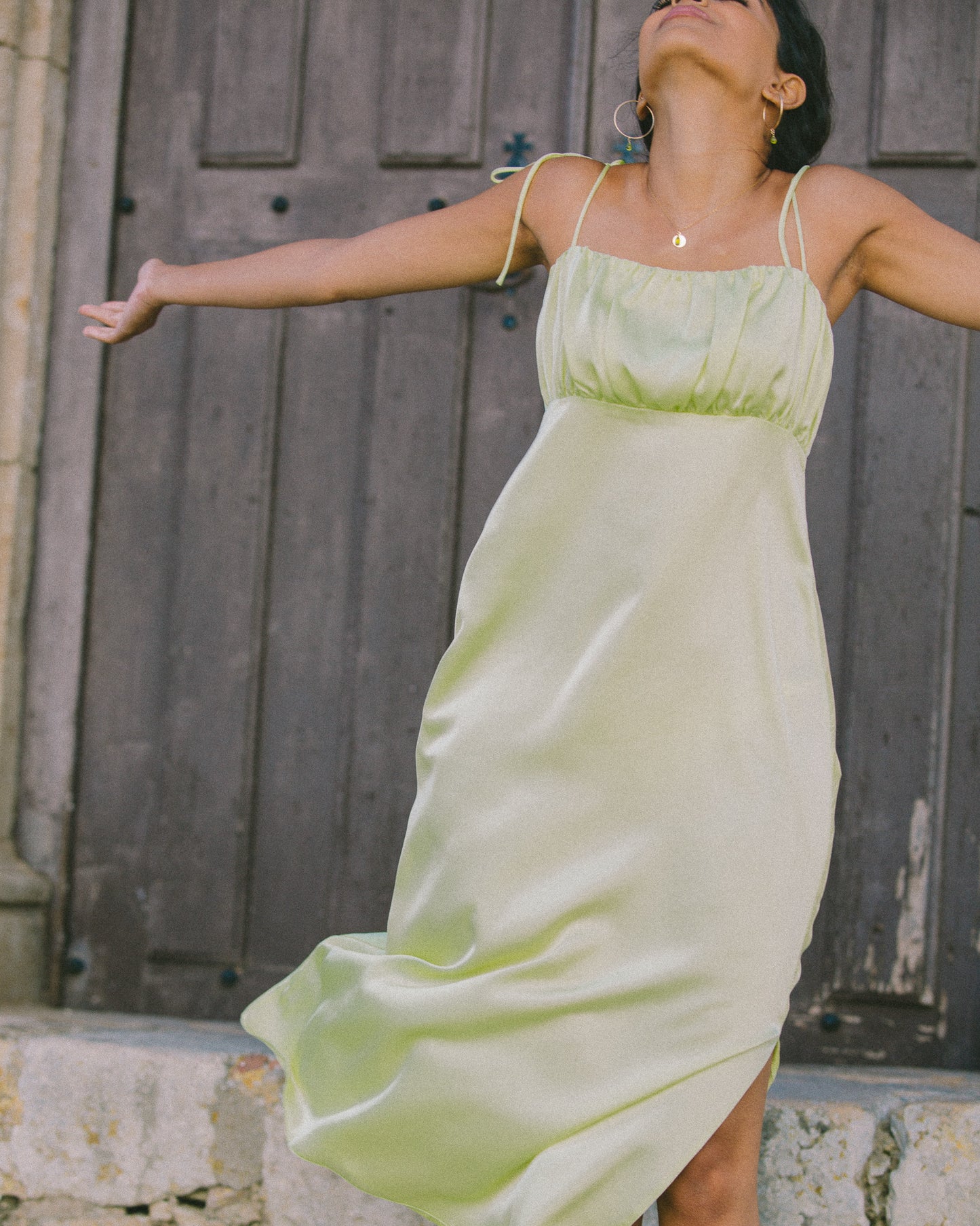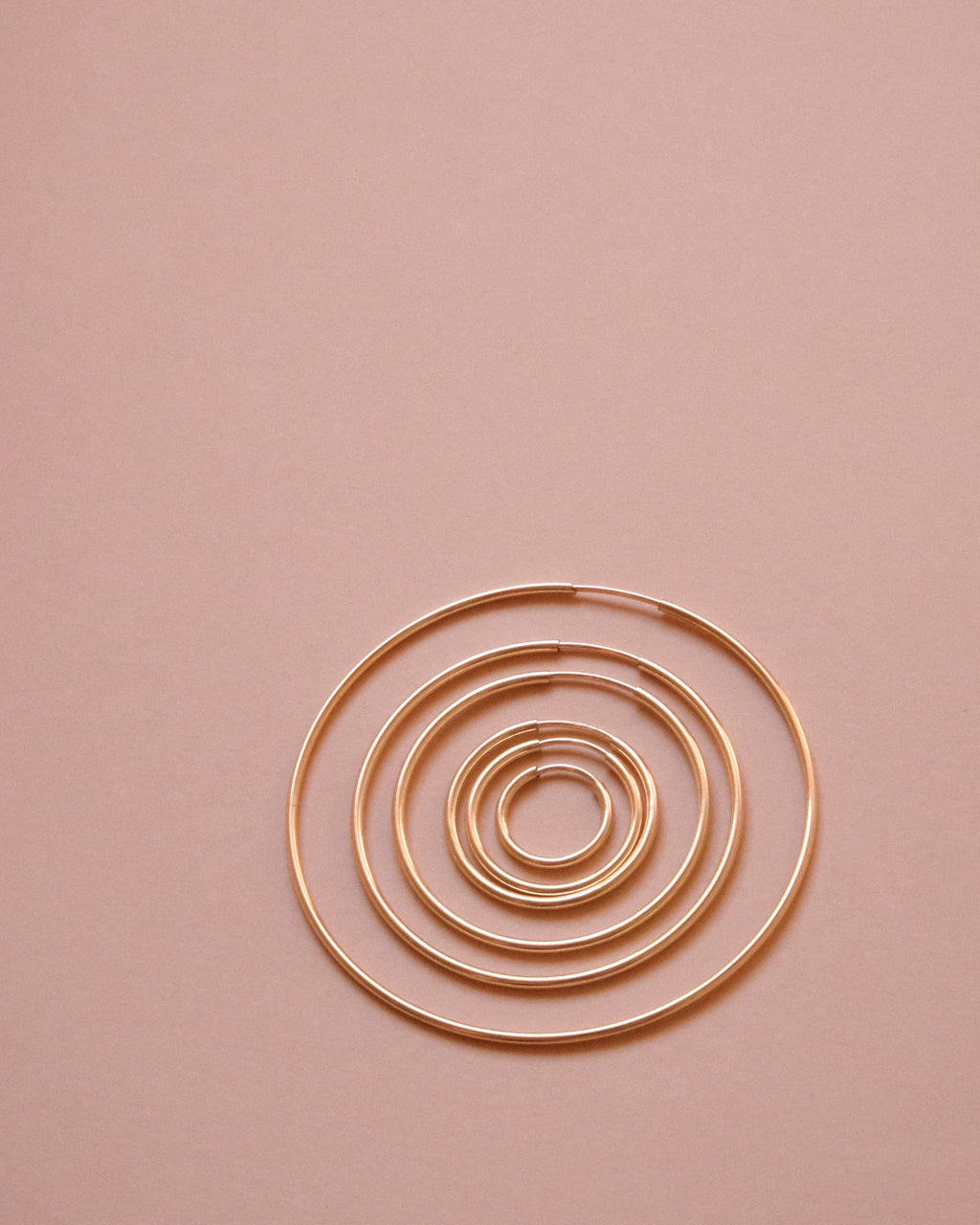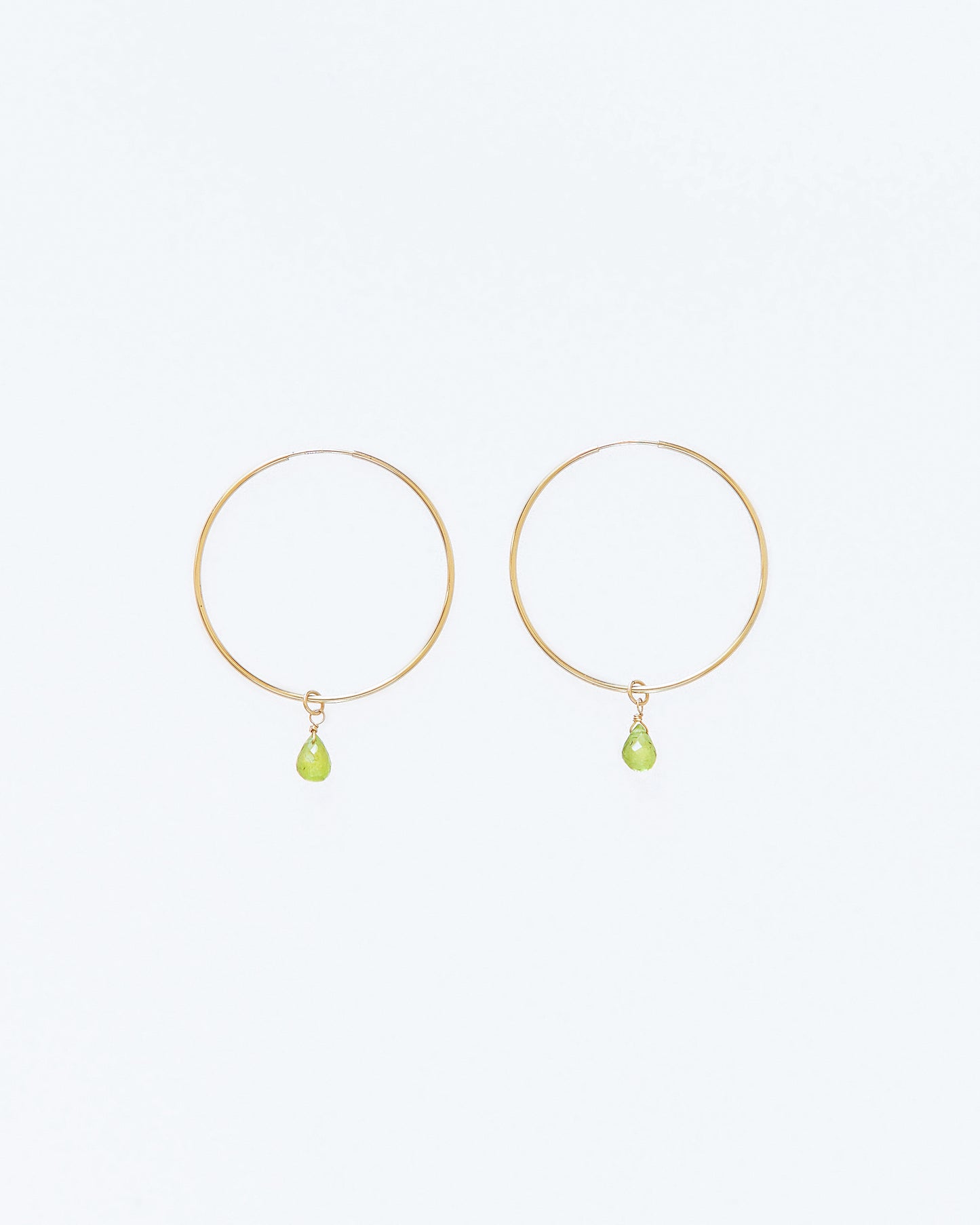 ✴ 14K Gold Filled Jewellery Care Instructions ✴
14k gold filled jewellery can last beautifully for many years. The thick outer layer of gold makes it highly durable and safe for most people with allergies or sensitive skin.
Here are some of our tips on how to keep your jewelry sparkling for as long as possible.
⥈
PRODUCTS
Perfume, lotions, sunscreen... Try to minimize these kinds of products ending up on your jewelry.
HUMIDITY
Try avoiding getting your jewelry wet. It won't cause big damage right away, but it will tarnish it slowly over time.
GETTING SWEATY
There are a lot of chemicals in your sweat, so it is best to take jewelry off to work out.
BODY CHEMISTRY
It's a real thing that can cause gold to tarnish more quickly for some people. Unfortunately, unless you have experience with 14k gold fill and know how it works with your skin, the only way
to know is to try it. For 90% of people, it's a love match. For the other 10%, pieces might not be quite as sparkly after a few months.
STORAGE
Store your pieces in their original boxes in a dry place and always clasp the chains to avoid them from tangling.
⥈
Shop All 14K Gold Filled Jewellery