Amazonite & Carnelian Necklace
14K Gold Filled Necklace with Natural Amazonite & Carnelian
Regular price
Sale price
€60,00
Unit price
per
Sale
Sold out
Made to order in 1-3 business days.
This cheerful, good energy necklace is a great everyday companion!
Soft colored yellow gold

Amazonite crystal measuring approx. 7mm
Carnelian crystal measuring approx. 6mm
Matching earrings available
✩ AMAZONITE ✩
Zodiac signs: Aries, Scorpio & Leo
Chakras: Heart & Throat
Amazonite has been around forever, and legend has it – this was the stone that lined the shields of the mythical Amazonian warrior princesses. This soulful gemstone has long been used as a talisman of truth and hope. If you dream of living deeper, standing strong and proud in your authentic light and manifesting universal love, choosing to wear Amazonite could be one of the best decisions you make.

Soothing anxious dispositions and self-destructive thoughts is what Amazonite does best. It's also a brilliant gemstone to have on hand when you need to pull your self-esteem up by the bootstraps. Connected with the feminine, the Amazonite crystal works directly against habits of self-neglect, inviting you to always put yourself first.
✩ CARNELIAN ✩
Birthstone: July
Zodiac signs: Virgo, Taurus, Cancer & Leo
Chakras: Sacral & Root
For those who need a few more flames in their fire, Carnelian is always keen to bring out your power. The Carnelian crystal is all about gifting a glut of vitality to those who are feeling a little lost and sluggish. This bright burst of energy will get you back on your feet and feeling the drive to go forth and conquer, especially when it comes to creative projects. It isn't called The Artist's Stone for no reason, Carnelian invites you to write, paint, dance and sing.
The Sacral Chakra is where our passion, intimacy, and the inner fire sits. If yours is blocked you may feel that you struggle to connect and that joy almost seems impossible to find. Carnelian awakens this zest for life, letting the energy flow through from the ground to the naval.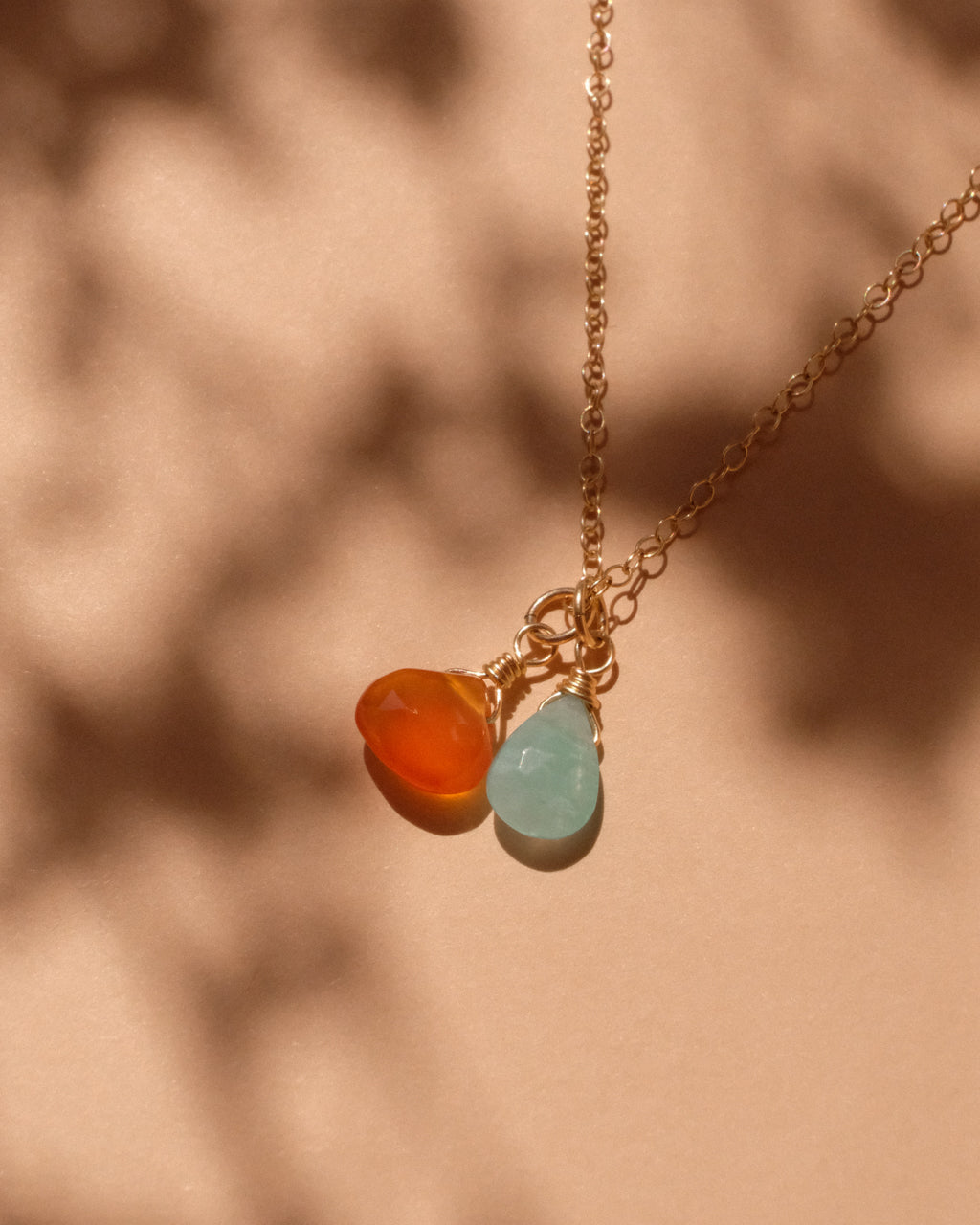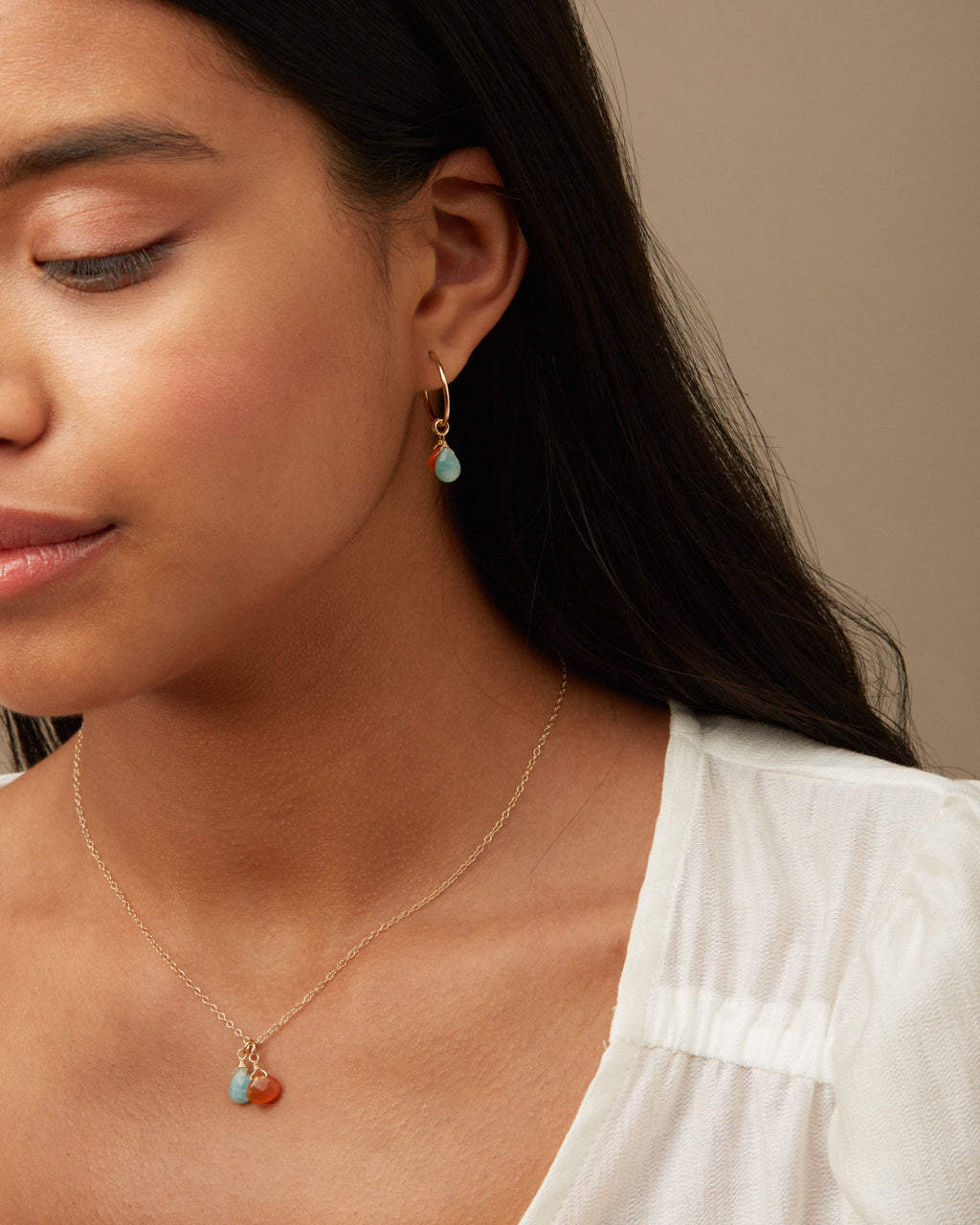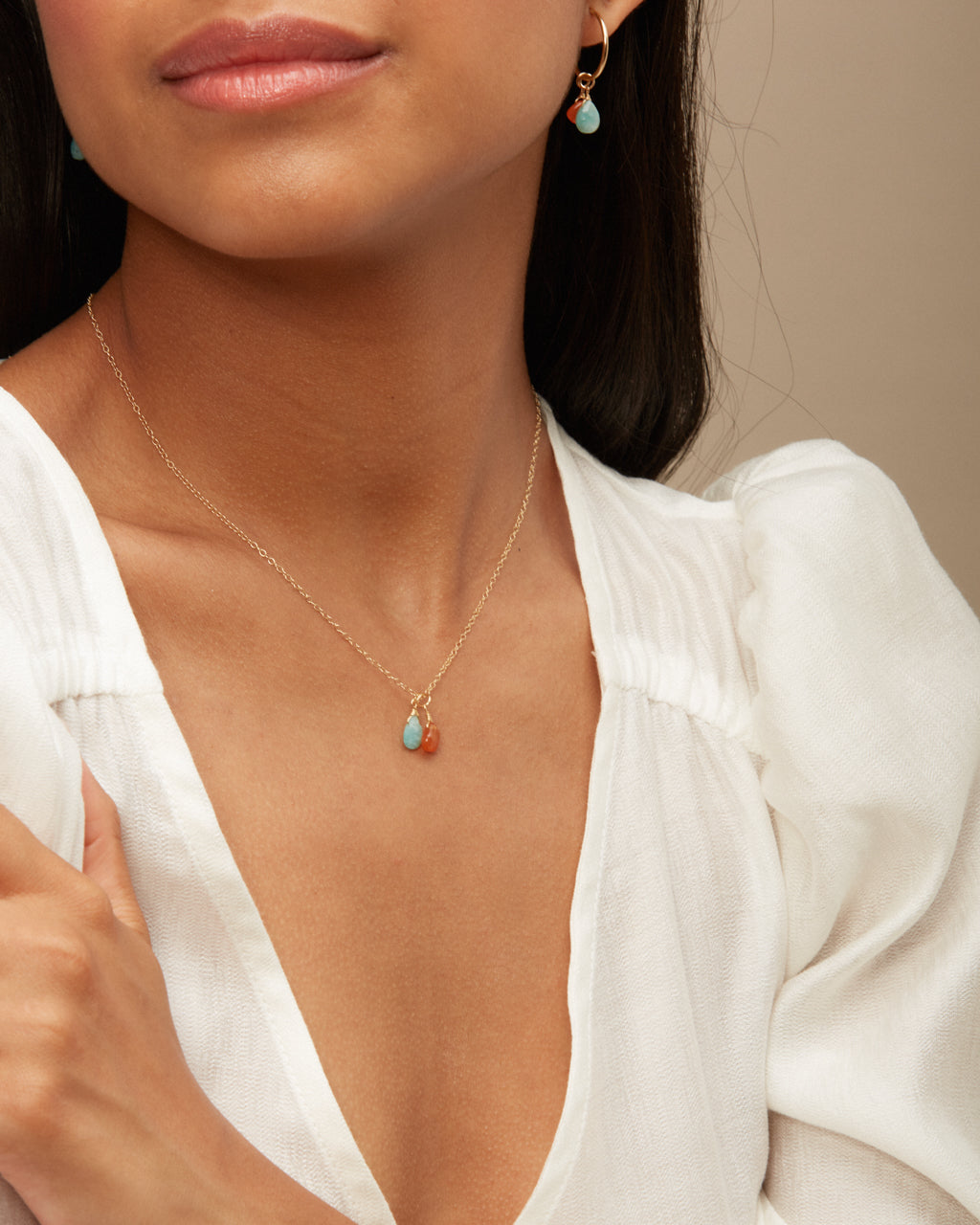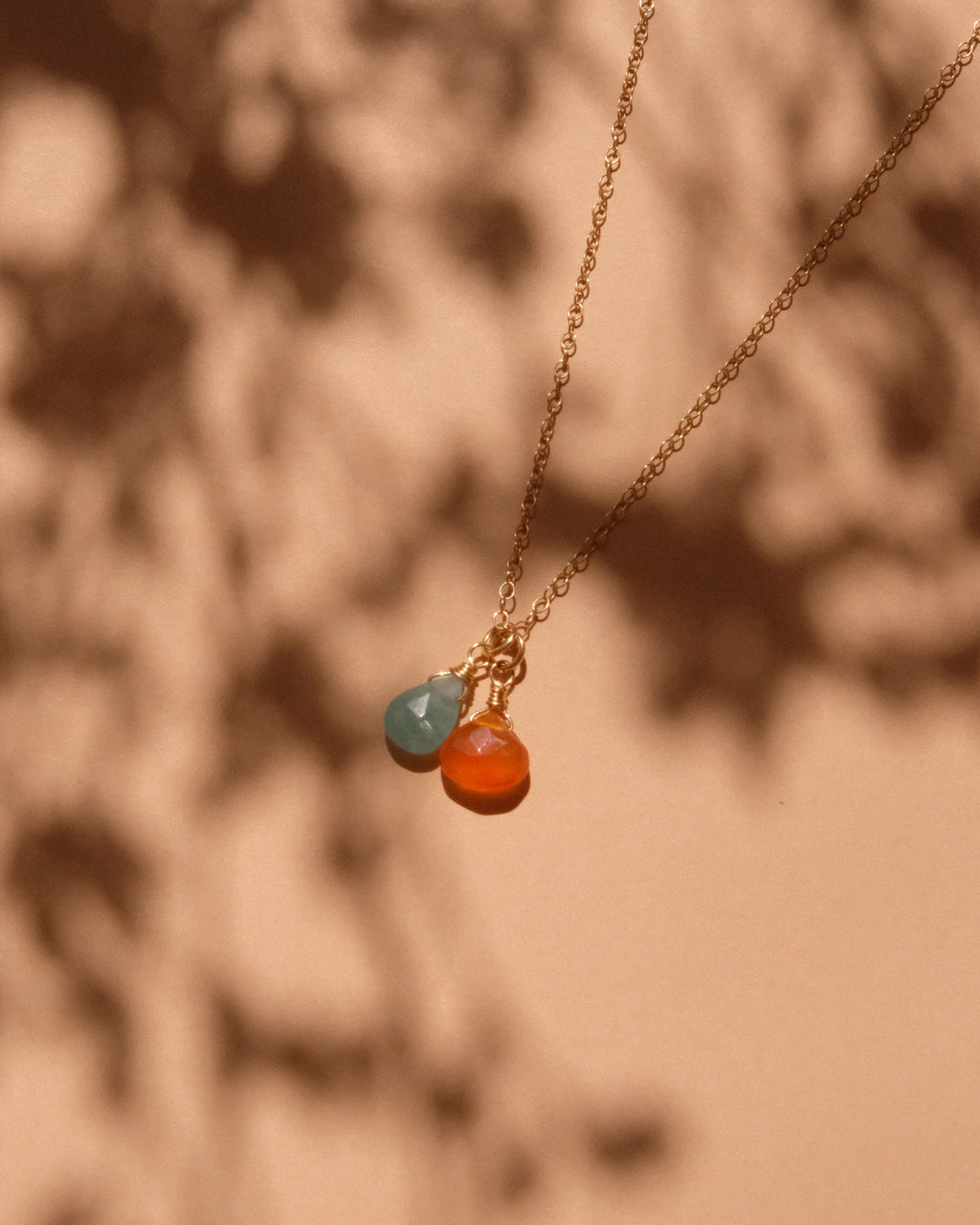 ✴ 14K Gold Filled Jewellery Care Instructions ✴
14k gold filled jewellery can last beautifully for many years. The thick outer layer of gold makes it highly durable and safe for most people with allergies or sensitive skin.
Here are some of our tips on how to keep your jewelry sparkling for as long as possible.
⥈
PRODUCTS
Perfume, lotions, sunscreen... Try to minimize these kinds of products ending up on your jewelry.
HUMIDITY
Try avoiding getting your jewelry wet. It won't cause big damage right away, but it will tarnish it slowly over time.
GETTING SWEATY
There are a lot of chemicals in your sweat, so it is best to take jewelry off to work out.
BODY CHEMISTRY
It's a real thing that can cause gold to tarnish more quickly for some people. Unfortunately, unless you have experience with 14k gold fill and know how it works with your skin, the only way
to know is to try it. For 90% of people, it's a love match. For the other 10%, pieces might not be quite as sparkly after a few months.
STORAGE
Store your pieces in their original boxes in a dry place and always clasp the chains to avoid them from tangling.
⥈
Shop All 14K Gold Filled Jewellery