Regular price

From €30,00

Regular price

Sale price

From €30,00

Unit price

per

Regular price

€17,00

Sale price

€15,90

Unit price

per

Regular price

€0,00

Sale price

€30,00

Unit price

per

Regular price

€0,00

Sale price

€30,00

Unit price

per

Regular price

Sale price

€17,00

Unit price

per
⋆⫷ Nuboj ⫸⋆
The best nature has to offer packed in a bar soap or a tiny little glass bottle for your everyday beauty and wellness routine.
Created in 2020 by 3 friends, Nuboj Botanique is a 100% natural and eco-responsible cosmetic care brand based in Marseille, Provence-Alpes-Côte d'Azur, France.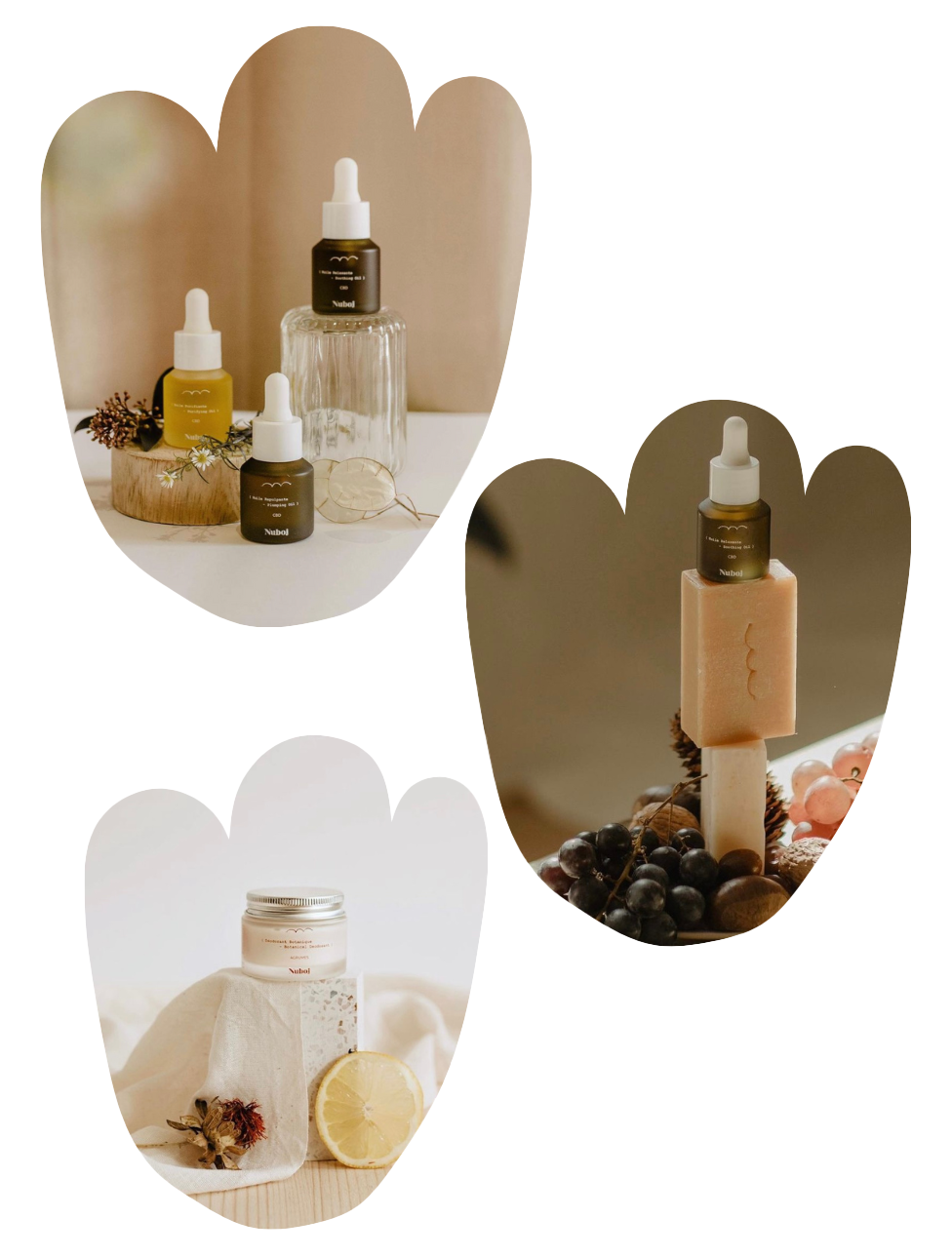 The goal of Nuboj is to help you simplify your daily well-being routine while respecting 4 pillars:
✭ Natural: All Nuboj products are made with 100% natural ingredients.
⥈
✭ Healthy: Their products are healthy, because they do not contain any petrochemicals or endocrine disrupting chemicals and are enriched with plant goodness.
⥈
✭ Effective: Their products are effective because their formulations contain exclusively natural active ingredients recognized for their properties.
⥈
✭ Responsible: Nuboj products are responsible, because they will never compromise on their environmental impact throughout the creation cycle.
⥈
Try a drop of these magical natural potions yourself!
Other brands you might love ♥