Plumping Face Oil With CBD
Face Serum with Apricot Kernel, Rosehip Seed, Marula & Prickly Pear Seed Oils
Regular price
€0,00
Sale price
€30,00
Unit price
per
Sale
Sold out
A plant elixir with regenerating properties to promote skin radiance, illuminate the eyes and firm the skin tissue by reducing wrinkles and fine lines.
A natural serum of pure cold-pressed oils that retain their full properties. The presence of trans-retinoic acid stimulates the vitality of the epidermis to firm the skin. Its anti-ageing properties improve microcirculation, smooth the skin and dark circles. Its moisturising action will deeply nourish and soften the marked areas in need of freshness. Enriched with hemp extract, its antioxidant properties protect the skin from free radicals generated by external aggressions. The plumping oil strengthens the skin barrier and fights the oxidative stress of daily life that causes skin ageing.
100 % Natural origin.
Who is it for: All skin types. Skin lacking elasticity and radiance, tired, mature or sensitive to skin ageing.
Concern: Puffiness & Dark circles - Eye wrinkles - Tonicity - Dull complexion - Loss of firmness.
Application: The toning and revitalising treatment for wrinkles and loss of firmness.
Shake the bottle before use. Apply 2 to 3 drops to the desired area in the morning and or evening on clean, dry skin and massage gently with circular movements.
Store your vial closed in a cool and dry place away from light.
✽ ✽ ✽
KEY INGREDIENTS
Apricot Kernel Oil: Rich in Vitamin A, Phytosterol and Vitamin E, it brings radiance and softness to the skin.
Rosehip Seed Oil: Antioxidant's contribution in Omega 3 & 6 and trans-retinoid (ultra-active formula of vitamin A) stimulates collagen synthesis for regenerated and firmer skin.
Marula Oil: An additional source of Omega 6 and 9 reinforces the hydrolipidic film, which limits skin dehydration.
Prickly Pear Seed Oil: Prickly Pear Oil is rich in vitamin E and sterols. Its composition in oleic, palmitic and linoleic acids reinforces the skin's protective barrier and facilitates microcirculation.
Ingredients: Prunus Armeniaca kernel oil* (Organic Apricot Kernel oil); Rosa moschata seed oil* (
Organic Rosehip Seed oil); 

Sclerocarya birrea seed oil (Marula oil); Opuntia ficus-indica seed oil* (Organic Prickly Pear seed oil); Cannabidiol (CBD).
*from organic farming
15 ml.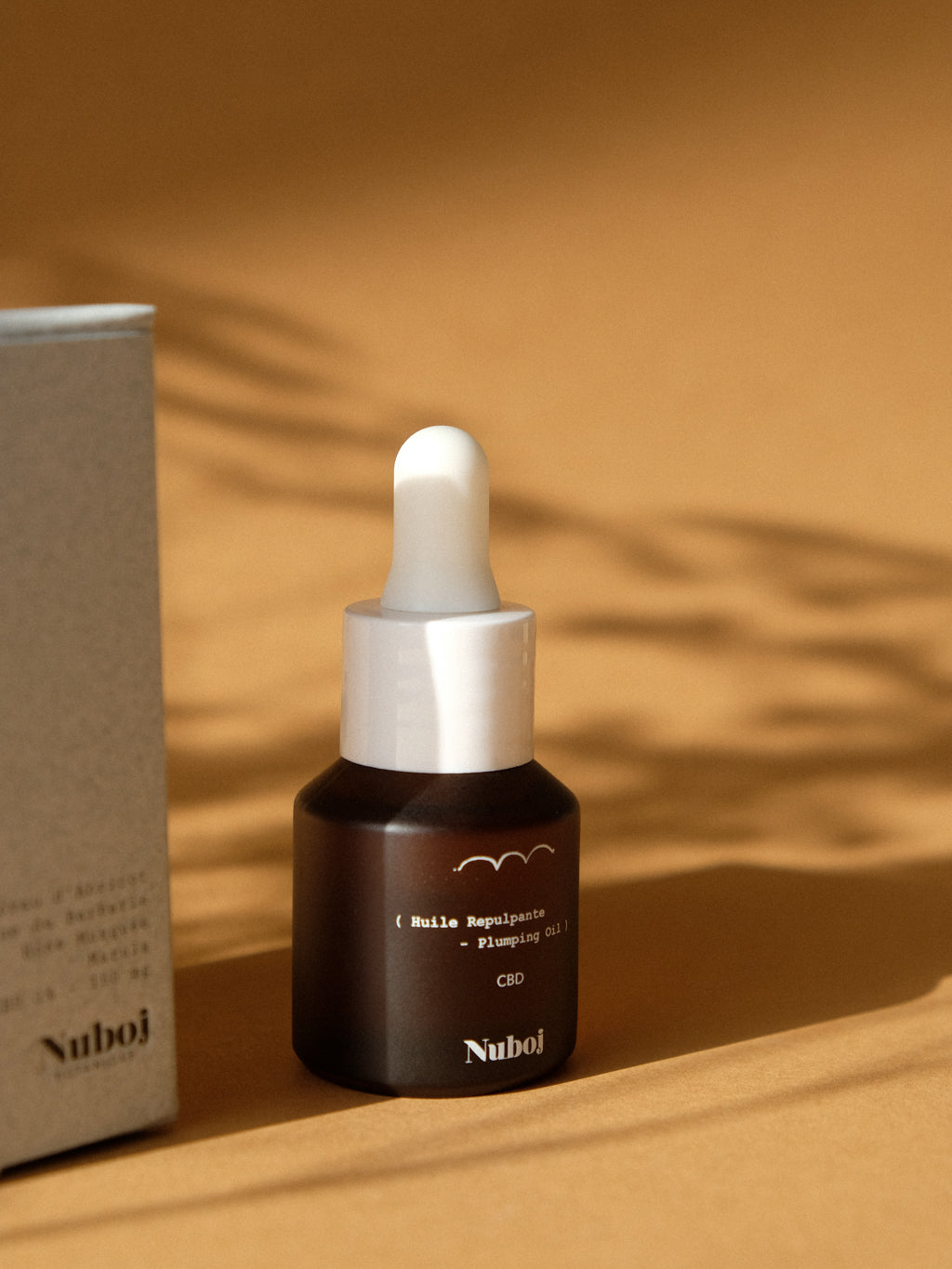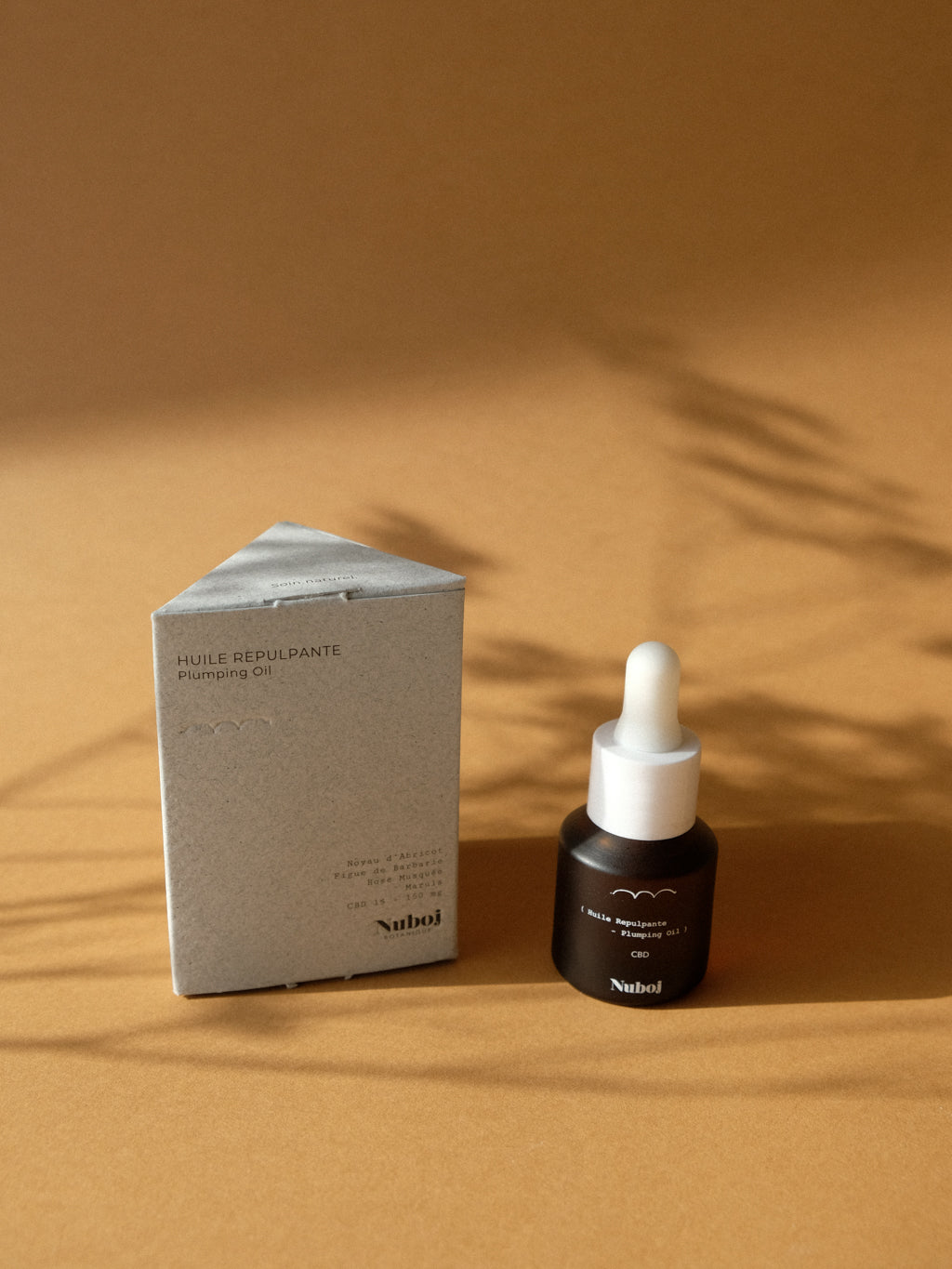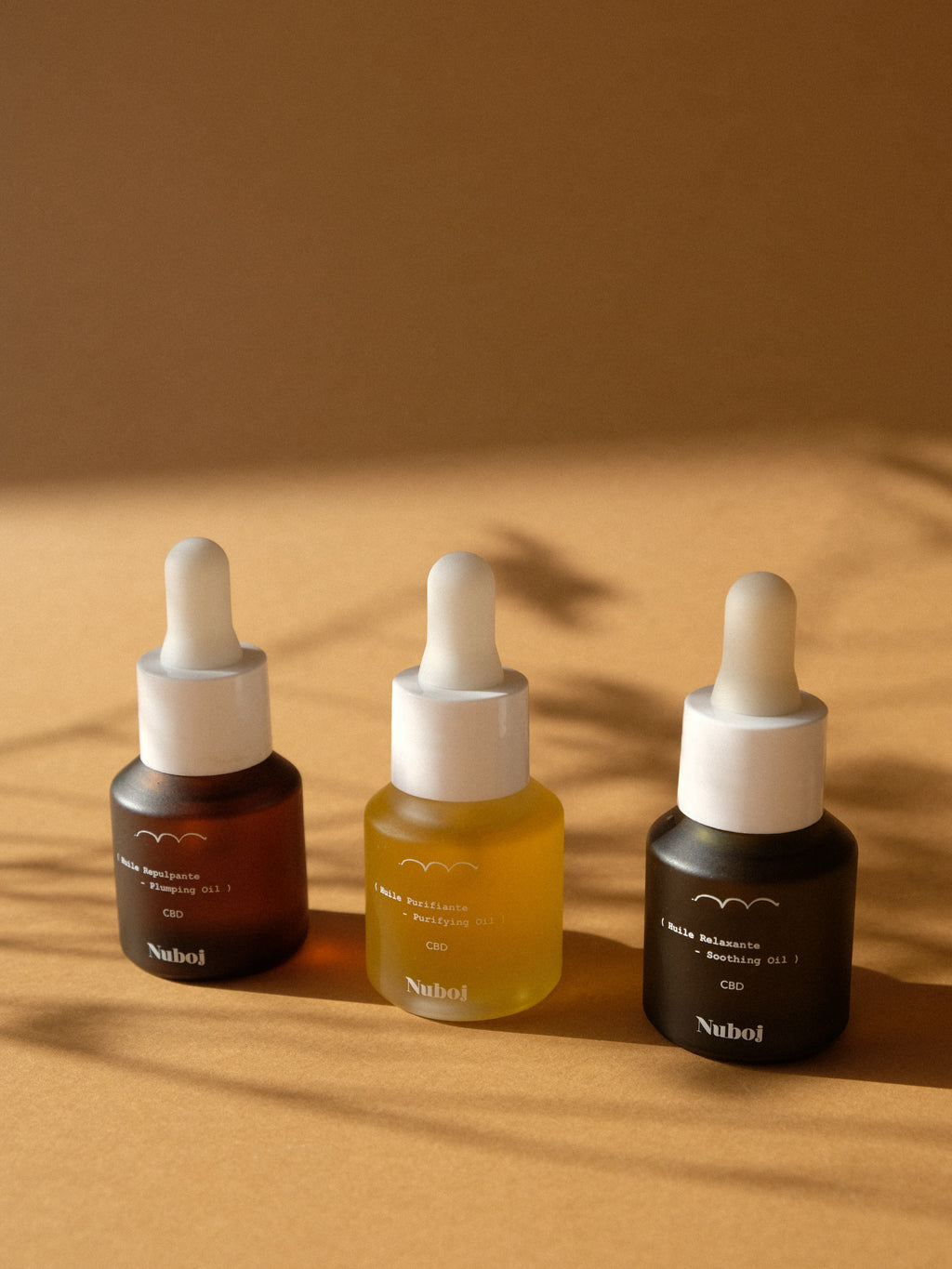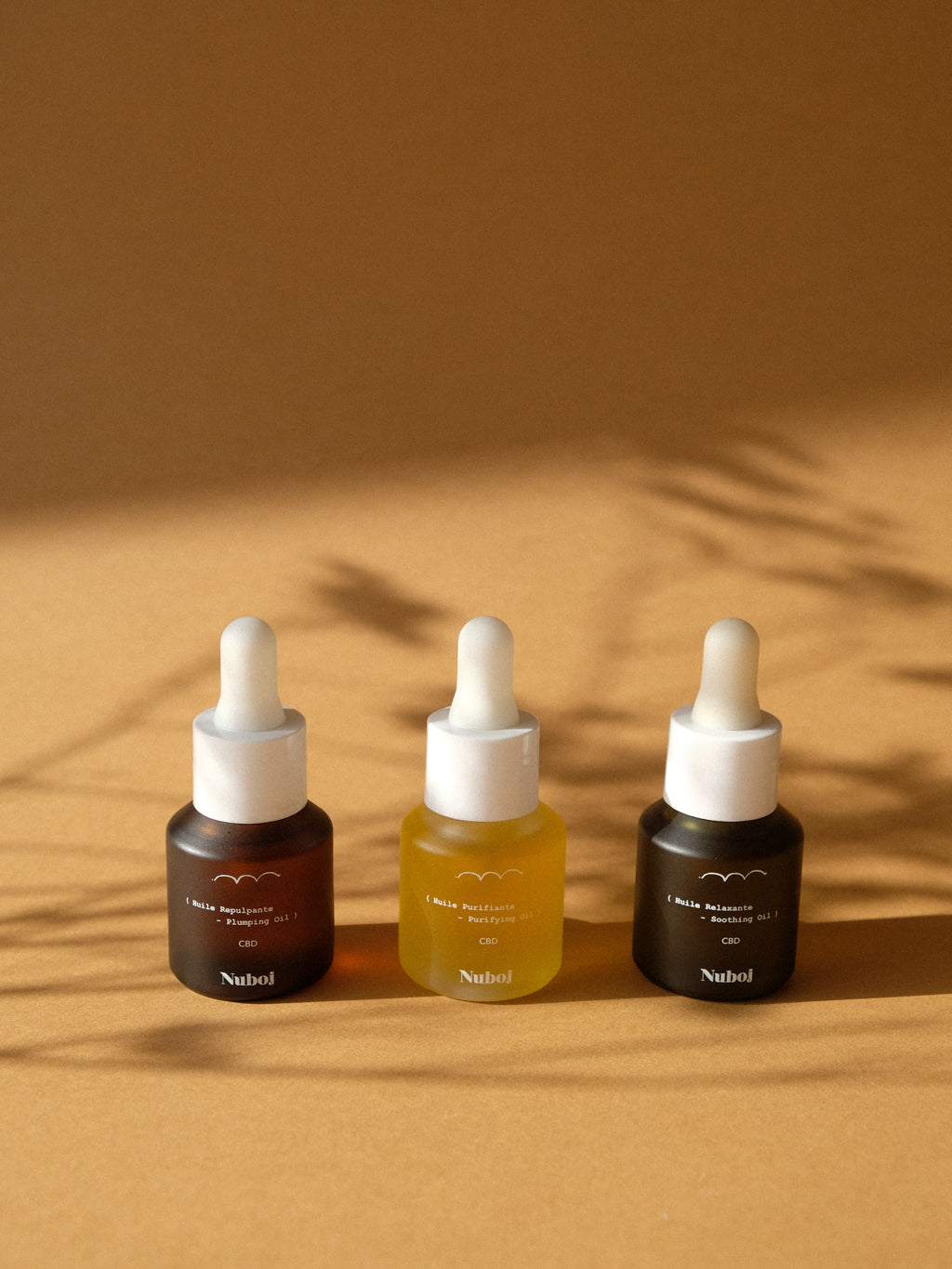 ⋆⫷ Nuboj ⫸⋆
The best nature has to offer packed in a bar soap or a tiny little glass bottle for your everyday beauty and wellness routine.
Created in 2020 by 3 friends, Nuboj Botanique is a 100% natural and eco-responsible cosmetic care brand based in Marseille, Provence-Alpes-Côte d'Azur, France. 
Explore Nuboj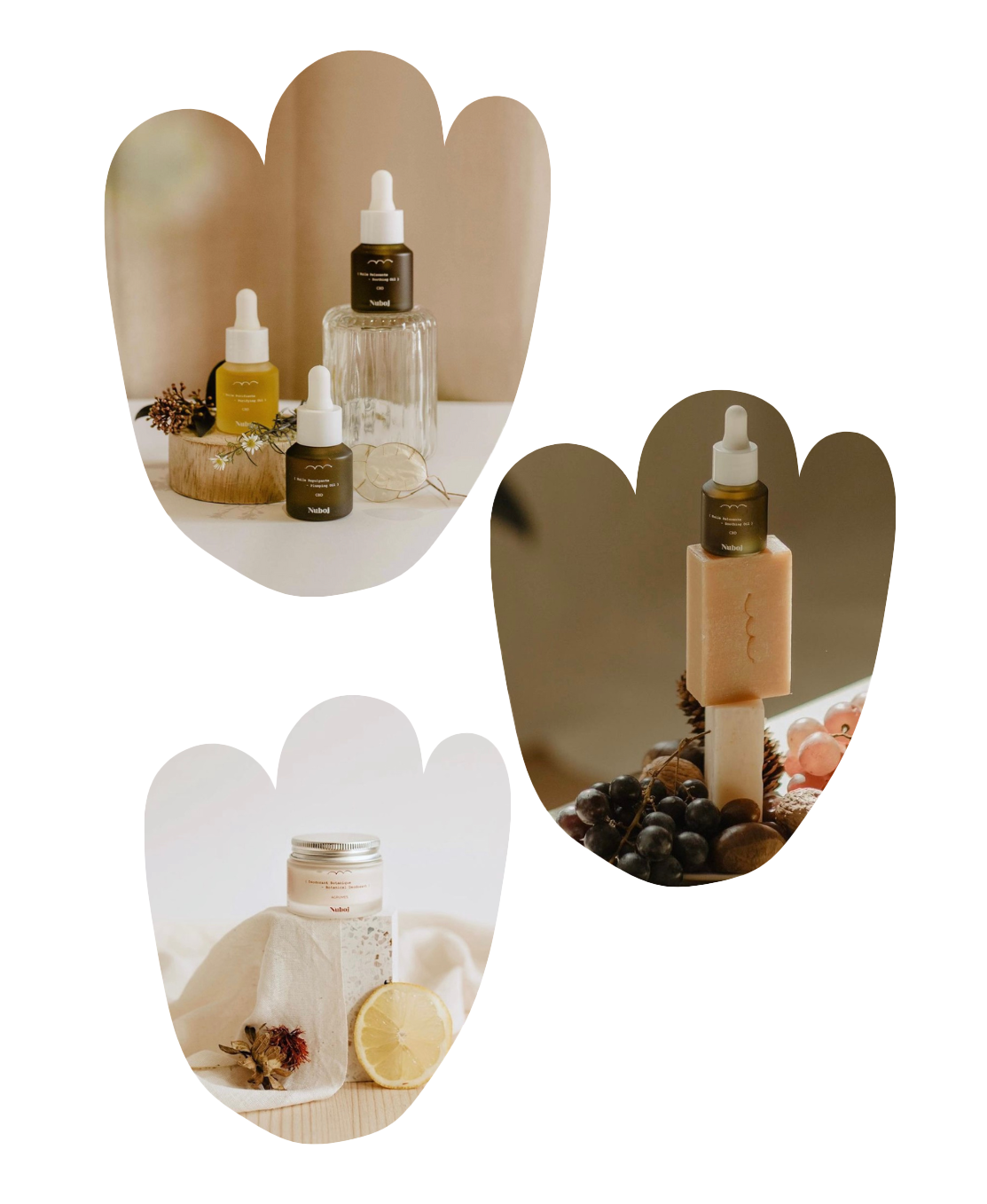 The goal of Nuboj is to help you simplify your daily well-being routine while respecting 4 pillars:
✭ Natural: All Nuboj products are made with 100% natural ingredients.
⥈
✭ Healthy: Their products are healthy, because they do not contain any petrochemicals or endocrine disrupting chemicals and are enriched with plant goodness.
⥈
✭ Effective: Their products are effective because their formulations contain exclusively natural active ingredients recognized for their properties.
⥈
✭ Responsible: Nuboj products are responsible, because they will never compromise on their environmental impact throughout the creation cycle.
⥈
Try a drop of these magical natural potions yourself!