Natural Solid Shampoo
Solid Shampoo with Avocado & Coconut Oils
Regular price
€0,00
Sale price
€14,00
Unit price
per
Sale
Sold out
The natural, sebum-regulating care for your hair. A creamy foam with nourishing effects that will protect your hair fibre from external aggressions - shampoo with softening properties that respects your scalp.
100 % Natural origin.
Who is it for: All hair types.
Concern: Balancing the scalp - Dull & dry hair - Irritation & itching - Dandruff - Brittle ends.
Application: Versatile and suitable for all hair types.
On wet hair, rub the shampoo bar until a fine foam appears. Massage the scalp thoroughly from the roots to the ends.
(For long hair, we recommend that you comb your hair).
Rinse off your hair thoroughly.
This solid shampoo contains no sulphates or silicone. It will take some time to adjust. The first sensations are sometimes peculiar because the solid shampoo eliminates the silicones' accumulated layers from traditional liquid shampoo. Be patient. Soon, your hair will be safe from all forms of aggression.
COLD SAPONIFICATION
Solid shampoo is made using an artisanal and eco-friendly method called cold saponification. With no heating process during its manufacturing cycle, cold saponification is essential for conserving all the properties of the vegetable and essential oils.
✽ ✽ ✽
KEY INGREDIENTS
Organic avocado oil: Beauty for the hair, it brings shine and brilliance.
Organic coconut Oil: Nourishing, it smoothes the hair fibres.
Atlas cedar essential oil: Toning, it regulates sebum and eliminates dandruff.
Tea tree essential oil: Purifying, it cleanses the scalp.
Organic raw shea butter: Natural softener, it protects and beautifies the hair.
Ingredients: Aqua (Water); Cedrus atlantica bark oil (Atlas cedar bark essential oil); Glycerin*
(obtained by reaction during saponification); 

Lavandula angustifolia oil (Lavender essential oil); Limonene*** (Natural terpene found in essential oils); Linalool***

(Natural terpene alcohol found in essential oils); 

Melaleuca alternifolia leaf oil (Tea tree leaf oil); Sodium avocadoate* (Organic saponified avocado oil); Rosmarinus officinalis leaf oil** (Organic rosemary essential oil); Sodium castorate* (Organic saponified castor oil); Sodium cocoa butterate* (Organic saponified cocoa butter); Sodium cocoate* (Organic saponified coconut oil ); Sodium jojobate* (Organic saponified jojoba oil ); Sodium olivate* (Organic saponified olive oil); Sodium shea butterate* (Organic saponified shea butter).
*processed from organic ingredients **from organic farming ***naturally in essential oils
100 gr.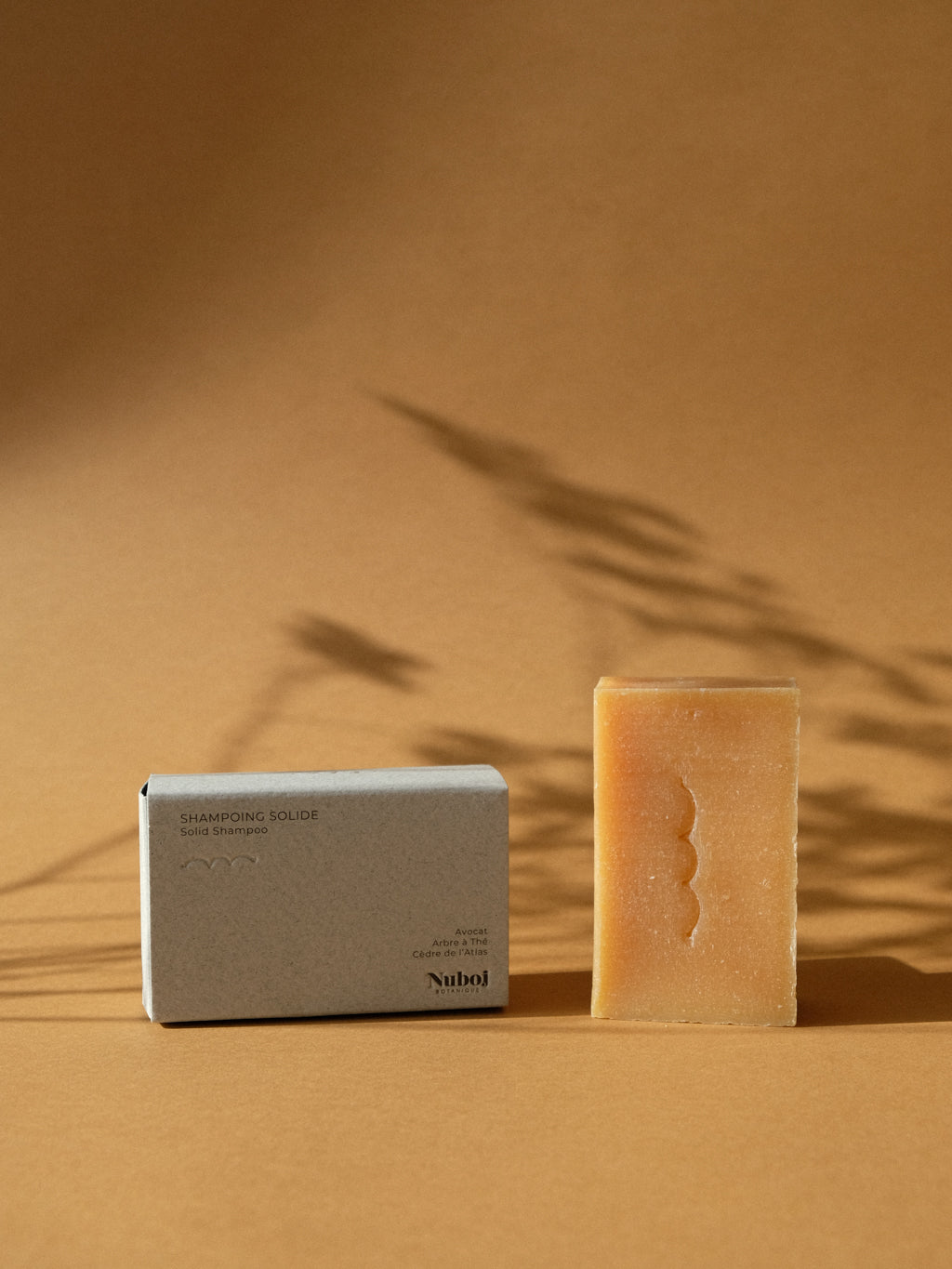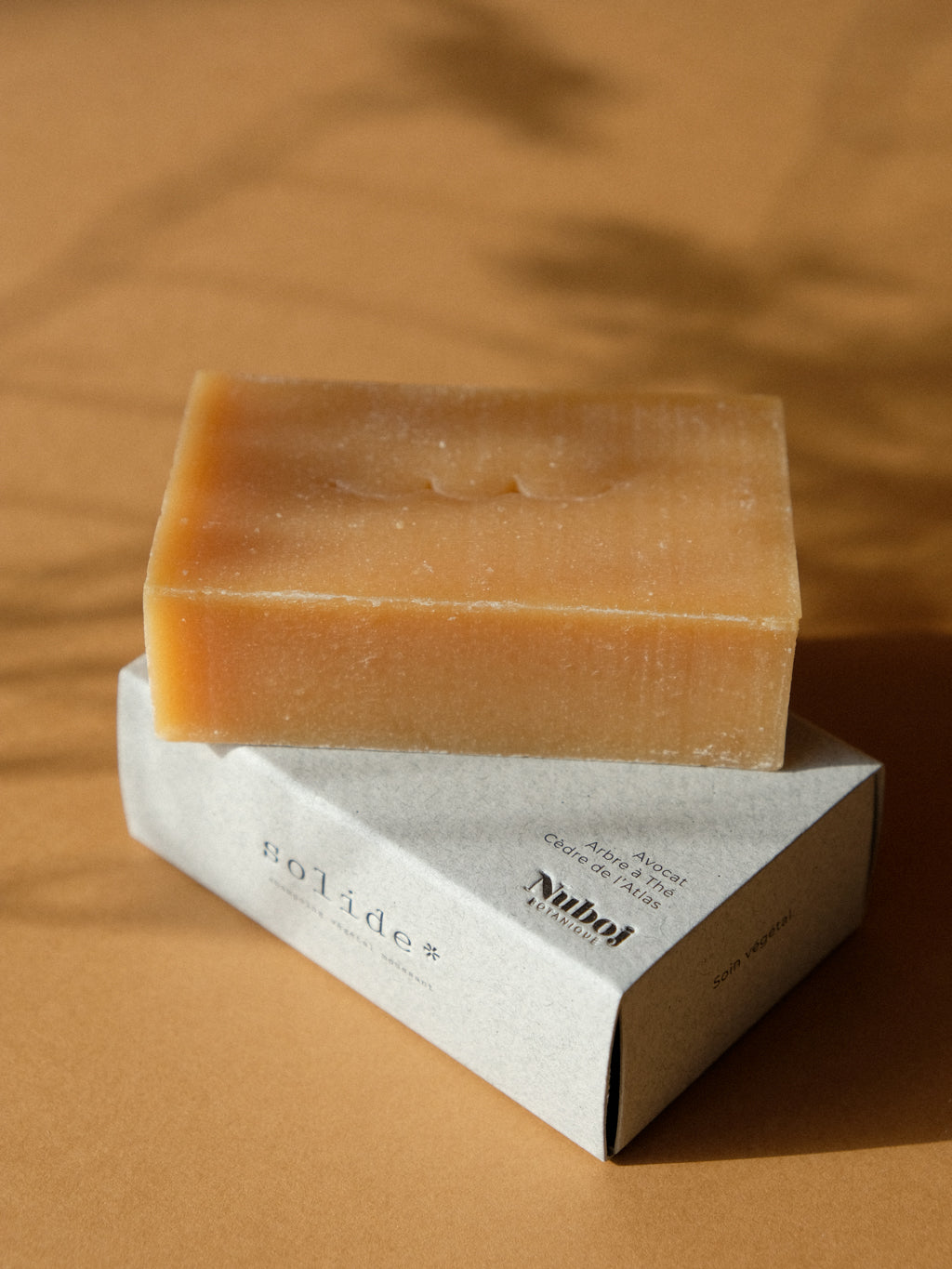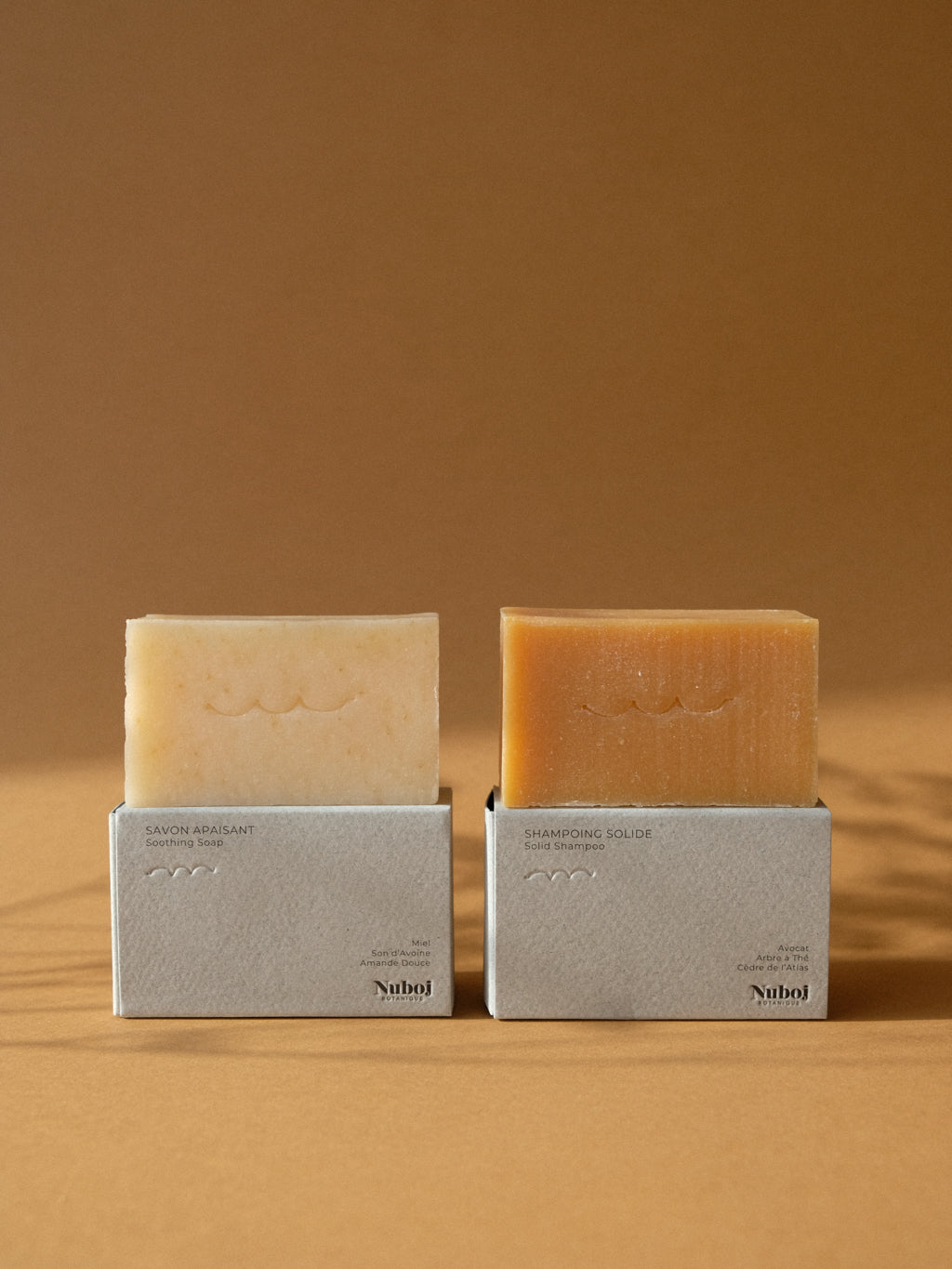 ⋆⫷ Nuboj ⫸⋆
The best nature has to offer packed in a bar soap or a tiny little glass bottle for your everyday beauty and wellness routine.
Created in 2020 by 3 friends, Nuboj Botanique is a 100% natural and eco-responsible cosmetic care brand based in Marseille, Provence-Alpes-Côte d'Azur, France. 
Explore Nuboj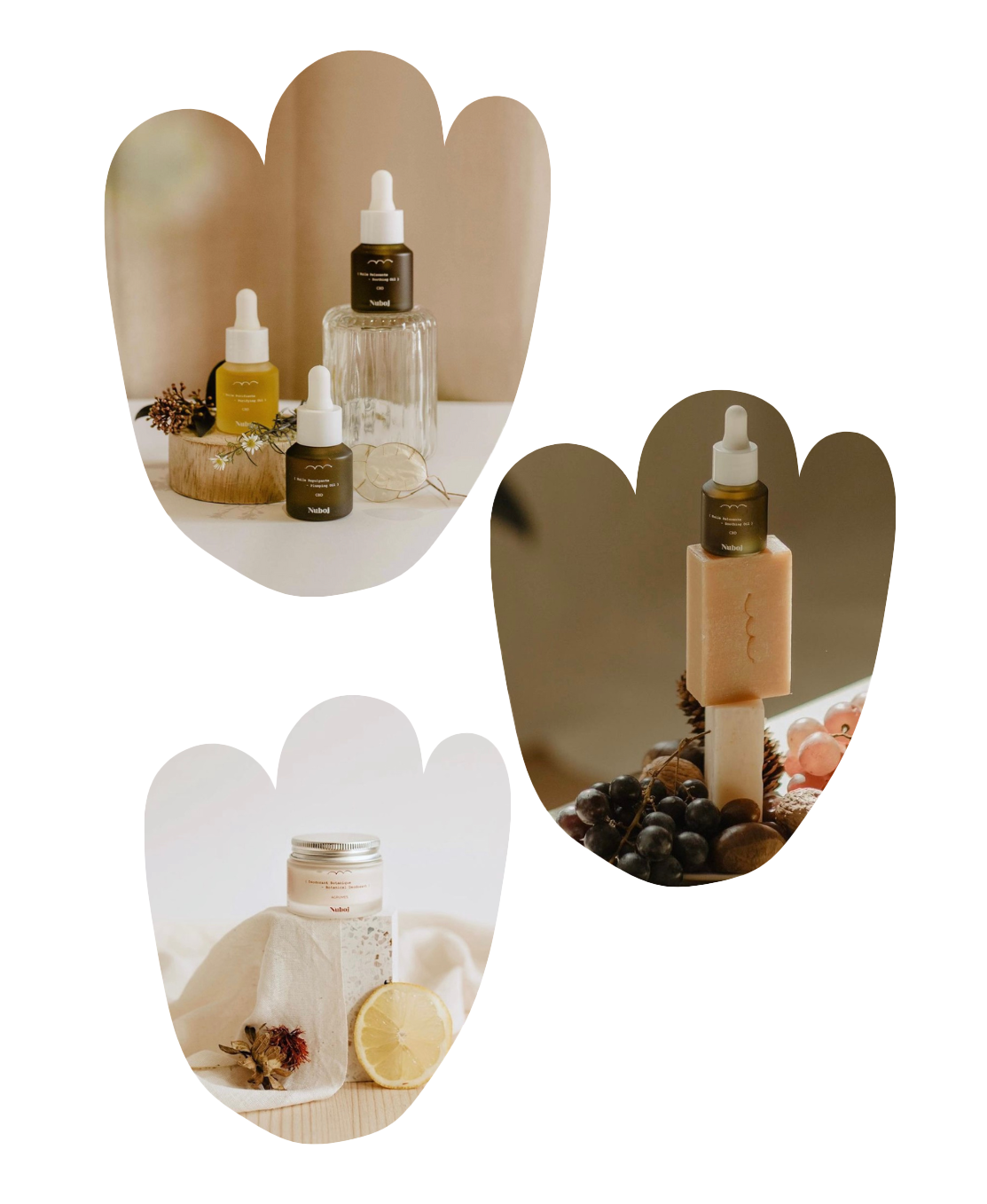 The goal of Nuboj is to help you simplify your daily well-being routine while respecting 4 pillars:
✭ Natural: All Nuboj products are made with 100% natural ingredients.
⥈
✭ Healthy: Their products are healthy, because they do not contain any petrochemicals or endocrine disrupting chemicals and are enriched with plant goodness.
⥈
✭ Effective: Their products are effective because their formulations contain exclusively natural active ingredients recognized for their properties.
⥈
✭ Responsible: Nuboj products are responsible, because they will never compromise on their environmental impact throughout the creation cycle.
⥈
Try a drop of these magical natural potions yourself!