Soothing Face Oil With CBD
Handmade Soap With Pink Clay & Geranium Essential Oil
Regular price
Sale price
€30,00
Unit price
per
Sale
Sold out
A plant elixir with highly therapeutic properties to promote rehydration, combat damage and soothe tightness sensations.
The pure organic Cannabis Sativa oil is known for its richness in fatty acids and vitamin E. It has a lipid profile such as skin sebum. Its high concentration of Omega-3 (around 17%) and Omega-6 (around 60%) will help to reconstitute the hydrolipidic film that protects the skin from dehydration.
Enriched with hemp extract, it becomes a tremendous antioxidant concentrate that acts naturally on the receptors of our cells. It protects the skin from external aggressions and helps it fight undesirable effects of stress and pollution.
100 % Natural origin.
Who is it for: All skin types. Dry, dehydrated, sensitive skins, prone to redness.
Concern: Skin dryness - Redness & Irritation - Skin inflammation - Pigmentation spots - Lasting scars.
Application: Shake the bottle before use. In the morning and/or evening, massage 4 to 6 drops on clean and dry skin on the targeted area and massage gently with circular movements.
Store your vial closed in a cool and dry place away from light.
✽ ✽ ✽
KEY INGREDIENT
Hemp oil: 100% vegetable and organically grown. Nuboj hemp oil is obtained by the first cold pressing of the hemp seed. Rich in essential fatty acids and Vitamin E, it compensates for the aggression of free radicals and stimulates the regeneration of skin tissue. Its high composition in Omega 3&6 and its emollient action reduces water loss which accentuates skin dehydration. Therefore it is one of the most nourishing vegetable oils with ultra-soothing power that maintains the youthfulness of your skin.
Ingredients: Cannabis Sativa Seed Oil* (
Organic French Hemp Oil), 

Cannabidiol (CBD).
*from organic farming
15 ml.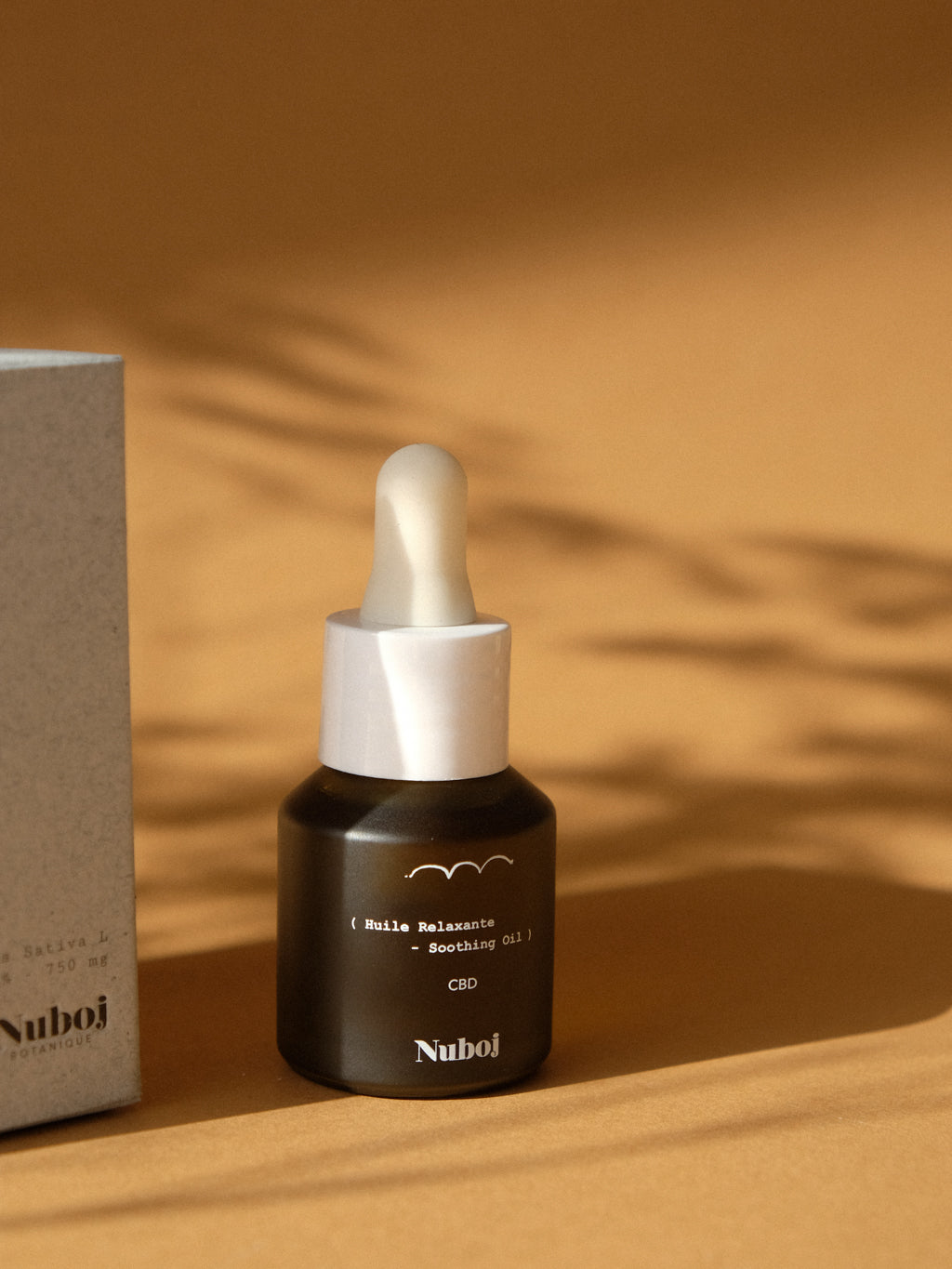 ⋆⫷ Nuboj ⫸⋆
The best nature has to offer packed in a bar soap or a tiny little glass bottle for your everyday beauty and wellness routine.
Created in 2020 by 3 friends, Nuboj Botanique is a 100% natural and eco-responsible cosmetic care brand based in Marseille, Provence-Alpes-Côte d'Azur, France. 
Explore Nuboj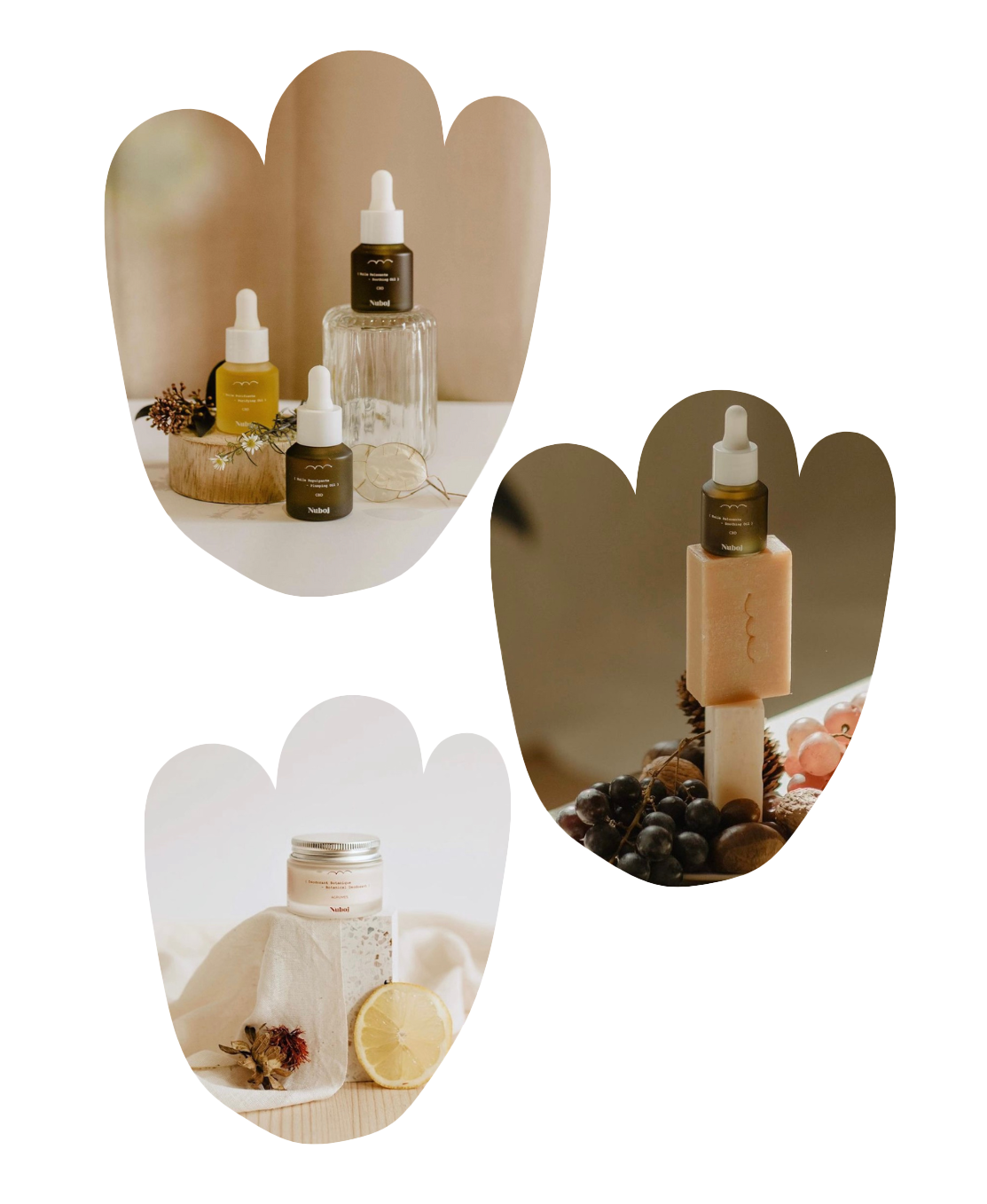 The goal of Nuboj is to help you simplify your daily well-being routine while respecting 4 pillars:
✭ Natural: All Nuboj products are made with 100% natural ingredients.
⥈
✭ Healthy: Their products are healthy, because they do not contain any petrochemicals or endocrine disrupting chemicals and are enriched with plant goodness.
⥈
✭ Effective: Their products are effective because their formulations contain exclusively natural active ingredients recognized for their properties.
⥈
✭ Responsible: Nuboj products are responsible, because they will never compromise on their environmental impact throughout the creation cycle.
⥈
Try a drop of these magical natural potions yourself!