Kunzite & Kyanite Bracelet
14K Gold Filled Hoop Bracelet with Natural Pink Kunzite & Orange Kyanite
Regular price
Sale price
€55,00
Unit price
per
Sale
Sold out
Made to order in 1-3 business days.
One of the loveliest colour and crystal combinations to inspire you!
Soft colored yellow gold

Delicate Bar Chain
Pink Kunzite crystal measuring approx. 5mm
Orange Kyanite crystal measuring approx. 6mm
Matching earrings available
✩ KUNZITE ✩
Zodiac signs: Taurus, Leo & Scorpio
Chakras: Heart
Kunzite is one of the most calming stones imaginable. One glance at its soft shimmer is enough to lower your heart pressure, tie together torn nerves, and fill the heart and soul with the full promise of divine love. This is a crystal that is here to remind us that despite times of hardship and trouble, nothing can't be overcome and our greatest strength comes from having a trusting and open heart.
Kunzite is doused in feminine energy and so many high vibrations it positively hums. It's a stone known for being incredibly effective at clearing emotional blockages, especially when it comes to the heart.
✩ KYANITE ✩
Zodiac signs: Aries, Taurus & Libra

Chakras: Sacral
Tap into your sacral chakra and arouse creativity as you turn to the flickering warmth of Orange Kyanite. This is a great stone for sorting through old wounds, welcoming in a sense of healing, and placing yourself in an energy space where you are ever ready and willing to manifest all those amazing dreams.

Kyanite works wonders on blockages as it comes with the thrum of fabulous high vibrations. Kyanite is full of positive pockets, it's a stone that inspires strong connections, loyalty, the branch of friendship to bloom, and kind and compassionate communication in a way that doesn't slip into people-pleasing patterns.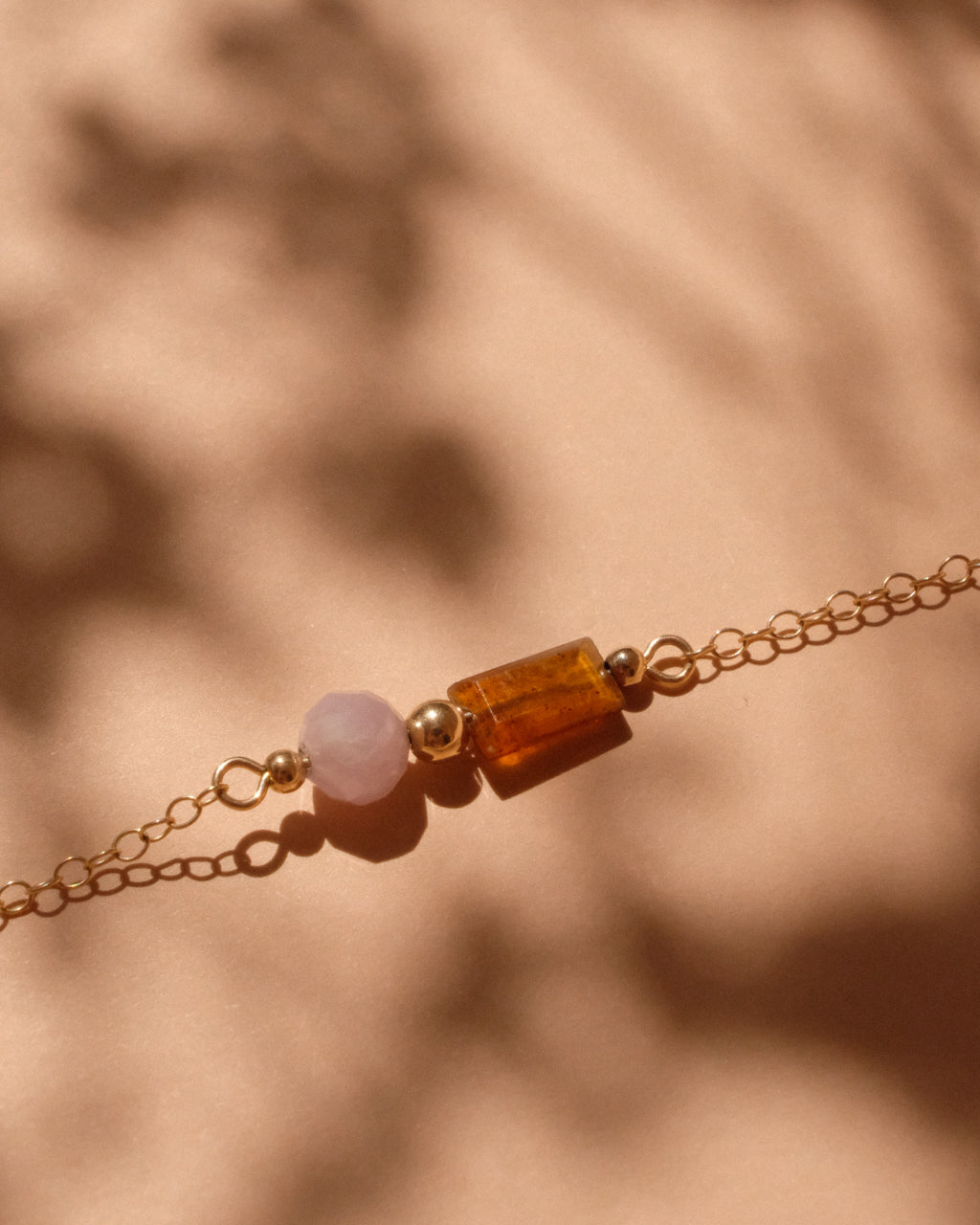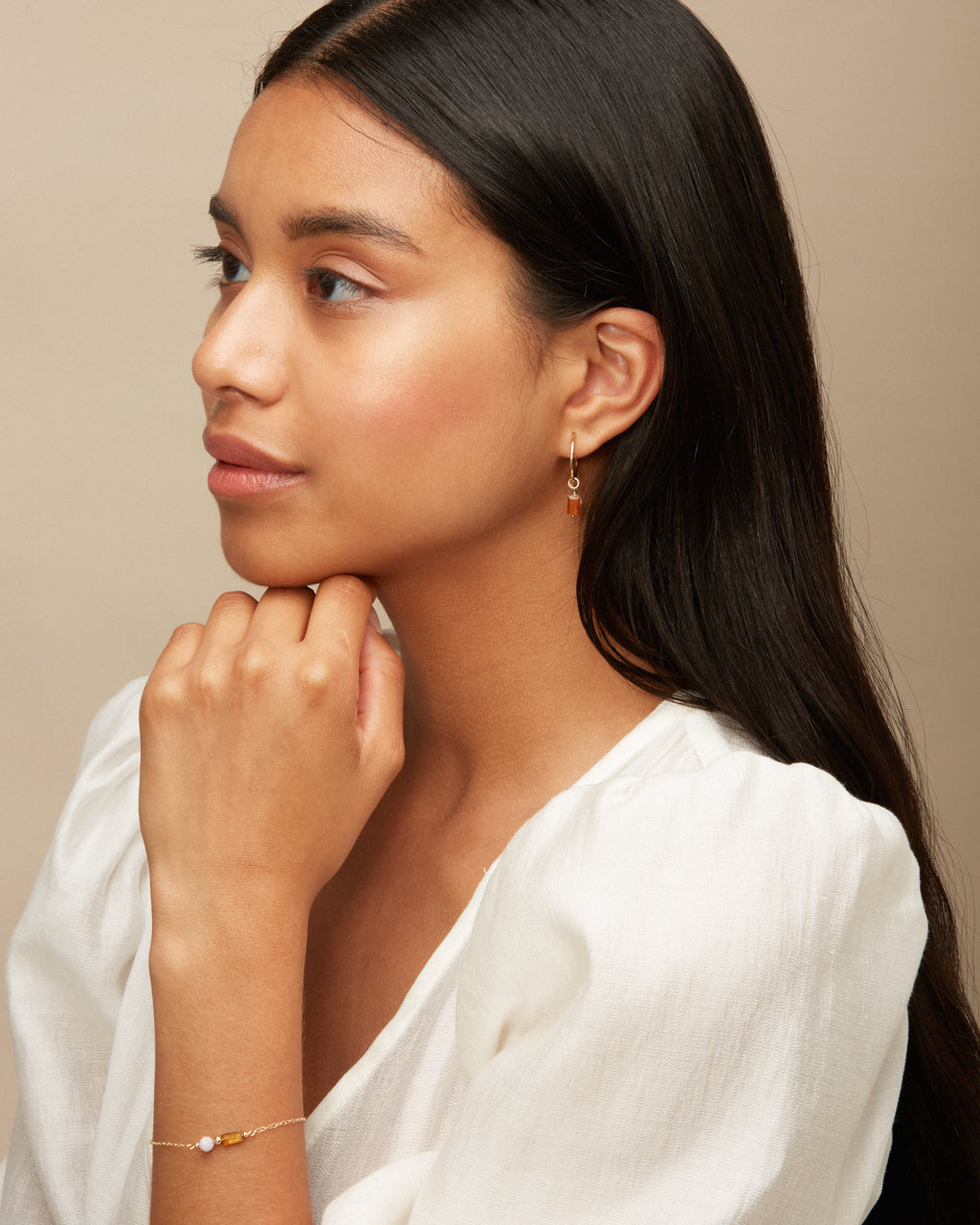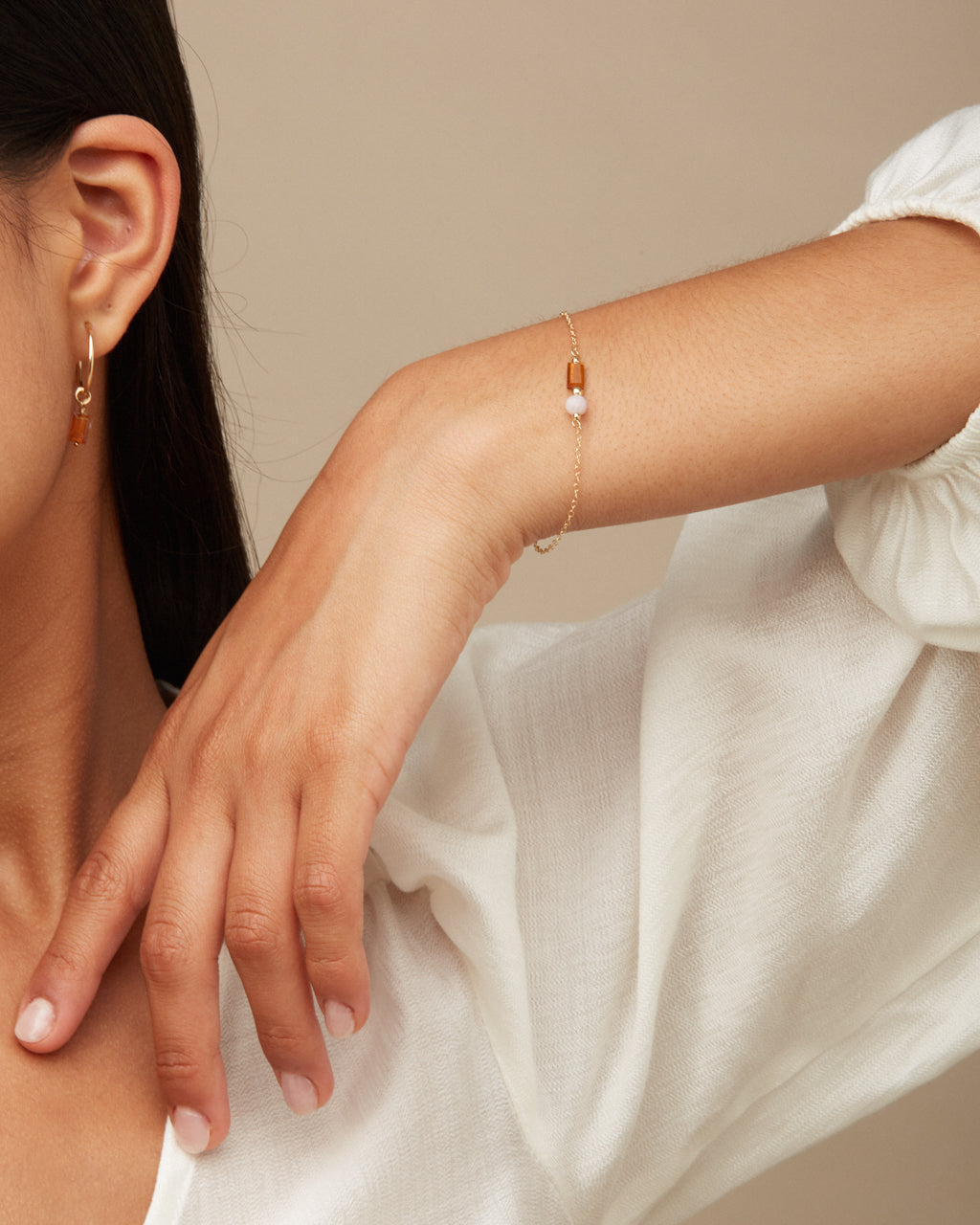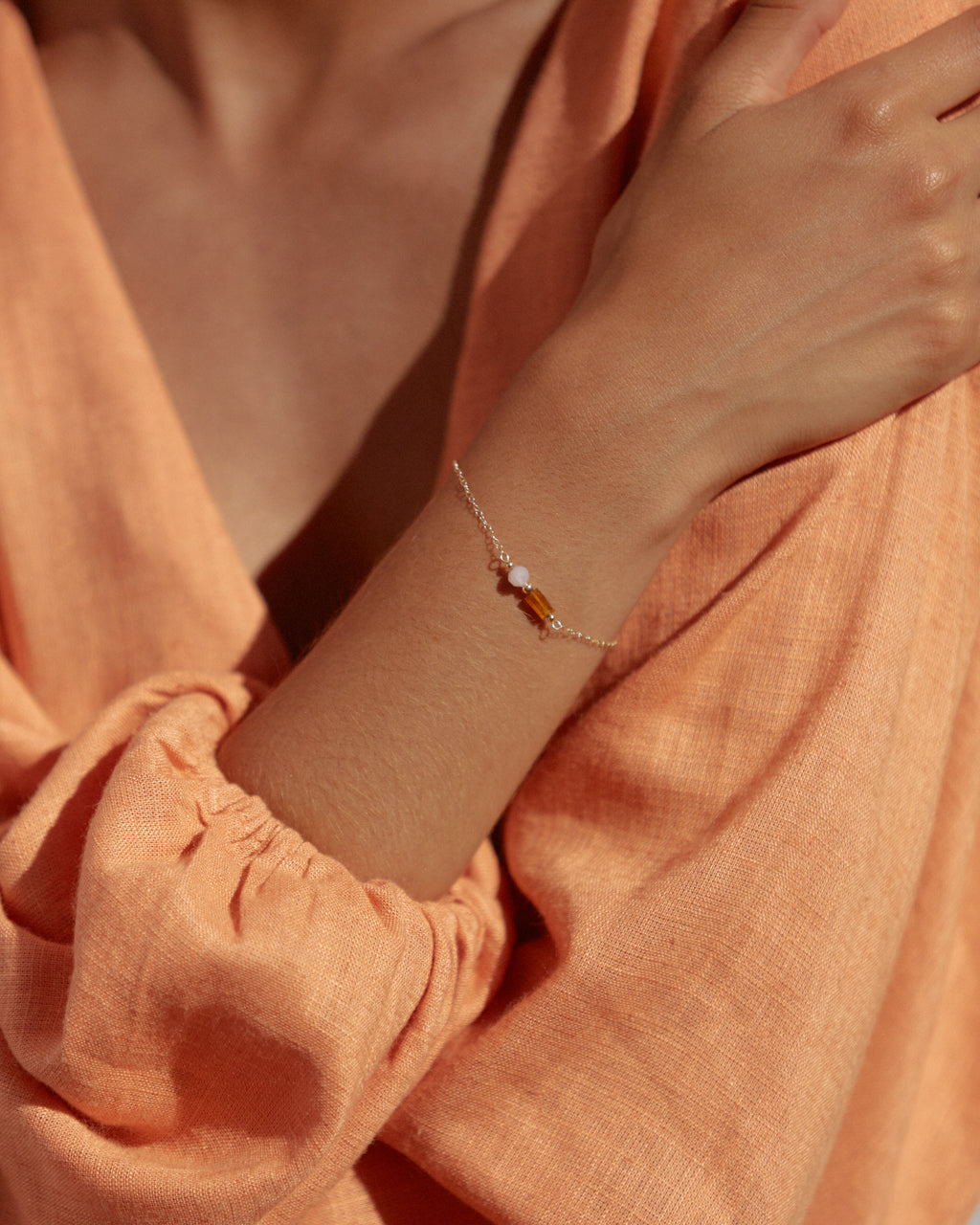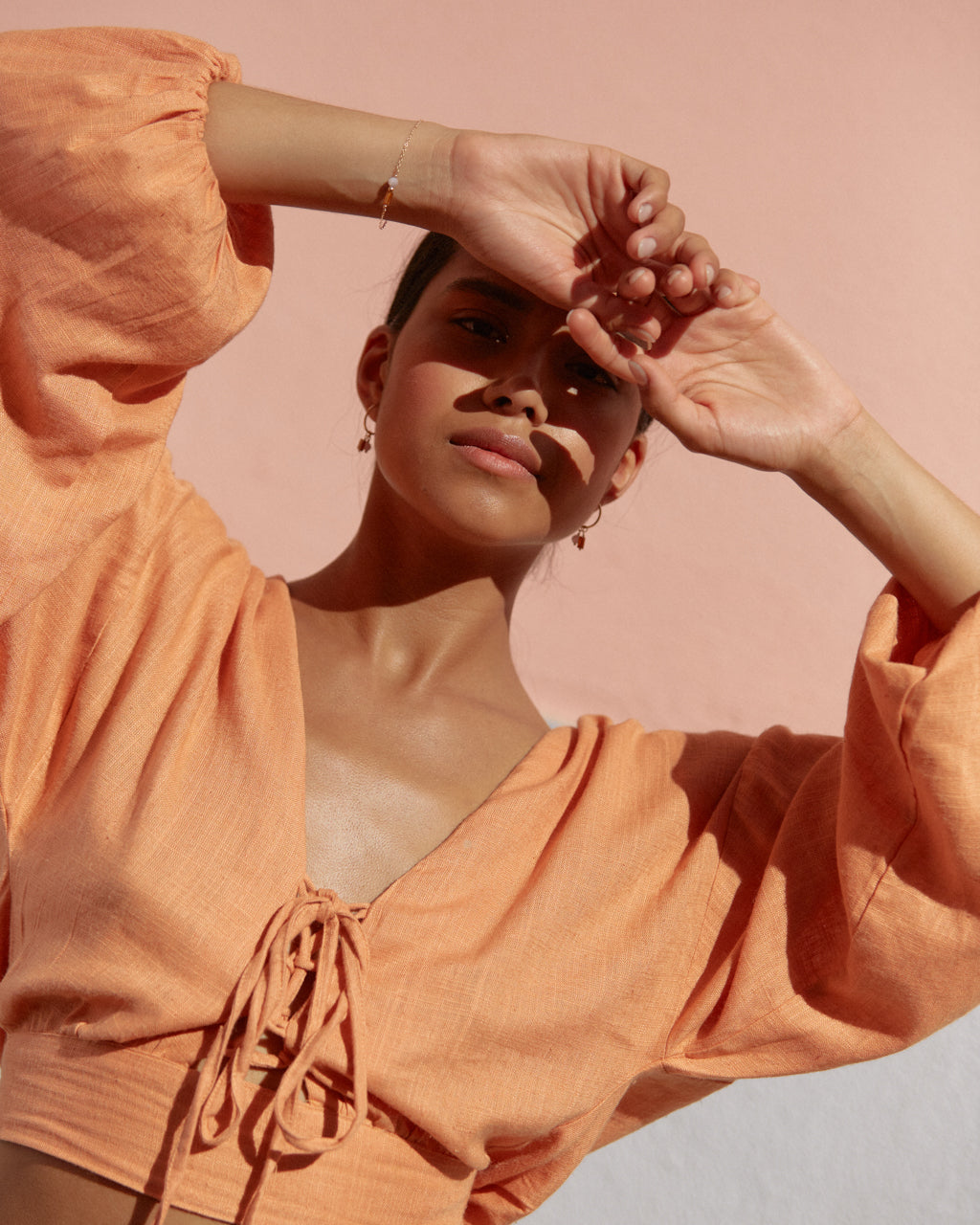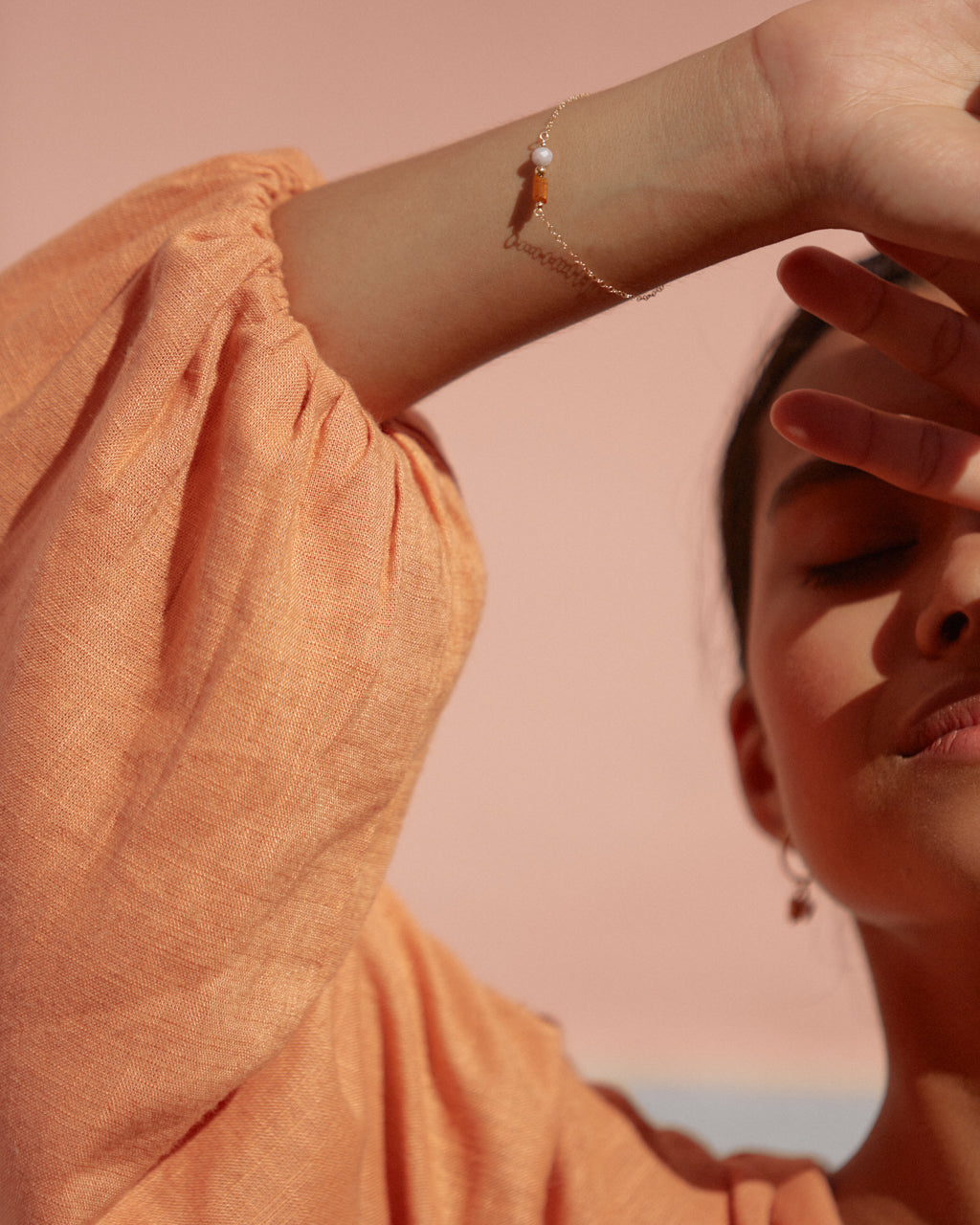 ✴ 14K Gold Filled Jewellery Care Instructions ✴
14k gold filled jewellery can last beautifully for many years. The thick outer layer of gold makes it highly durable and safe for most people with allergies or sensitive skin.
Here are some of our tips on how to keep your jewelry sparkling for as long as possible.
⥈
PRODUCTS
Perfume, lotions, sunscreen... Try to minimize these kinds of products ending up on your jewelry.
HUMIDITY
Try avoiding getting your jewelry wet. It won't cause big damage right away, but it will tarnish it slowly over time.
GETTING SWEATY
There are a lot of chemicals in your sweat, so it is best to take jewelry off to work out.
BODY CHEMISTRY
It's a real thing that can cause gold to tarnish more quickly for some people. Unfortunately, unless you have experience with 14k gold fill and know how it works with your skin, the only way
to know is to try it. For 90% of people, it's a love match. For the other 10%, pieces might not be quite as sparkly after a few months.
STORAGE
Store your pieces in their original boxes in a dry place and always clasp the chains to avoid them from tangling.
⥈
Shop All 14K Gold Filled Jewellery