Ayurvedic Herbal Tea - Sleep
Herbal Tea With Grilled Buckwheat, Hemp, Rooibos & Ayurvedic Herbs
Regular price
Sale price
€16,80
Unit price
per
Sale
Sold out
SHE SLEPT FOR 100 YEARS
It's original, it's organic, it's made in France and it's very very very yum.
Expires 14/01/2024
An Ayurvedic infusion for deep and restorative sleep.
✶ 100% natural
✶ Vegan
✶ Organic
✶ No artificial flovours
✶ Mande in France

⋆ HOW TO USE ⋆
Take a teaspoon of each side of the box to make your tea. Or dose as you desire: it's your potion to play with.

So why this double dose?

Ordinarily, if you try and mix grains and herbs in loose tea, the grains just sink to the bottom (as they are heavier) so you can't put too many in. That's why this box is divided into two: grains on one side, herbs on the other.

There is so much tea out there, but this is truly something special!
⋆ INGREDIENTS ⋆

⋆ Toasty buckwheat (grown and roasted in Brittany) gives the body a warm embrace, coaxing it into relaxation with subtle notes of caramel.
⋆ CBD-rich hemp flowers and Ayurvedic herbs (like cinnamon, star anise, and fennel) seduce the mind into a deep slumber.

It's satisfying, it's comfy, it's like falling asleep next to Bambi on a warm forest floor.
Want something energizing for the morning? Check out this vibrant green tea absolute energy and immunity:
⋆ WHAT IS CBD? IS THERE THC? ⋆
This tea has hemp flowers and leaves that naturally contain CBD.

CBD is a naturally occurring compound in the hemp plant and known to have a calming effect on the body & mind. The flowers and leaves are cultivated in Germany and Austria, lab tested and guaranteed to contain less than 0.2% THC. THC is the compound more commonly found in the 'cannabis' plant (not hemp) and known for having a psychoactive effect or giving you a 'high'. So basically no, this tea does not get you high ;)
Ingredients: roasted buckwheat,* green rooibos,* red rooibos,* hemp leaves,* hemp flowers,* cinnamon,* star anise,* fennel fruit
*From Organic farming
115g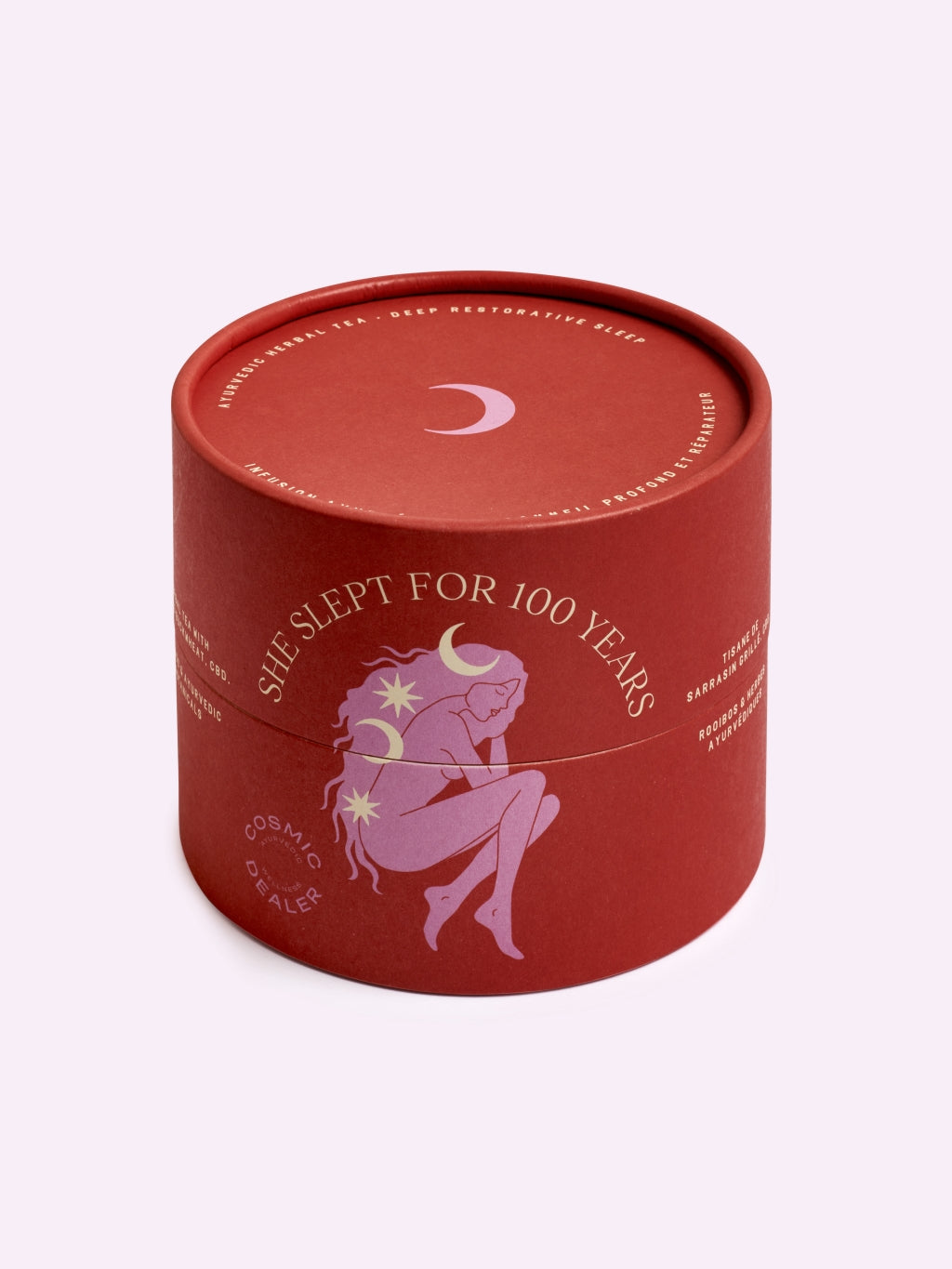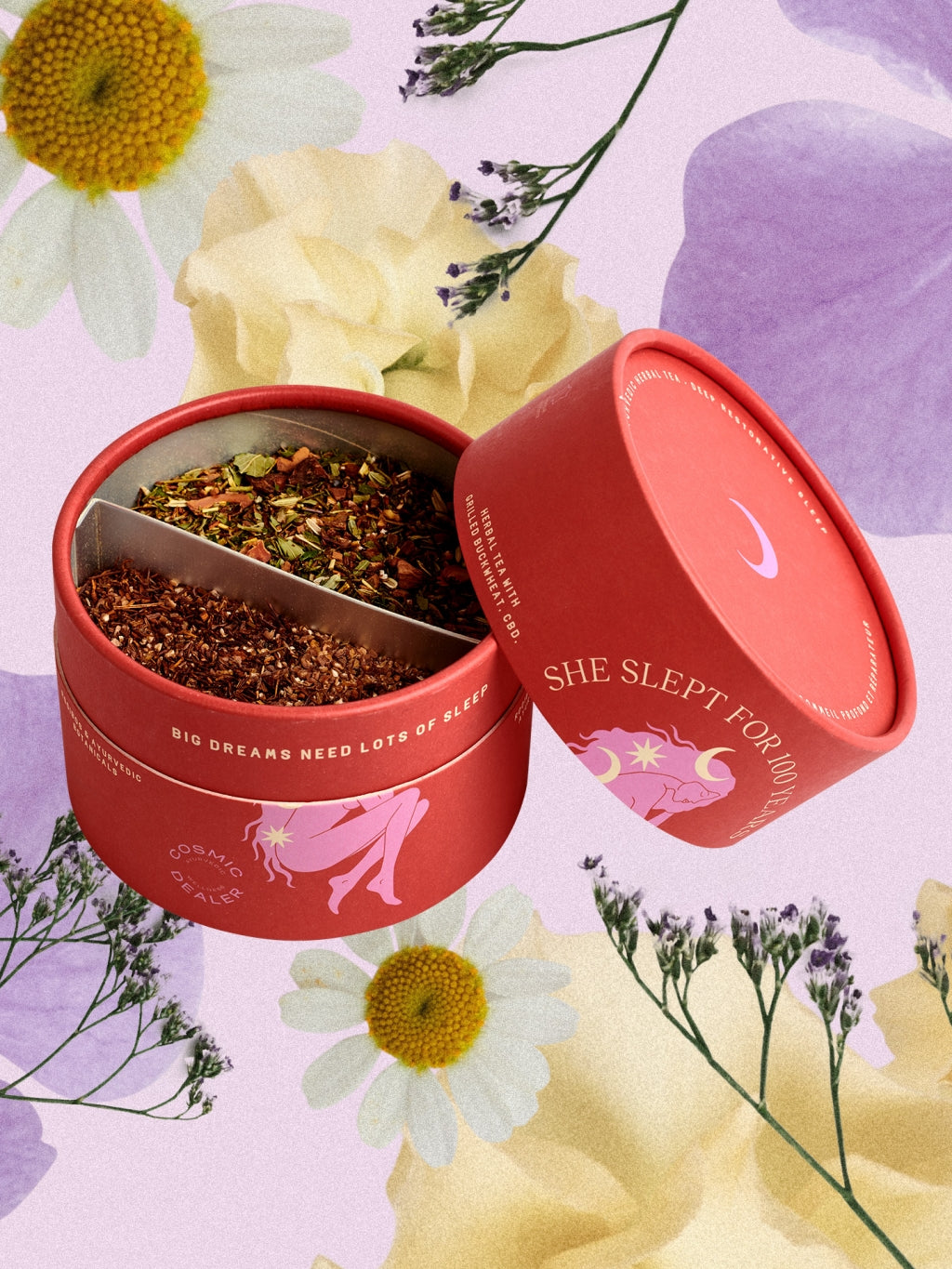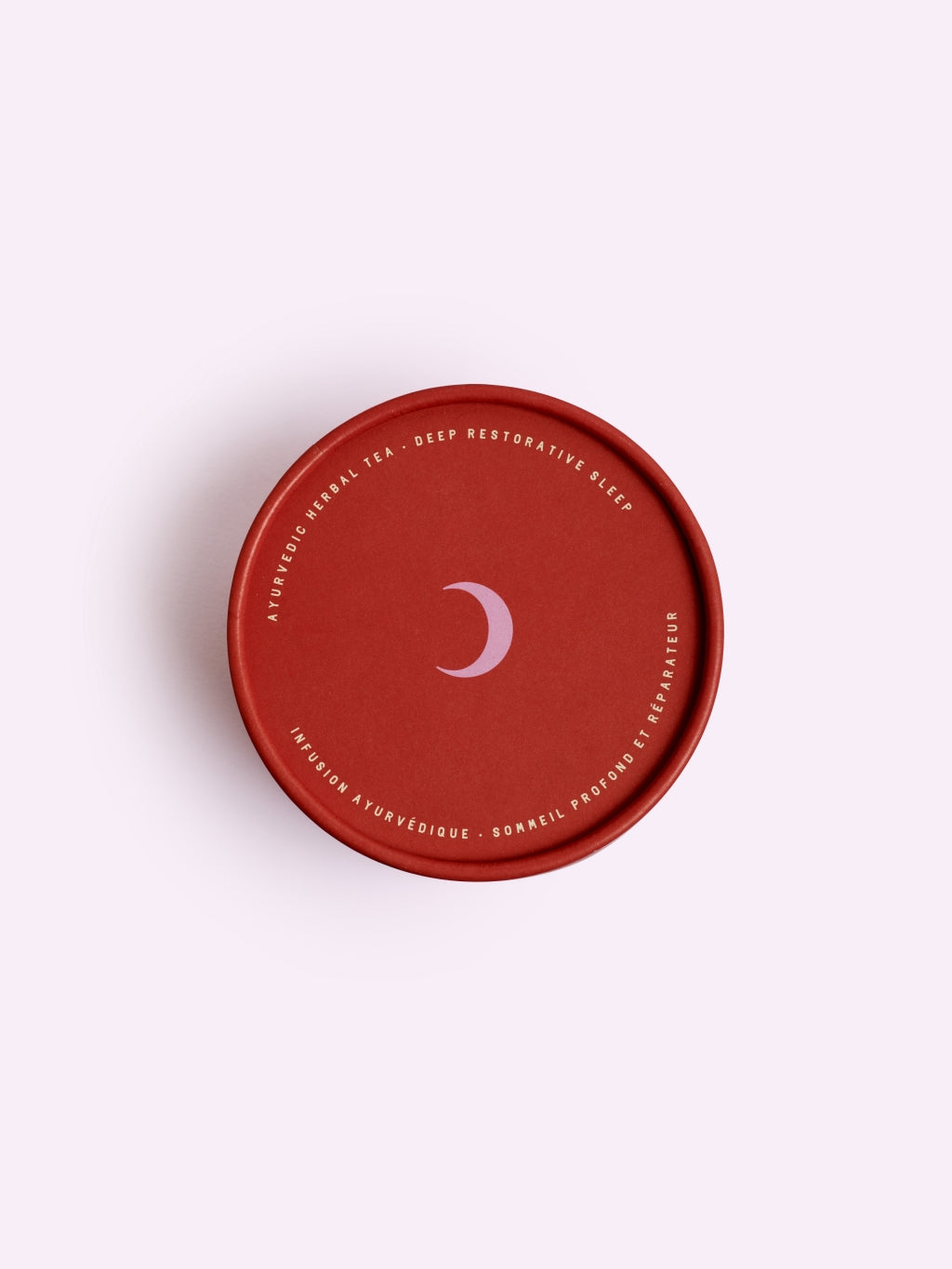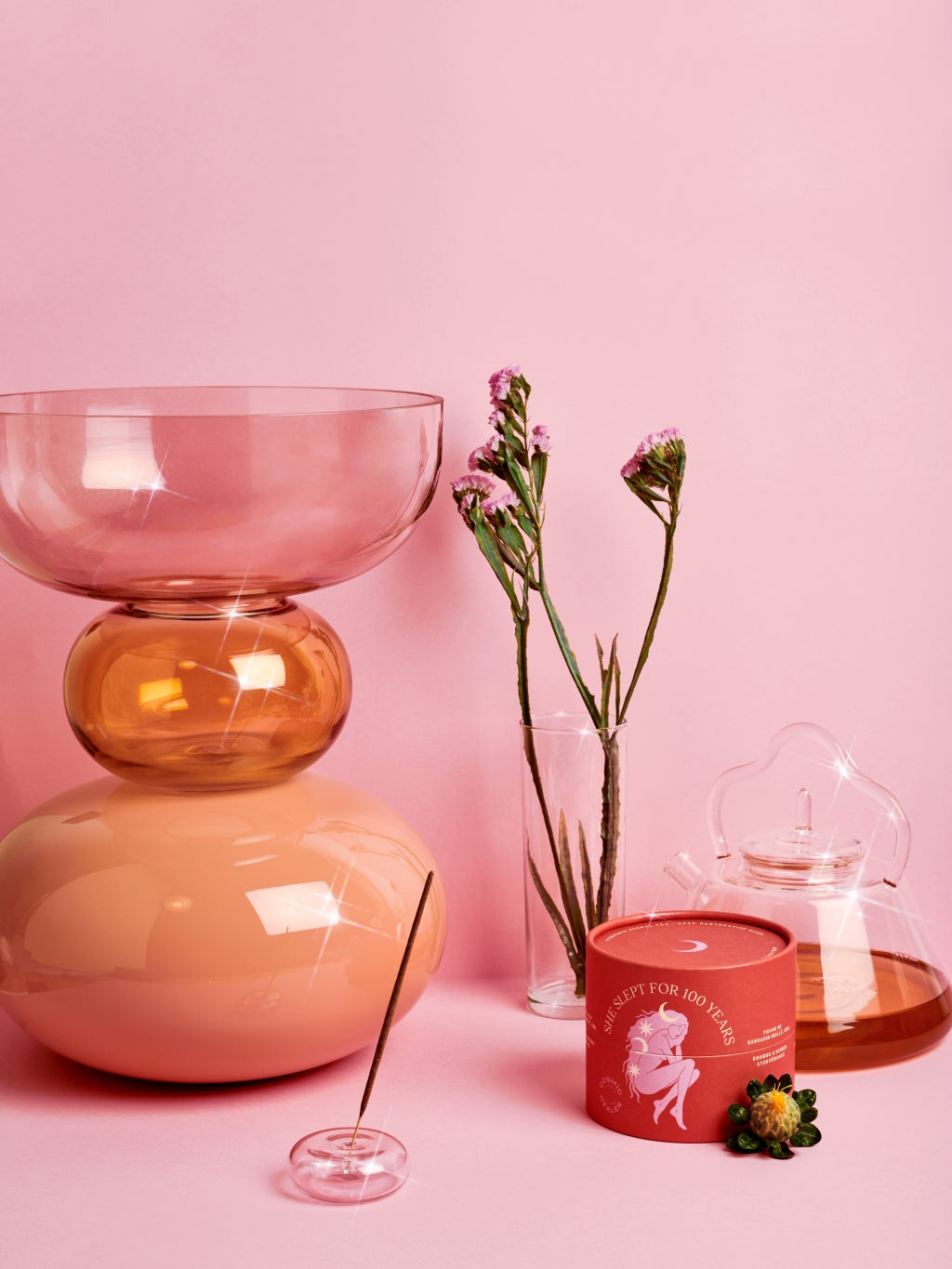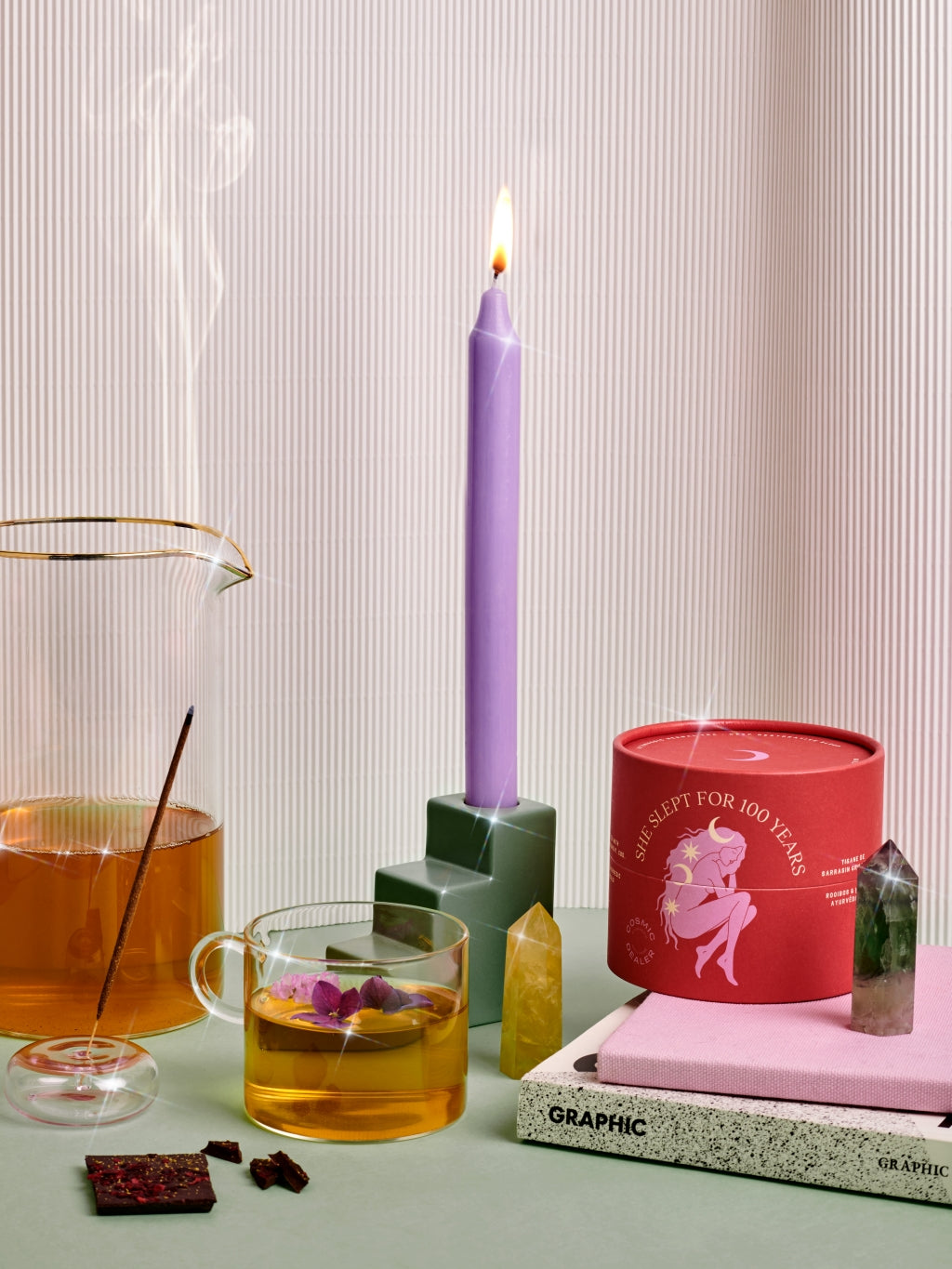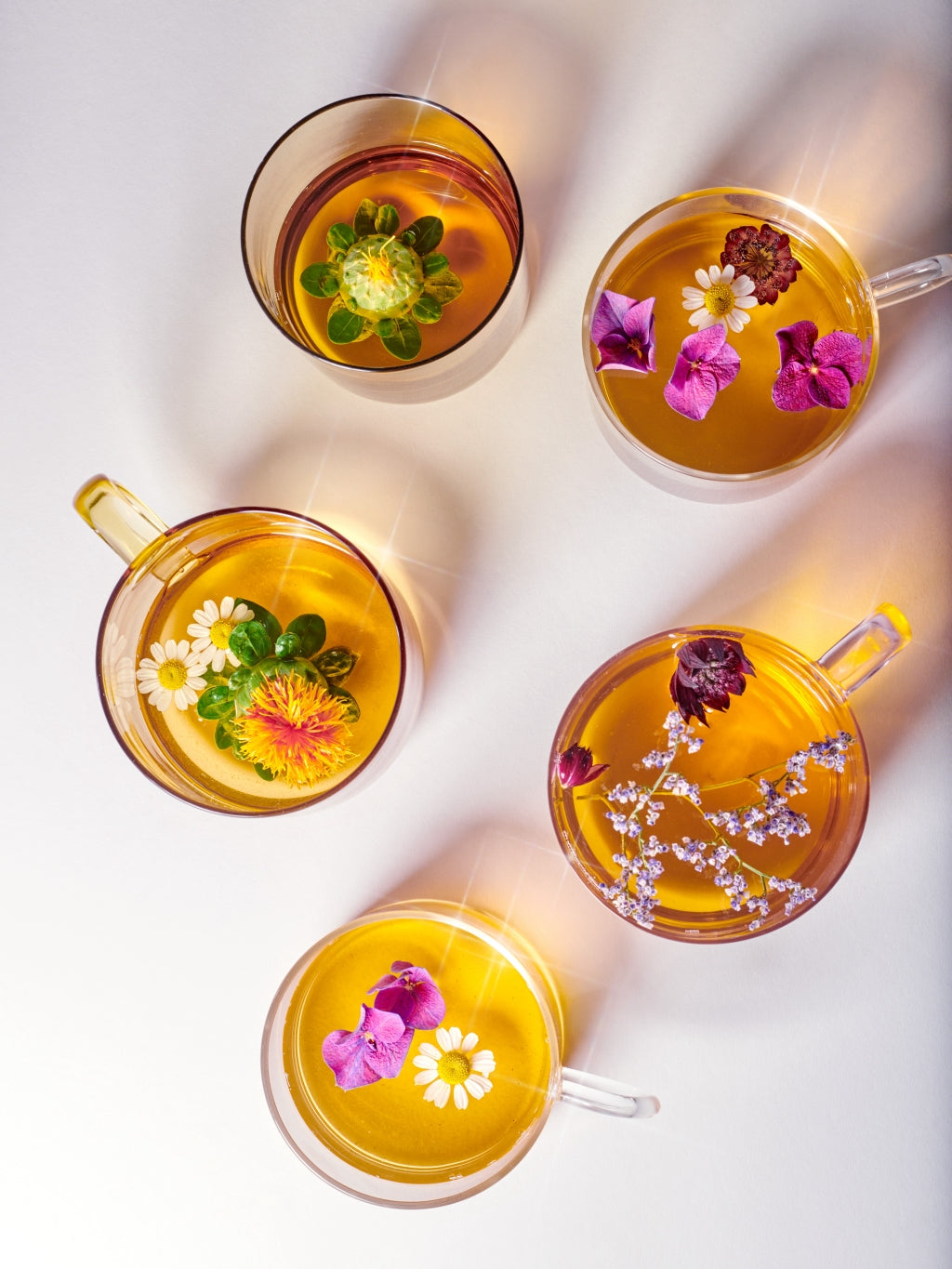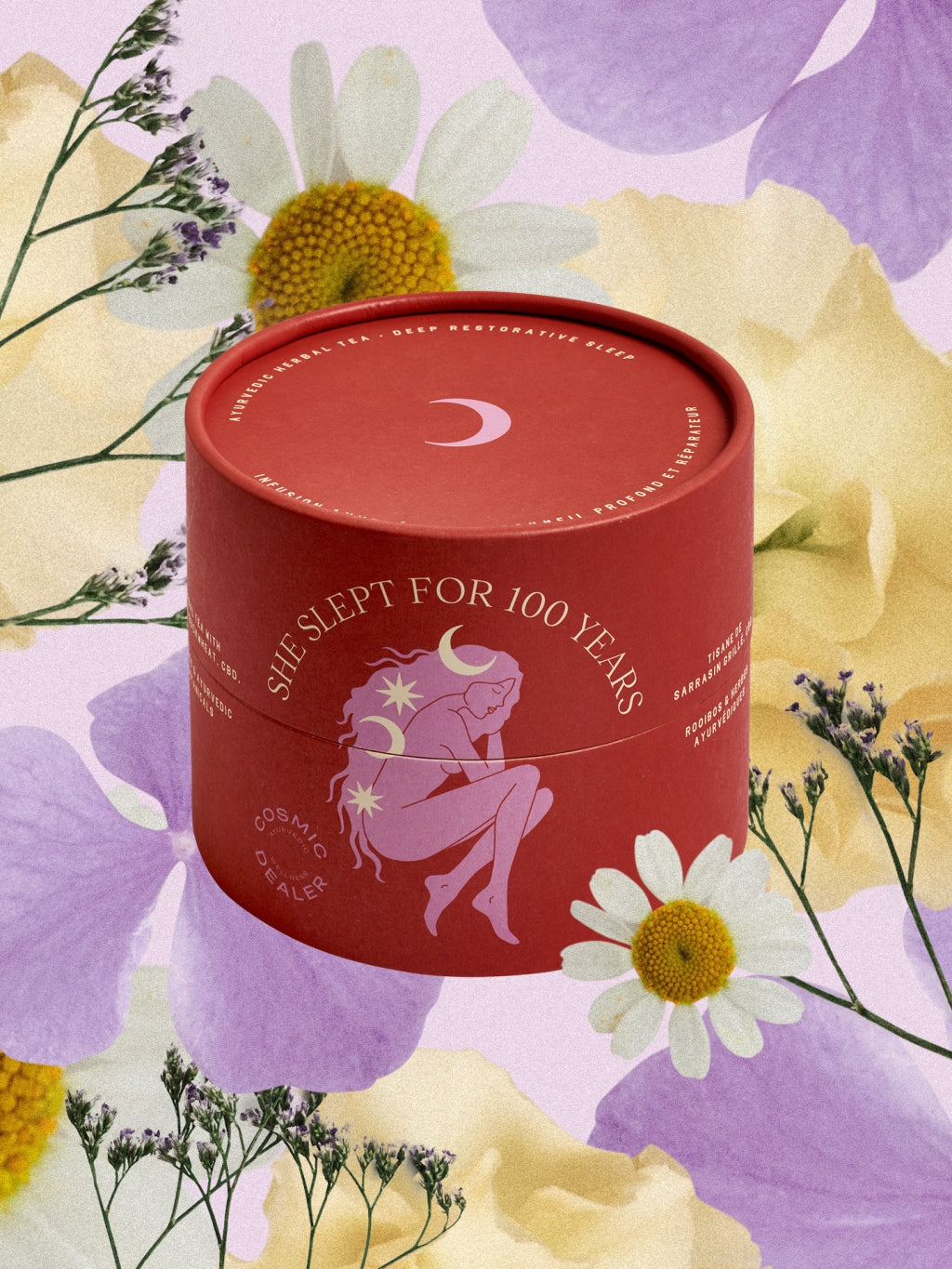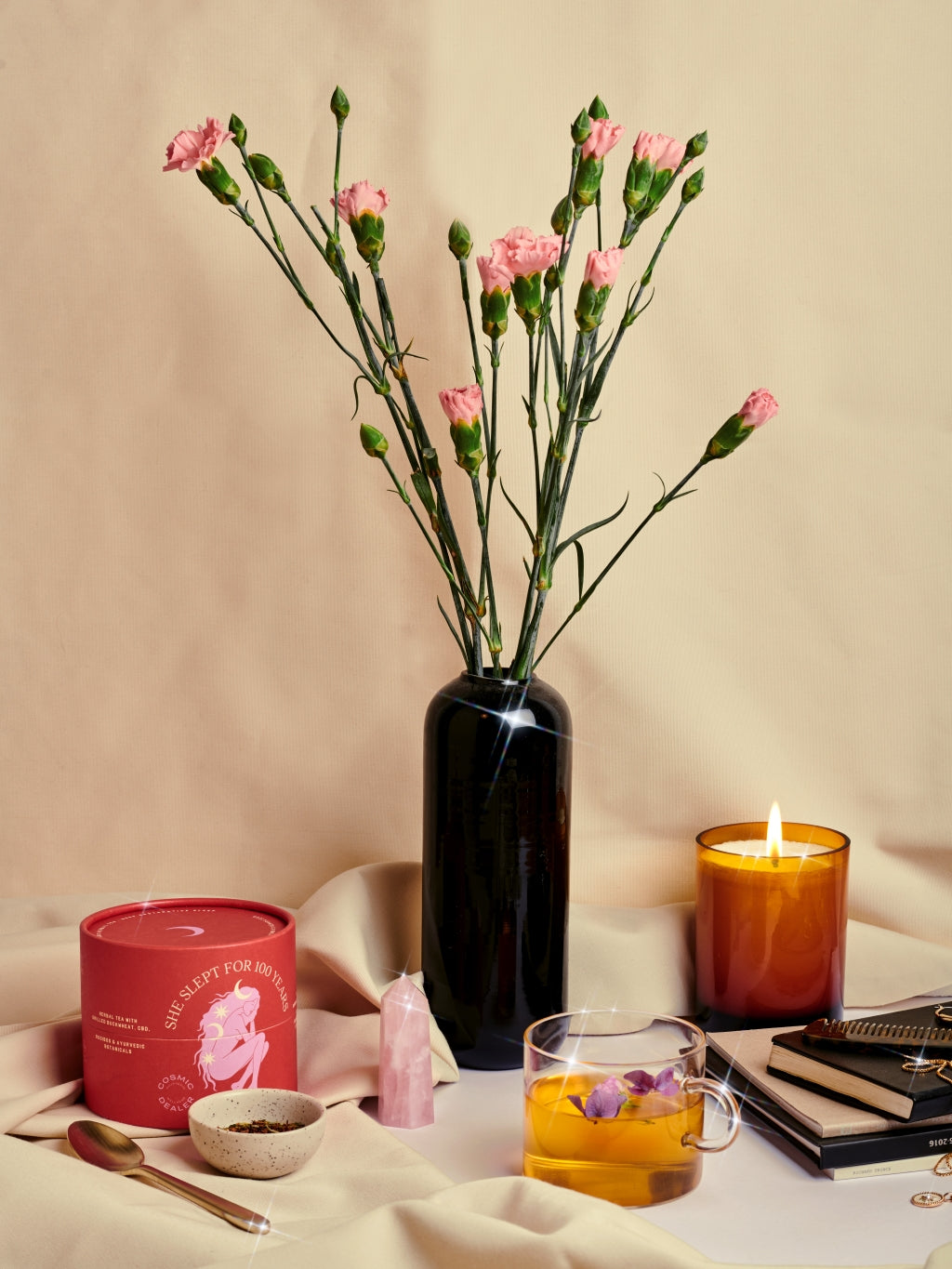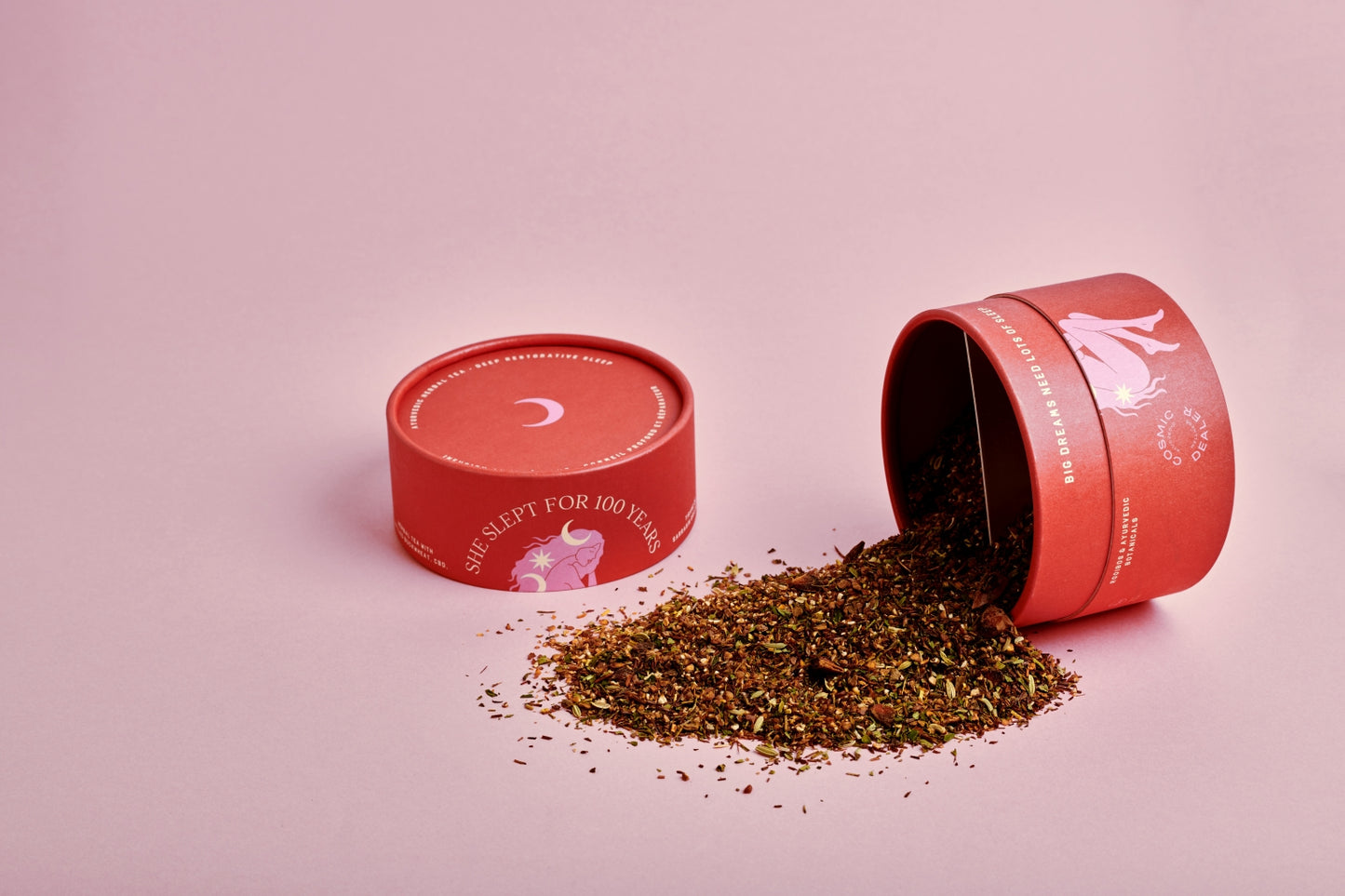 ✴ Cosmic Dealer ✴
A group of curious women exploring the boundaries of how old wisdom can be relevant in our world today. And it turns out 5000 years of Ayurvedic research is pretty damn relevant!
"WE MAKE WELLNESS GOODS, INSPIRED BY AYURVEDA & SPRINKLED WITH COOL"
- Cosmic Dealer
Shop Cosmic Goodness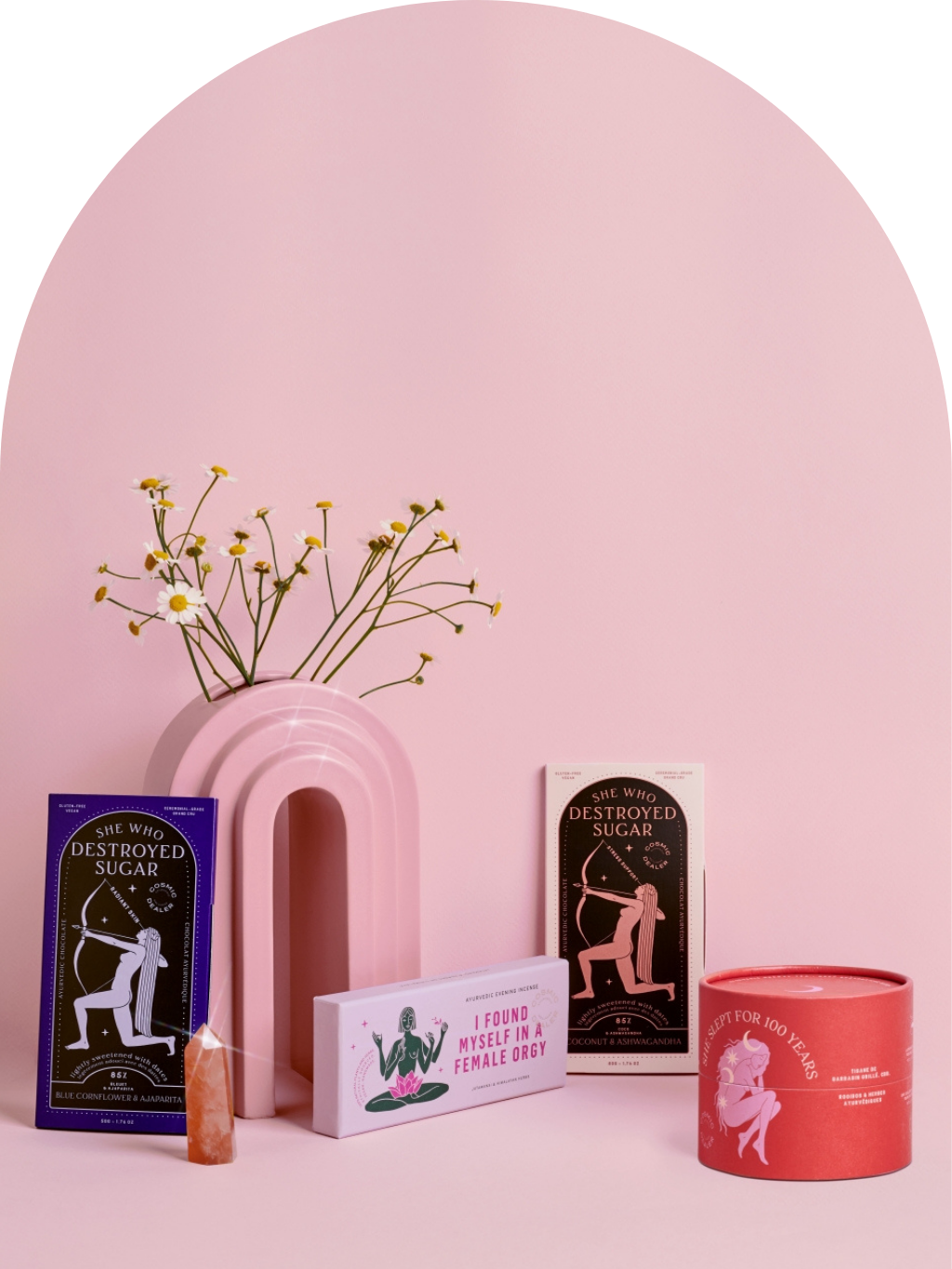 Female-powered Cosmic Dealer looks at Ayurveda through a modern lens, creating functional products that cater to our ever-evolving wellness needs.
⥈
WHAT IS AYURVEDA?
Ayurveda is a holistic mind-body health system developed in ancient India. 
Translated from Sanskrit, Ayurveda means the science of life or knowledge of longevity. 
Have you ever tried meditation? Drunk warm lemon water in the morning? Used a dry brush on your body? Then you've already experienced rituals originating from Ayurveda.
⥈
Based in Paris, France, Cosmic Dealer scours the world to find the best artisans, ateliers, ashrams, gardens and kitchens and together they develop niche wellness products like the high-vibes herbal cacao handmade in Italy, or natural Ayurvedic incense ethically made high in the Himalayan mountains.