Natural Incense - Sandalwood & Himalayan Herbs
Natural Ayurvedic Incense - Take Me to the Yoga Shala
Regular price
Sale price
€16,00
Unit price
per
Sale
Sold out
YOGA SHALA - Daytime
Be instantly transported to that Yoga Shala you love: where a soft, mystic scent dances through the air.
The box contains 20 sticks, 14cm long.
✶ 100% natural
✶ Vegan
✶ Ethically-made
✶ Minimal ingredients
✶ No synthetic fragrances 

⋆ ALL-NATURAL NOTHING SYNTHETIC ⋆
The reason why incense can give some people a headache? Chemical fillers, synthetic and fragrances, and overpowering essential oils. Our incense contains none of those things! We consider that when using incense for scent therapy, it has to be pure, high-quality, and plant-based.
⋆ WHAT DOES IT SMELL LIKE? ⋆
Sandalwood, obviously. A crowd-pleaser. Blended with Ayurvedic herbs from the Himalayas. Unique. Not overpowering or over-perfumed. Subtle.
Not a fan of sandalwood? Check out these incense sticks with Jatamansi:
⋆ WHERE IS IT FROM? ⋆
Cosmic Dealer works with the most awesome Yogi who makes the incense in his Ashram high in the Himalayan mountains using many locally-sourced herbs. He's the real deal.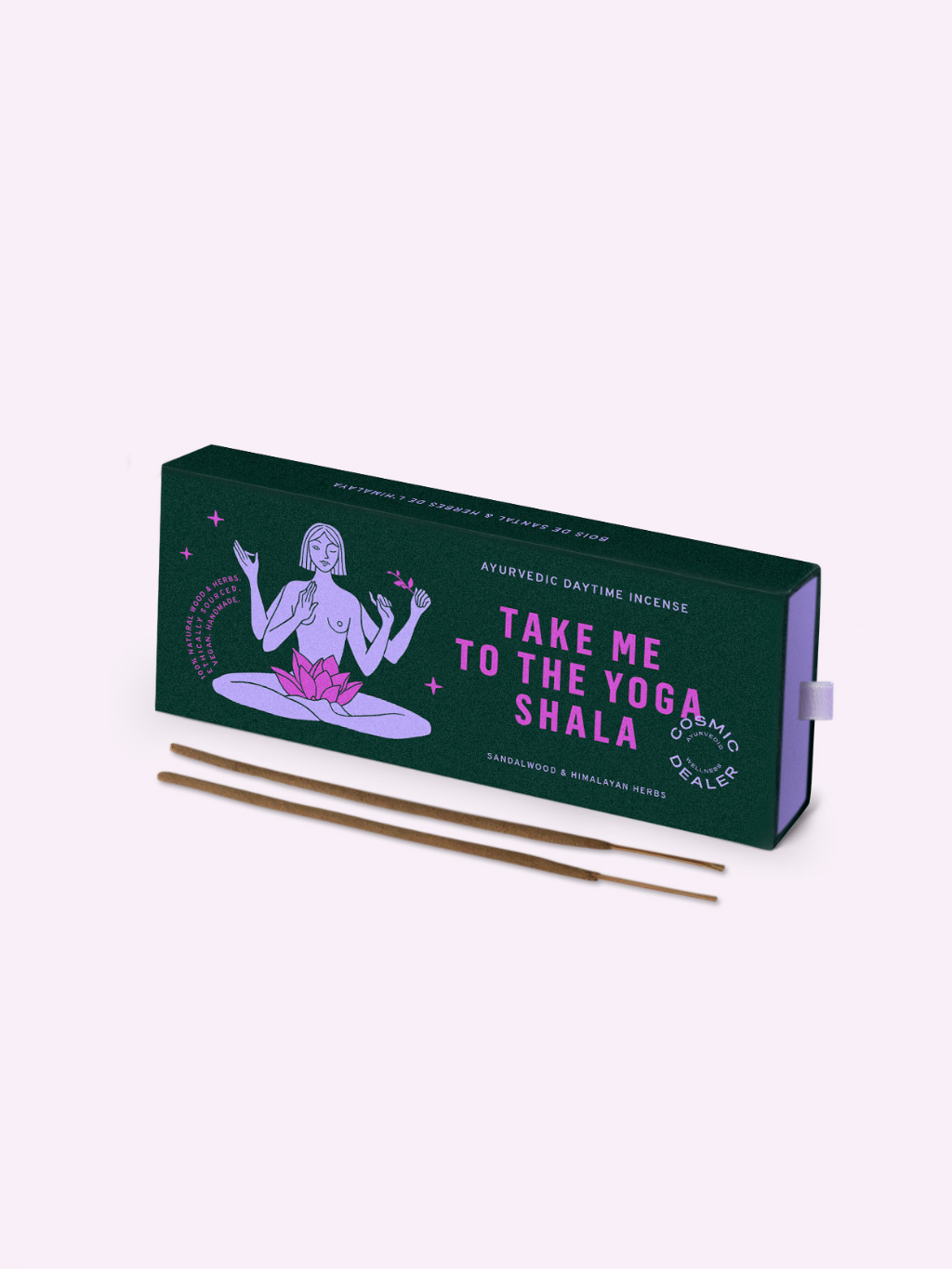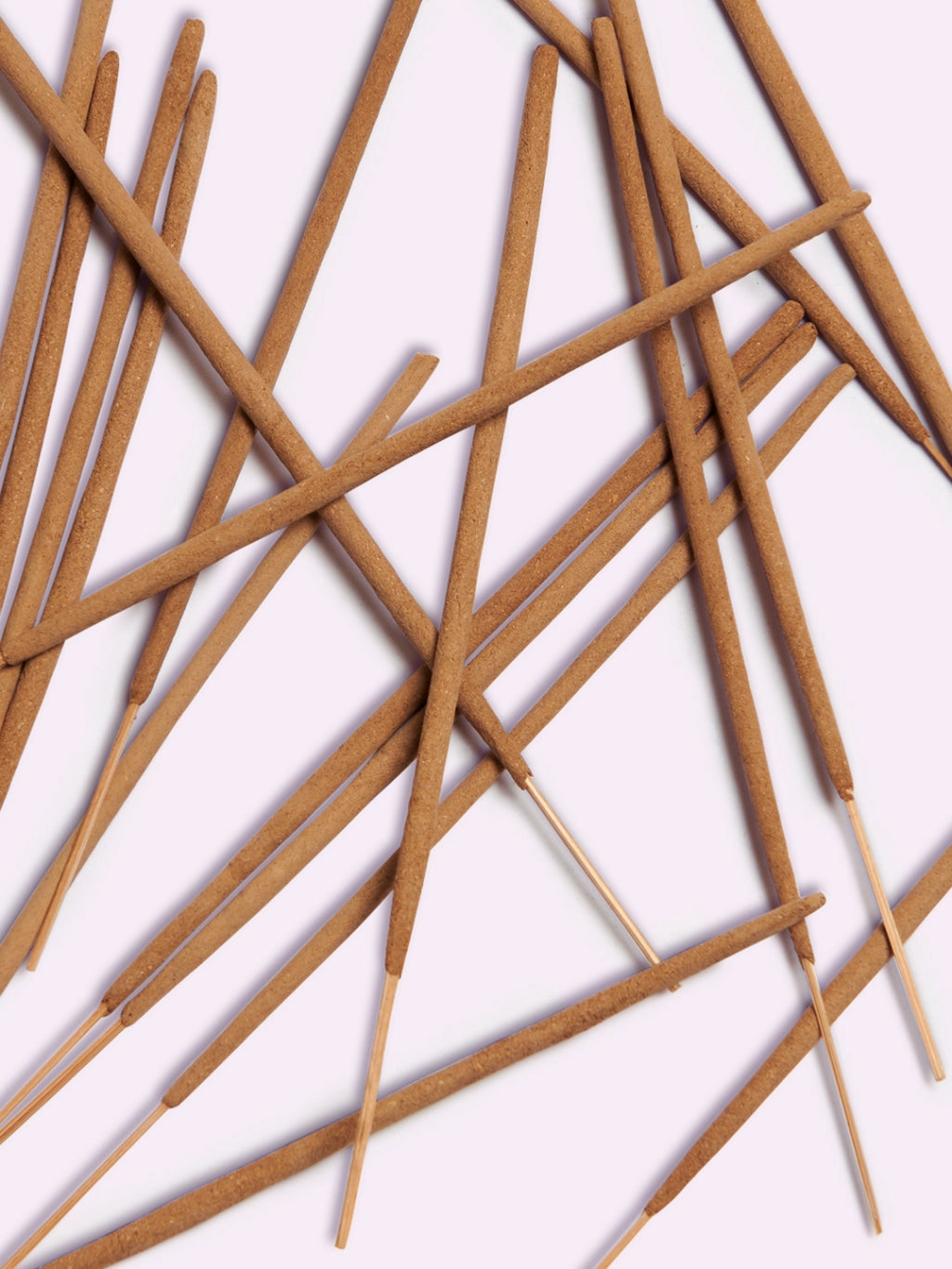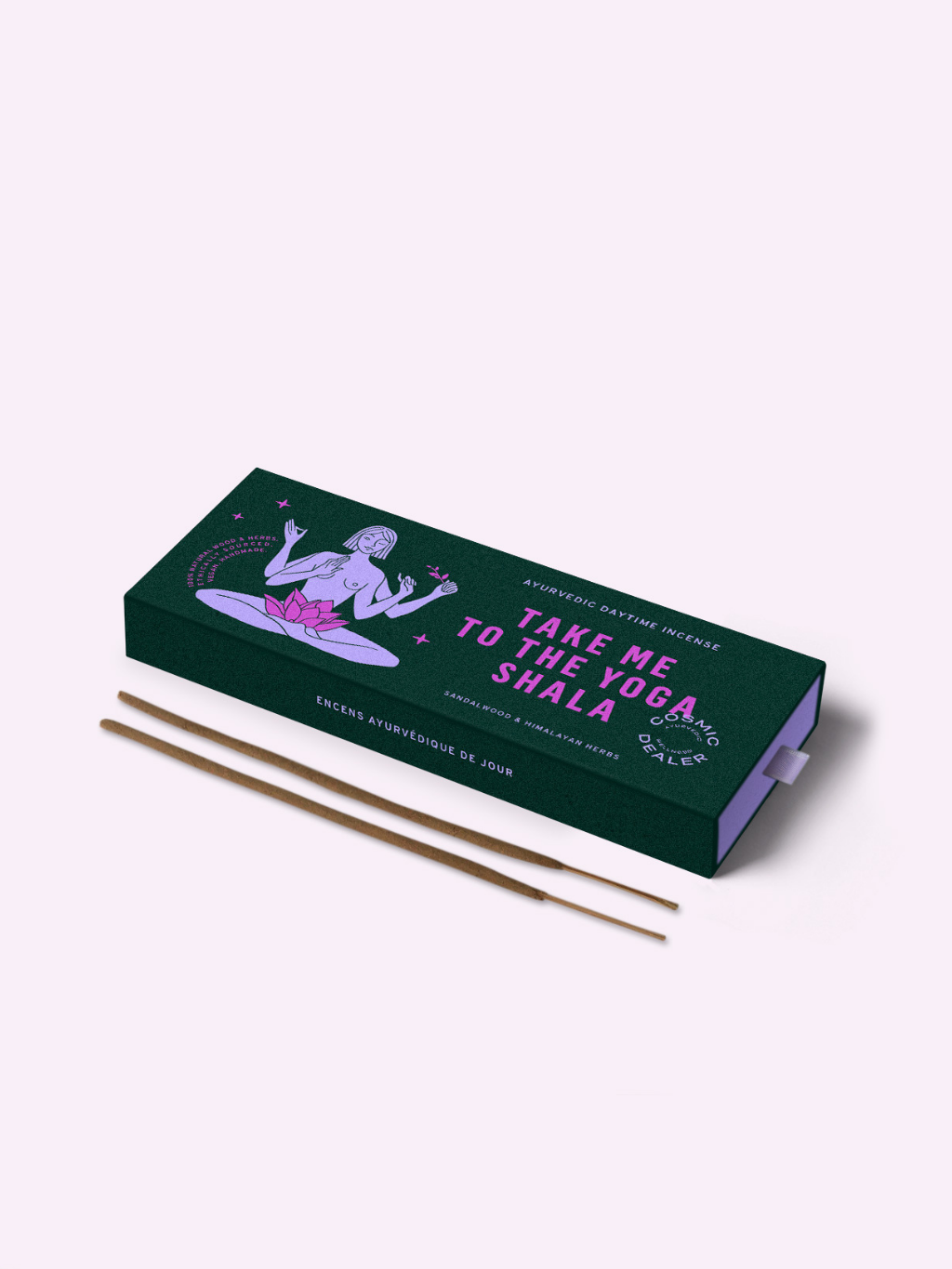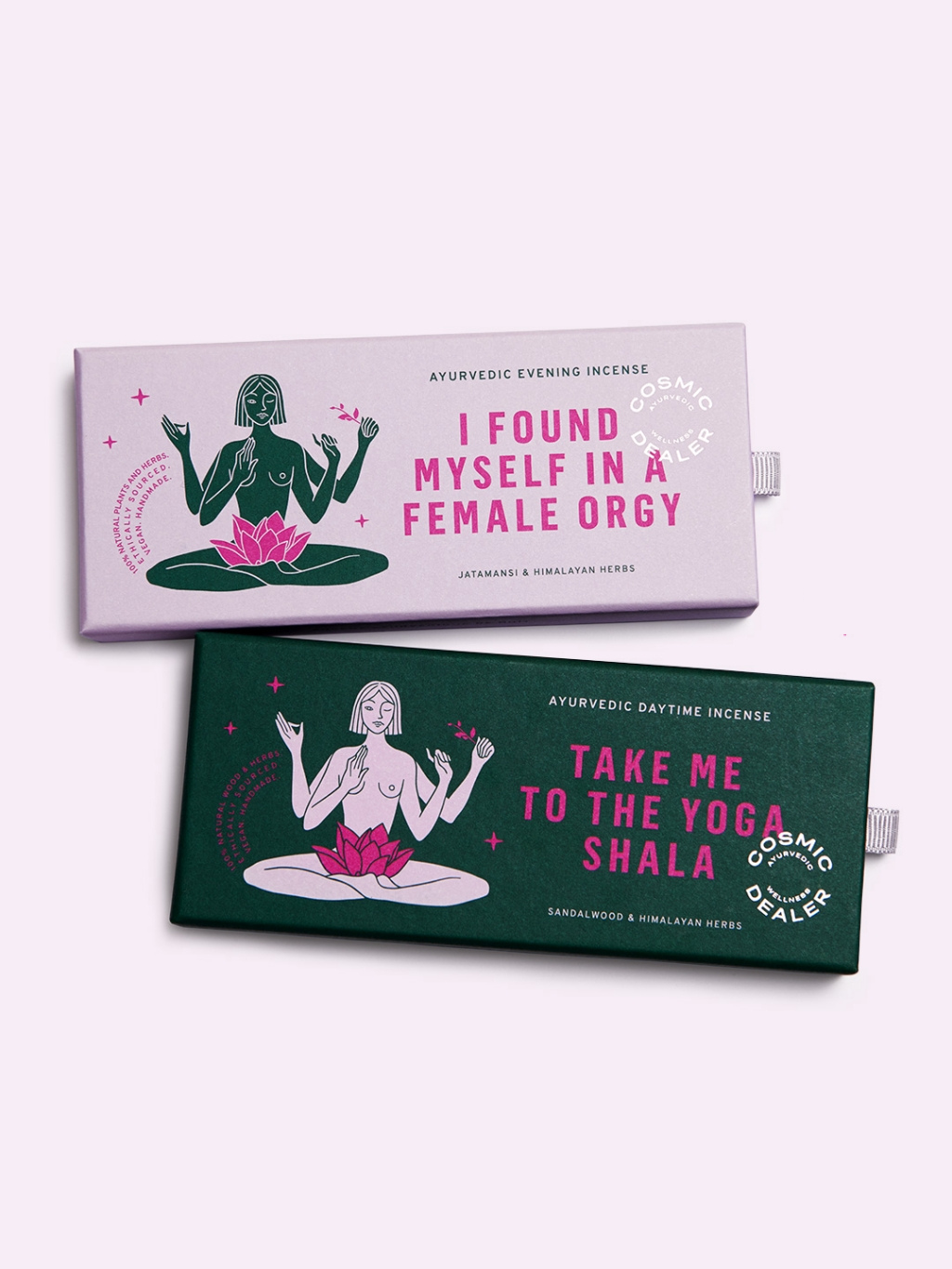 ✴ Cosmic Dealer ✴
A group of curious women exploring the boundaries of how old wisdom can be relevant in our world today. And it turns out 5000 years of Ayurvedic research is pretty damn relevant!
"WE MAKE WELLNESS GOODS, INSPIRED BY AYURVEDA & SPRINKLED WITH COOL"
- Cosmic Dealer
Shop Cosmic Goodness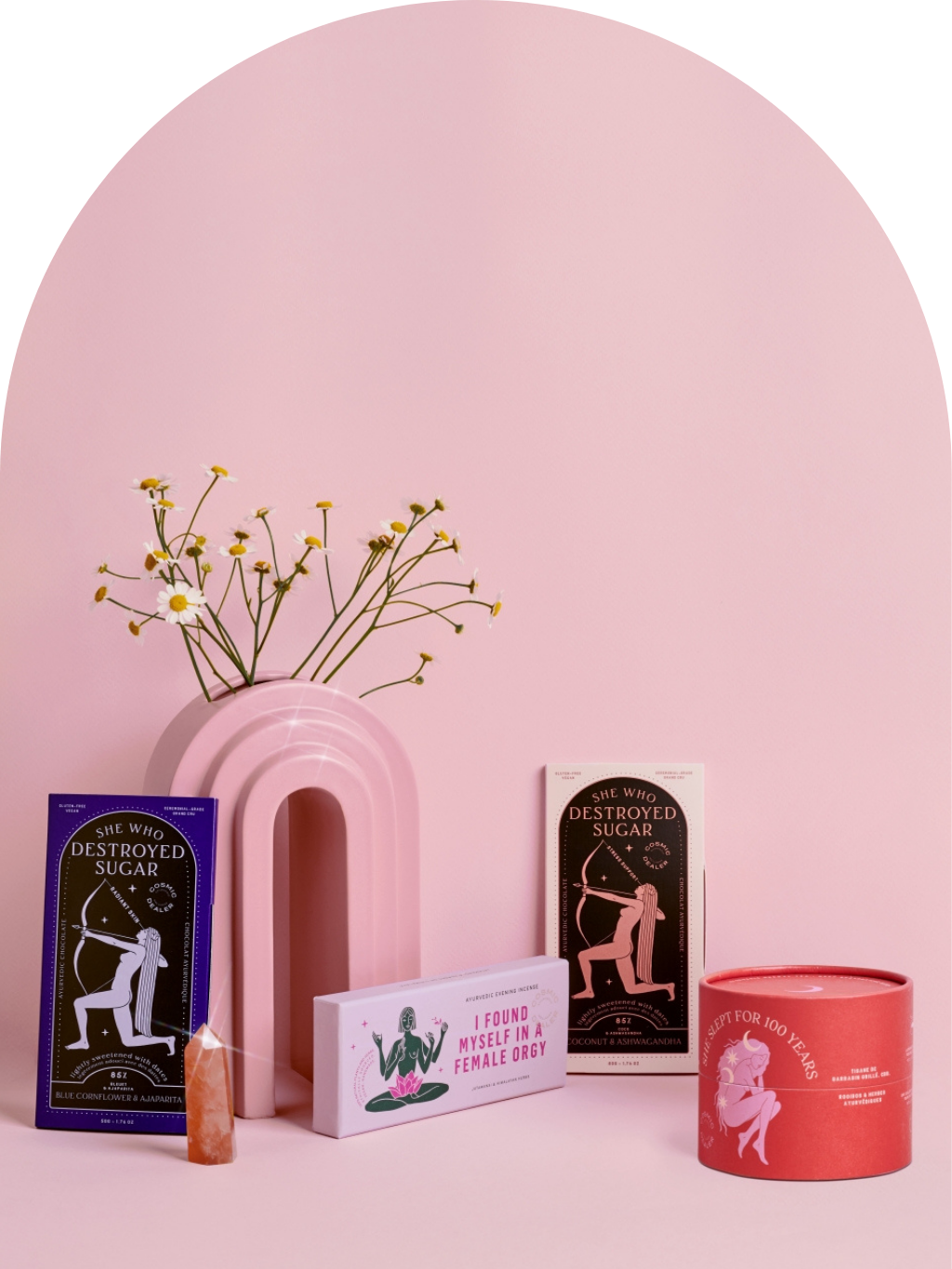 Female-powered Cosmic Dealer looks at Ayurveda through a modern lens, creating functional products that cater to our ever-evolving wellness needs.
⥈
WHAT IS AYURVEDA?
Ayurveda is a holistic mind-body health system developed in ancient India. 
Translated from Sanskrit, Ayurveda means the science of life or knowledge of longevity. 
Have you ever tried meditation? Drunk warm lemon water in the morning? Used a dry brush on your body? Then you've already experienced rituals originating from Ayurveda.
⥈
Based in Paris, France, Cosmic Dealer scours the world to find the best artisans, ateliers, ashrams, gardens and kitchens and together they develop niche wellness products like the high-vibes herbal cacao handmade in Italy, or natural Ayurvedic incense ethically made high in the Himalayan mountains.