Copper Tongue Cleaner
Ayurvedic Copper Tongue Cleaner
Regular price
Sale price
€21,00
Unit price
per
Sale
Sold out
The prettiest morning detox tool.
 Improves breath & oral hygiene 
✶ Balances oral microbiome
✶ Reinforces immunity
✶ Improves digestion 
✶ Heightens sense of taste

⋆ WHY SHOULD I CLEAN MY TONGUE? ⋆
There are hundreds of tiny lines running along the surface of your tongue where harmful bacteria hideout, feeding on food leftovers and dead cells. They have the most fun multiplying while you sleep when there is less saliva in your mouth to wash them away.
That's why you wake up with your breath smelling so...unsexy. And with a gross white coating on your tongue.
Gently removing this coating with a tongue cleaner each morning is a basic step in assisting your body's natural detoxification processes. 
⋆ 

DOES TONGUE SCRAPING HELP WITH BAD BREATH? 

⋆

YES. Most of the bacteria that cause bad breath live on the tongue. So it's a good idea to scrape any time that you're looking to have uber attractive breath.
⋆ 

USING A TONGUE CLEANER 

⋆

Hold one end of the tongue cleaner in each hand and set the rounded part at the back of your tongue. Scrape the tongue from back to front applying light pressure. Scrape down the middle and then each side a few times. Observe as you remove super gross yellow tongue slime every morning. Rinse with water after use.

Try using it together with Cosmic Dealer's Botanical Bouche:
⋆ HOW TO CLEAN YOUR TONGUE CLEANER ⋆

All you need to do is rinse your tongue cleaner for a few seconds like a toothbrush after each use. As copper is anti-microbial, any bacteria will be naturally eradicated on its surface.
These tongue cleaners are made of pure copper, which at some point will start to naturally oxidize. What to do? Embrace the imperfection. It's not rust, and it's not harmful, it's just a natural process and what will give your tongue cleaner its beautiful, unique look.
If you do want to keep it shiny and bright, rub a mixture of white vinegar and table salt onto the tongue cleaner with a cloth and rinse.
⋆ WHAT MAKES THIS TONGUE CLEANER DIFFERENT? ⋆
It has thick smooth edges: Made out of premium thick copper - no flimsy cheap tongue cleaners here. The shape and size are designed to cover the whole tongue. 
It's 100% pure copper: The traditional Ayurvedic tongue cleaners are made from copper because of its antimicrobial properties.
It lasts forever: Other disposable Tongue Cleaners are designed so you need to buy a new one every month. This one lasts pretty much forever.
No evil plastics: The packaging is made with eco-friendly paper.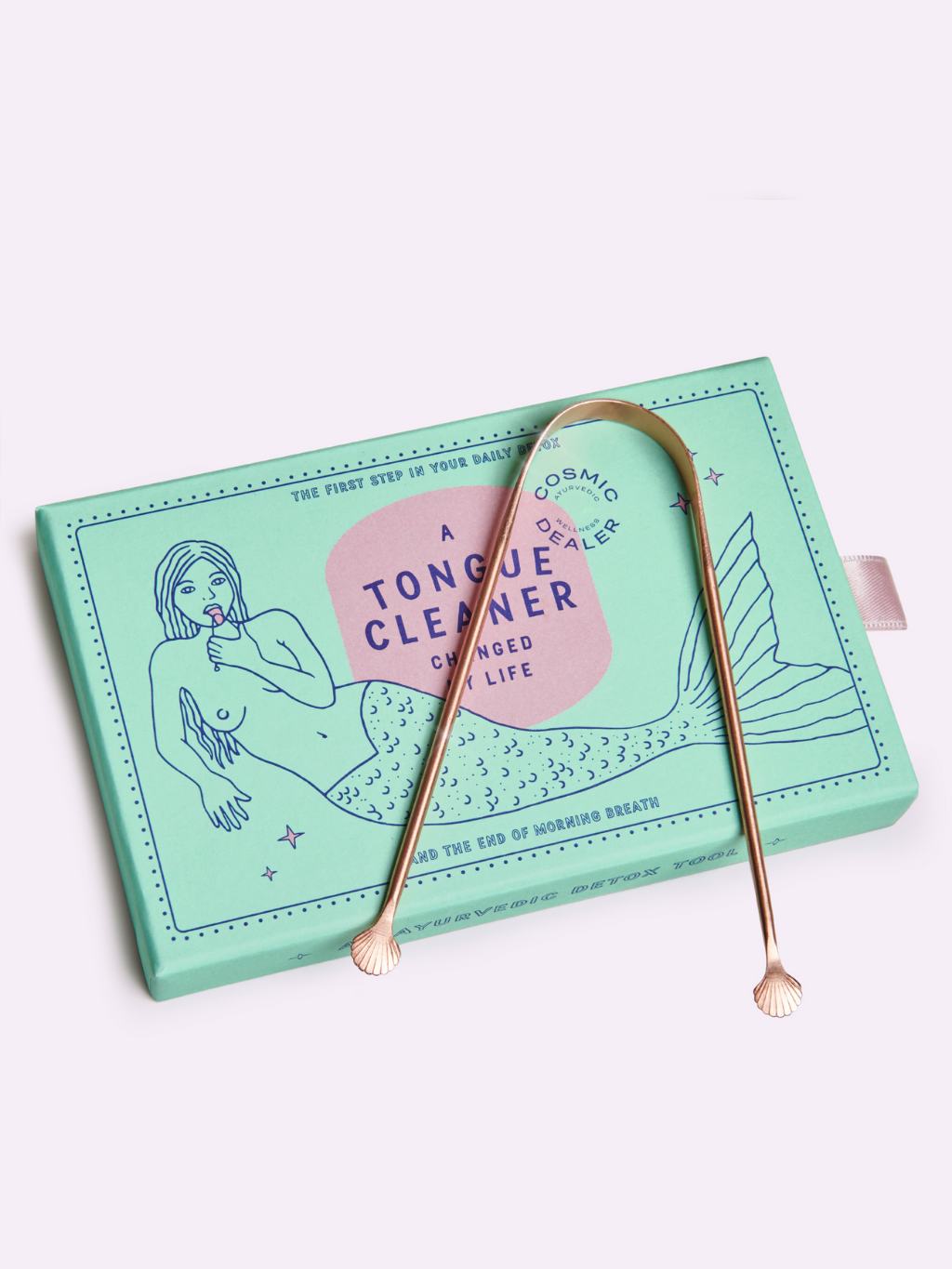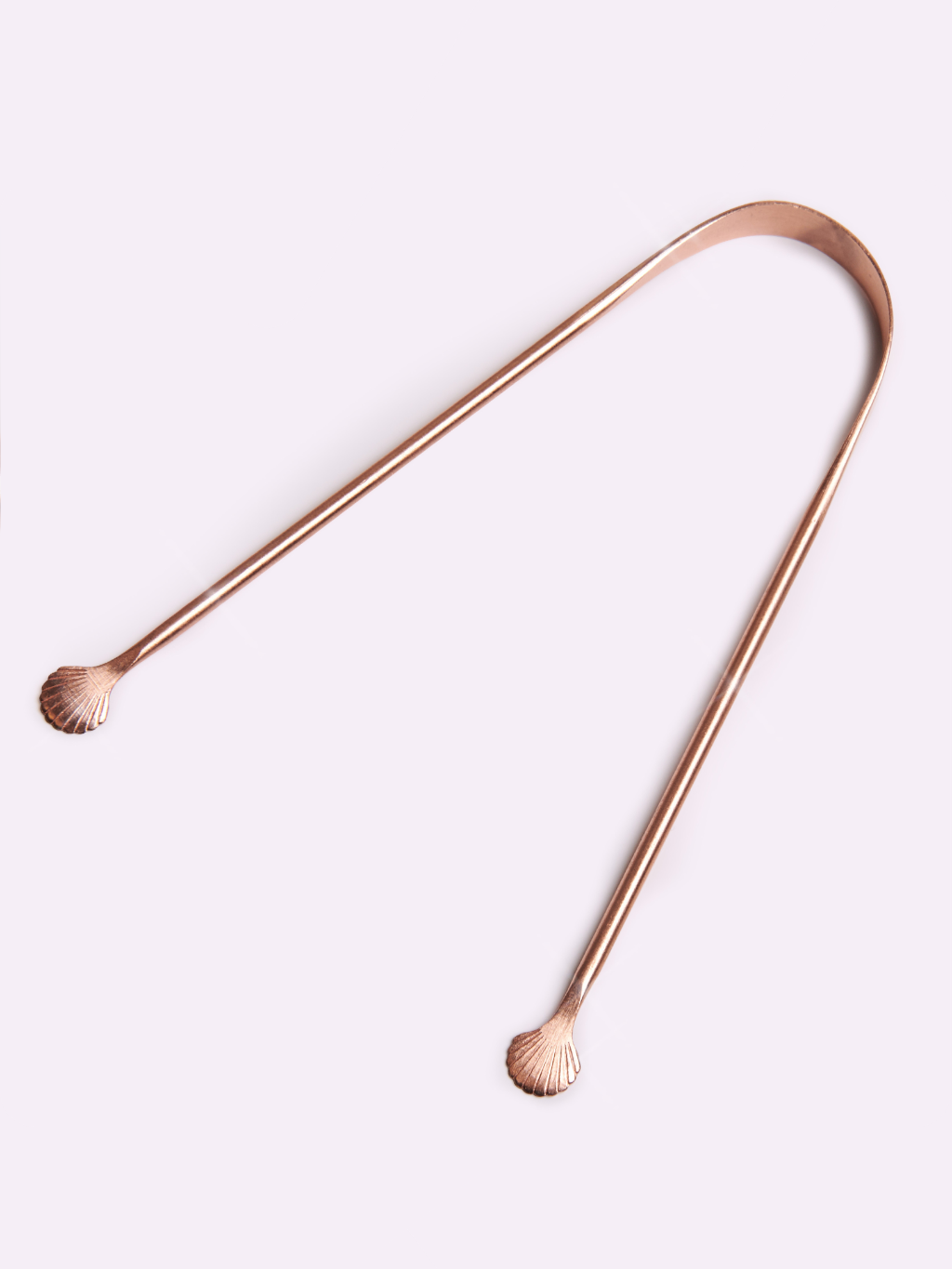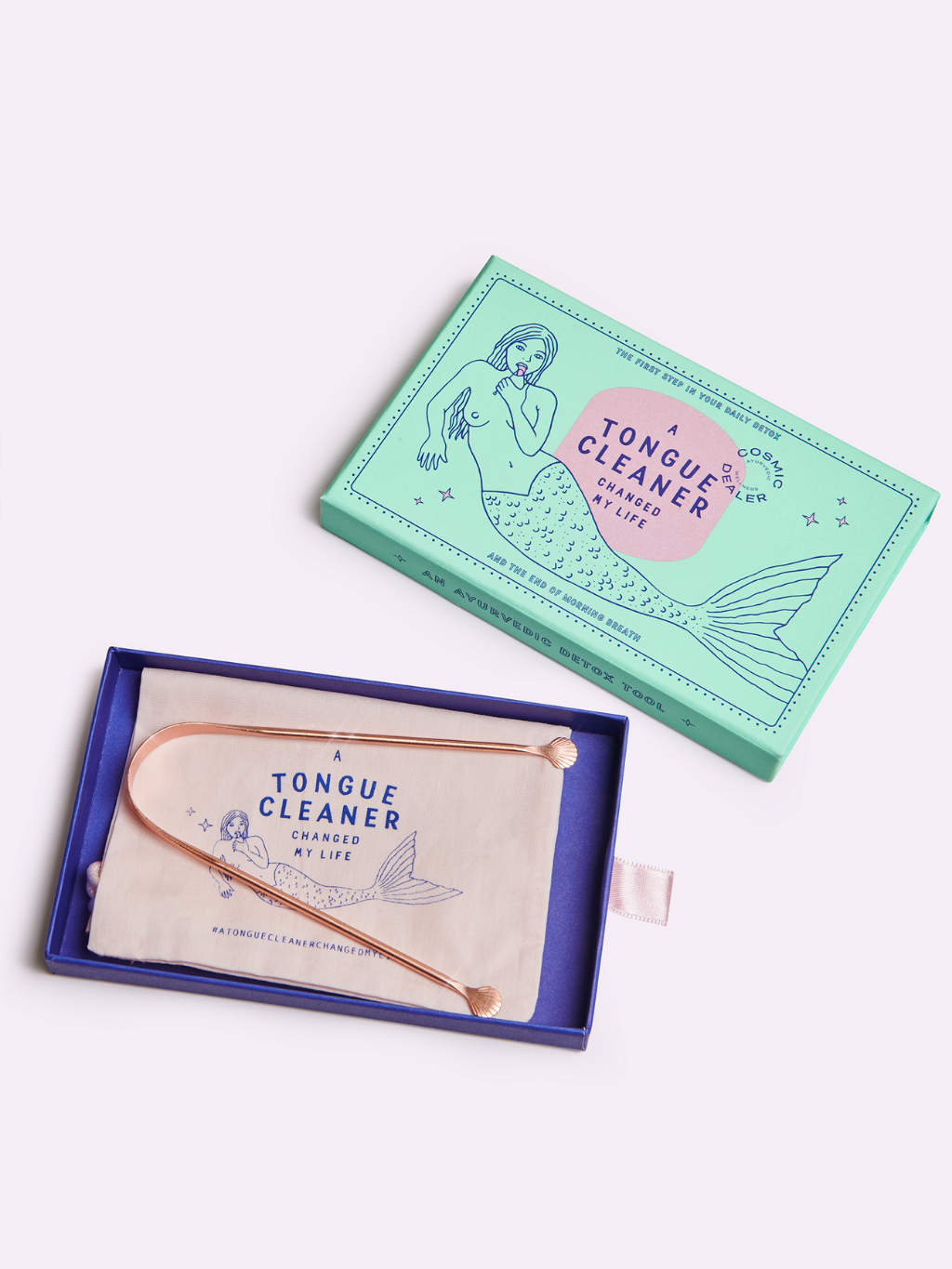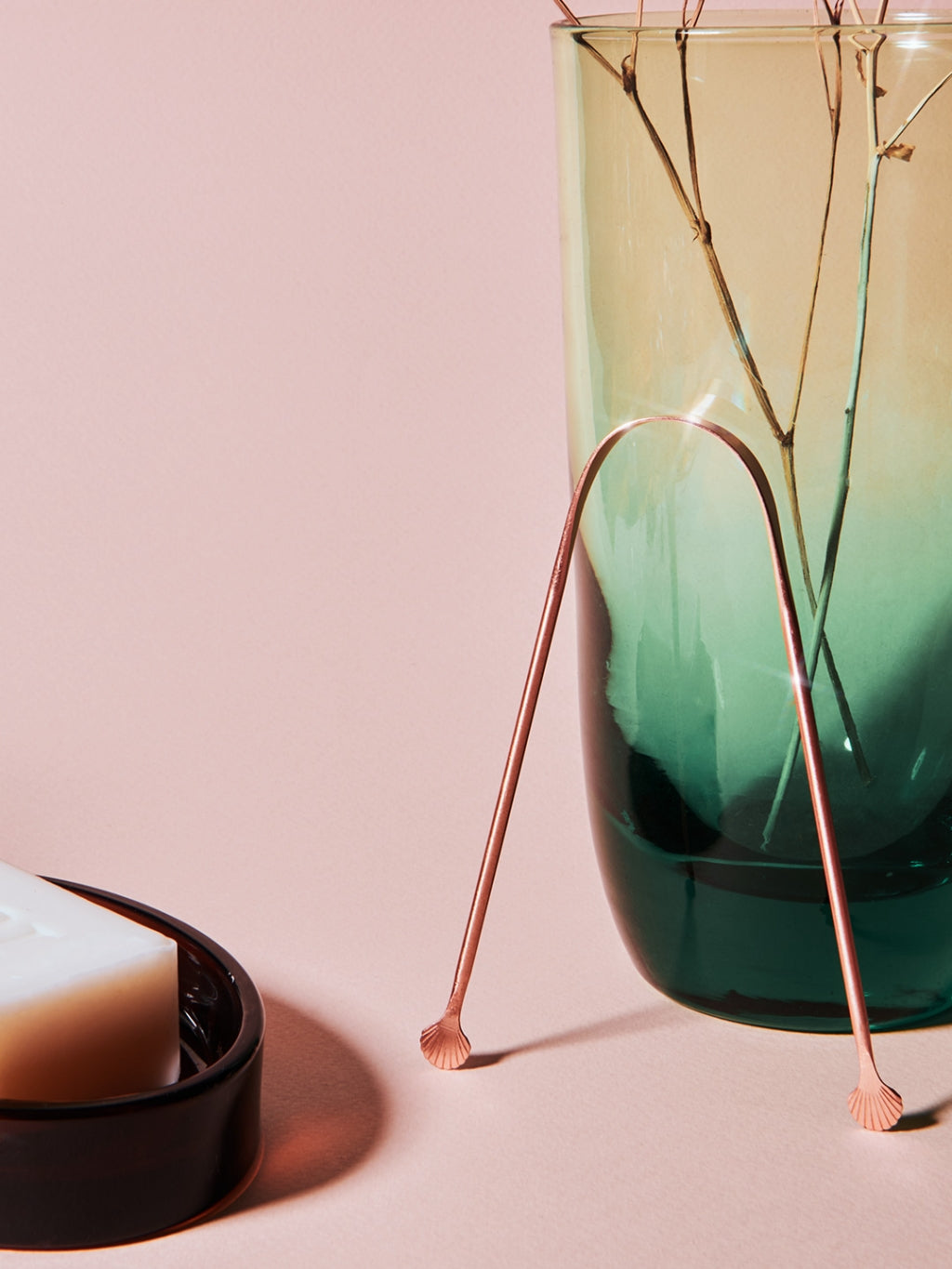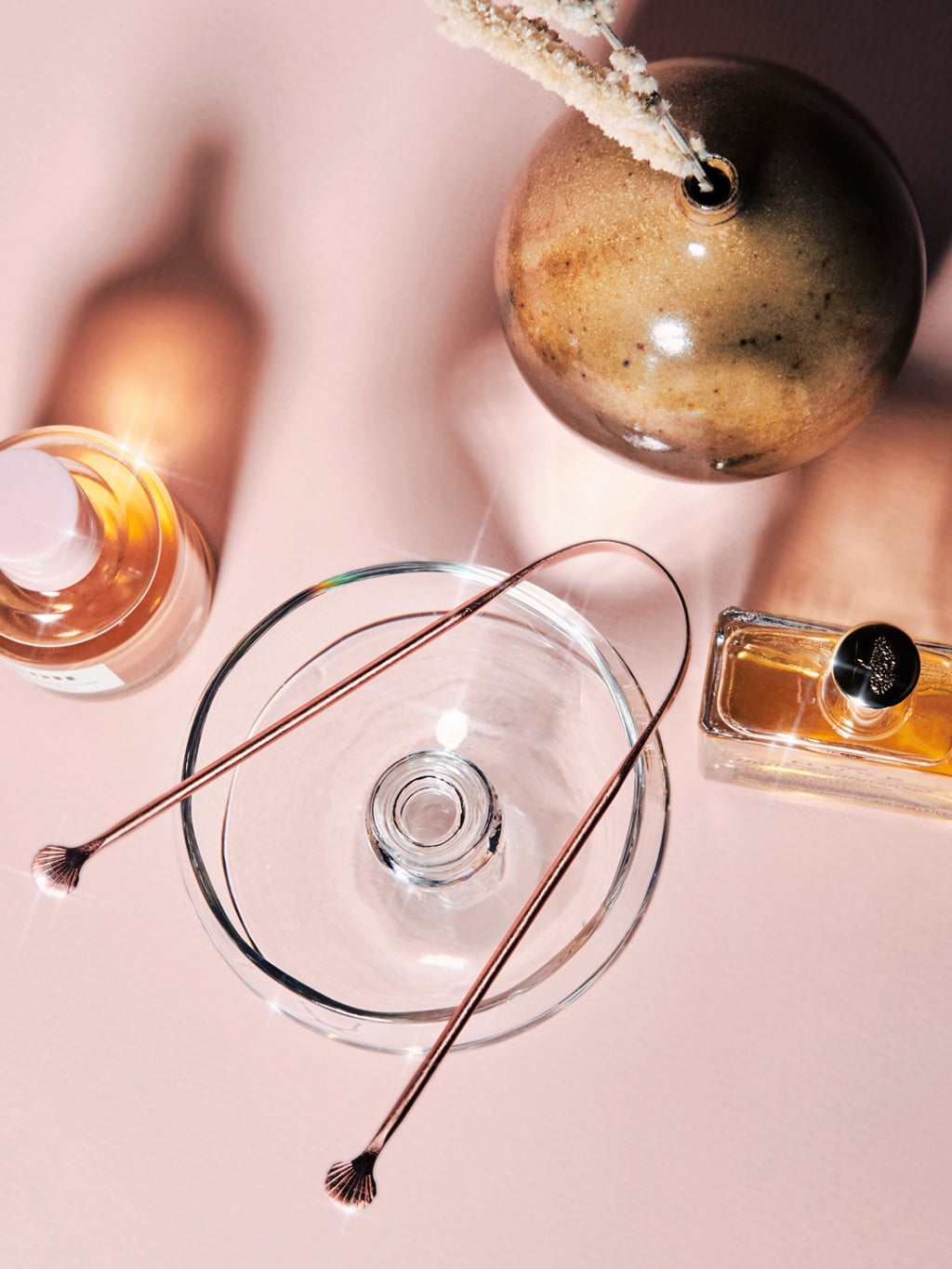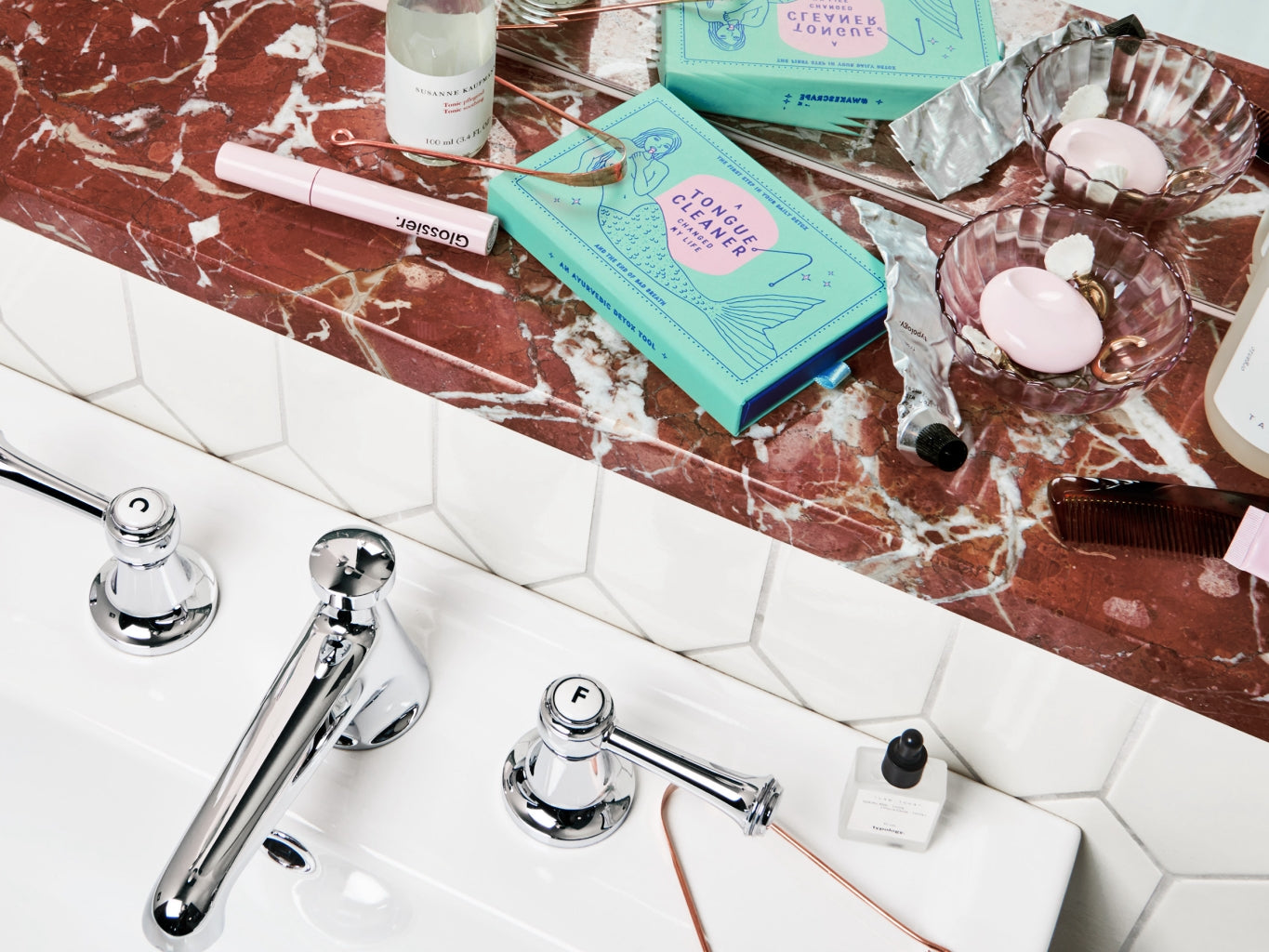 ✴ Cosmic Dealer ✴
A group of curious women exploring the boundaries of how old wisdom can be relevant in our world today. And it turns out 5000 years of Ayurvedic research is pretty damn relevant!
"WE MAKE WELLNESS GOODS, INSPIRED BY AYURVEDA & SPRINKLED WITH COOL"
- Cosmic Dealer
Shop Cosmic Goodness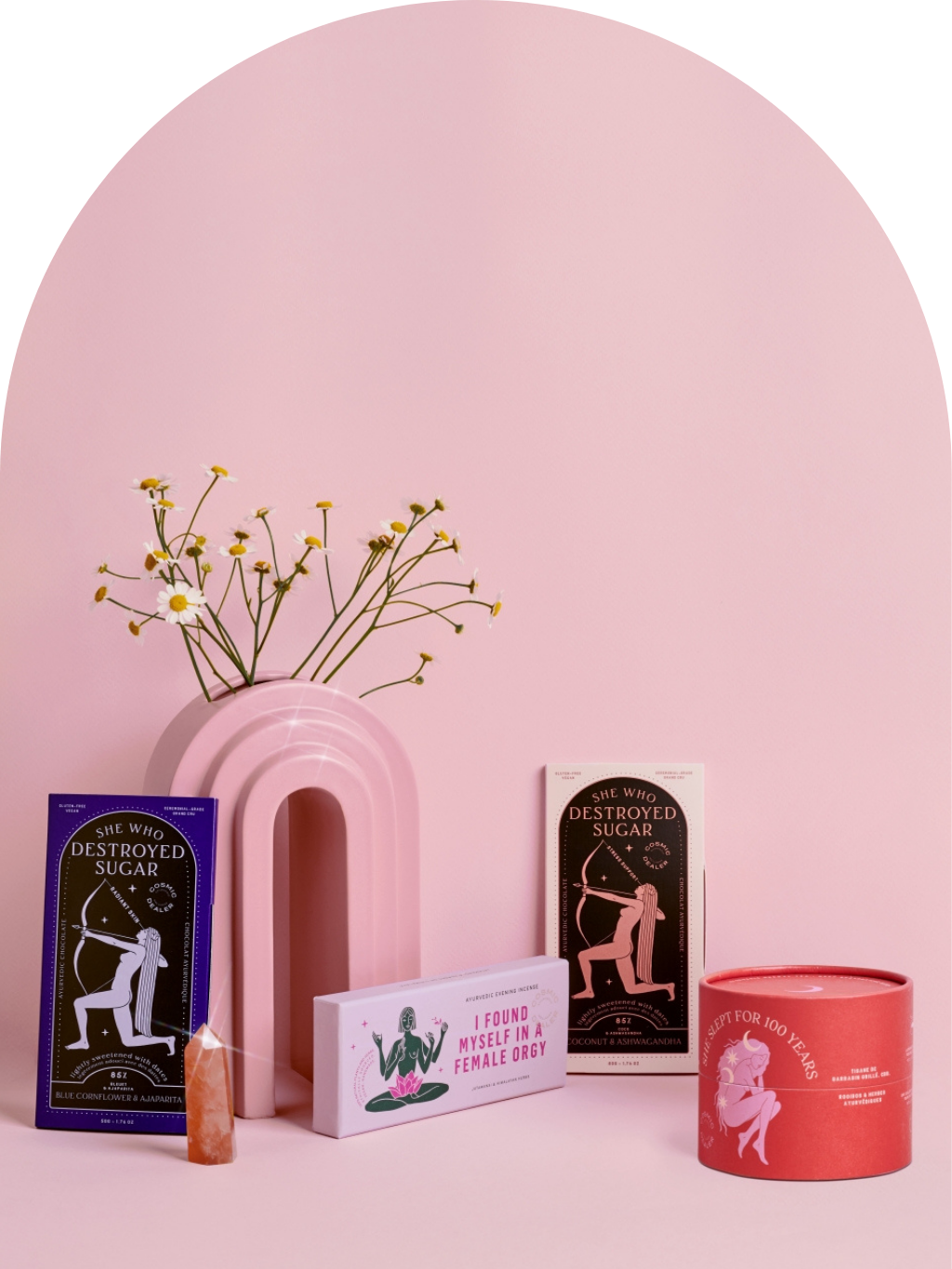 Female-powered Cosmic Dealer looks at Ayurveda through a modern lens, creating functional products that cater to our ever-evolving wellness needs.
⥈
WHAT IS AYURVEDA?
Ayurveda is a holistic mind-body health system developed in ancient India. 
Translated from Sanskrit, Ayurveda means the science of life or knowledge of longevity. 
Have you ever tried meditation? Drunk warm lemon water in the morning? Used a dry brush on your body? Then you've already experienced rituals originating from Ayurveda.
⥈
Based in Paris, France, Cosmic Dealer scours the world to find the best artisans, ateliers, ashrams, gardens and kitchens and together they develop niche wellness products like the high-vibes herbal cacao handmade in Italy, or natural Ayurvedic incense ethically made high in the Himalayan mountains.