Botanical Bouche
A Natural Oil-based Mouthwash Alternative
Regular price
Sale price
€18,50
Unit price
per
Sale
Sold out
Inspired by the traditional Ayurvedic wellness ritual of 'oil pulling', Botanical Bouche is an oil-based mouthwash alternative for healthy gums, holistic oral care, and fresh breath.
✶ Made in France
✶ 100% Natural
✶ Alcohol-free
✶ Convenient spray format
✶ Natural mint taste

⋆ BENEFITS OF OIL PULLING ⋆
'Gandusha' or oil pulling, is a traditional daily Ayurvedic detox ritual practiced to reduce gum inflammation, gently kill an imbalance of bad bacteria in the mouth and freshen breath. Traditionally, oil is swished around the mouth for 20 minutes then spat out.  

But 20 minutes is a long time. We like tradition, but we also like making daily wellness rituals as easy as possible so they fit into our modern lifestyle!
Botanical Bouche is a mix of potent and organic botanical oils that can 'spray and stay' in your mouth (no need to swish or spit out if you don't want to).

Each oil has been carefully selected for its soothing, restorative, and purifying properties to promote pretty pink gums, holistic oral well-being, and beautiful fresh breath.

Apply after breakfast before leaving the house, after a meal, or before bed. Carry in your bag for all-day plant pleasure.

Use in combination with Cosmic Dealer's bestselling mermaid tongue cleaner for 5-star oral wellness:
⋆ WHY IT'S DIFFERENT ⋆ 
Classic mouthwashes (with scary-coloured fluro liquid), certainly leave a feeling of freshness. But the alcohol present in the mouthwash actually dries out the mouth, and bad bacteria love dry mouth conditions, so you eventually end up having worse breath than you started with! #fail. The antibacterial chemicals used can also be too strong for the mouth, and end up killing off both the bad and the good oral bacteria.
⋆ HOW TO USE IT? ⋆
1. As a mouthwash alternative: spray directly in the mouth after you have cleaned your teeth before leaving the house, going to bed, or after a meal. Use tongue to glide the oil over your gums. Let the botanicals gently infuse in your mouth and do their magic. Spit any excess saliva if desired.  

2. As a serum: spray a few times on your toothbrush and very gently brush your gums.

3. As a deep cleaning detox: spray in your mouth before flossing to clean deeper into gums.
⋆ INGREDIENTS ⋆
Hemp, Inca Inchi & Clove oils: known for their anti-inflammatory properties.

Sesame & Cardamom oils: renowned as gentle anti-bacterial oils for the oral microbiome.
Spearmint oil: for beautiful fresh breath.
INCI: Cannabis Sativa (Hemp) Seed Oil, Sesamum Indicum (Sesame) Seed Oil, Plukenetia Volubilis (Inca Inchi) Seed Oil, Mentha Spicata (Spearmint) Leaf Oil, Eugenol*, Limonene*, Elettaria Cardamomum (Cardamom) Seed Oil, Linalool*, Eugenia Caryophyllus (Clove) Stem Oil, Citral*, Geraniol*.
* Naturally present in essential oils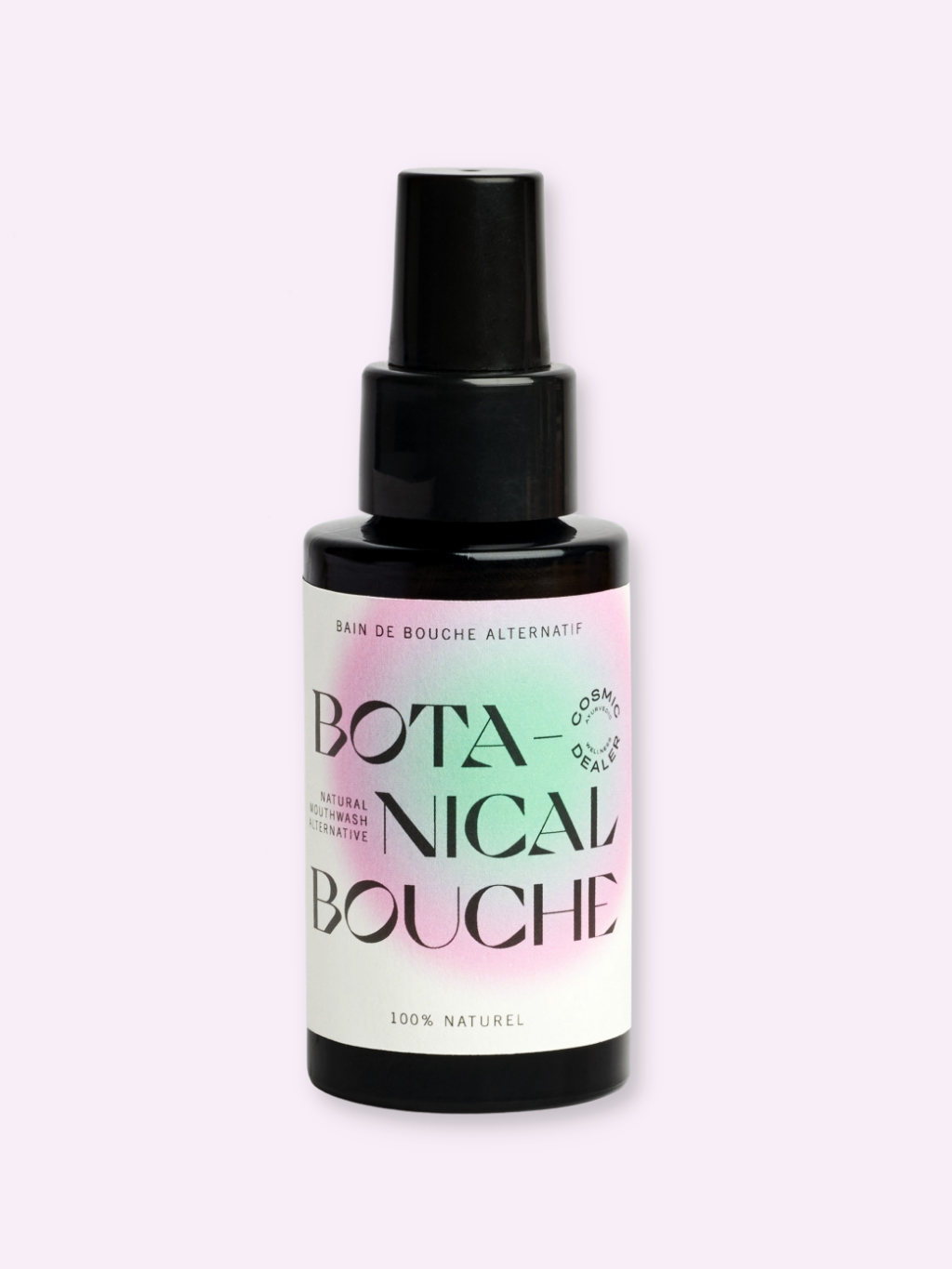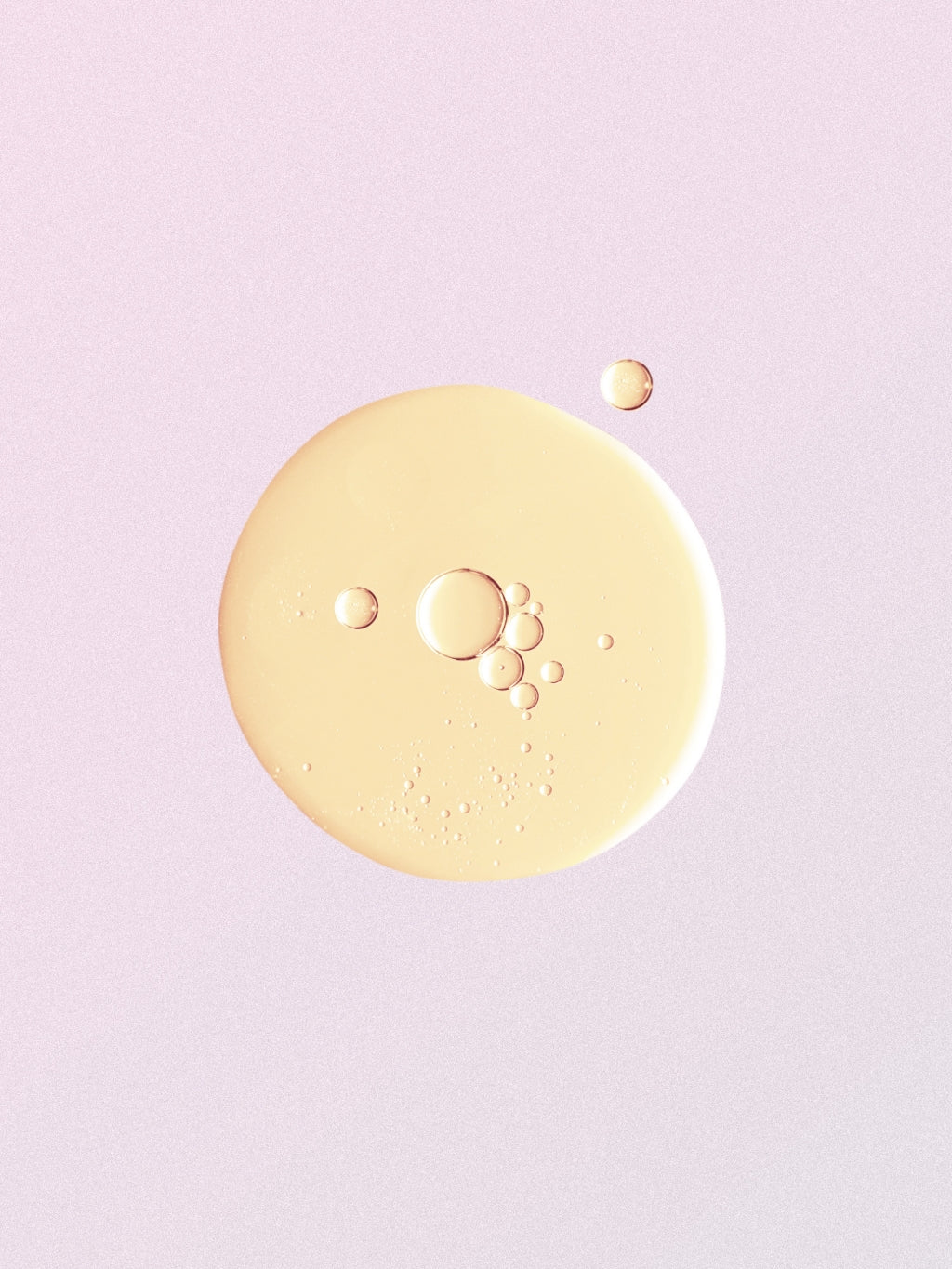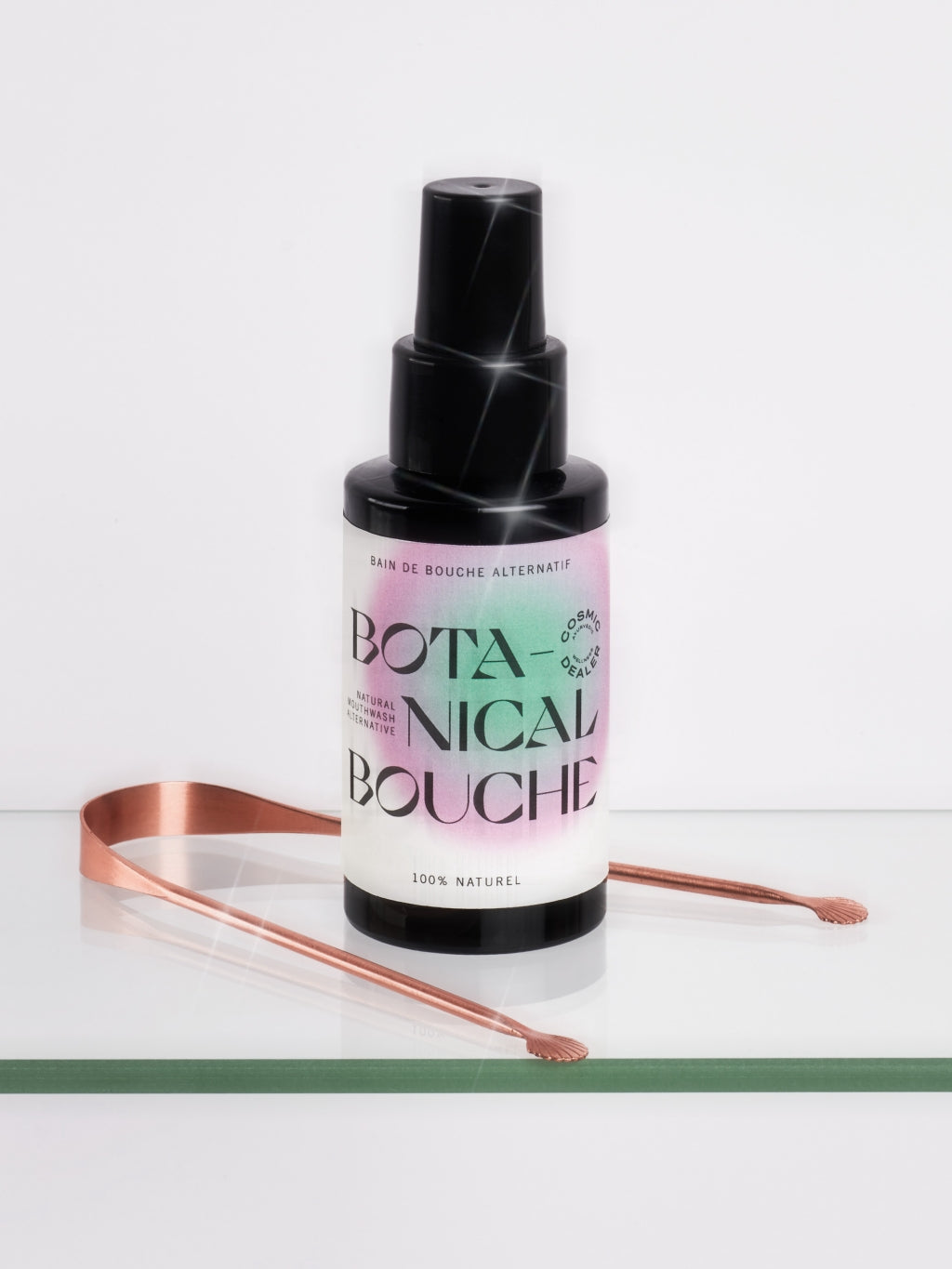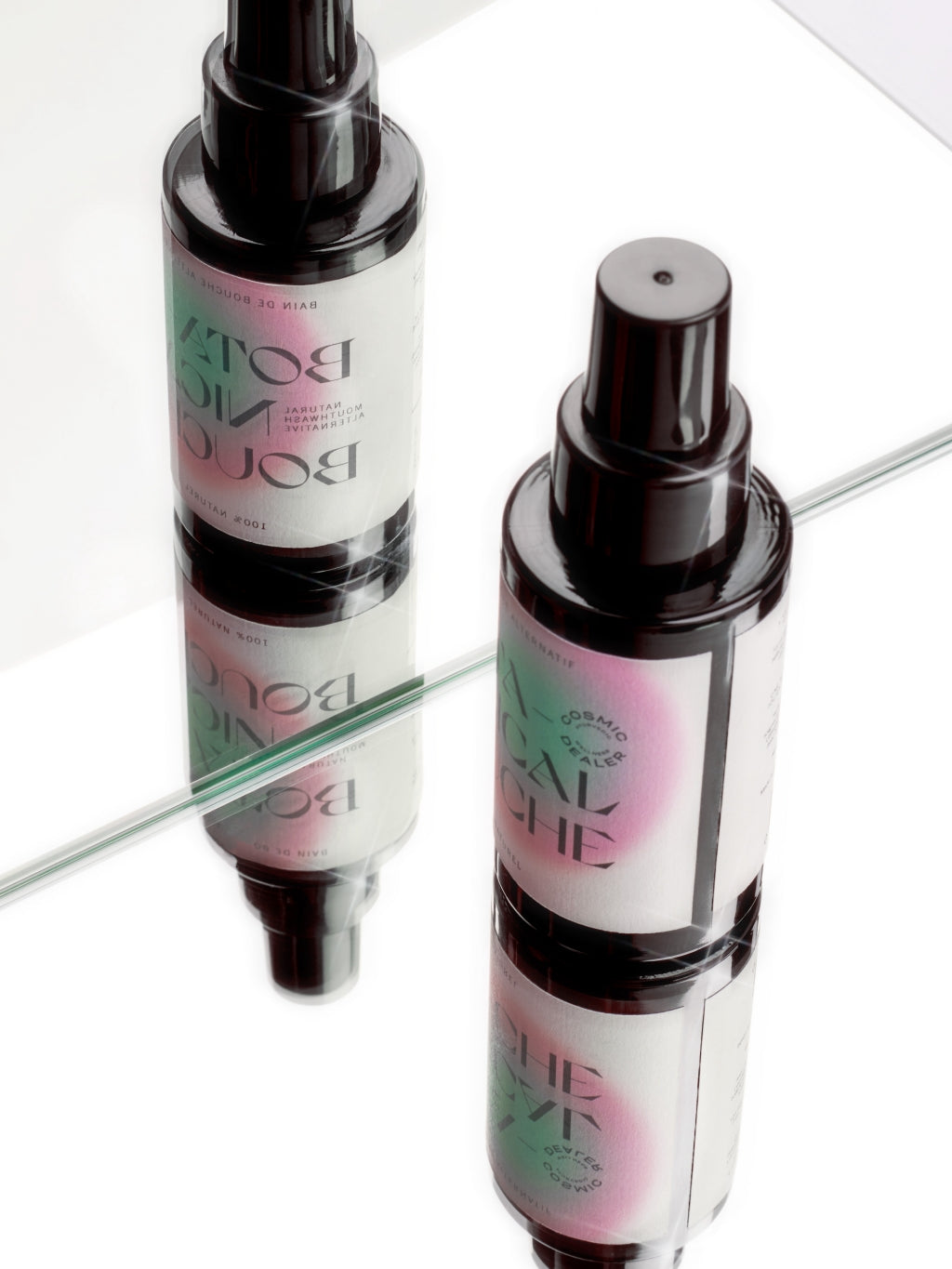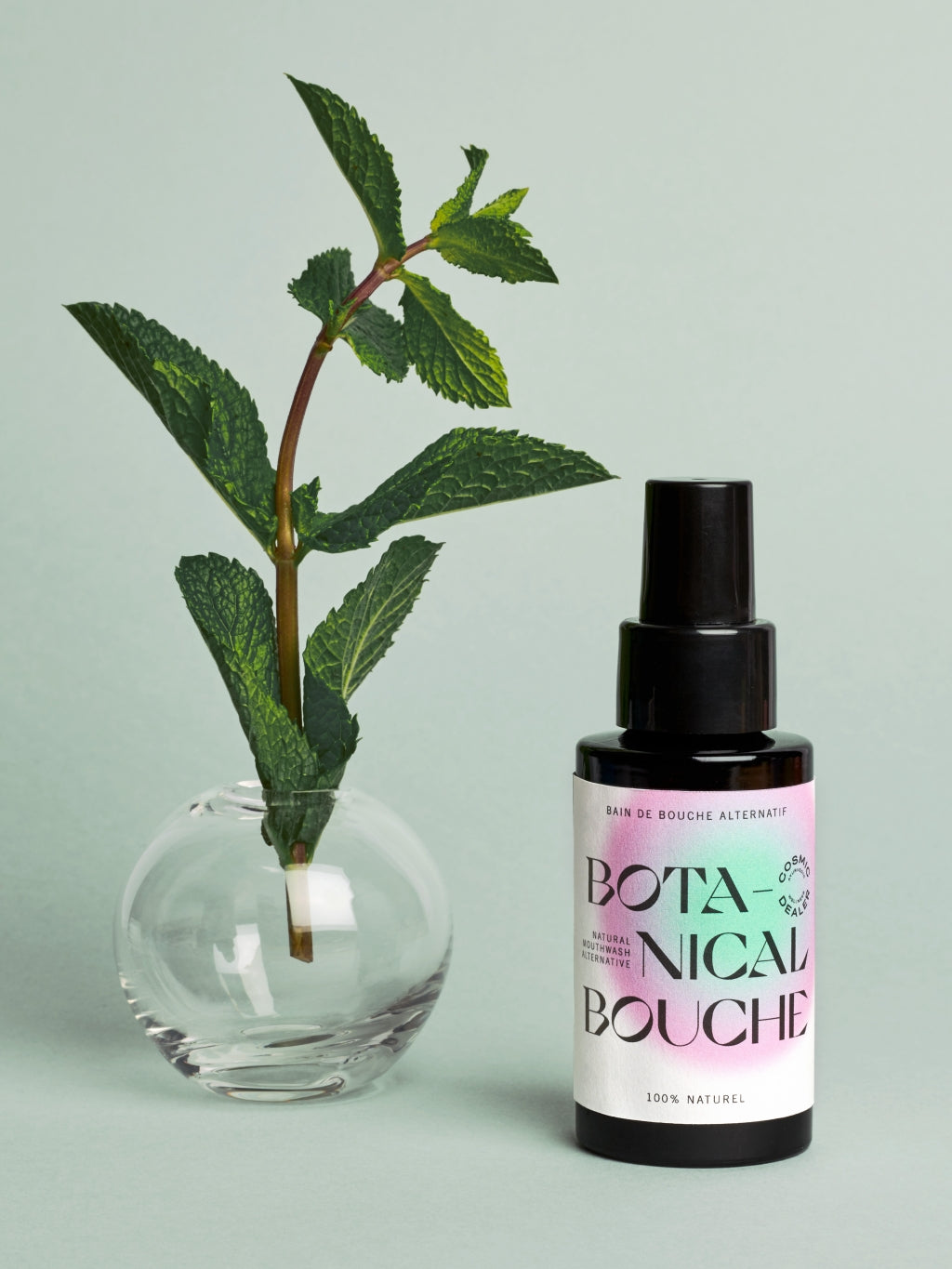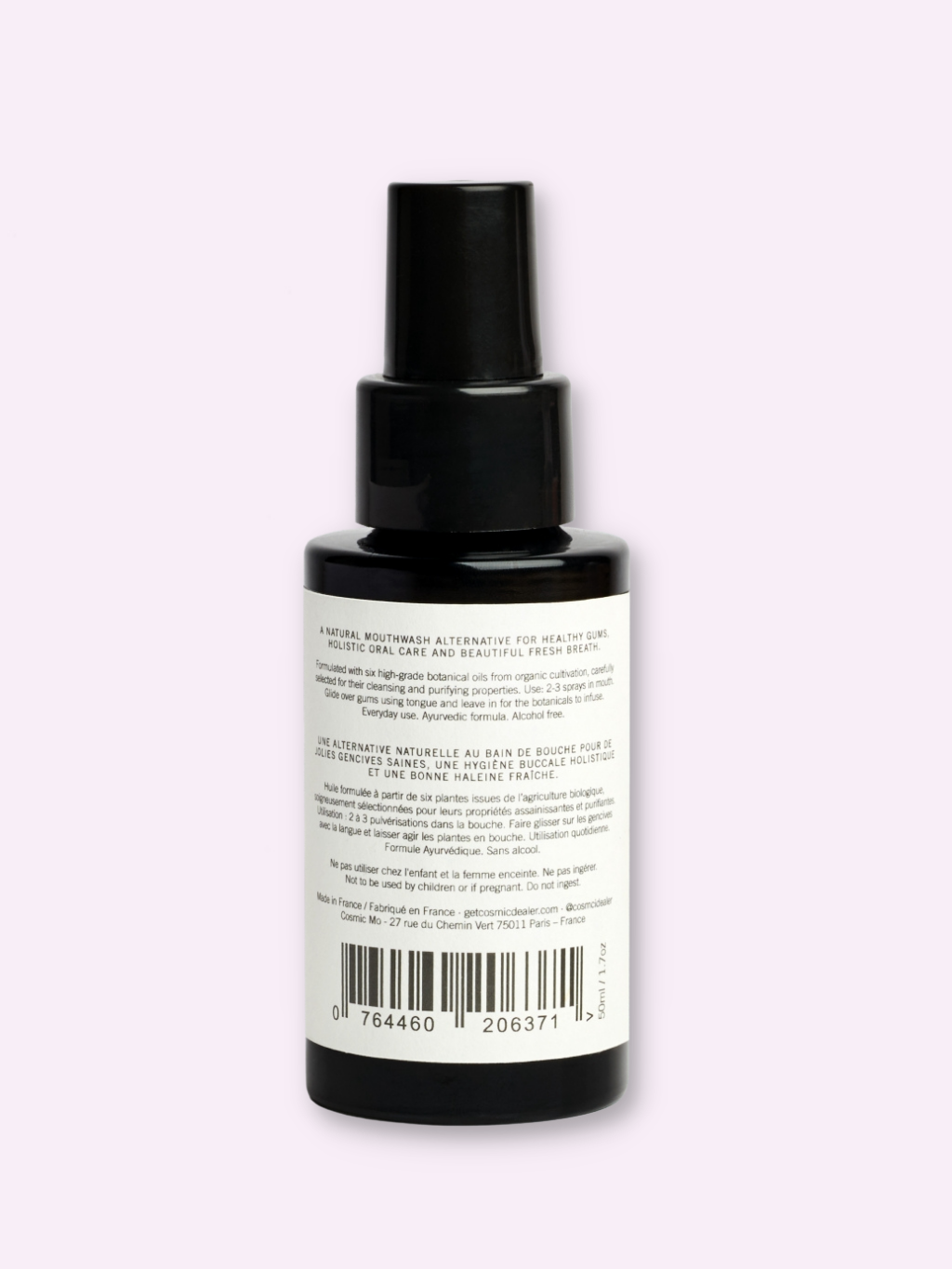 ✴ Cosmic Dealer ✴
A group of curious women exploring the boundaries of how old wisdom can be relevant in our world today. And it turns out 5000 years of Ayurvedic research is pretty damn relevant!
"WE MAKE WELLNESS GOODS, INSPIRED BY AYURVEDA & SPRINKLED WITH COOL"
- Cosmic Dealer
Shop Cosmic Goodness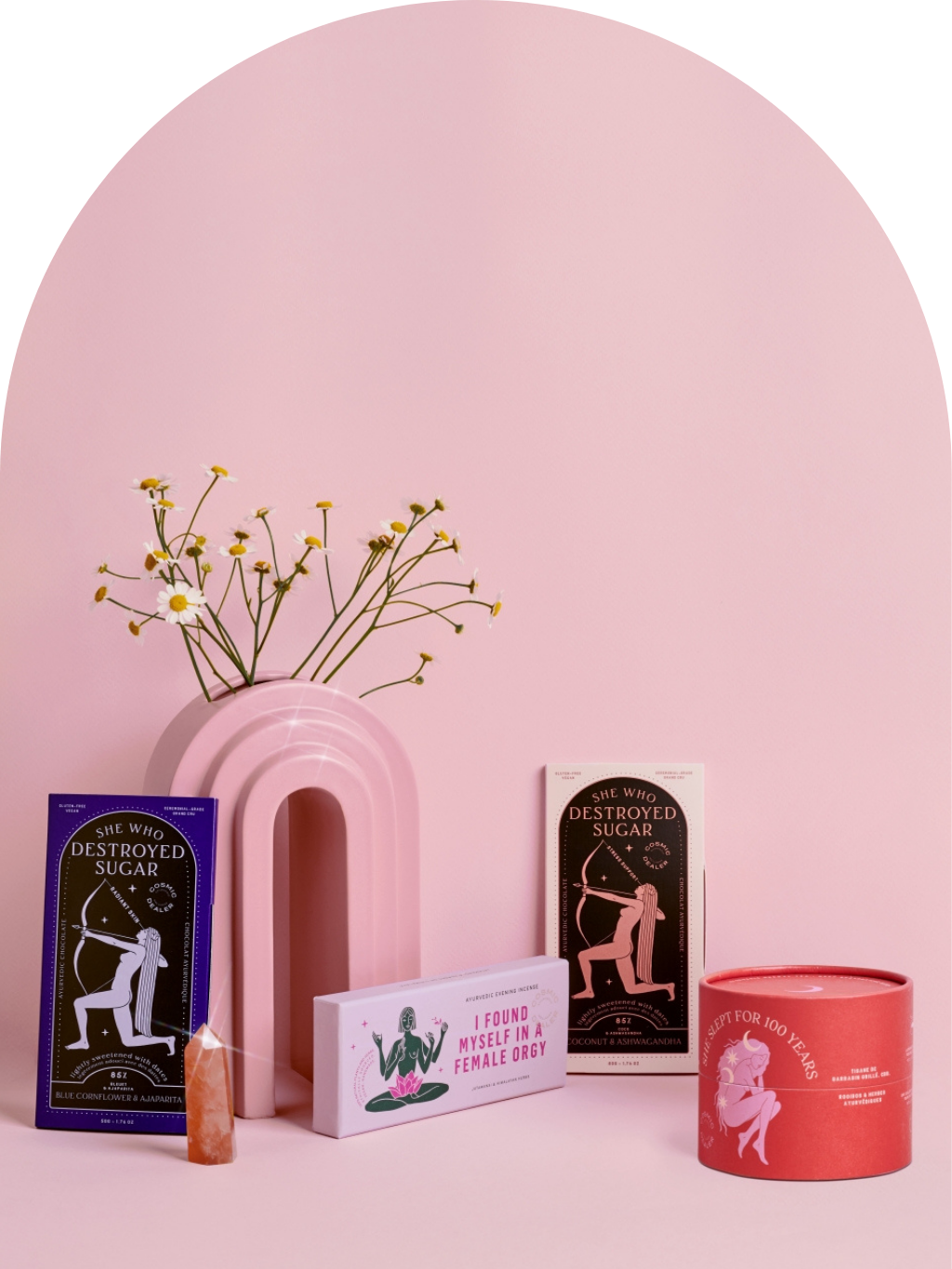 Female-powered Cosmic Dealer looks at Ayurveda through a modern lens, creating functional products that cater to our ever-evolving wellness needs.
⥈
WHAT IS AYURVEDA?
Ayurveda is a holistic mind-body health system developed in ancient India. 
Translated from Sanskrit, Ayurveda means the science of life or knowledge of longevity. 
Have you ever tried meditation? Drunk warm lemon water in the morning? Used a dry brush on your body? Then you've already experienced rituals originating from Ayurveda.
⥈
Based in Paris, France, Cosmic Dealer scours the world to find the best artisans, ateliers, ashrams, gardens and kitchens and together they develop niche wellness products like the high-vibes herbal cacao handmade in Italy, or natural Ayurvedic incense ethically made high in the Himalayan mountains.