Regular price

Sale price

€16,00

Unit price

per

Regular price

Sale price

€16,00

Unit price

per

Regular price

Sale price

€16,00

Unit price

per
☽ Purnama Rituals ☾
To make your daily rituals a bit more magical!
Purnama in Bahasa Indonesian means full moon, infinity, and perfection. Purnama Rituals is an act of appreciation of nature, moon phases and rituals associated with them, but also the perfection of nature in itself.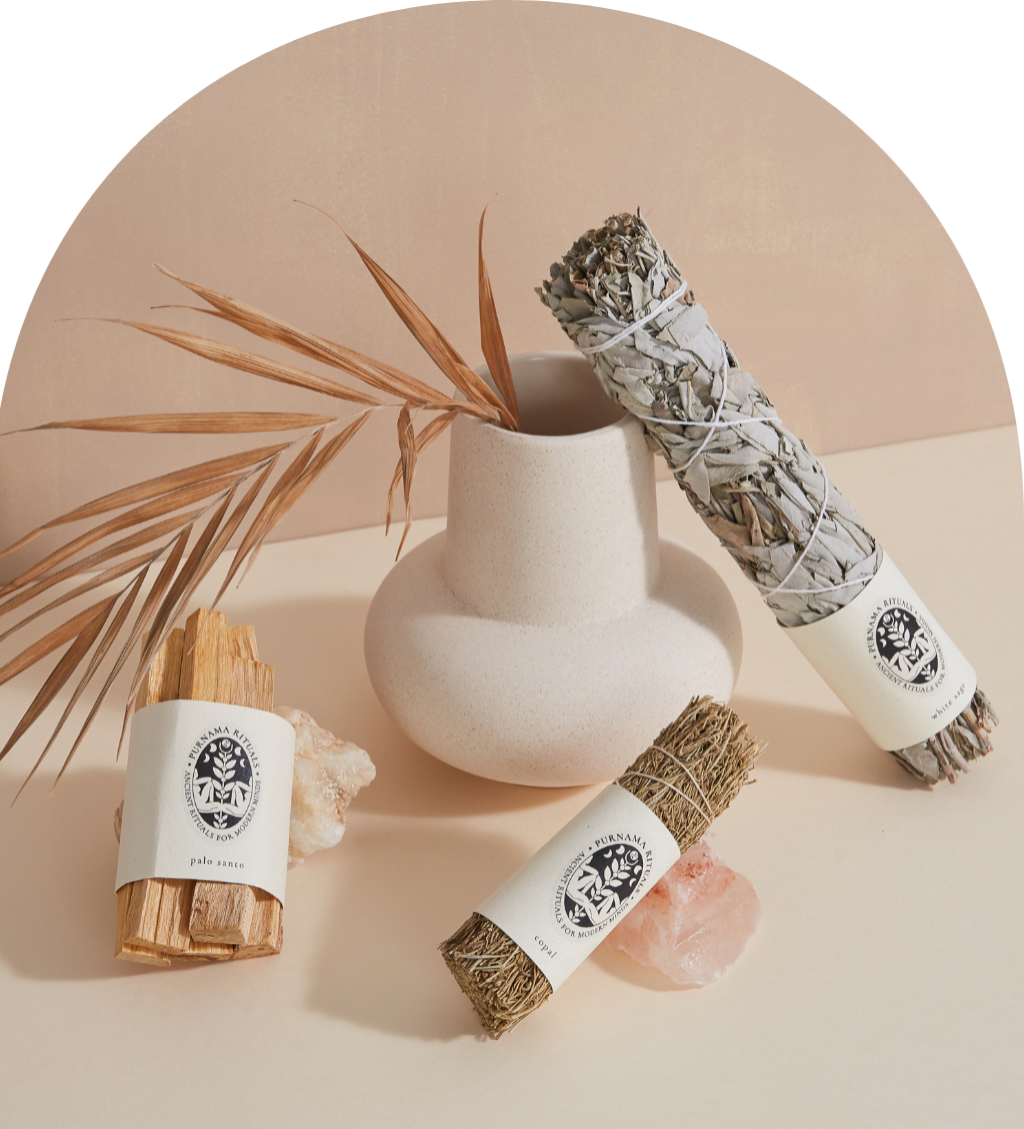 Through our senses we are able to create space for meeting ourselves. Some find that space through the sense of smell, which is why Purnama Rituals specializes in aromatherapeutic, fragrant, plant-based incense.
⥈
Purnama Rituals strives to create a place full of appreciation, respect and connection to nature – not only by accessing it through the use of plants, but also finding it deep within each of us.
⥈
The incense is all natural & contains no additional ingredients. The herbs come from natural habitats & are collected by hand in a way that does not violate their natural environment. Purnama Rituals strives to bring you the absolute best quality products, sourced mindfully & ethically.
Other brands you might love ♥