Japanese Incense - Grounding Presence
Japanese Incense With Cherry Blossoms, Sandalwood & Cypress
Regular price
Sale price
€16,00
Unit price
per
Sale
Sold out
✽ ✽ ✽
Grounding Presence - fragrance and properties
Discover the scent of Japanese cherry blossoms, sandalwood and fresh cypress. The Grounding Presence incense is soothing, centering, grounding and sensual. The scent is fresh and floral and slightly woodsy. The fragrant notes of sandalwood and cypress gives it a deep, earthy and sweet undertone that soothes and centers. The incense is prepared with all natural ingredients, blended together to create a high quality, fully natural product.
Japanese incense sticks
Traditional incense is characterized by heavy fragrance and smoke. Some people swear by it, but for those who prefer a softer everyday burn, we suggest Japanese incense. These all-natural incense sticks have a much subtler scent and are less smokey than many of the other incense. Kōdō, meaning Way of Incense, is the Japanese art of using and appreciating incense as a ritual, in a way similar to the well-known tea ceremony. Kōdō ceremony includes all the aspects of appreciation for incense, from the tools used to burn them, to the art of recognizing and appreciating various notes and scents.
Passed down since the fifteenth century, the traditional "Ten Virtues of Koh" lists the benefits of proper and correct use of high quality incense:
感格鬼神 : Sharpens the senses

清浄心身 : Purifies the body and the spirit

能払汚穢 : Eliminates pollutants

能覚睡眠 : Awakens the spirit

静中成友 : Heals loneliness

塵裏愉閑 : Calms in turbulent times

多而不厭 : Is not unpleasant, even in abundance

募而知足 : Even in small amounts is sufficient

久蔵不朽 : Does not go bad

常用無障 : Is not harmful even with common use
In Japanese culture, to this day there is a strong relationship and a holistic approach between the fragrant scent, the senses, the human spirit, and nature. There is a level of ceremony, spirituality and mindfulness that is central to this practice.
The traditional Japanese incense is prepared from selected plants & aromatic spices, and is completely natural and safe. Made in accordance with ancient traditional formulas.

How to use?
Hold the incense at a 45 degree angle and light it. Allow a moment for the flame to catch, then blow it out.
Let it burn in an incense holder. 
Warning:
• Never leave a lit incense alone whilst burning
• Do not use on exposed surfaces as may cause Ash burns and staining
• Clean incense holders regularly to prevent staining
• Keep away from children
• Please do not burn incense if pregnant or have breathing problems
• Please insure incense is extinguished completely and properly before putting away
The package contains 15 incense sticks.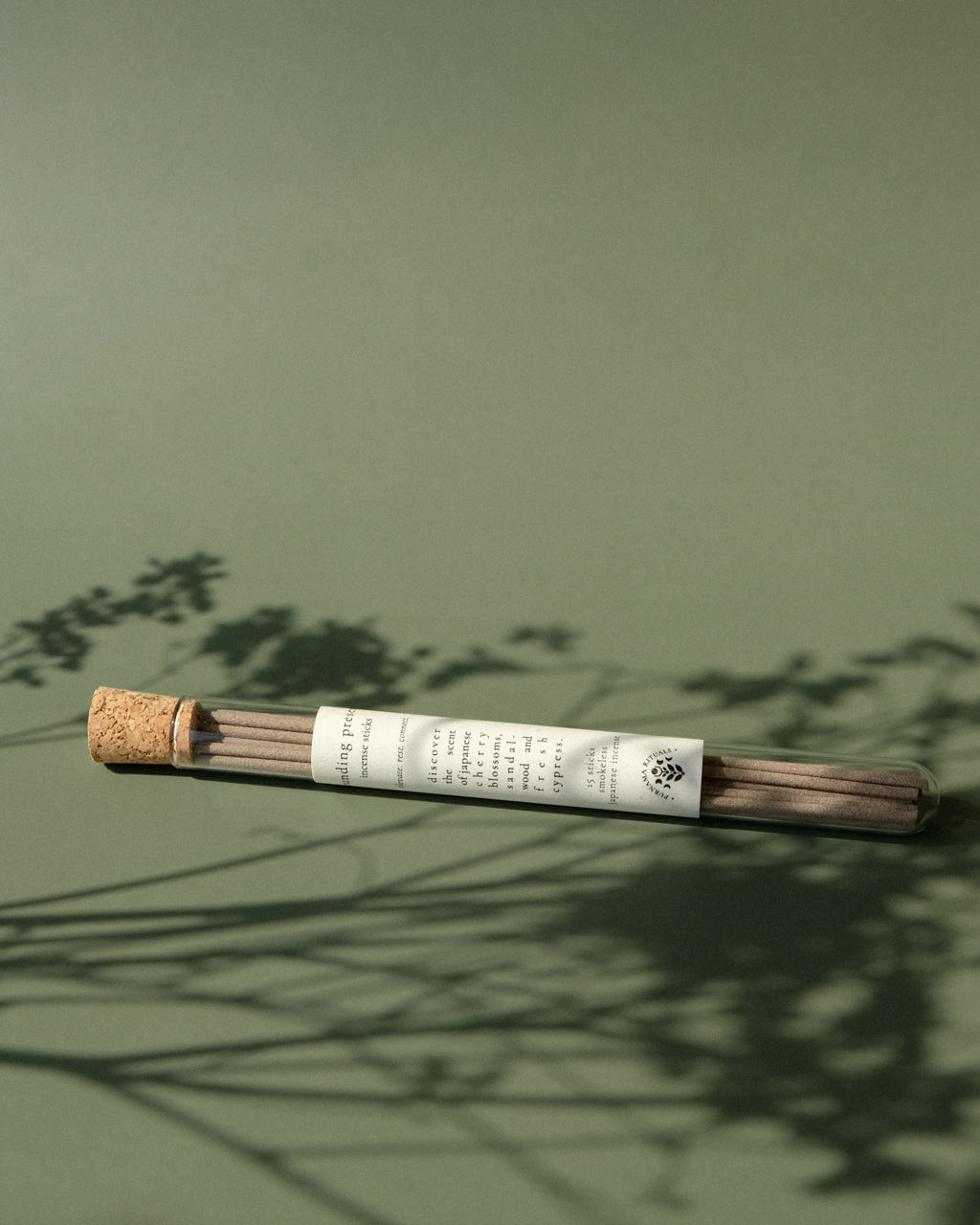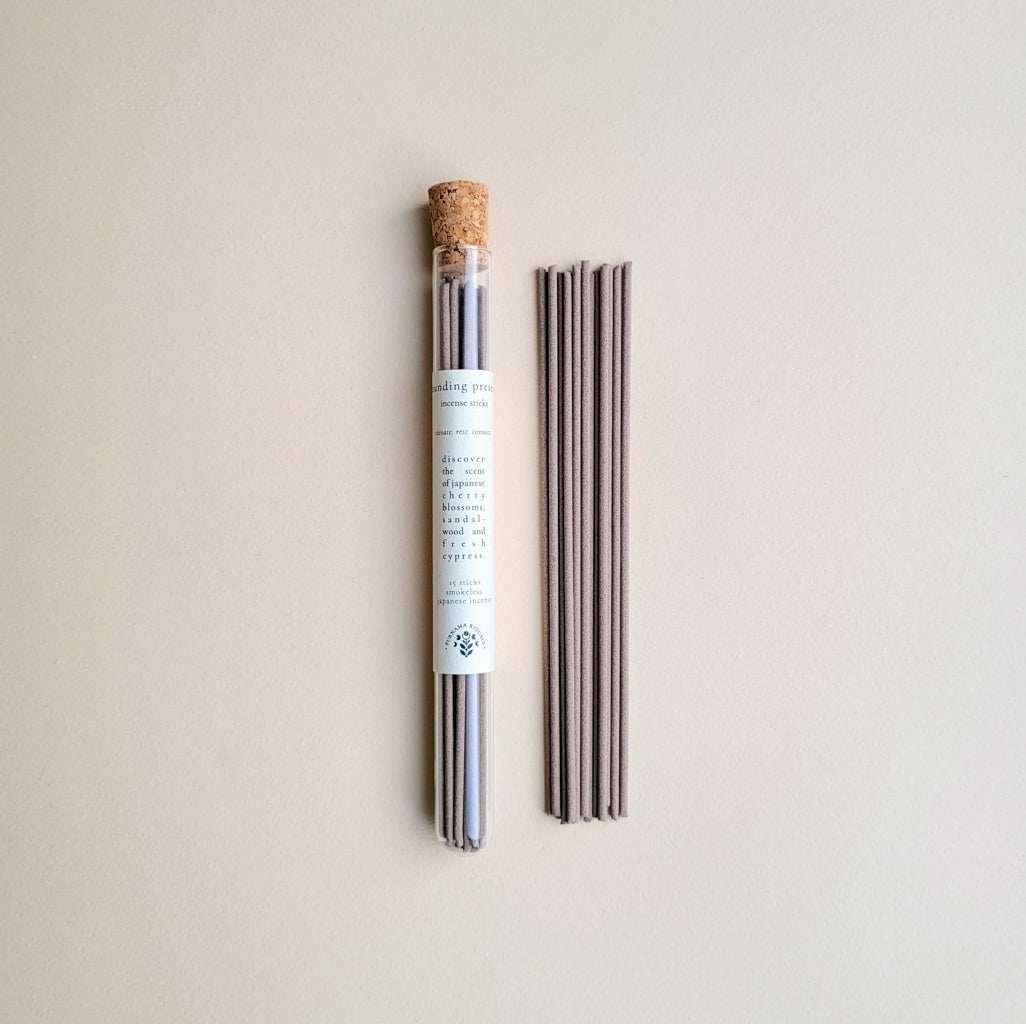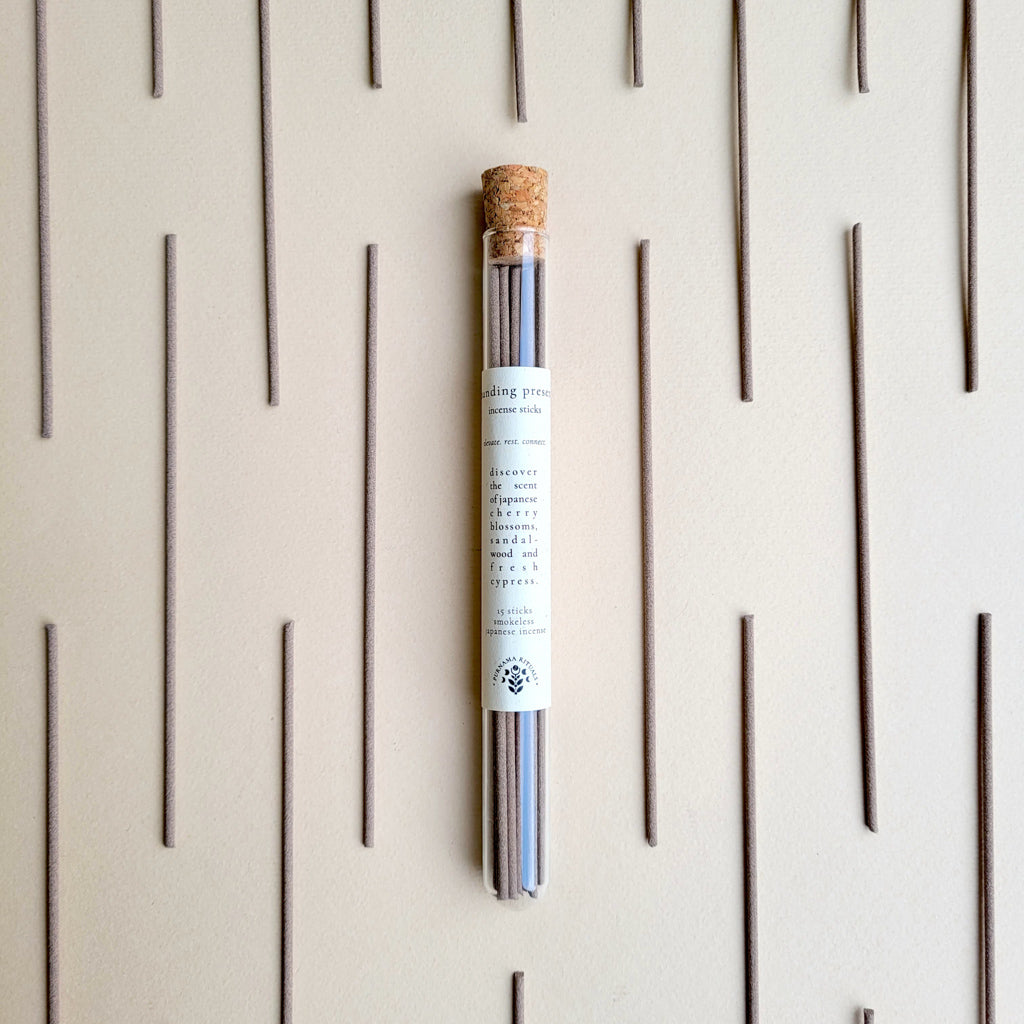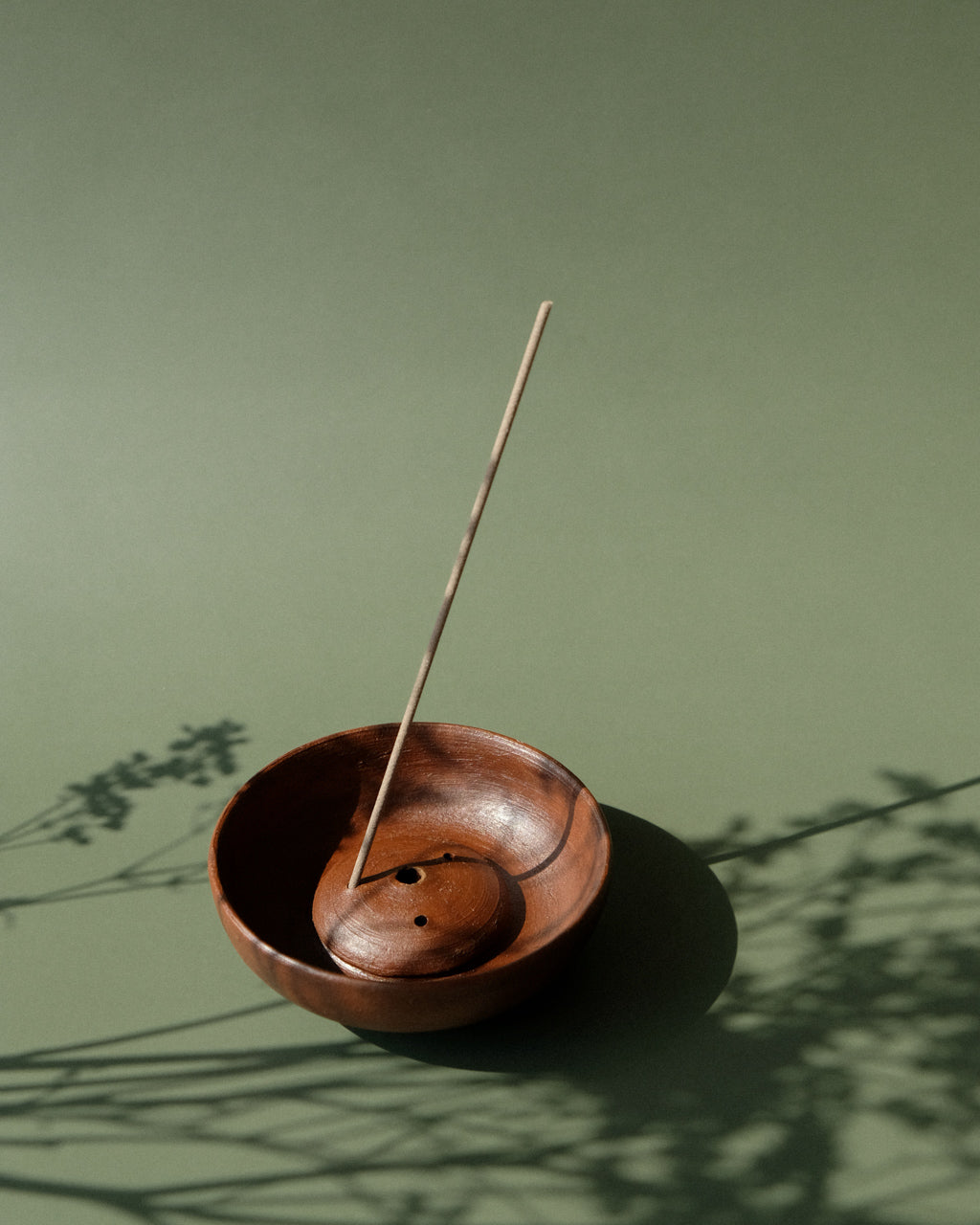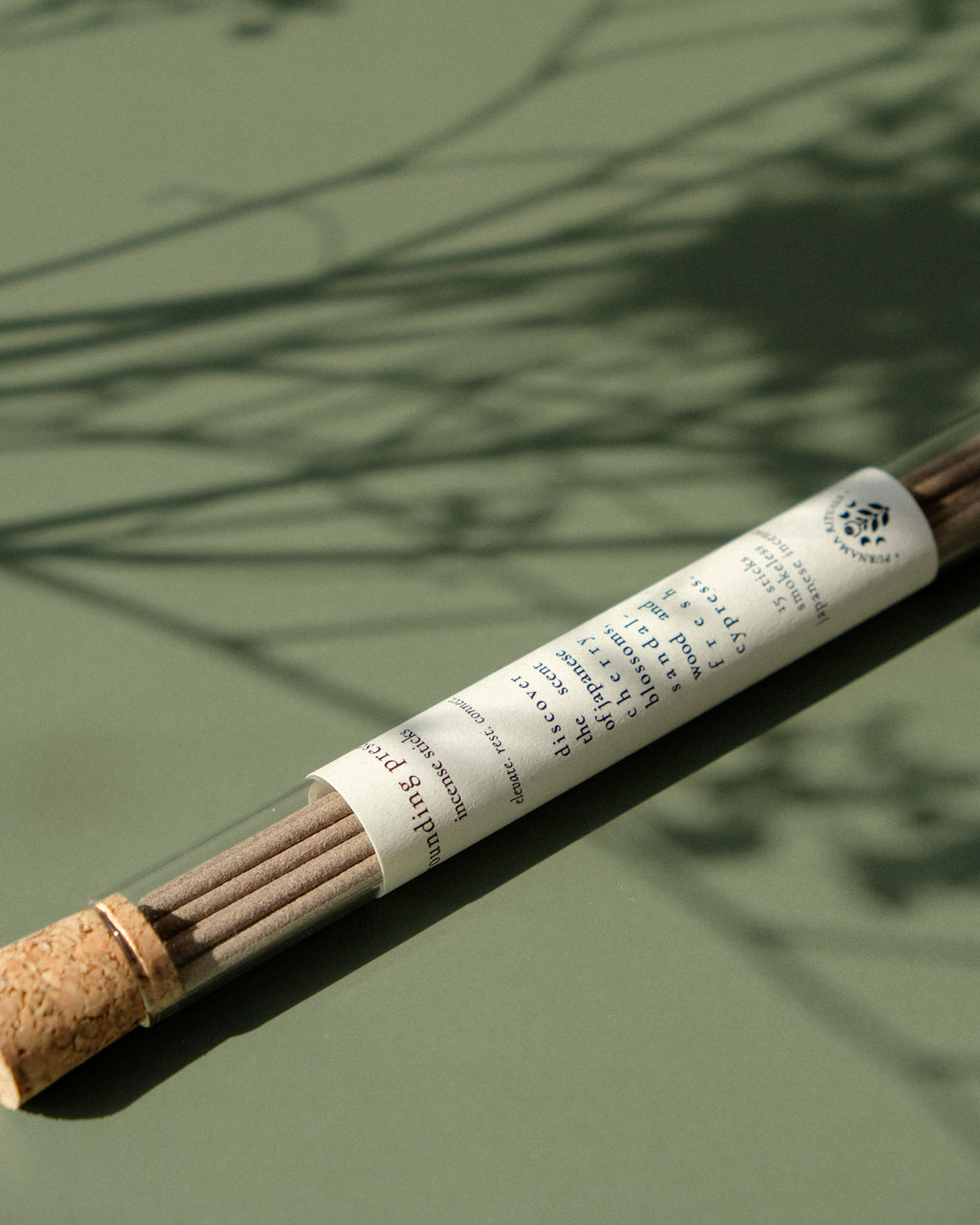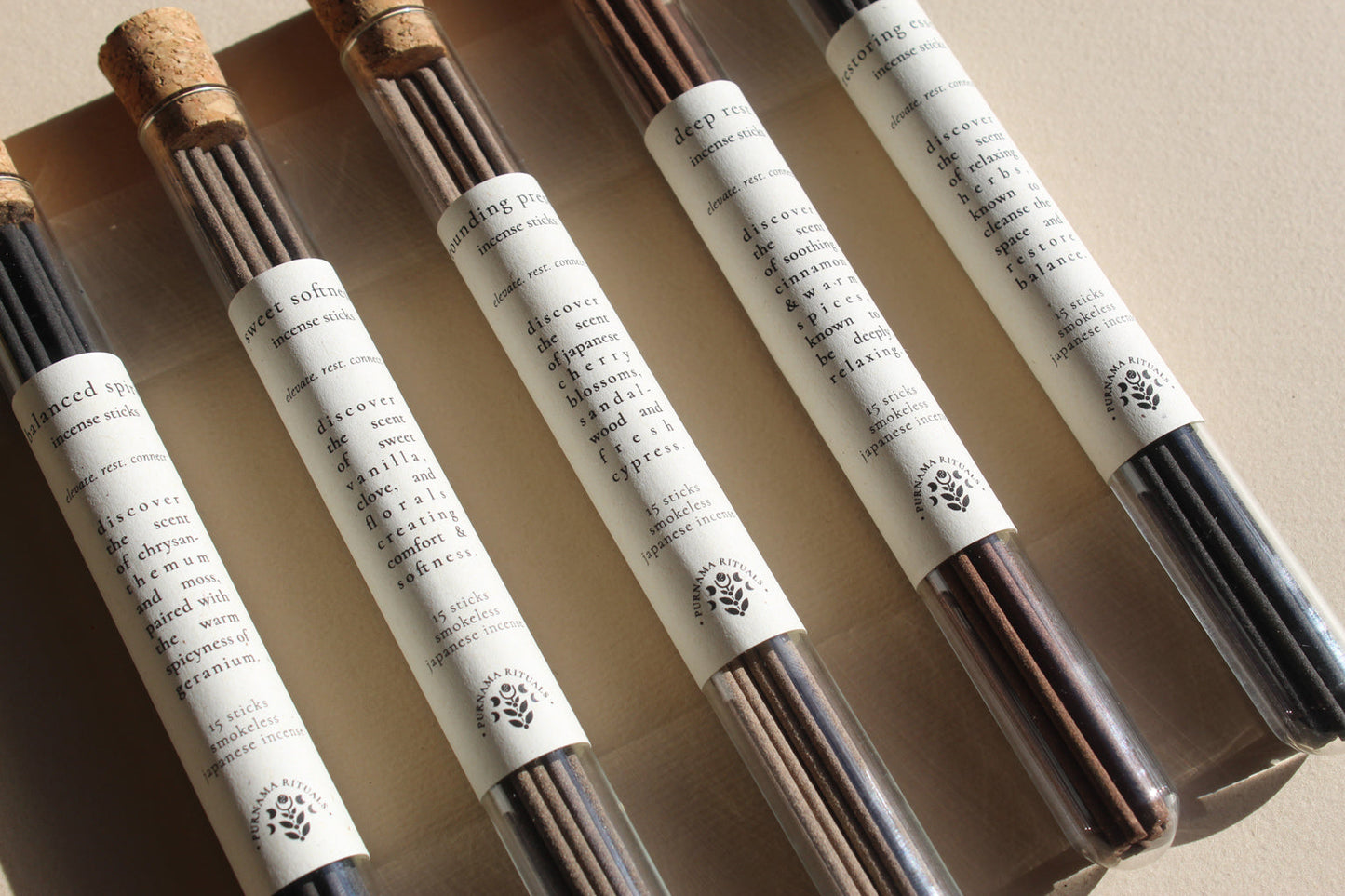 ☽ Purnama Rituals ☾
To make your daily rituals a bit more magical!
Purnama in Bahasa Indonesian means full moon, infinity, and perfection. Purnama Rituals is an act of appreciation of nature, moon phases and rituals associated with them, but also the perfection of nature in itself.
Create Your Ritual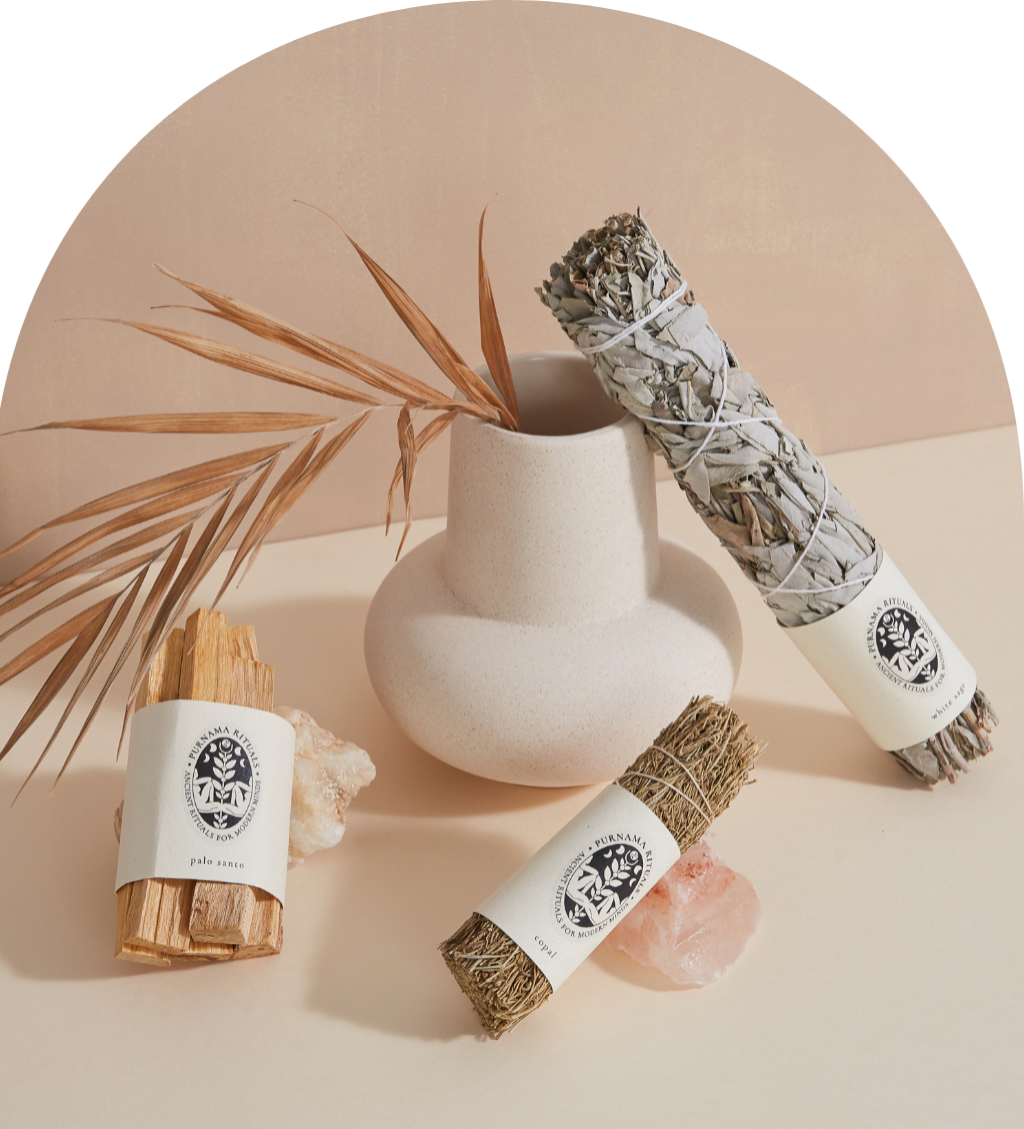 Through our senses we are able to create space for meeting ourselves. Some find that space through the sense of smell, which is why Purnama Rituals specializes in aromatherapeutic, fragrant, plant-based incense.
⥈
Purnama Rituals strives to create a place full of appreciation, respect and connection to nature – not only by accessing it through the use of plants, but also finding it deep within each of us.
⥈
The incense is all natural & contains no additional ingredients. The herbs come from natural habitats & are collected by hand in a way that does not violate their natural environment. Purnama Rituals strives to bring you the absolute best quality products, sourced mindfully & ethically.