Rope Incense - Cedar
A Bundle of Rope Incense - Cedarwood
Regular price
Sale price
€14,00
Unit price
per
Sale
Sold out
Hand-rolled incense made of selected medicinal plants and aromatic spices, fully natural. Handcrafted in Nepal in accordance with ancient traditional formulas. Its fragrance is rich and slightly masculine, often described as fresh, woody, yet slightly sweet.

✽ ✽ ✽
Cedarwood - fragrance and properties
Cedarwood relaxes and harmonizes. Recommended for times when peace and composure are necessary. Its fragrance is slightly sweet, fresh and woody. This incense is made of the highest quality cedar, naturally found in the Nepalese Himalayas. Cedar wood, one of the oldest aromatherapy herbs, has been highly valued since ancient times, which has translated into its use in incense and perfumes. Its rich, slightly masculine fragrance relaxes and harmonizes, while building inner self-confidence and self-acceptance. Cedar is used wherever peace is needed. It is said to help relieve nervous tension and anxiety, and is especially beneficial in times of increased stress.
This traditional nepalese rope incense is generally used in meditation. The incense is prepared with all natural ingredients: herbs, spices and aromatic tree barks, which are all blended together to create a high quality product. 
Cedarwood, a natural Nepalese incense
Cedarwood is a nepalese rope incense made from pure medicinal herbs which are then hand rolled in high quality handmade lokta paper. Each rope incense is hand rolled carefully. Rope incense making is a special technique used in Nepal and the Himalayas, where this process is passed from generation to generation.
Cedarwood incense is made from selected medicinal herbs and aromatic spices, which makes it completely natural and safe. Made by hand according to ancient traditional recipes.
How to use?
To burn your Rope Incense, light one end as you would a standard incense stick. Once it's alight, blow out the flame to allow the stick to smoulder and release its aromatic smoke. Rest a lit stick in a heatproof dish of sand or ash, or a Rope Incense Burner.
Warning:
• Never leave a lit incense alone whilst burning
• Do not use on exposed surfaces as may cause Ash burns and staining
• Clean incense holders regularly to prevent staining
• Keep away from children
• Please do not burn incense if pregnant or have breathing problems
• Please insure incense is extinguished completely and properly before putting away
The package contains between 25-30 rope incense.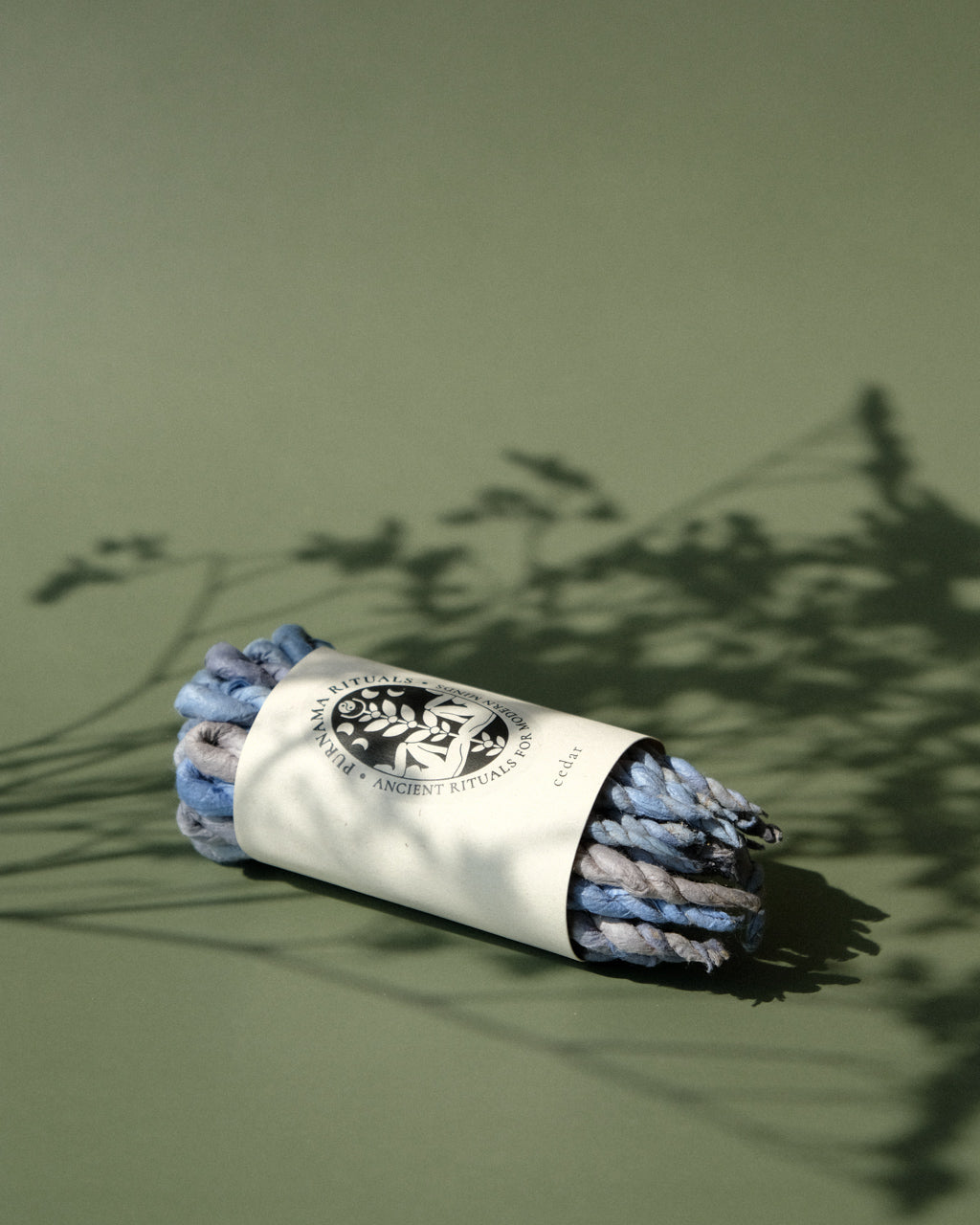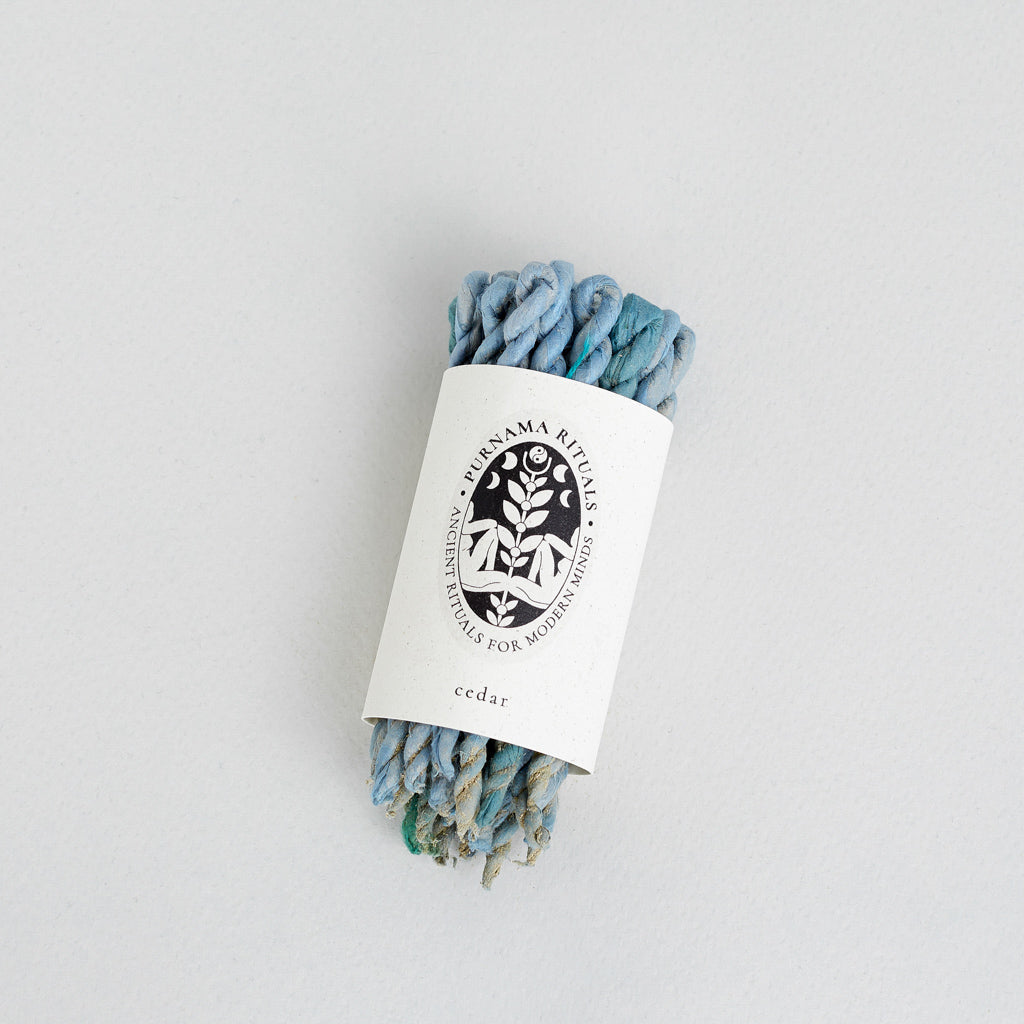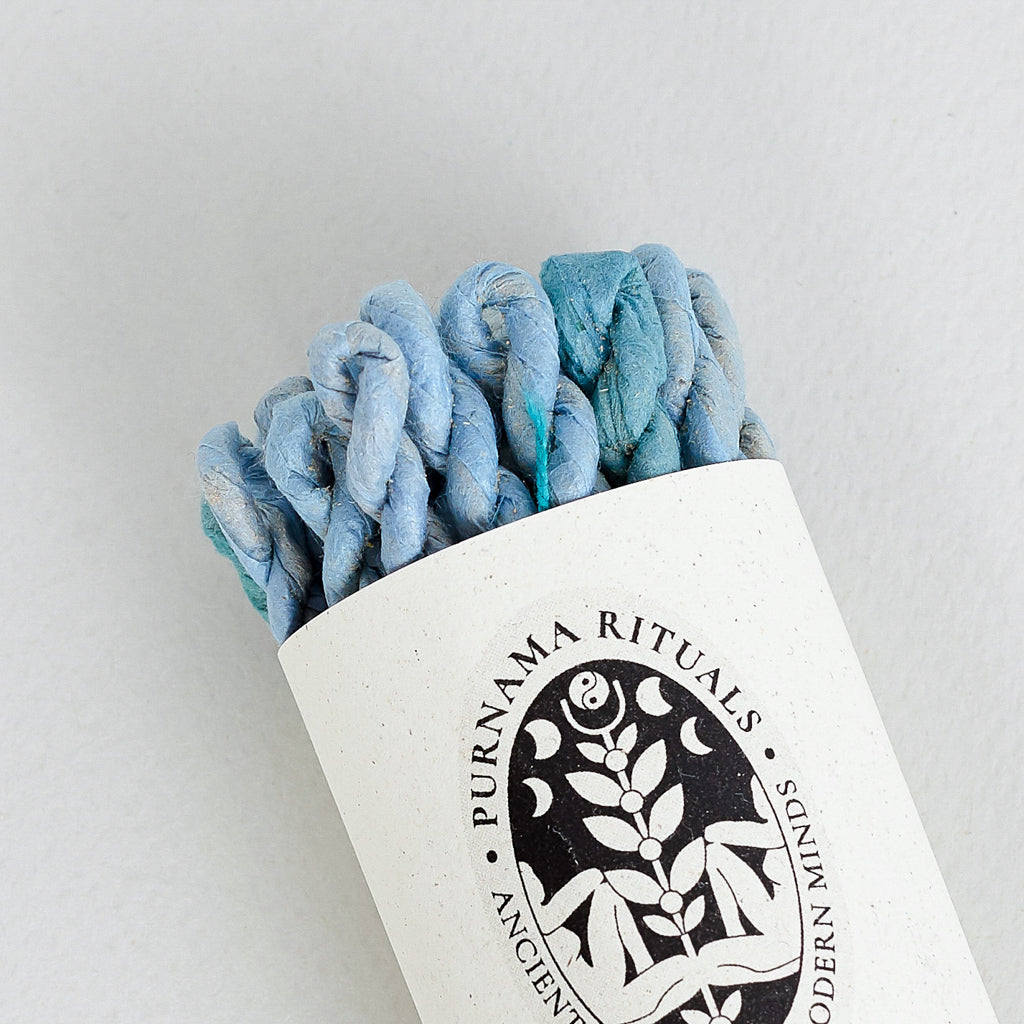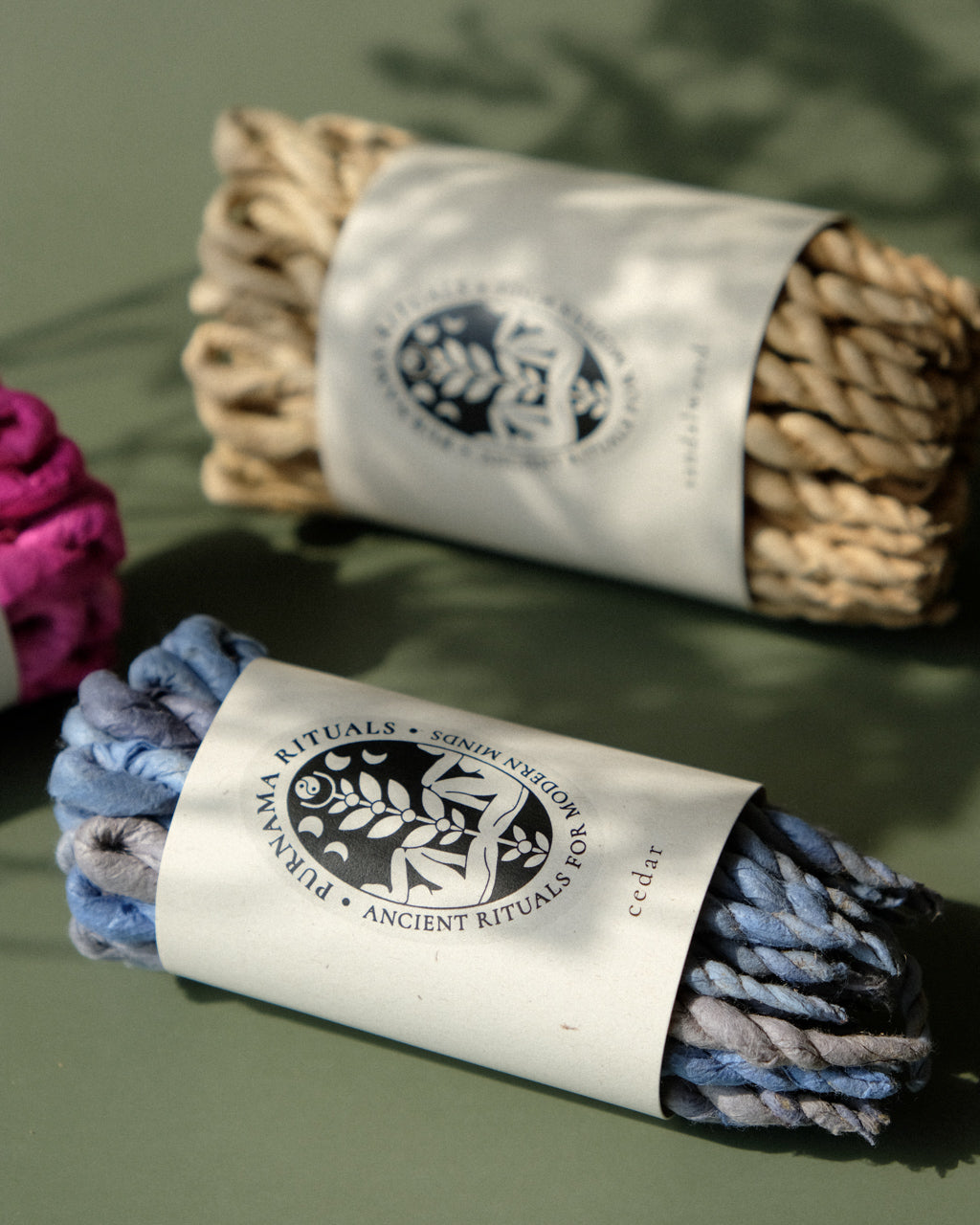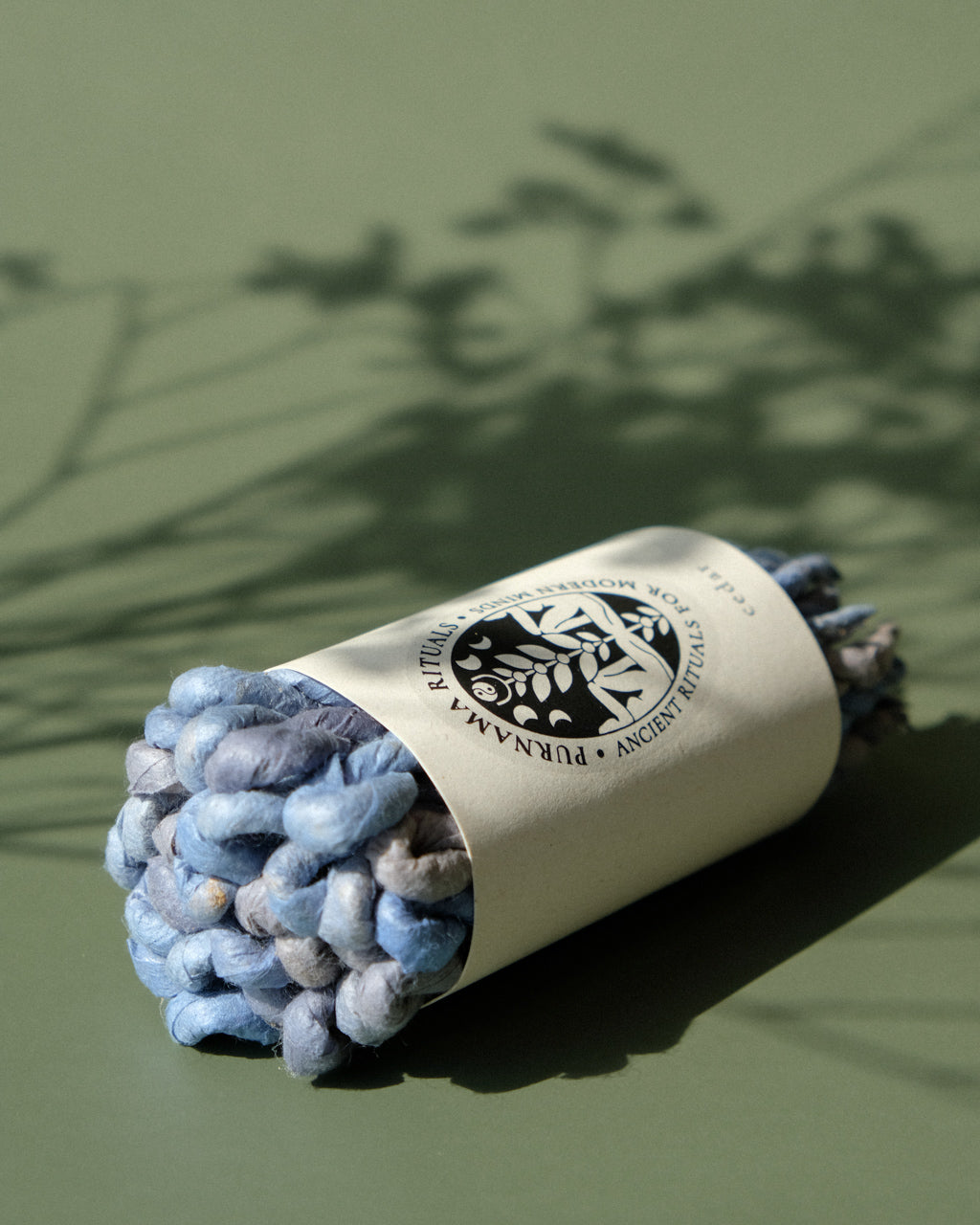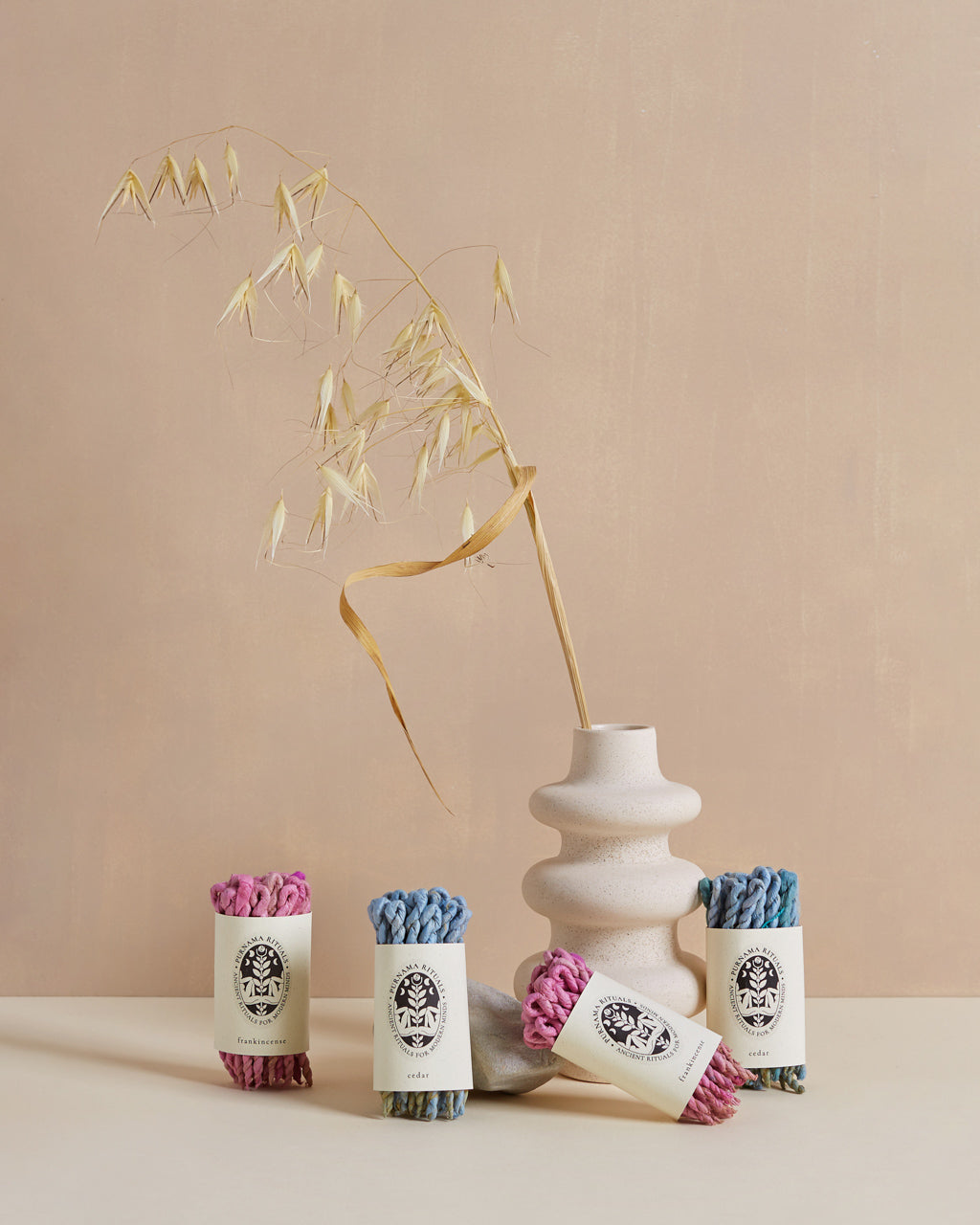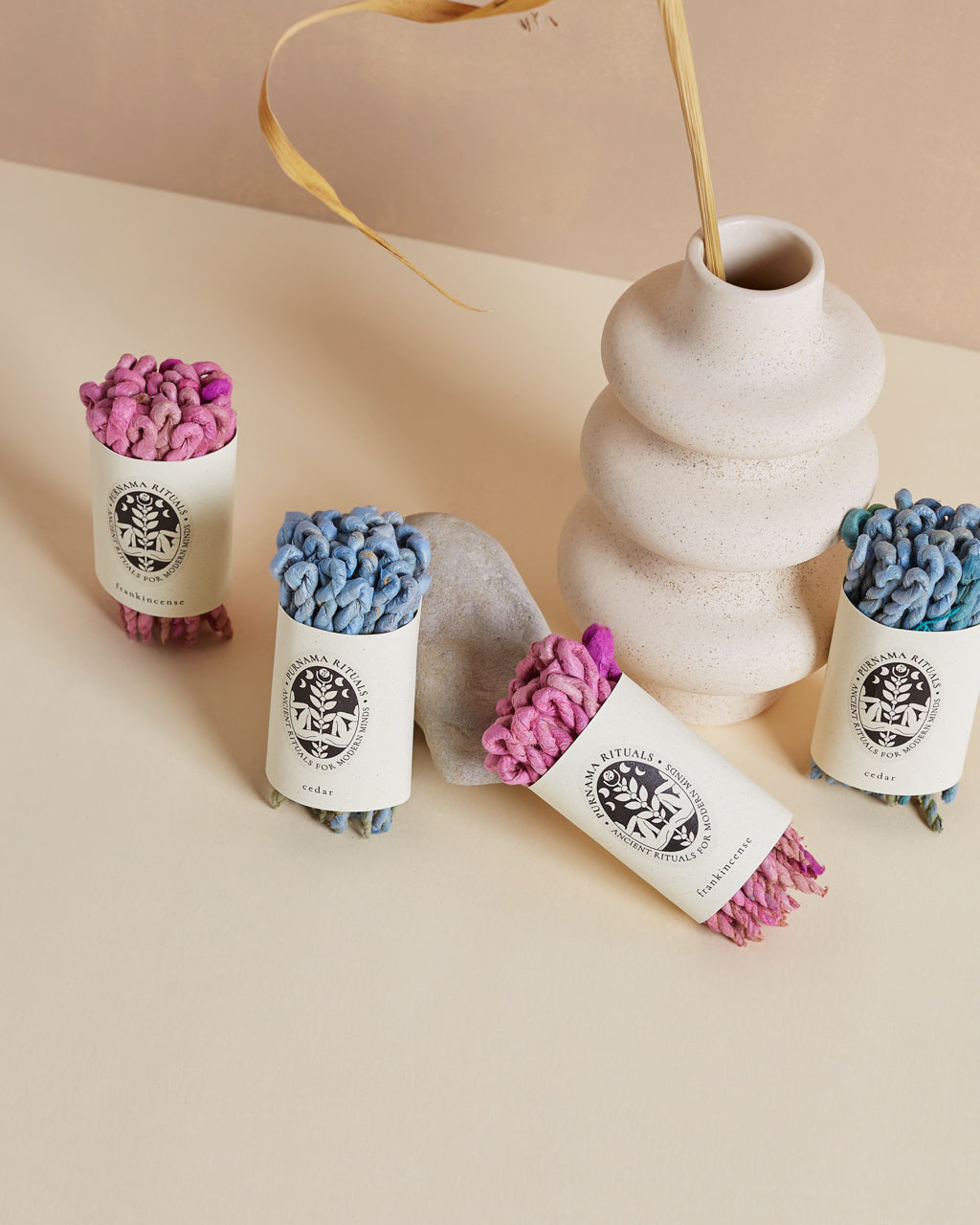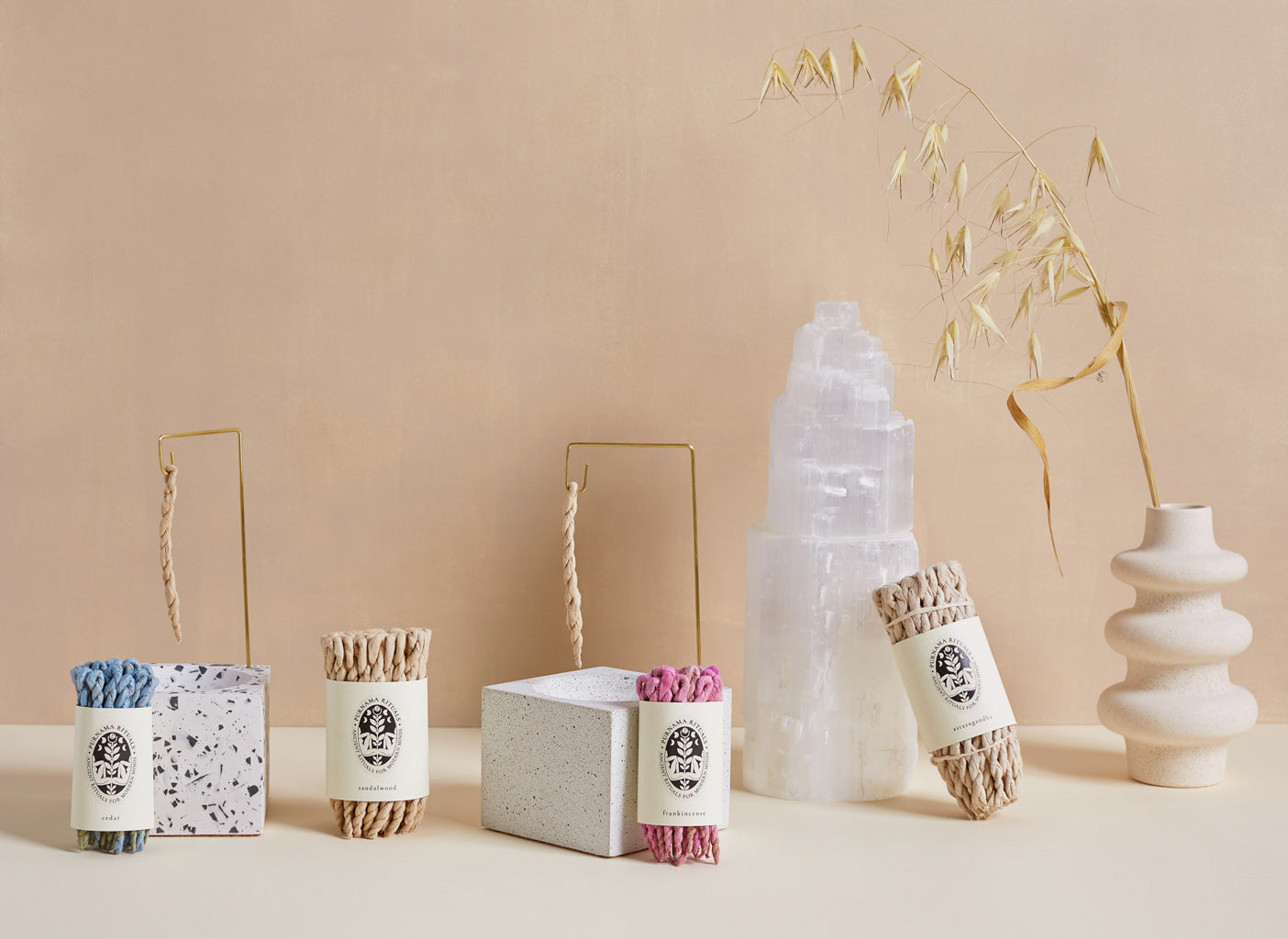 ☽ Purnama Rituals ☾
To make your daily rituals a bit more magical!
Purnama in Bahasa Indonesian means full moon, infinity, and perfection. Purnama Rituals is an act of appreciation of nature, moon phases and rituals associated with them, but also the perfection of nature in itself.
Create Your Ritual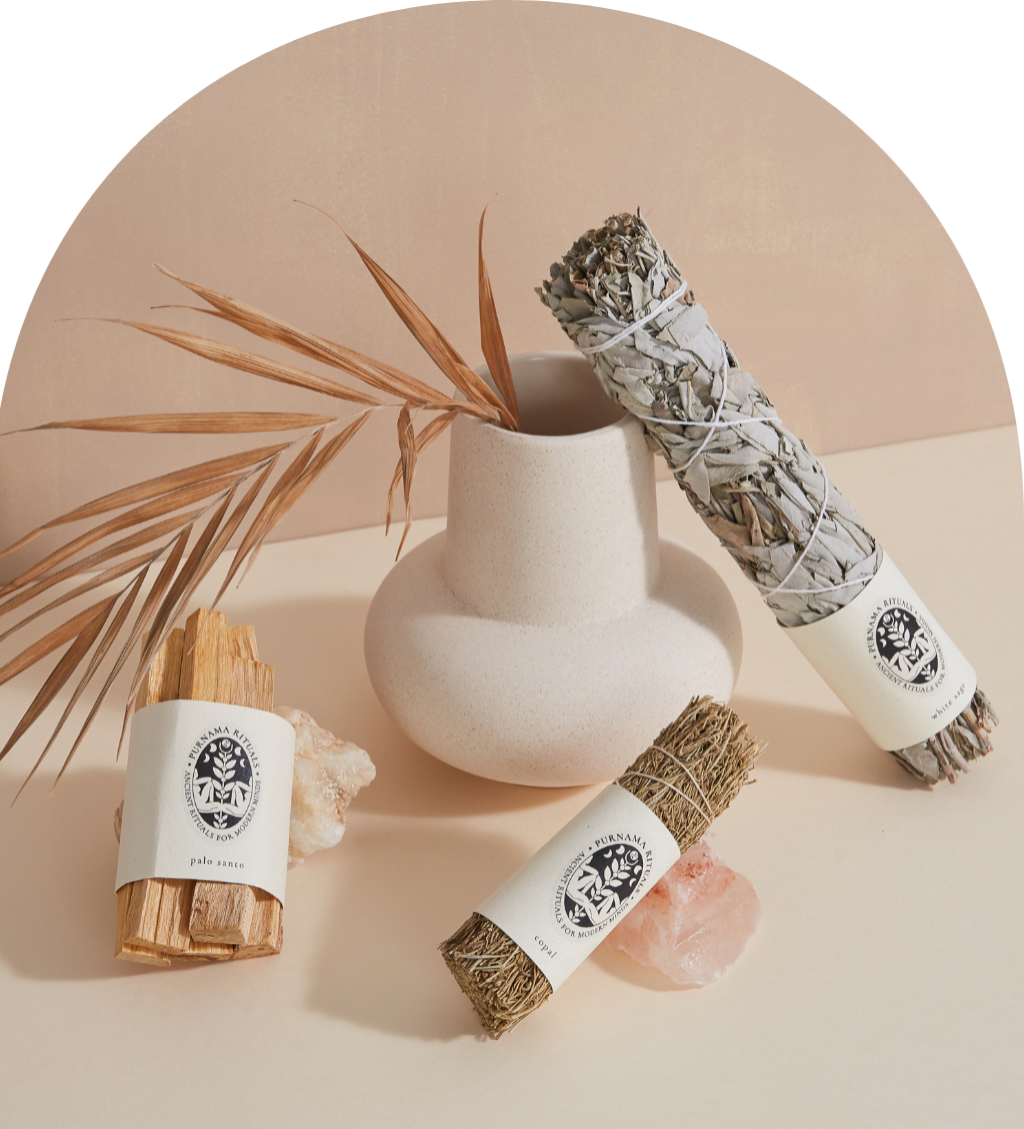 Through our senses we are able to create space for meeting ourselves. Some find that space through the sense of smell, which is why Purnama Rituals specializes in aromatherapeutic, fragrant, plant-based incense.
⥈
Purnama Rituals strives to create a place full of appreciation, respect and connection to nature – not only by accessing it through the use of plants, but also finding it deep within each of us.
⥈
The incense is all natural & contains no additional ingredients. The herbs come from natural habitats & are collected by hand in a way that does not violate their natural environment. Purnama Rituals strives to bring you the absolute best quality products, sourced mindfully & ethically.