Facial Glow Serum
A Super-Potent Vitamin C Serum
Regular price
Sale price
€35,00
Unit price
per
Sale
Sold out
A super-potent vitamin C serum packed with a powerful antioxidant complex (niacinamide and matcha), all working together to firm and brighten the appearance of skin, while improving the signs of photoaging.
✴ Dermatologist tested
✴ No preservatives
✴ Paraben free
✴ Cruelty free
✴ Hypoallergenic
⋆ TRANSFORMS THE LOOK OF SKIN IN 4 WEEKS ⋆
DAY 1 SMALL MOLECULES SMOOTHING EFFECT
Your skin just received a high dose of powerful antioxidants that, thanks to the smaller molecules of the serum, penetrate directly into the dermis creating a smoothing effect.
WEEK 2 HYDRATED GLOWING SKIN
Skin is more hydrated and luminous than before. Your pores are smaller, which creates a tightening effect.
WEEK 4 COLLAGEN FORMATION, INFLAMATION IS REDUCED
Vitamin C boosts the production of collagen, reducing inflammation, fine lines and wrinkles.
MONTH 2 REDUCED HYPERPIGMENTATION AND AGE SPOTS
Your skin tone is evened out, age dark spots are reduced and photoaging signs are less visible.
⋆ HOW DO I HAVE TO USE IT? ⋆
After cleansing your face with a neutral soap, pour some drops of the serum to your hand or directly to your face. Allow the serum to penetrate your skin for 5 minutes before applying moisturiser and/or sunscreen.
⋆ HOW OFTEN SHOULD I APPLY THE SERUM? ⋆
We recommend using it in the morning to improve skin radiance. Also, apply at night if you want to see faster results.
⋆ WHAT SKIN TYPE IS THE SERUM SUITABLE FOR? ⋆ All skin types, from oily to dry or acne-prone. The serum's molecules will nourish the inner layer of the skin, creating a natural radiance and balanced skin.
⋆ INGREDIENTS ⋆
4 fundamental ingredients to improve your skin texture. Only ingredients you really need.
SODIUM ASCORBYL PHOSPHATE (SAP) - SAP is a stabilized source of Vitamin C and one of the most potent topical antioxidants you can apply to your skin to reduce wrinkles, boost collagen production and improve facial gloss.

NIACINAMIDE (VITAMIN B3) - A potent antioxidant that addresses pore size and balances oily skin. Softens fine lines, and reduces instances of hyperpigmentation and sallowness. 
CEREMONIAL GRADE MATCHA - Improves skin structure such as roughness, scaling, volume and wrinkles. Also reduces TWEL (Trans Epidermal Water Loss) and inflammation.
137x more antioxidant than regular green tea. The EGCG catechin helps to slow down the ageing process by preventing cell oxidation, inhibiting mutation of DNA and helping to restore damaged DNA.
CITRIC ACID - May help treat mild acne, pigmentation, clogged pores, sun tanning, wrinkles, and dark spots.
Use in combination with Skin Cure for some epic results: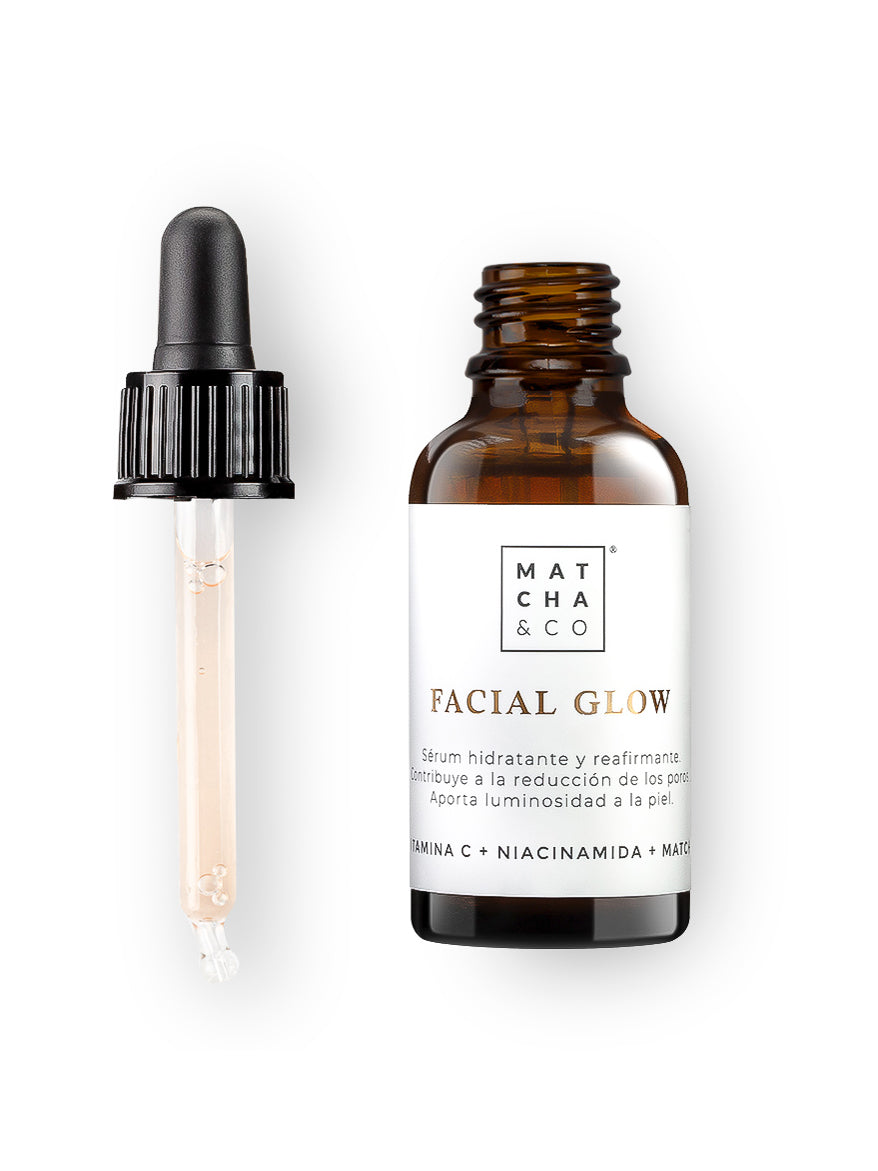 ❊ Matcha & CO ❊
Matcha - a (magical?) source of energy that increases concentration and well-being.
Matcha is rich in antioxidants and contains Vitamins A, B2, C, D, E, K, potassium, proteins, calcium, iron and chlorophyll, components that protect against the harmful free radicals responsible for aging and tissue deterioration.
Explore Matcha & CO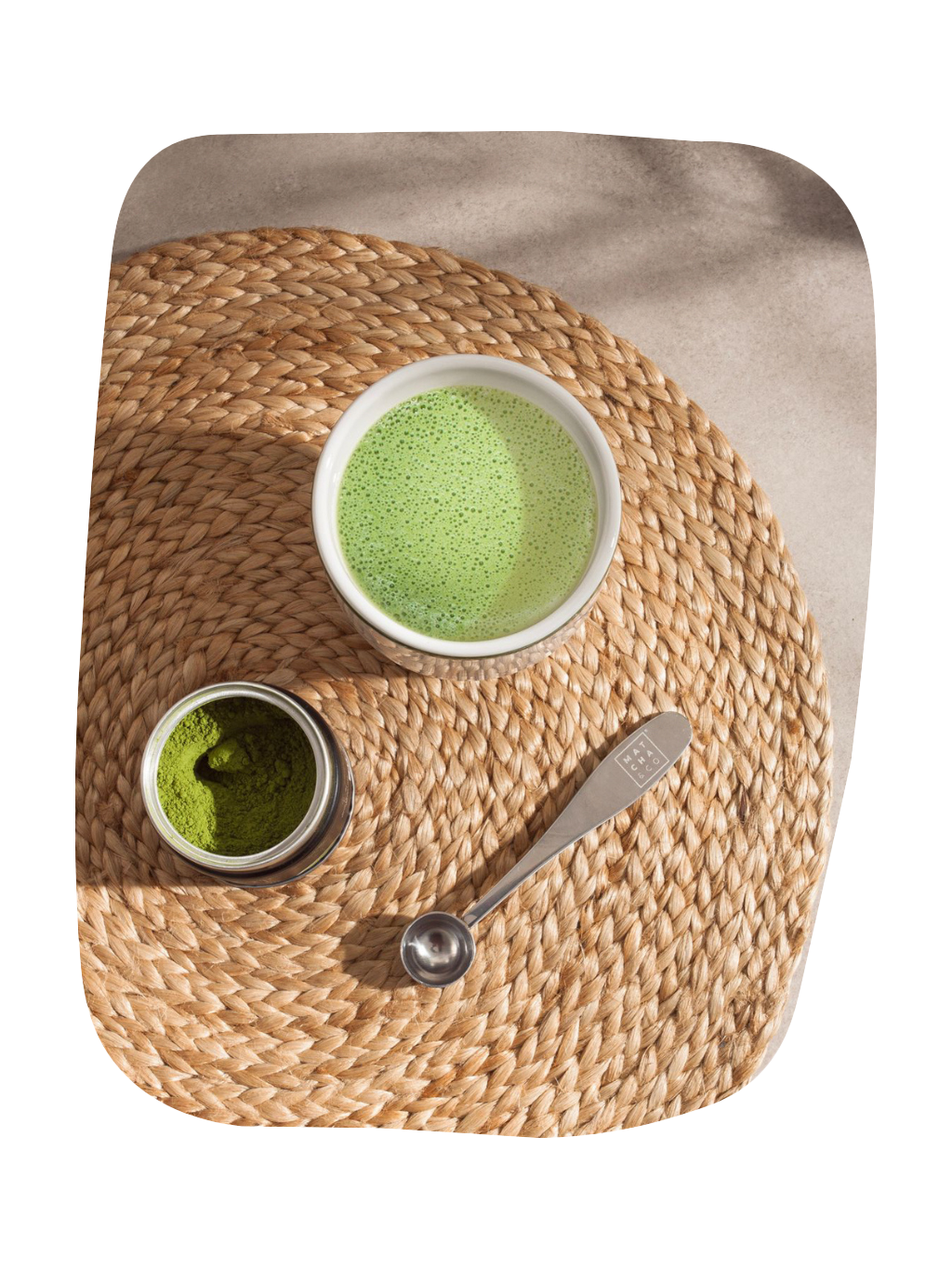 Every day the community of matcha lovers grows not only in Japan but is also becoming popular in the West. Matcha & CO wants to help consolidate this trend and help you discover all the magical properties of this antioxidant rich tea.
⥈
Matcha & CO works closely with Japanese farmers who have been growing and producing matcha for more than five generations and who have adapted their plantations to produce in an ecological and sustainable way.
⥈
Matcha in Japanese means "tea powder", this powder comes from the best ground green tea leaves.
All varieties of Matcha & CO matcha tea are Ceremonial grade, 100% organic in origin, without sugar, without preservatives or dyes, without gluten and suitable for vegans.
It's grown in the Uji region, Kyoto, a region specially dedicated to planting and harvesting green tea; where they have been producing the best qualities of matcha tea for hundreds of years.