Solid Shampoo Bar - Le Purifiant - Detoxifier
Soothing & Detoxifying Natural Solid Shampoo
Regular price
Sale price
€16,00
Unit price
per
Sale
Sold out
Enriched with hemp oil that penetrates to the heart of the hair fiber to nourish your hair without weighing it down.
The hair is light and healthy, the scalp soothed!
✴ Vegan
✴ Sustainable
✴ 0 Sulphates
✴ 0 Parabens
✴ 0 Silicones
✴ 0 Preservatives

⋆ ADAPTED TO ⋆
All hair types | Sensitive scalps | Itching dandruff | Oily hair | Fine hair
⋆ SCENT⋆
Fresh and invigorating with woody and herbaceous notes.
⋆ HOW TO USE ⋆
Step 1. Wet shampoo bar and your hair generously.
Step 2. Rub the shampoo bar on the hair.
Step 3. Reactivate the foam by adding more water.
Step 4. After using store the shampoo in a dry place.

⋆ WHY SOLID SHAMPOO? ⋆
Liquid shampoos are composed of 90% water and usually come in plastic bottles that are sadly very rarely recycled. These solid shampoos are much smaller, lighter, and easy to transport, leaving a much smaller carbon footprint. The solid format is more economical, ecological, and also better for the health of your hair!
⋆ INGREDIENTS ⋆
⋆ Hemp Oil - Packed with nutrients, it stimulates blood microcirculation, moisturizes the scalp while regulating excess sebum.
⋆ Vegetable Coal - It cleans oily scalp by preserving the hydrolipidic film.
Ideal for urban hair tarnished by pollution.
⋆ Olive Oil - From the first cold pressing, olive oil is rich in antioxidants, vitamins, and minerals. It gives strength and shine to the hair.
Want to volumize your hair instead? Check out this nourishing and volumizing solid shampoo bar:
Sodium Lauroyl Methyl Isethionate (Coconut Extract), Cetearyl Alcohol (Conditioner), Maranta Arundinacea Root (Arrow Root Powder)*, Olea Europaea Fruit Oil (Olive Oil)*, Cannabis Sativa Seed Oil (Hemp Oil)*, Perfume (Natural fragrance), Eugenol**, Limonene**, Linalool**
*From organic farming
** Naturally present in the aromatic extracts that make up the perfume
95gr - 2 to 3 months of use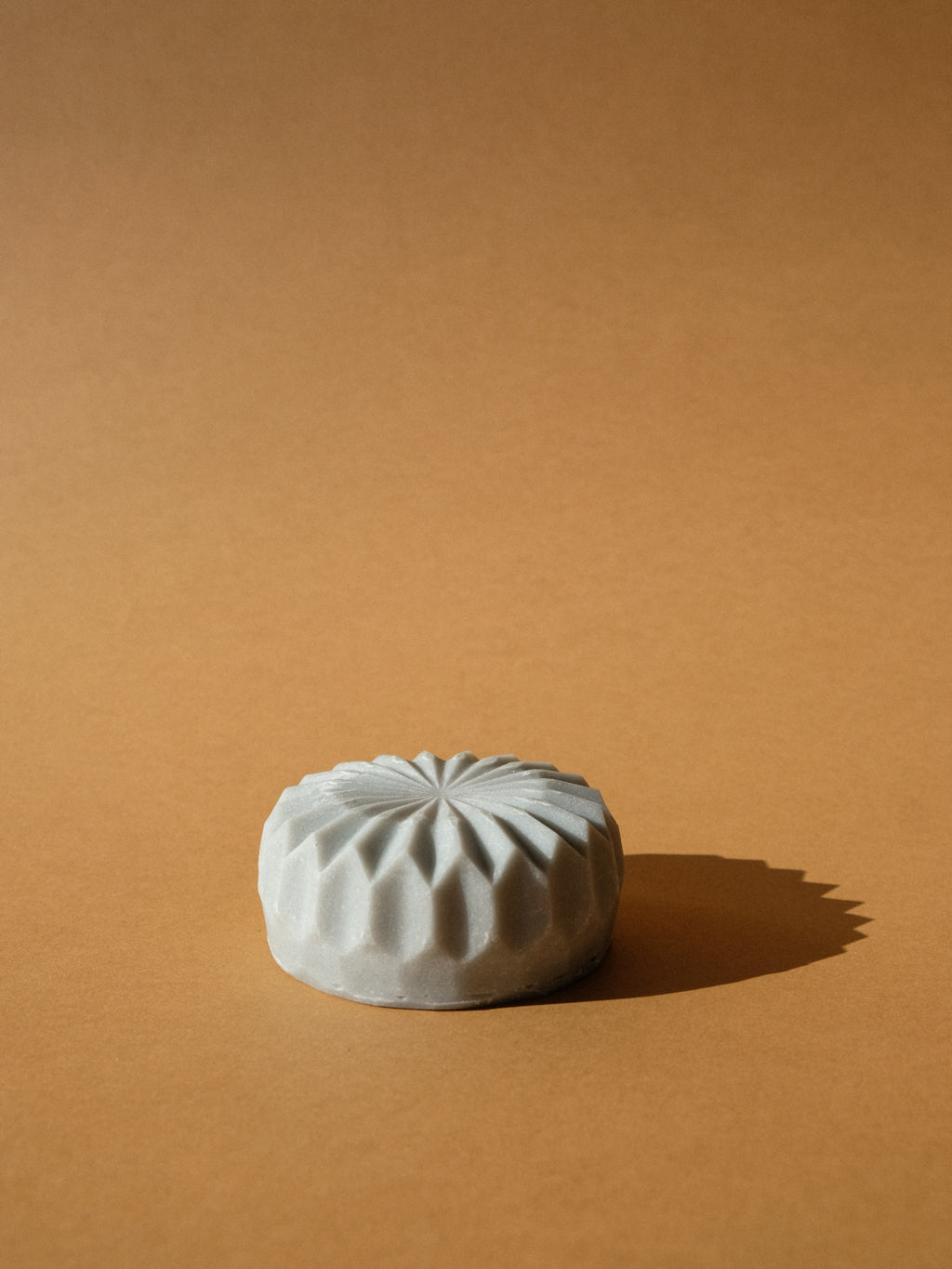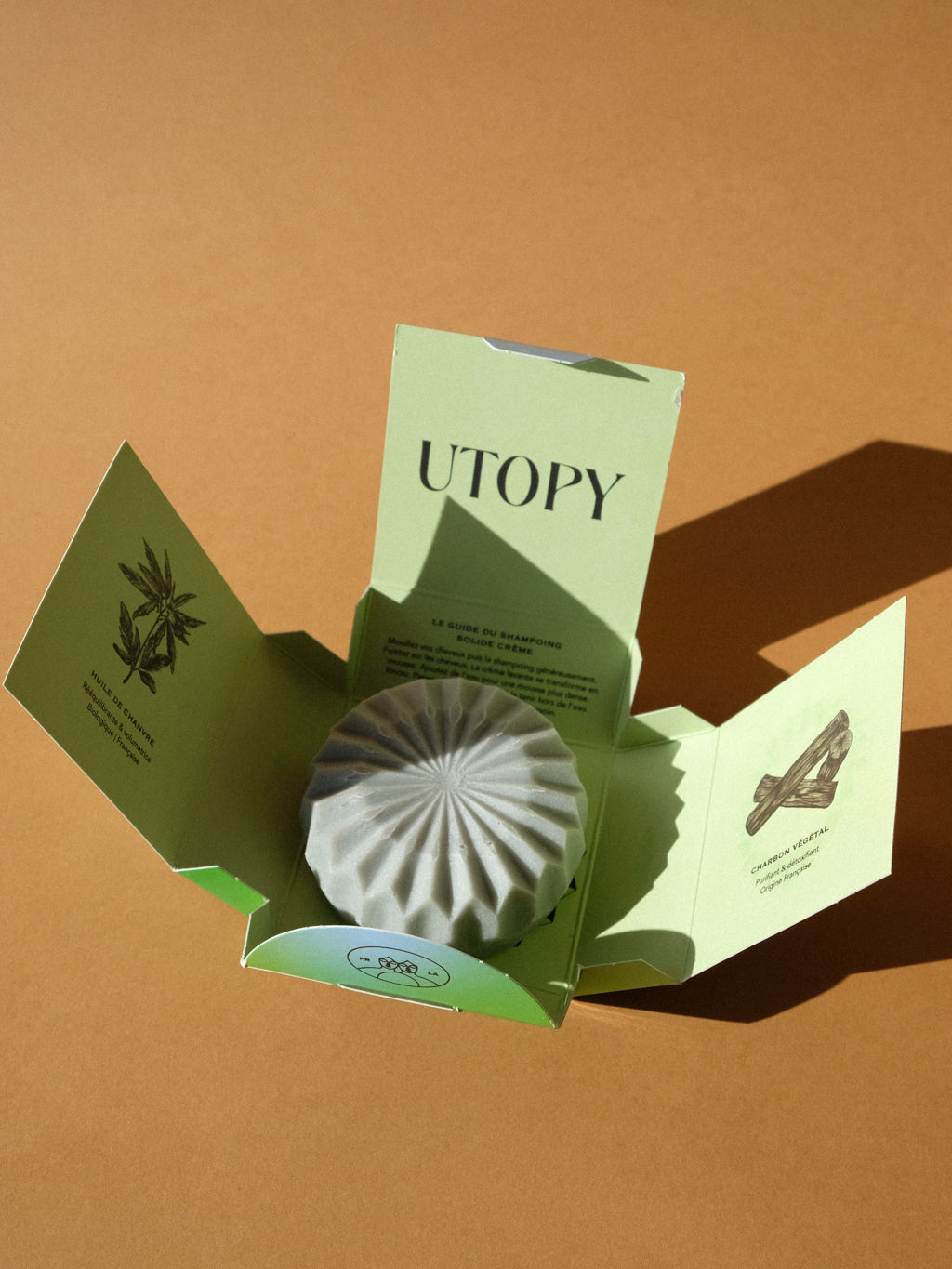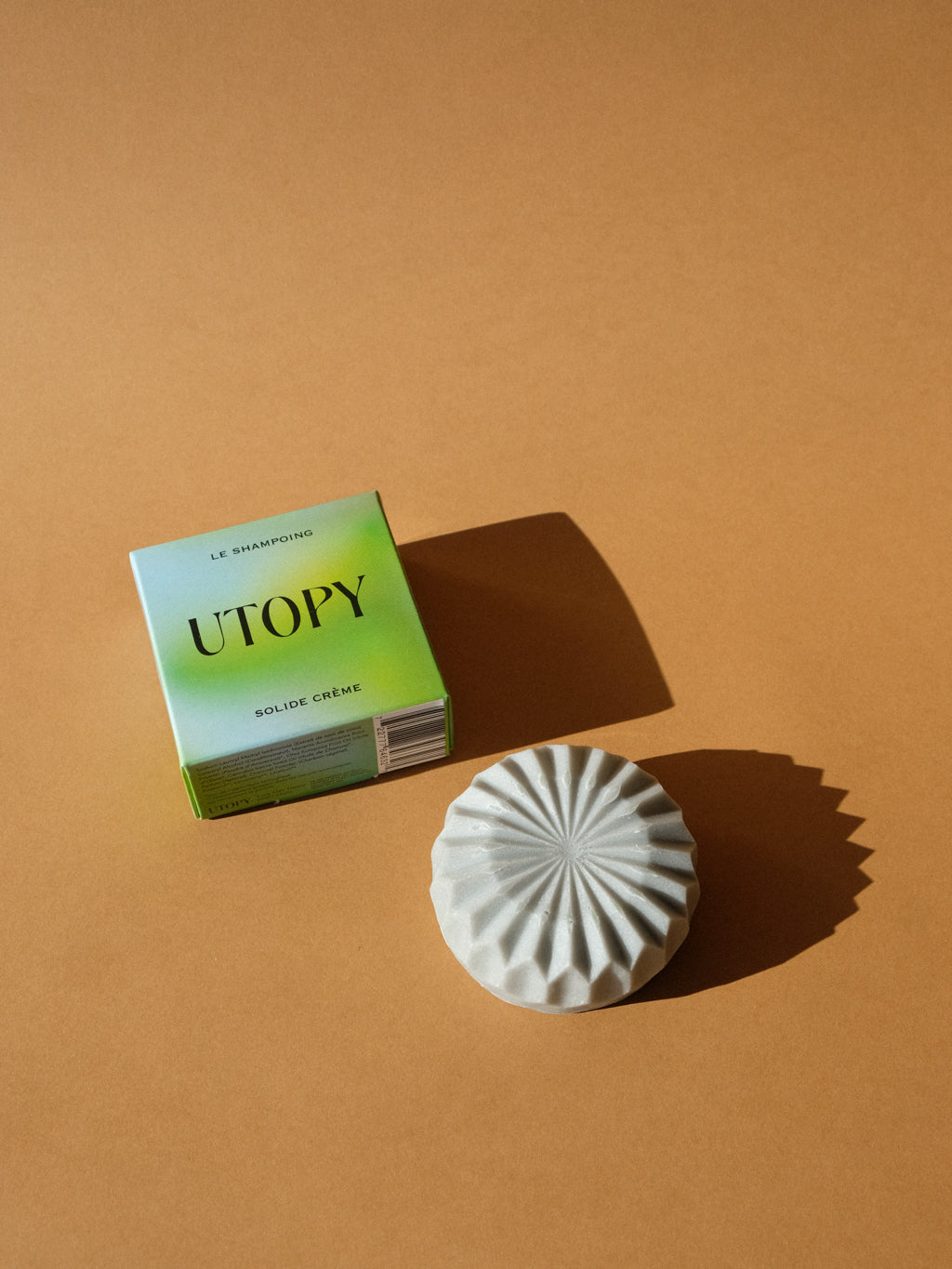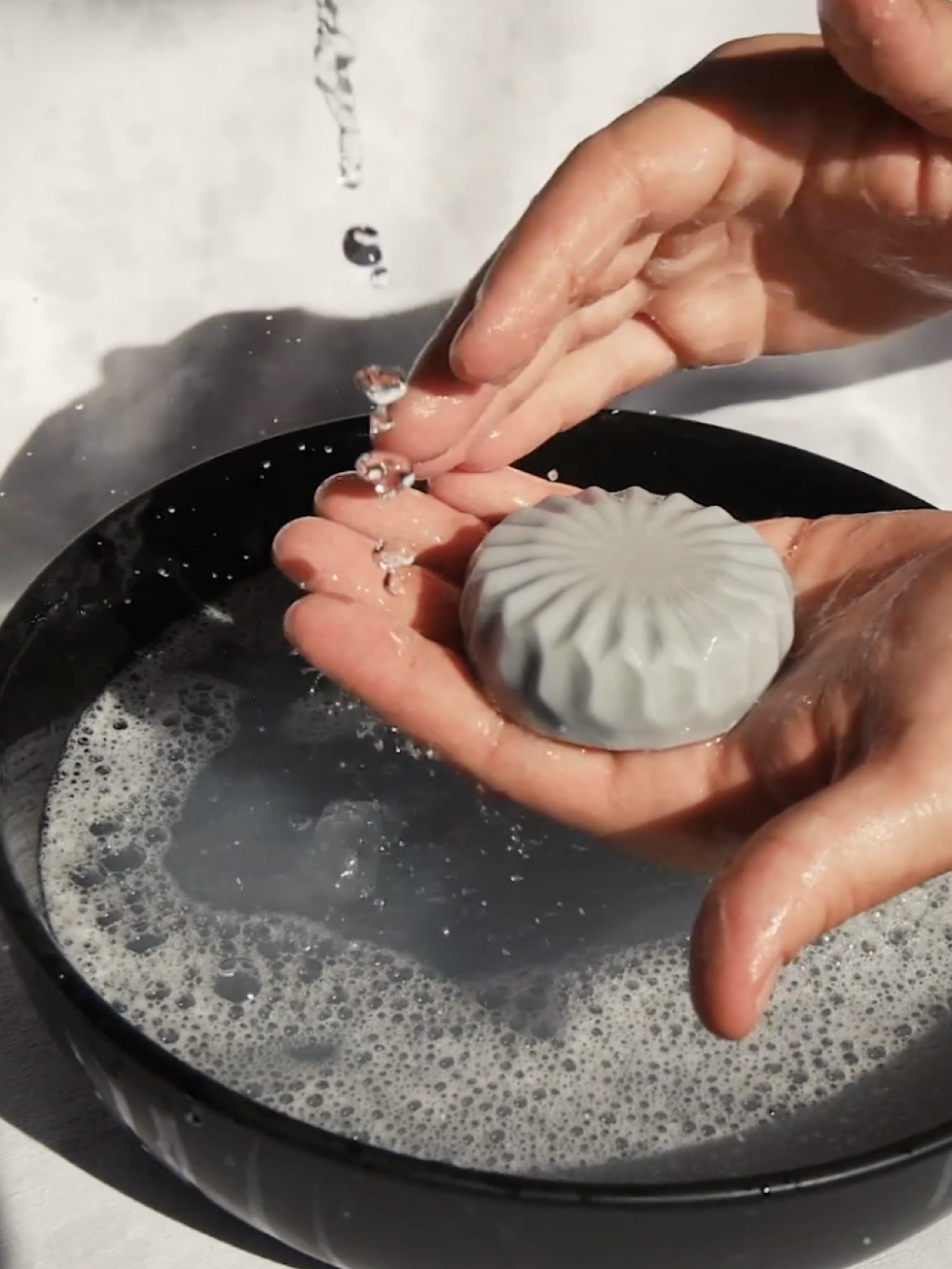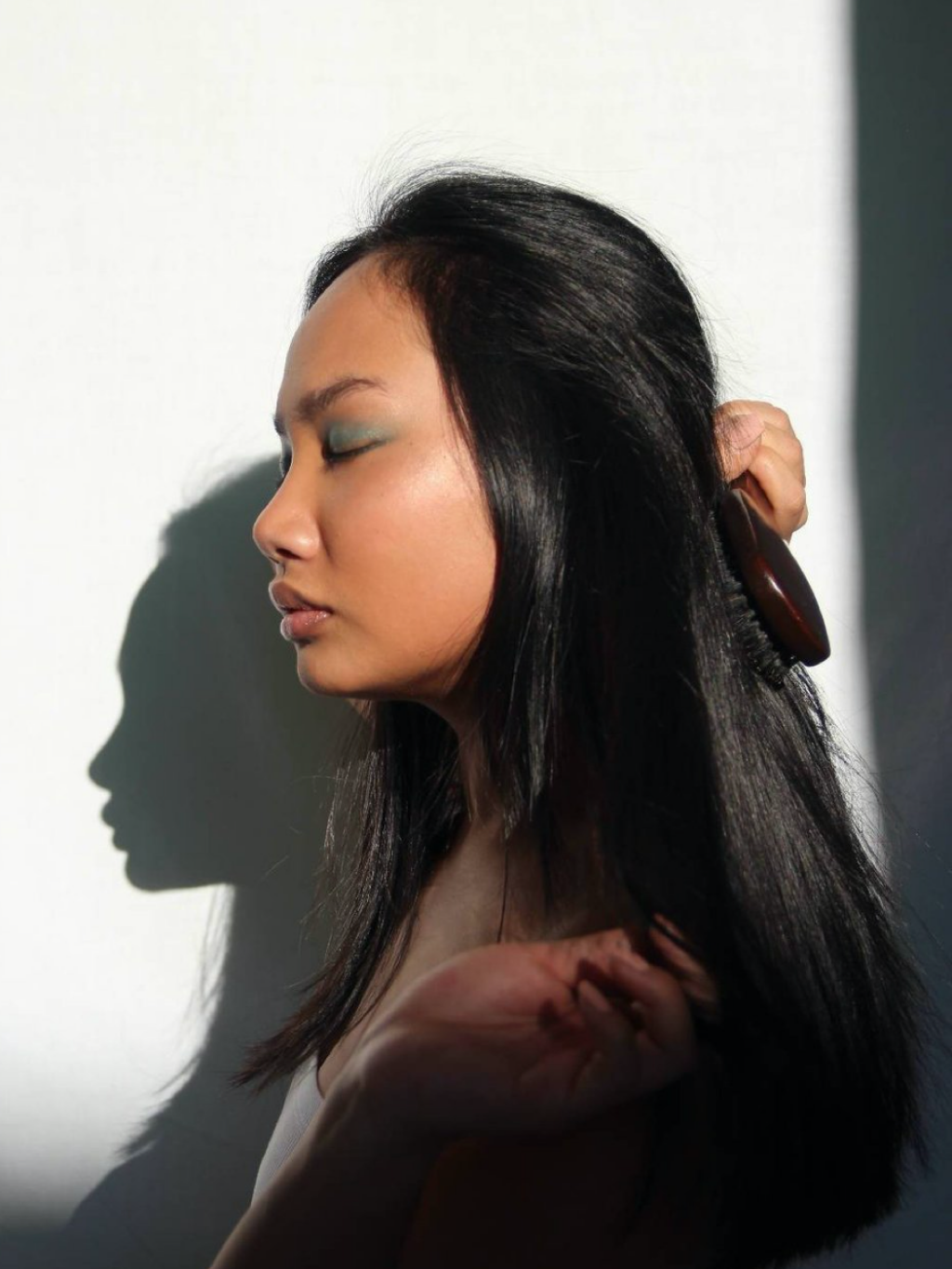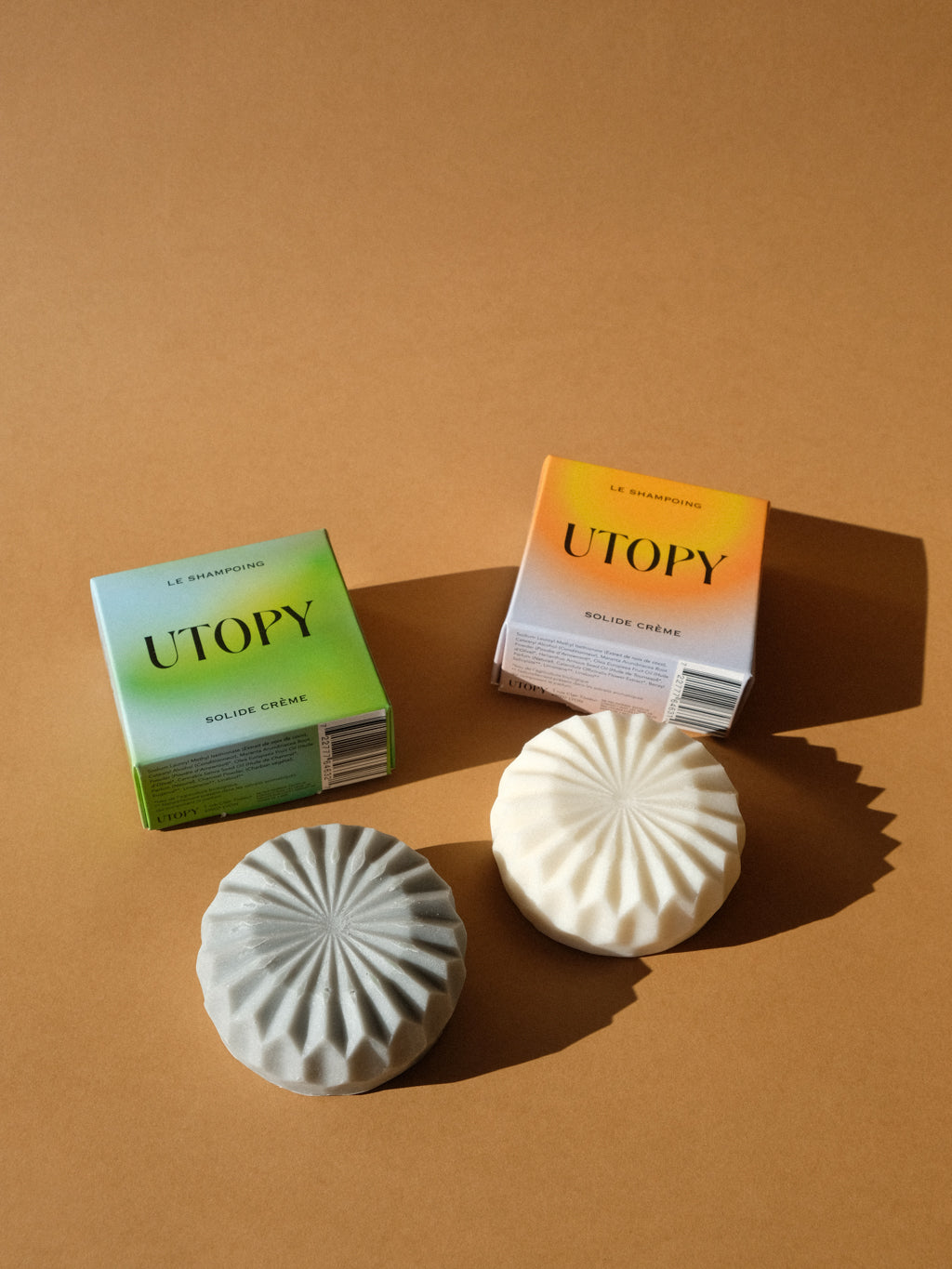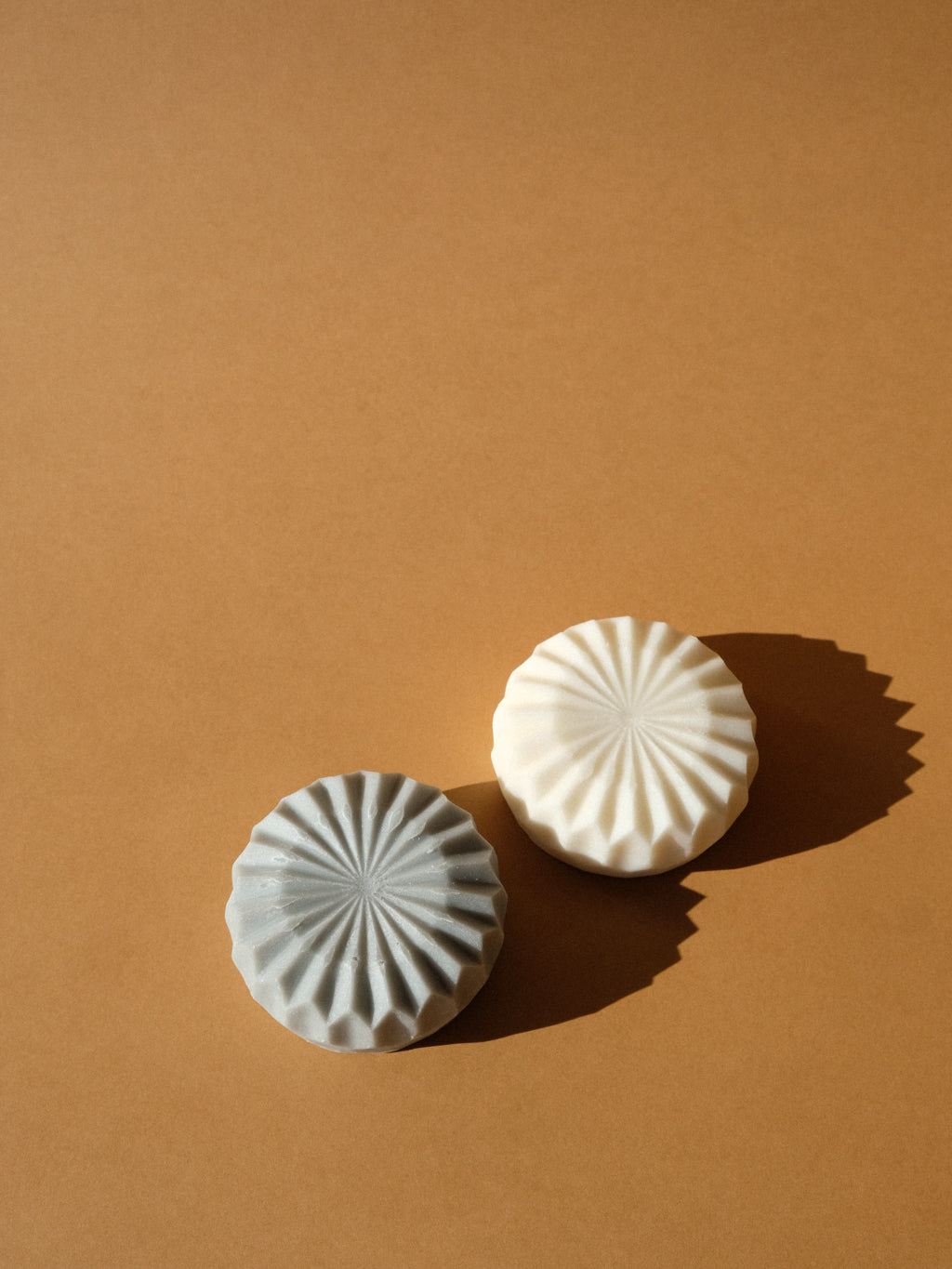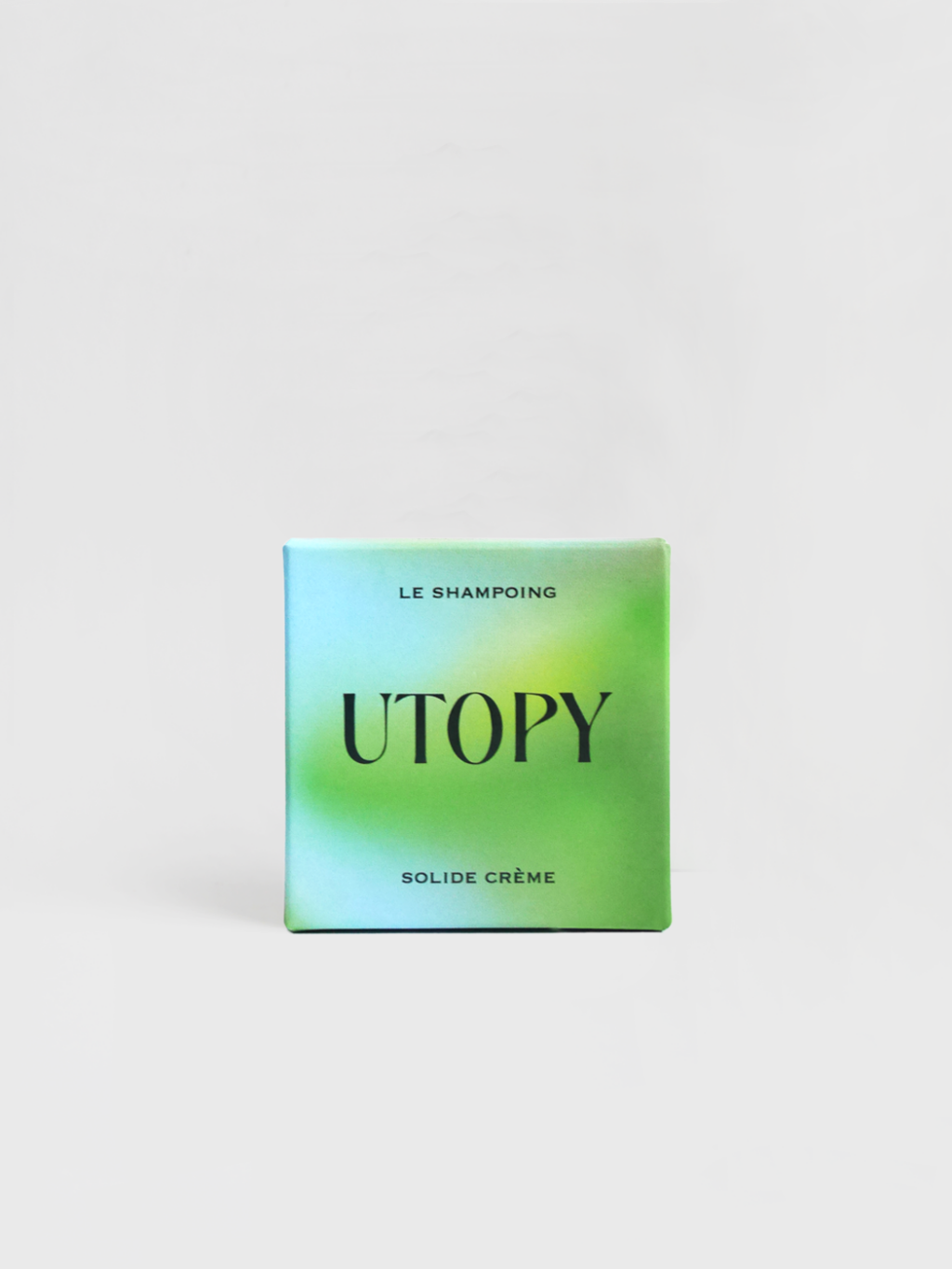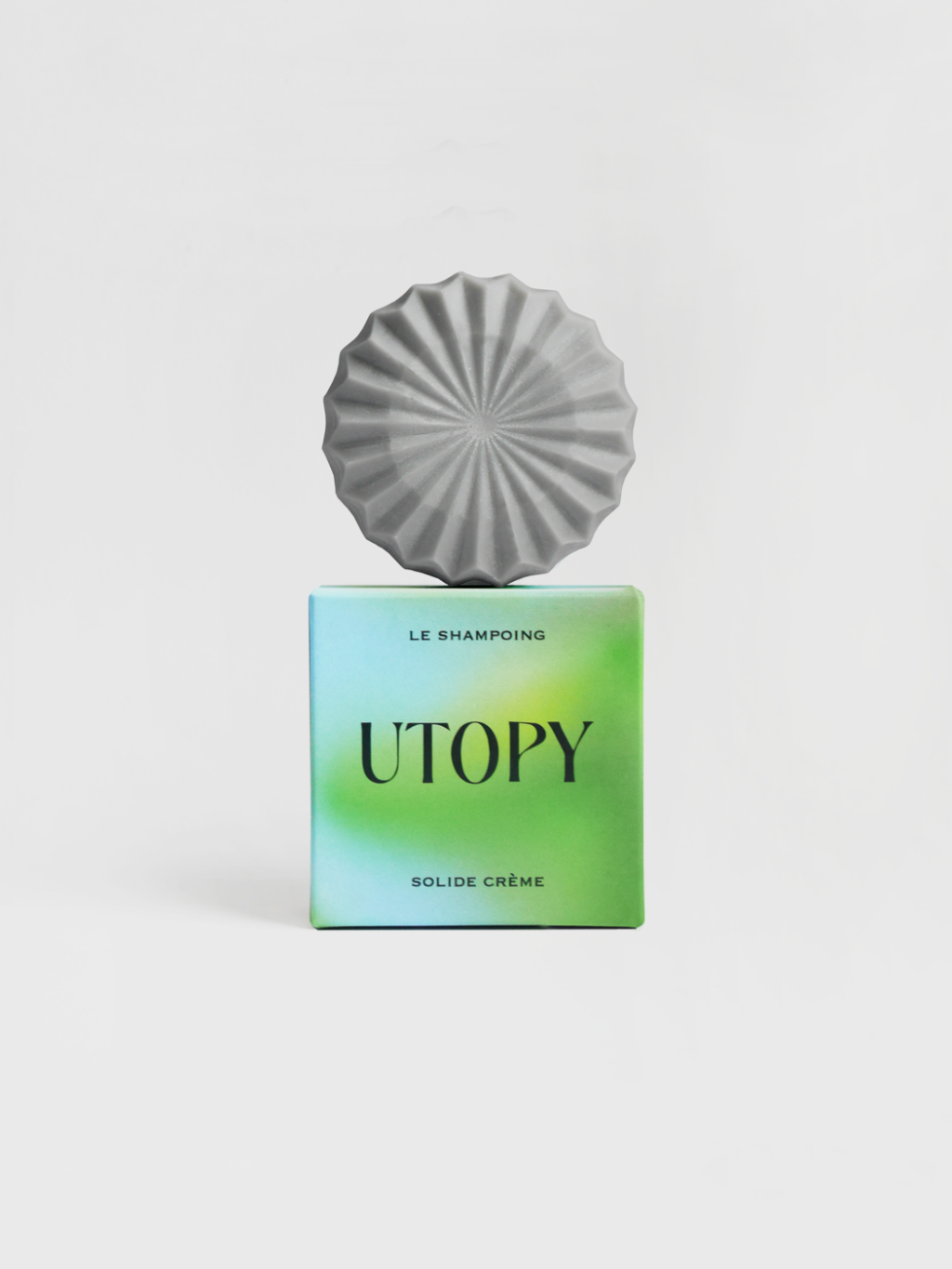 ❃ Utopy ❃
A CELEBRATION OF THE POWER OF PLANTS.
Utopy is a collection of herbal hair care and botanical extracts that celebrates our connection to nature.
Explore Utopy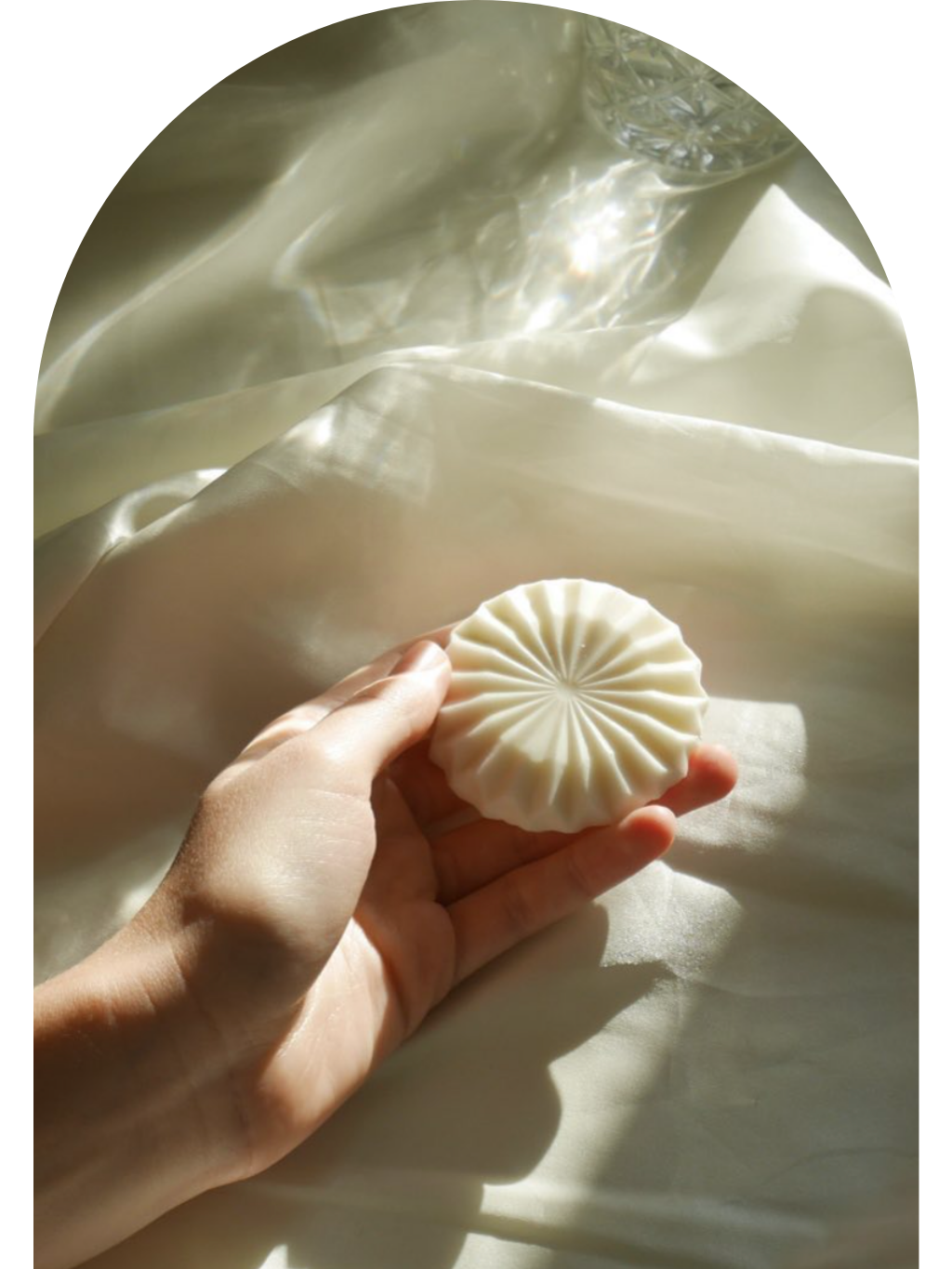 Hair is an integral part of our identity. It is anchored in ancient rituals and legends that have survived centuries and generations. Through their products, Utopy wants to inspire a more conscious way to take care of our hair, reveal its nature through natural ingredients from the earth.
⥈
Utopy creates their formulas in-house and manufactures their products entirely by hand in their workshop in Lyon, France.
⥈
Minimalist but sophisticated, their formulas are developed from plants from organic and responsible French farms. Selected for their real effects on hair, they are used meticulously to preserve all their benefits.
⥈
Utopys mission is to reinvent and shake up the codes of natural beauty through a creative approach to offer surprising, high-performance products that we would want to use on a daily basis.