Natural Incense IDUNN - Beauty Spell
Natural Incense With Agarwood, Licorice & Frankincense
Regular price
€0,00
Sale price
€7,00
Unit price
per
Sale
Sold out
The product comes with labels in English.
This natural handmade agarwood, licorice, frankincense, and wild herbs incense is dedicated to the Norse goddess of youth Idunn. We believe that the magical fragrance of this incense and a simple meditation/affirmation ritual (its description is included with the incense) and Idunn's assistance might help to:
Retain the beauty of youth;
Revitalize body and soul;
Awaken sexuality;
Create a sensuous romantic atmosphere for you and your beloved.
In Norse mythology, Idunn was the goddess of youth and immortality. She was the guardian of apples of eternal youth.
The magic fragrance of this natural incense is based on old customs, traditions, and the belief that every plant or aroma has its own magical purpose. It is like a witch recipe, where each plant and its aroma have a very important aromatherapeutic and magic function.
♪ Head notes: -
♪ Heart note: -
♪ Base note: Agarwood, Licorice, Frankincense
Frankincense:
the plant was named after the French word "franc", meaning "luxurious". Frankincense has long been used for producing incense. In Ancient Greece, frankincense resin was burned on altars and in temples, because it slows down and deepens breathing, which helps to calm down and immerse in prayer and meditation. The smell of frankincense calms and soothes, it is used during meditations even today.
Agarwood: used in incense and perfume since ancient times, mentioned in numerous ancient written sources – Sanskrit Vedas, the Old Testament, and Islamic scriptures. Agarwood was considered to be so powerful that it could cleanse the soul and banish evil spirits.
Licorice: in traditional medicine licorice roots have long been considered a valuable measure against many various internal diseases. For several thousand years the practitioners of Chinese medicine used them to treat many diseases. Since ancient times licorice has also been included in incense for its aroma that positively affects youth, sexuality, charm, and physical health. 
✷✷✷
To create their natural incense Smells Like Spells do not use charcoal, unnatural glue, fragrance oils, or other additional materials (eg wooden sticks). Their incense is made exclusively from natural plants, which are reinforced with a special natural binder made from guar gum.
Incense burning: These incense sticks have no wooden stick, so we recommend filling a small jar with a non-combustible material (such as salt or sand) that you can put in the incense stick.
Burning time: The package contains 5 sticks. Each stick burns approx. 30 – 40 minutes. The burning duration might differ depending on temperature, humidity, and changes in the atmosphere.
Together with these incense sticks, you will get a detailed description of the incense purpose; a description of the aromatherapeutic effect of the incense and its compounds (plants and herbs); a simple magical ritual, that will reveal the powers of incense and help you to retain the beauty of your youth, revive body and soul awaken sexuality and create a sensuous romantic atmosphere for you and your beloved.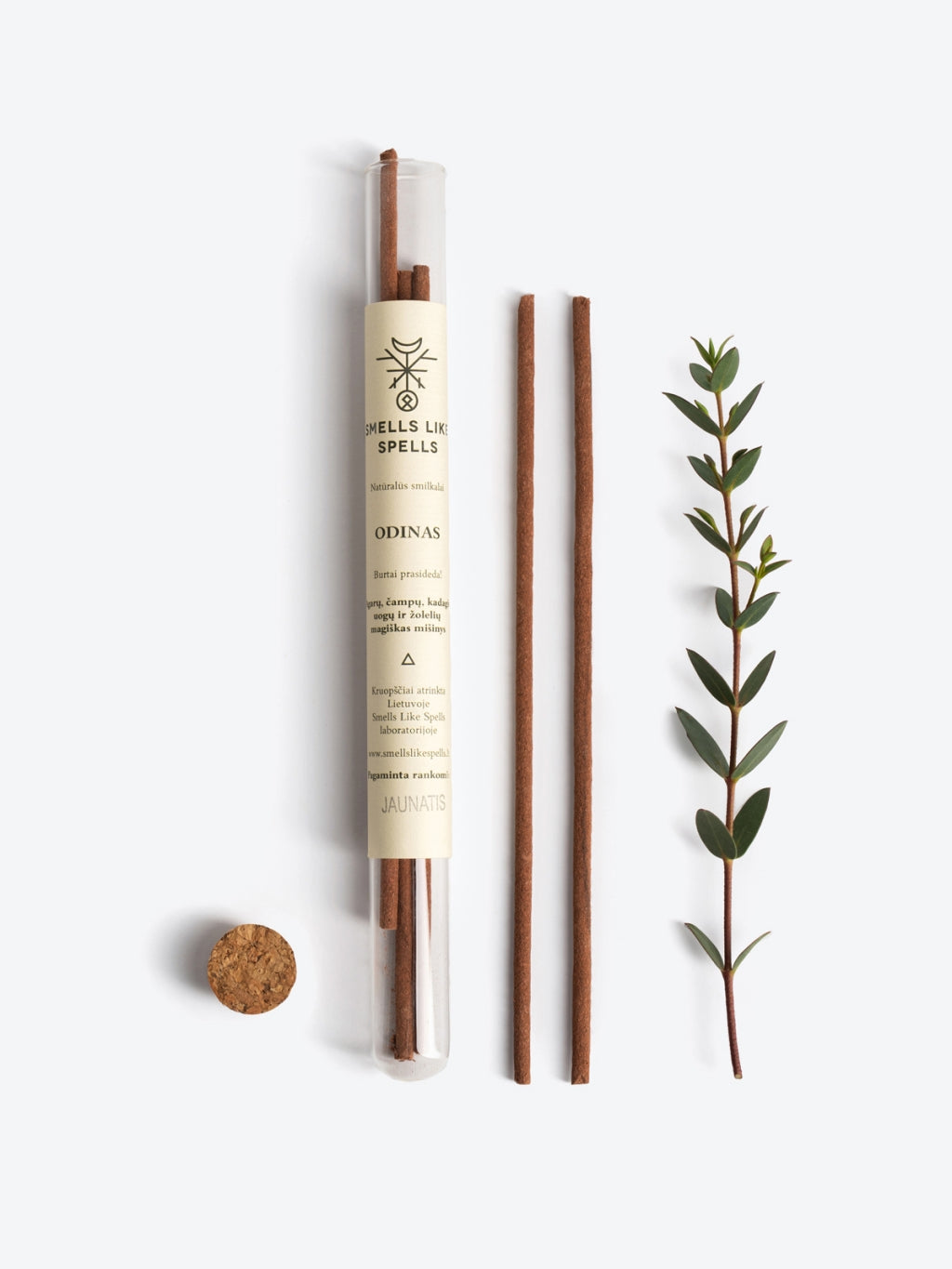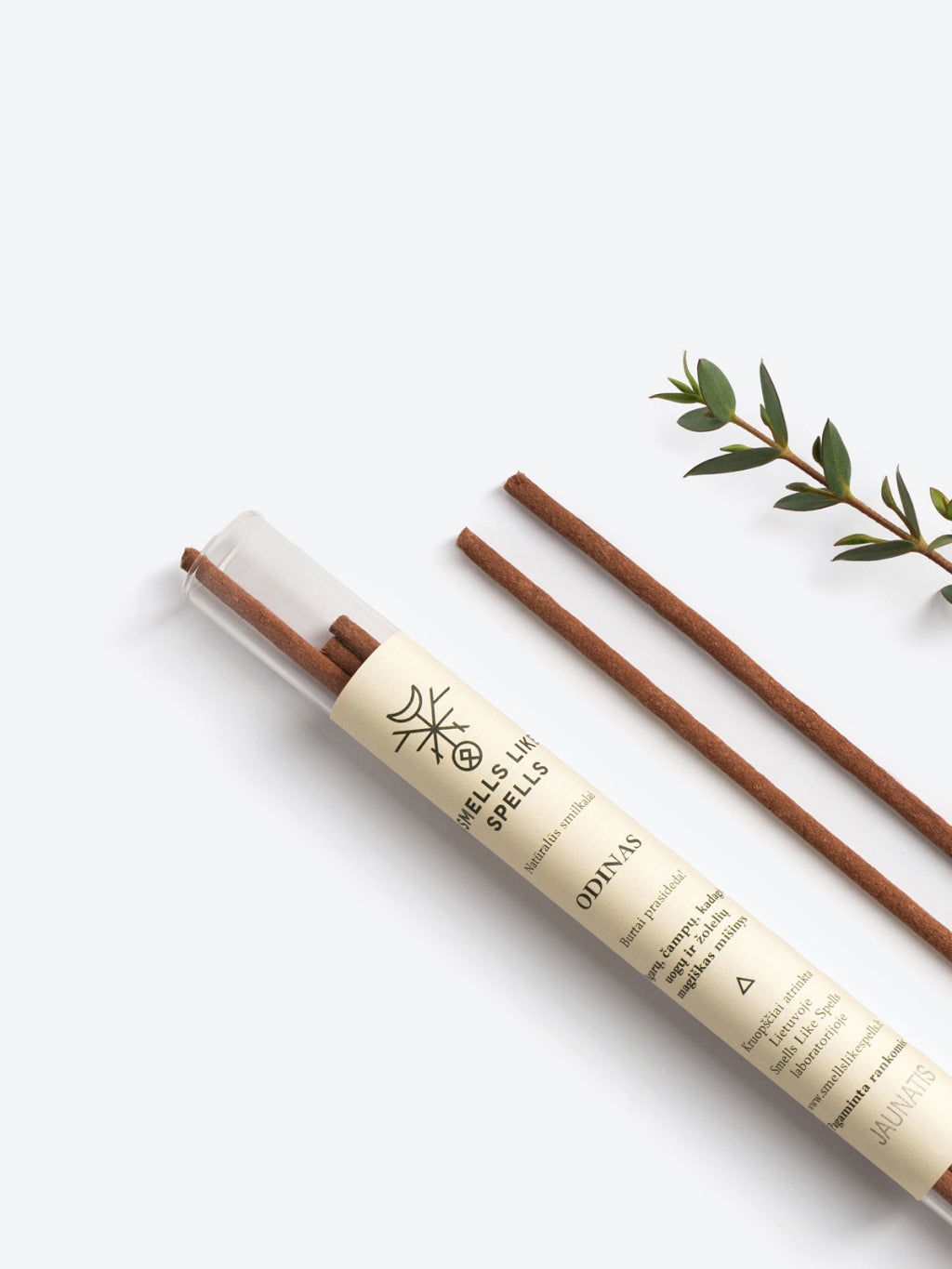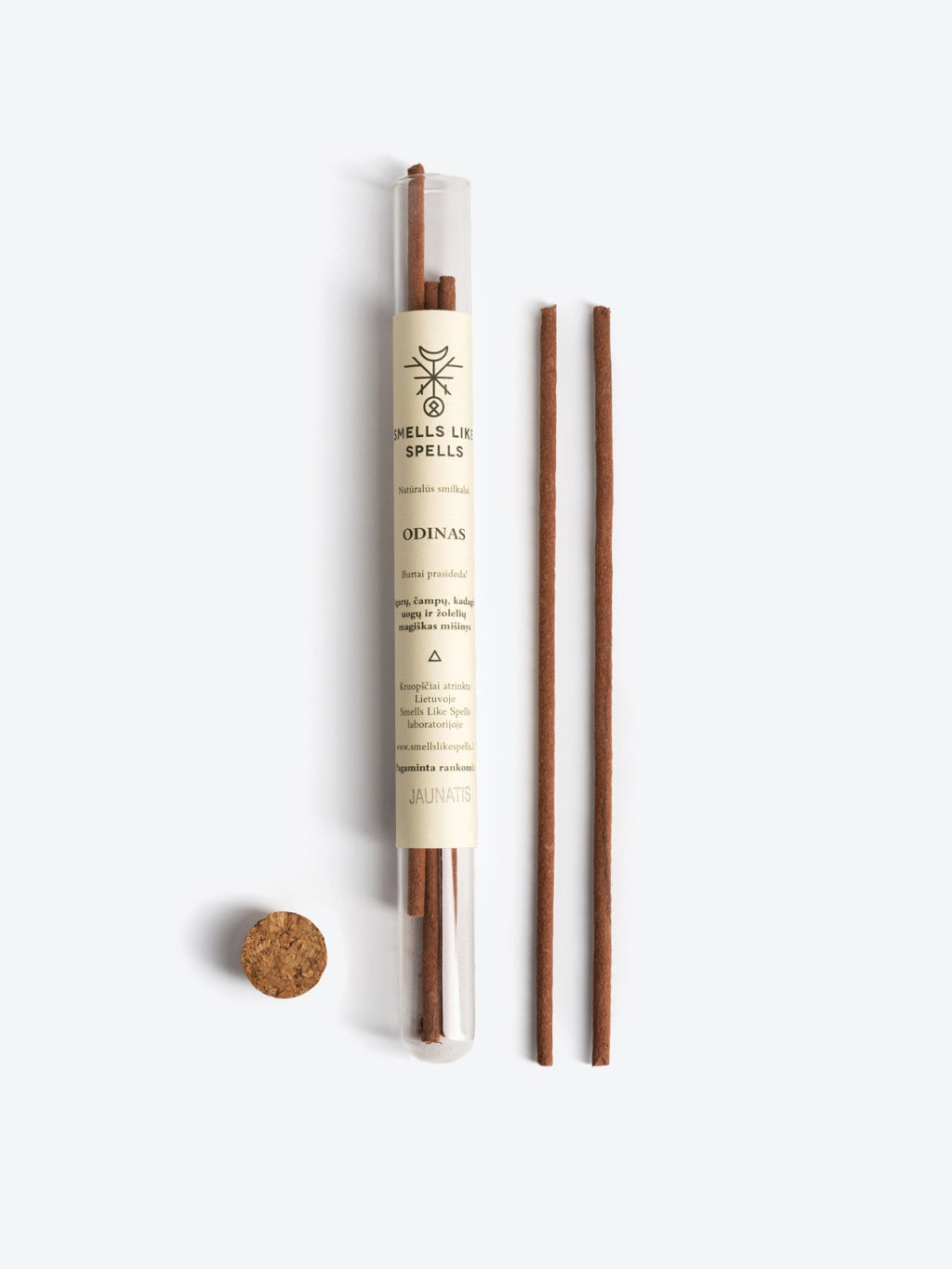 ☽ Smells Like Spells ☾
Everybody needs a little bit of magic in their daily life!
Cast a love spell by burning natural handmade incense FREYA, attract money and success with an organic essential oil blend NORNS, or cleanse your home and get rid of bad energy with a rune candle HAG.
Find Your Spell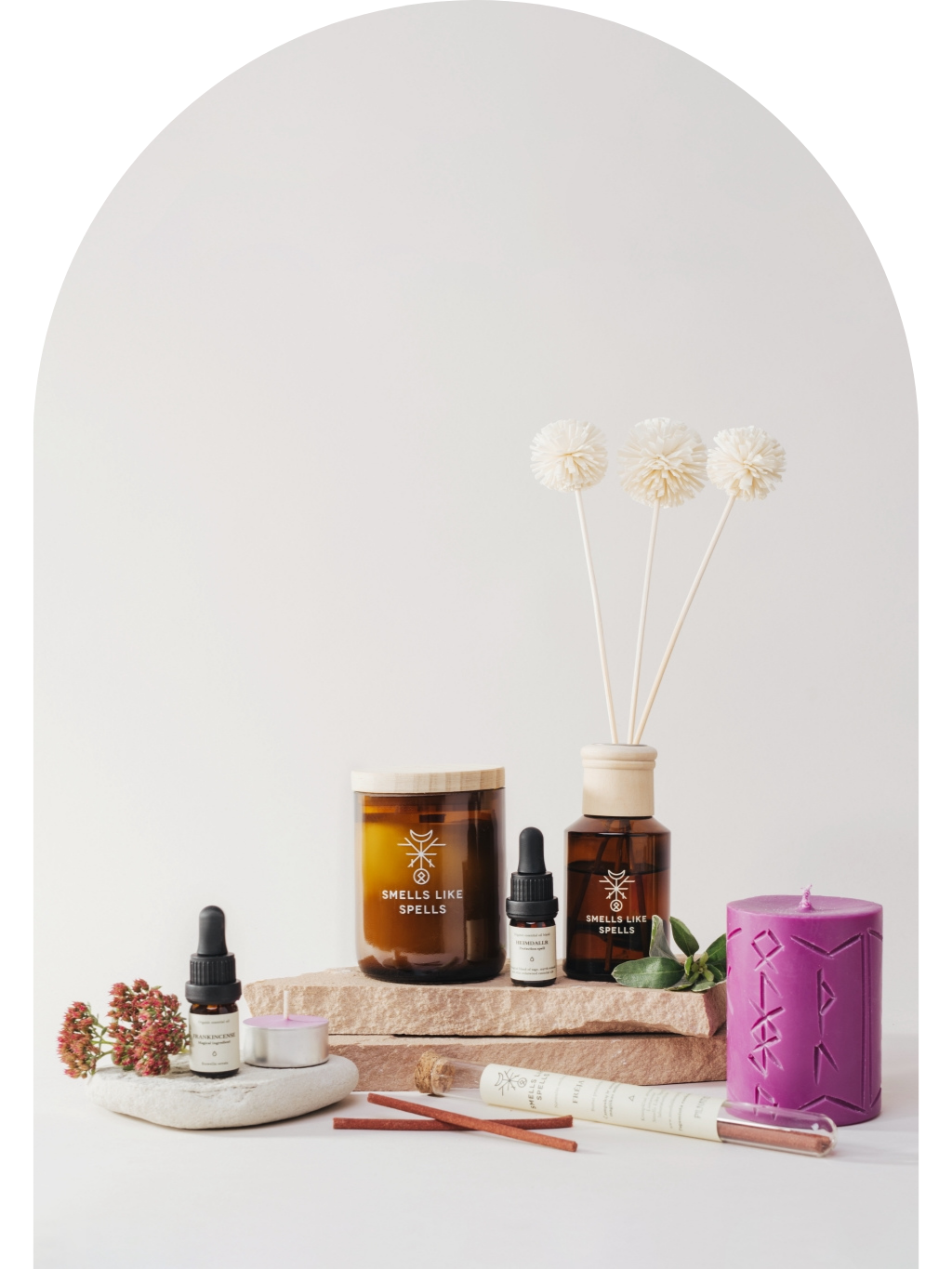 Lithuanian brand Smells Like Spells offers us a selection of magical home goods - candles, incense, essential oil blends - fragranced with incredible natural scents. Each product is handcrafted using traditional folk wisdom combined with modern perfumery, candle, and incense craft methodology.
⥈
Each unique fragrance recipe, rune sign, or color is created or chosen following folk wisdom and magical qualities of plants which could help attract love, abundance, happiness, and luck into your life.
⥈
When you are choosing the magic product for yourself or as a gift, you should answer the most important question: What would you like to wish for yourself or for your loved ones?