☽ Smells Like Spells ☾
Everybody needs a little bit of magic in their daily life!
Cast a love spell by burning natural handmade incense FREYA, attract money and success with an organic essential oil blend NORNS, or cleanse your home and get rid of bad energy with a rune candle HAG.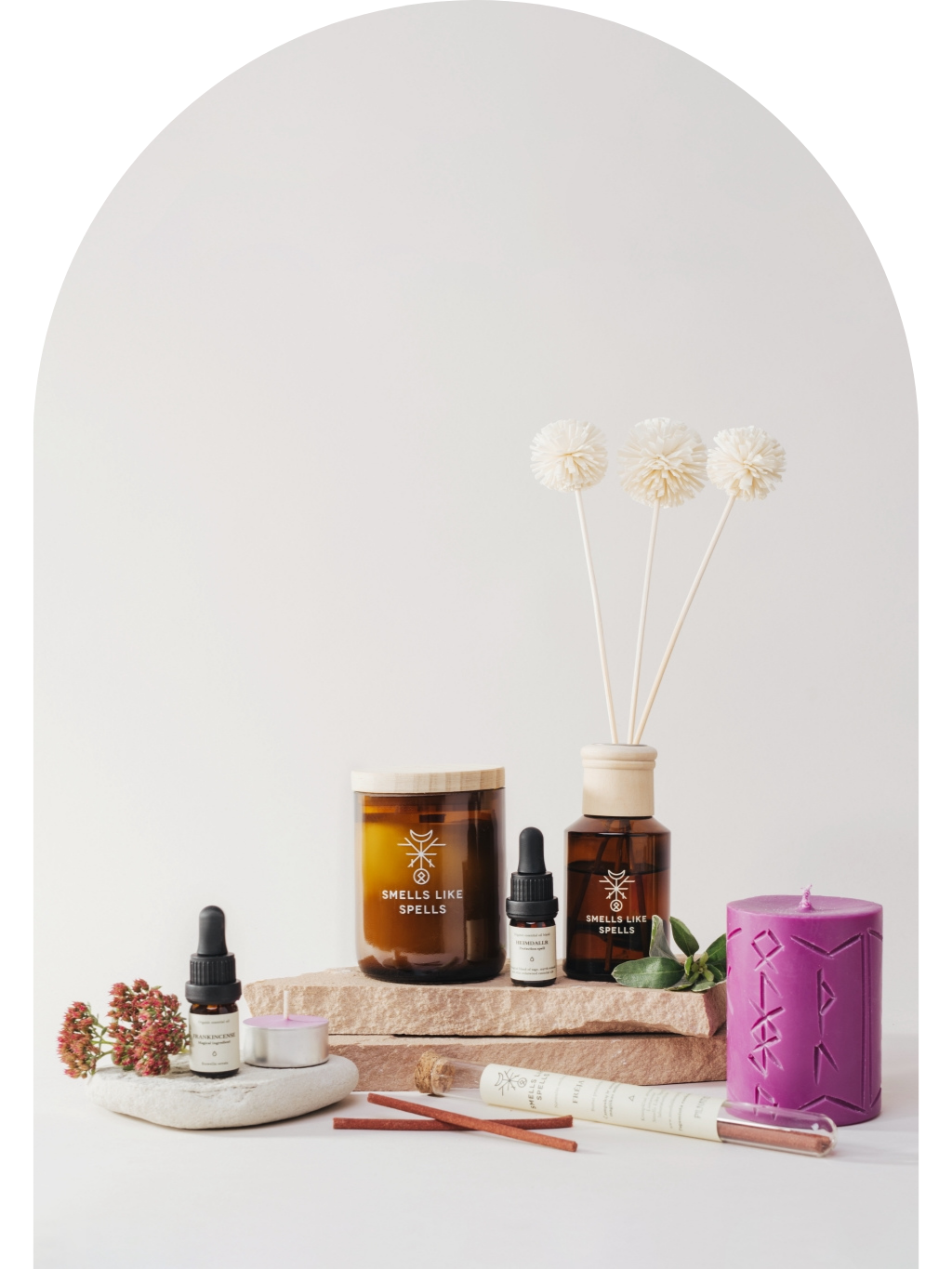 Lithuanian brand Smells Like Spells offers us a selection of magical home goods - candles, incense, essential oil blends - fragranced with incredible natural scents. Each product is handcrafted using traditional folk wisdom combined with modern perfumery, candle, and incense craft methodology.
⥈
Each unique fragrance recipe, rune sign, or color is created or chosen following folk wisdom and magical qualities of plants which could help attract love, abundance, happiness, and luck into your life.
⥈
When you are choosing the magic product for yourself or as a gift, you should answer the most important question: What would you like to wish for yourself or for your loved ones?
Other brands you might love ♥