Rune Candle THOR - Career Spell
Soy wax candle with Patchouli, Oriental Spice, and Ambergris essential oils
Regular price
€0,00
Sale price
€21,00
Unit price
per
Sale
Sold out
This product comes with labels in English.
Today career, luck, and happiness are seen as a result of the person's life-long learning, self-expression, and work, while a successful career is achieved through an ability to combine work, free time, family life, and the feeling of satisfaction in one's life choices. Our hand-made soy-wax rune candle with the magical aroma might help you to:
Achieve your goals in a determined and purposeful manner;
Achieve abundance in all the areas and boost self-confidence;
Achieve luck in every step;
Complete the ongoing work successfully.
In Norse mythology, Thor was the god of thunder, storms, and fertility. Thor might help you in any battle, both in a literal and metaphorical sense.
✷✷✷

♪ Heart note: 
Oriental Spices
Patchouli: since ancient times this oil has been considered a source of sensuality that arouses joy and openness to eroticism. Originating in India, the strong, sharp and slightly bitter aroma of this exotic oil awakens passion and lasts for an incredibly long time. Patchouli helps to survive and reduce grief, nourishes, invigorates, induces feelings of power, determination, and self-confidence. Since ancient times patchouli has been believed to attract wealth.
Oriental spices: the scent of oriental spices mixture will warm you up and spread the feeling of harmony, safety, and tranquility. The mixture of various herbs and spices contains the aromas of pepper, coriander, fennel, anise, and saffron. The concoction strengthens energy fields, harmonizes, and calms.
Ambergris: solid, flammable, waxy substance, produced in the digestive system of sperm whales and oſten called "floating gold". Usually, it is found floating in the water or washed onshore in tropical countries and is highly valued by the perfume industry where it is used for producing expensive perfume. When kept in a hermetic container, ambergris gives off a strong scent of musk, which is highly valued by perfumers all around the world and which has been used as an aphrodisiac since ancient times.
Dimensions: 7.5 × 7.5 × 10 cm
Wick: Cotton - linen wick. Please do not forget to trim the wick each time before burning.
Wax: Natural soy wax that does not emit toxic chemical compounds when burning; burns three times as long as ordinary candles; does not leave any stains, the spills are easy to clean; does not get hot, as it burns at a lower temperature than paraffin, therefore the aroma of the candle emanates slowly and unchanged.
Burning time: Estimated candle burning time 35 hours.
Candle jar: Rune candles are like old pillar candles, so there is no jar. Please put the candles into a candle holder or small bowl as the melted wax may liquify
Together with this soy wax candle, you will get a detailed description of the rune candle's purpose; a description of the aromatherapeutic effect of different scents; a simple meditation/affirmation ritual that will help you to achieve your goals in a determined and purposeful manner. This scented rune candle might also help you to successfully complete ongoing projects.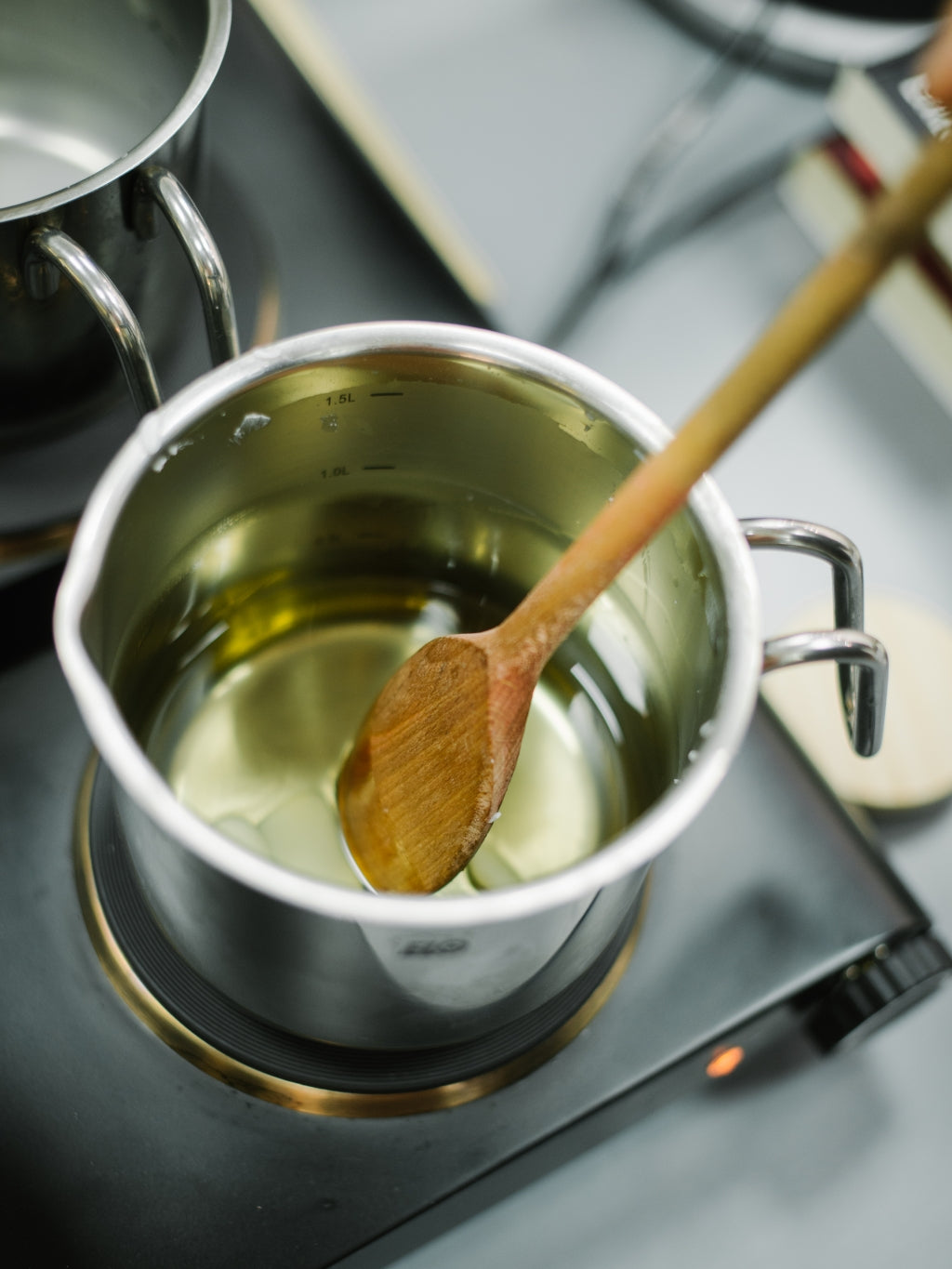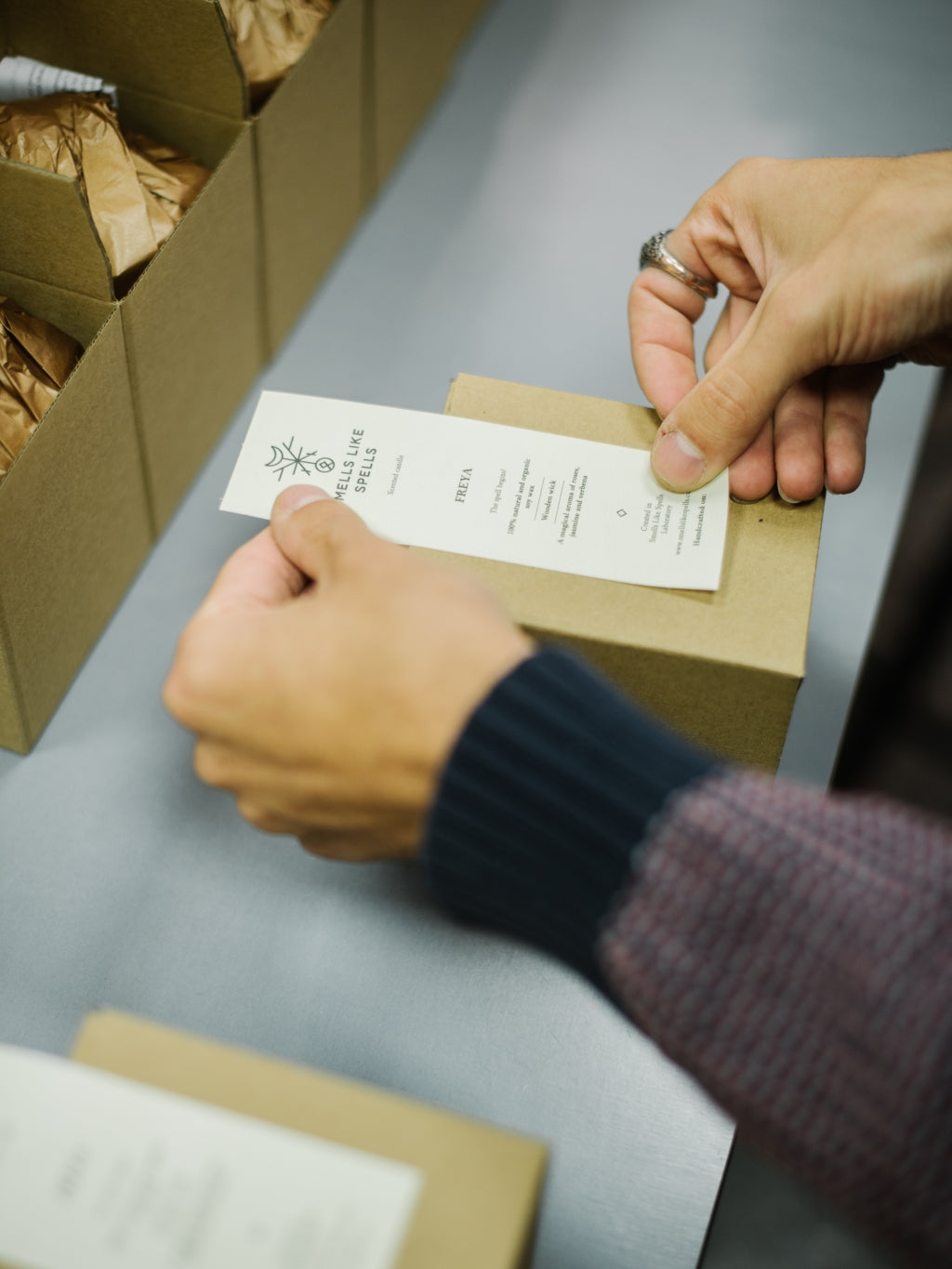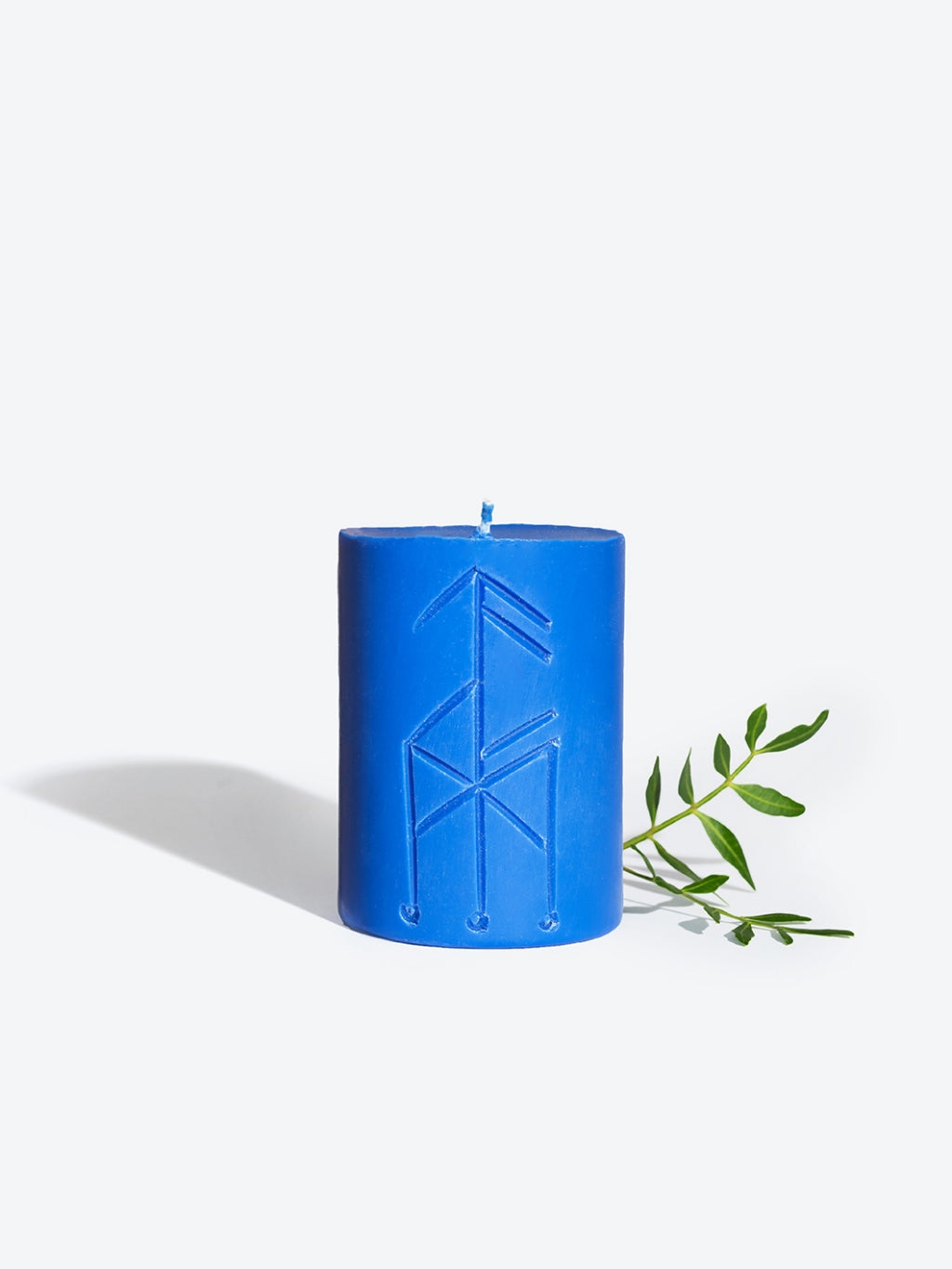 ☽ Smells Like Spells ☾
Everybody needs a little bit of magic in their daily life!
Cast a love spell by burning natural handmade incense FREYA, attract money and success with an organic essential oil blend NORNS, or cleanse your home and get rid of bad energy with a rune candle HAG.
Find Your Spell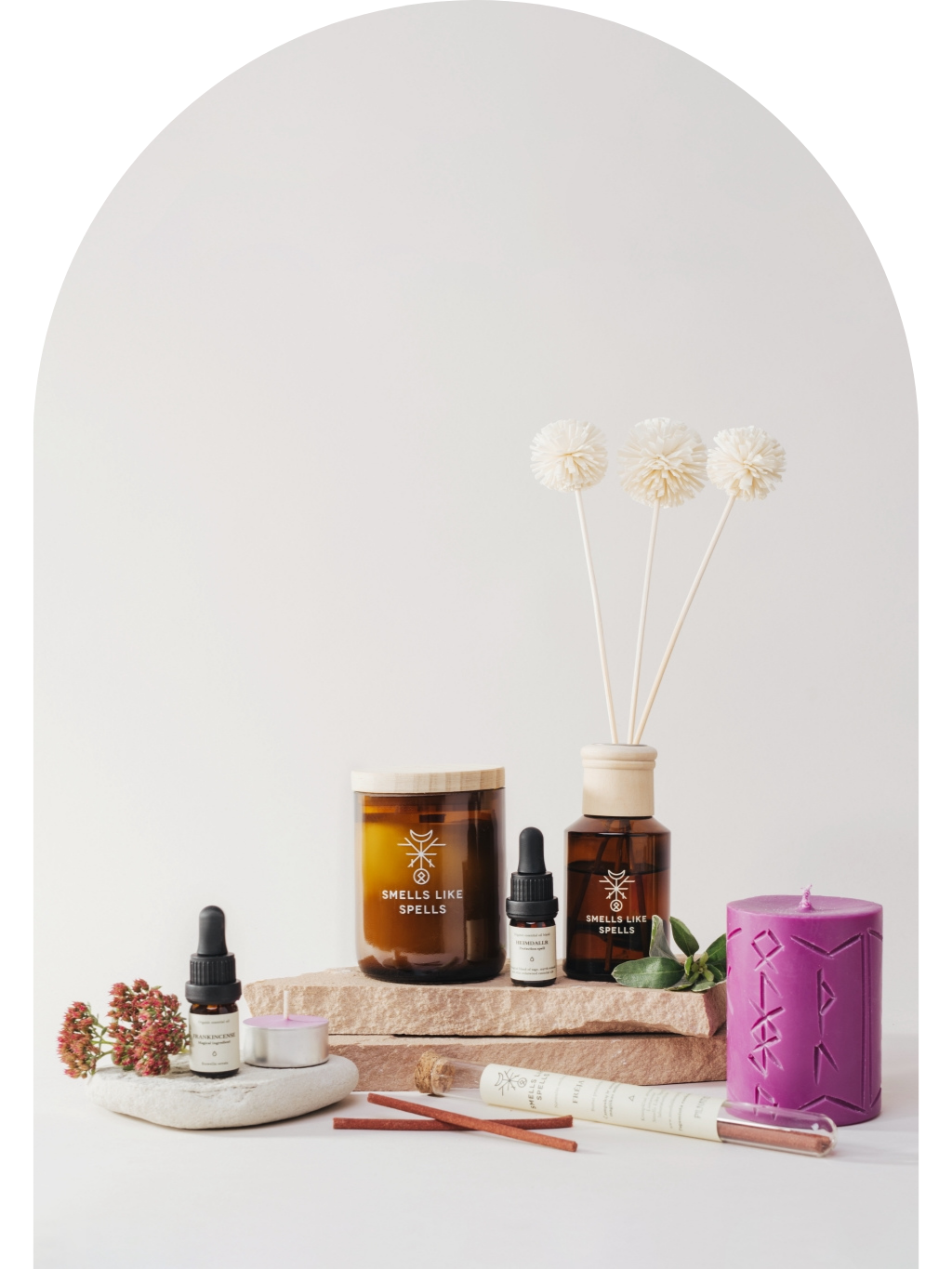 Lithuanian brand Smells Like Spells offers us a selection of magical home goods - candles, incense, essential oil blends - fragranced with incredible natural scents. Each product is handcrafted using traditional folk wisdom combined with modern perfumery, candle, and incense craft methodology.
⥈
Each unique fragrance recipe, rune sign, or color is created or chosen following folk wisdom and magical qualities of plants which could help attract love, abundance, happiness, and luck into your life.
⥈
When you are choosing the magic product for yourself or as a gift, you should answer the most important question: What would you like to wish for yourself or for your loved ones?